Administrator
Staff member
Subscribed
Jan 16, 2003
12,820
3,326
113
67
On the outskirts of Chiang Mai, sort of....a "new" tourist attraction in the Mae Wang National Park.
If you've been to Sao Din in Nan or Phae Puang Phi out of Phrae v& enjoyed them, then Pha Chor is much impressive (& requires much more effort.)
The story goes that this erosion site must have once been the course of the Ping river, but the river changed course.
Please yourself whether you want to believe that story, but the forest & terrain further in past Pha Chor is quite interesting.
The Pha Chor turn off is 1.2 kms past the Mae Wang National Park gate & headquarters.
If you have a Thai drivers licence it is only 20 baht admission, or 100 baht for a farang if you don't.
Then from the asphalt it is 2 kms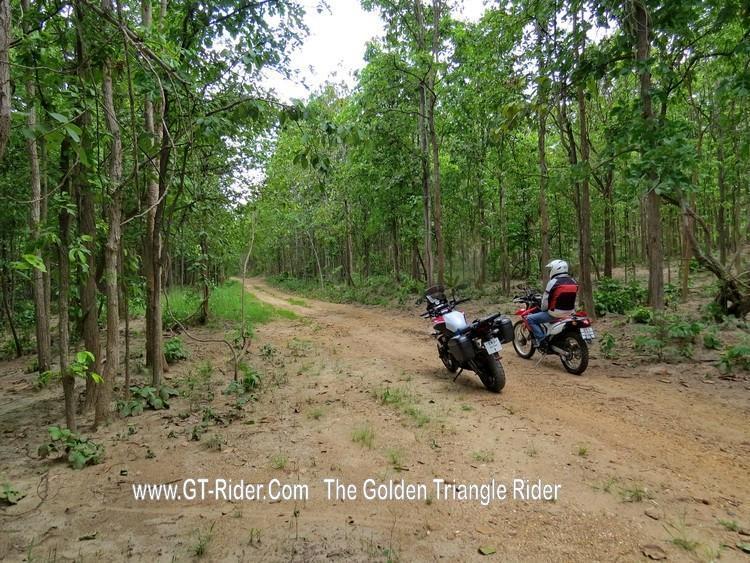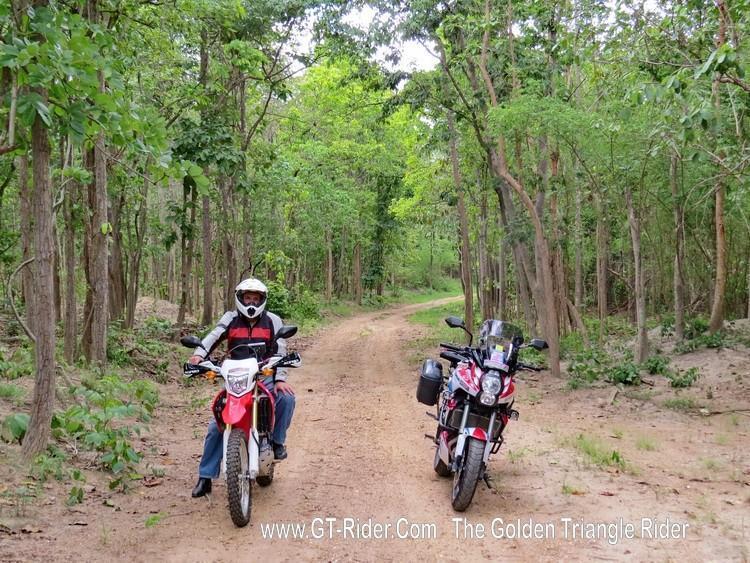 of slippery, sometimes steep gravel, that you wont enjoy much riding on a bike with ABS brakes.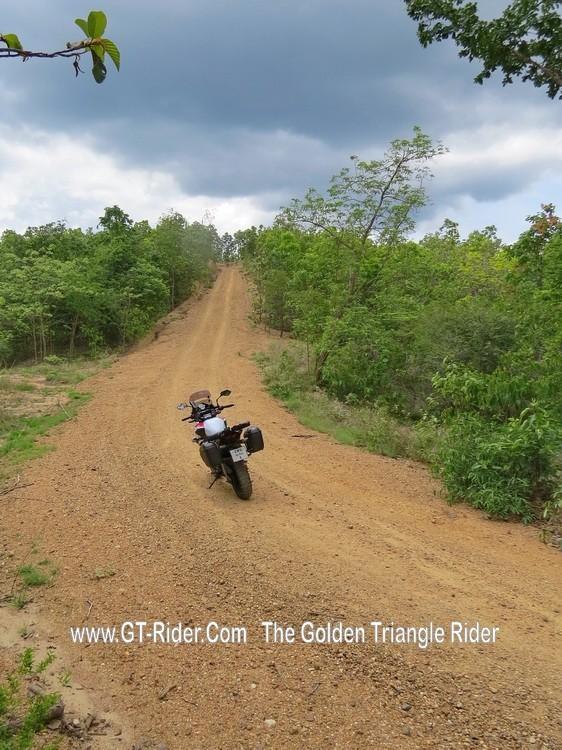 & in fact I walked the last couple of hundred metres after having a few earlier moments. Boo Hoo.
So when you get to the top, no water, no sala - it's all just being built.
The view.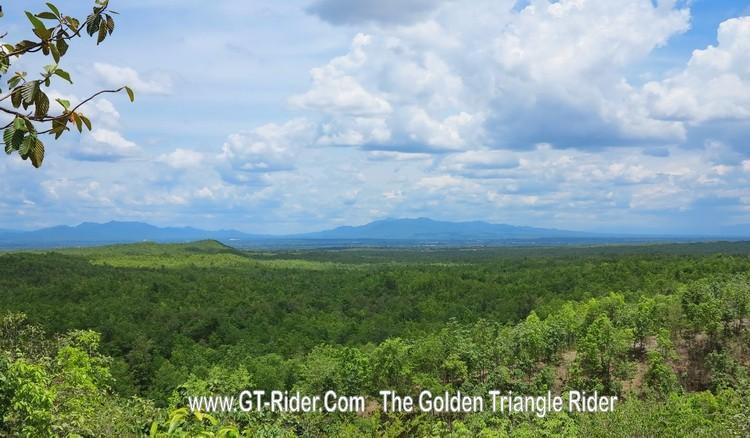 There's a trail along the edge of the erosion site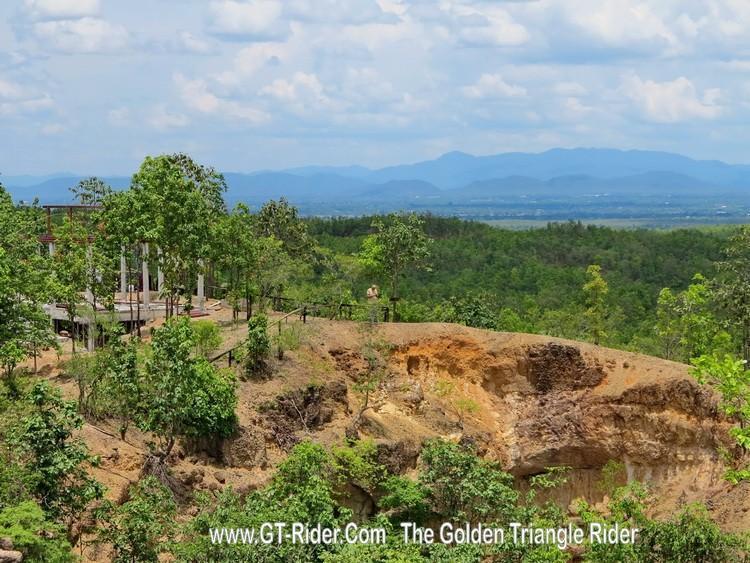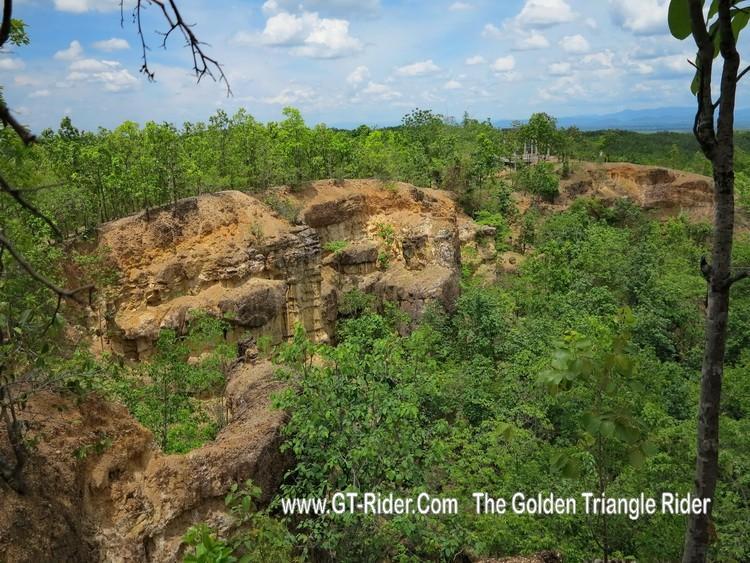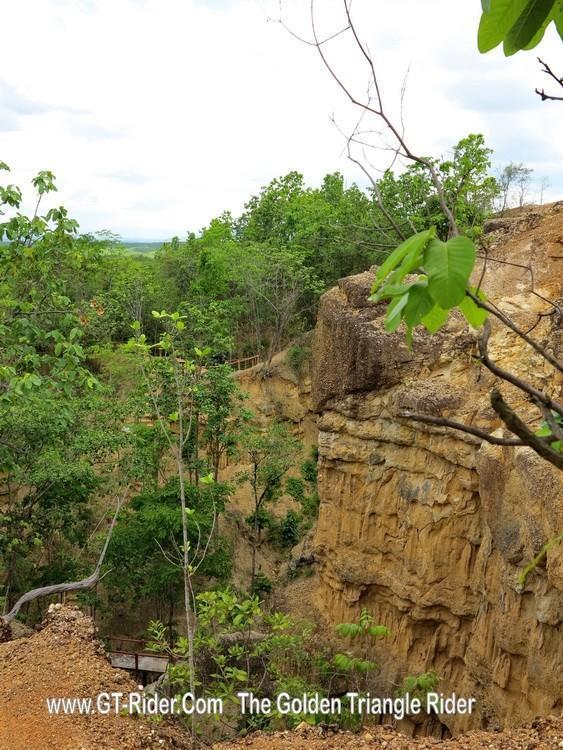 & then there's another 400 metres one up & down steps & along a dry stream bed.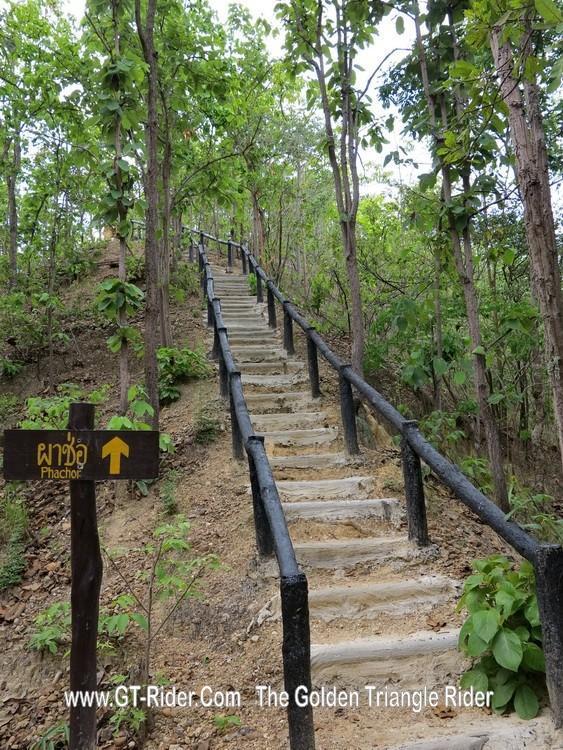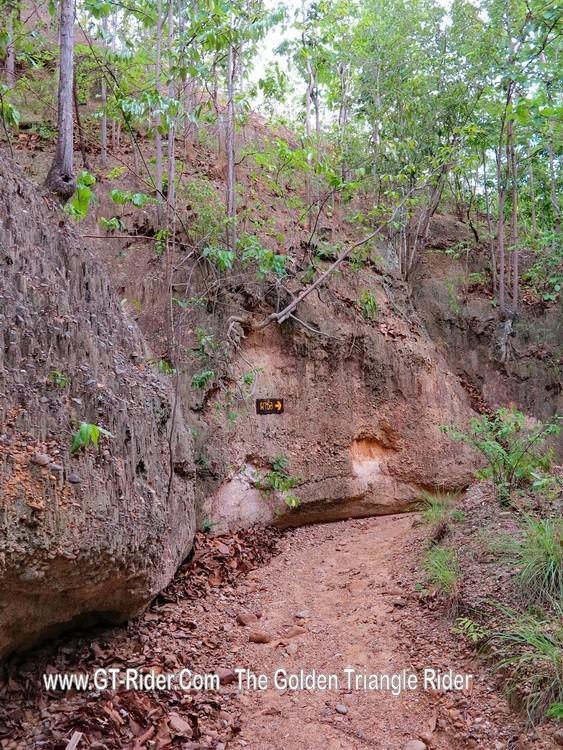 & in the boiling afternoon heat you get a good work out I can tell you - take some water!
Ron wisely decided to hang out at the top & let me do all the work.
3/4 of the way to the bottom there is viewpoint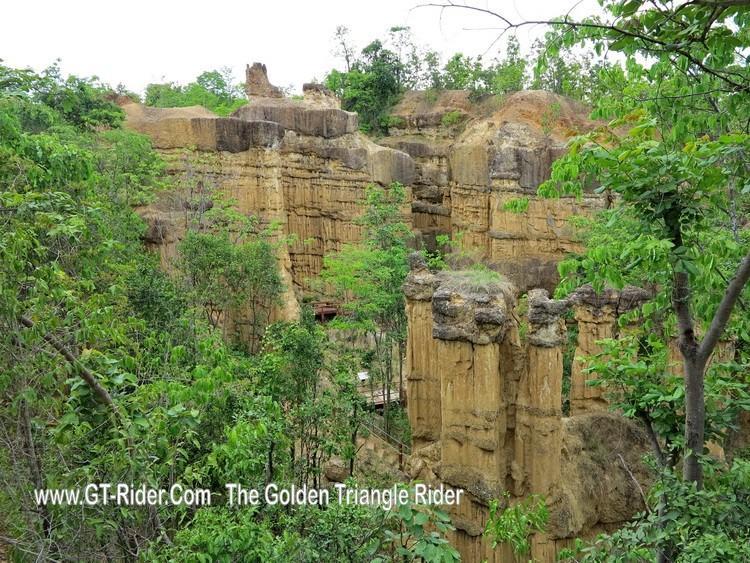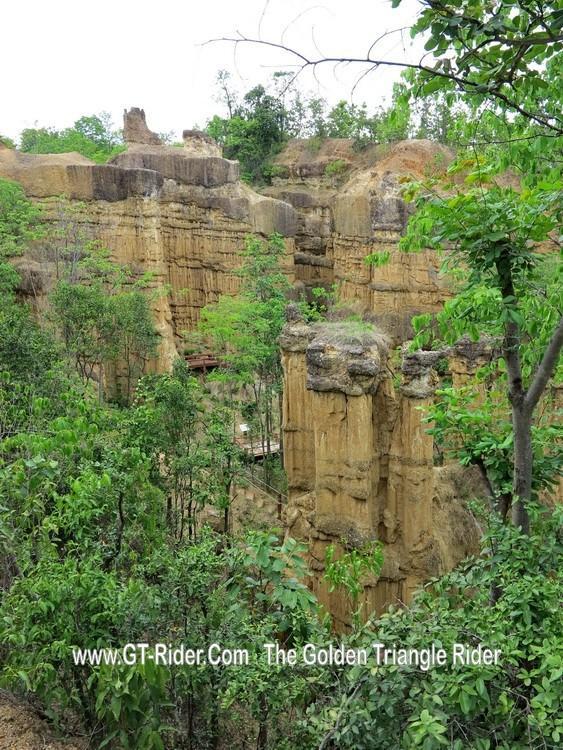 the view here was sufficiently good for me, an old unfit fart without any water in 38 degree heat, to be satisfied.
But I'd like to go back, in the morning & with some water.
The view from the bottom is sensational & I reckon that you should allow 1.5 hrs for the hike down & back up, plus photos. As it was I chewed up 45 minutes & was knackered by the time I climbed back out. Oh dear.....another trip beckons.
A couple of other pics.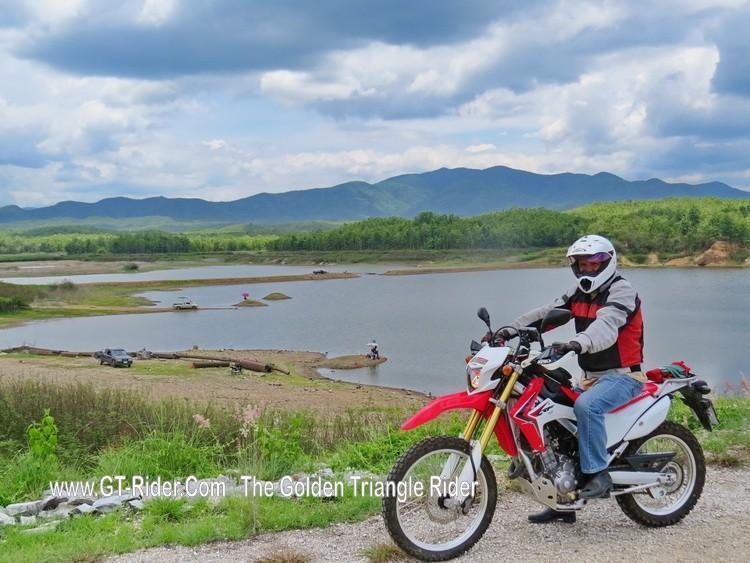 Ron enjoying some clean fresh air at the entrance to the park.
Wat Sala, Nam Phrae on the canal road coming back home.
A very welcome find today too was Baan Na cafe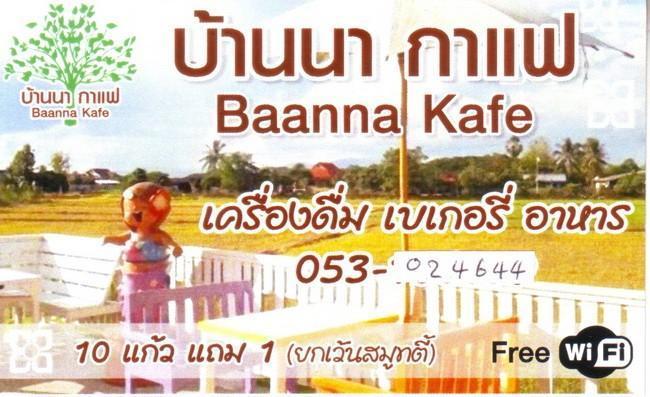 strategically located on R108, between Chomthong & Sanpathong.
I've often looked for a nice aircon drink stop in this section, but never found anything any good until today.
And the Baan Na is an absolute winner. Look no more - Baan Na is it.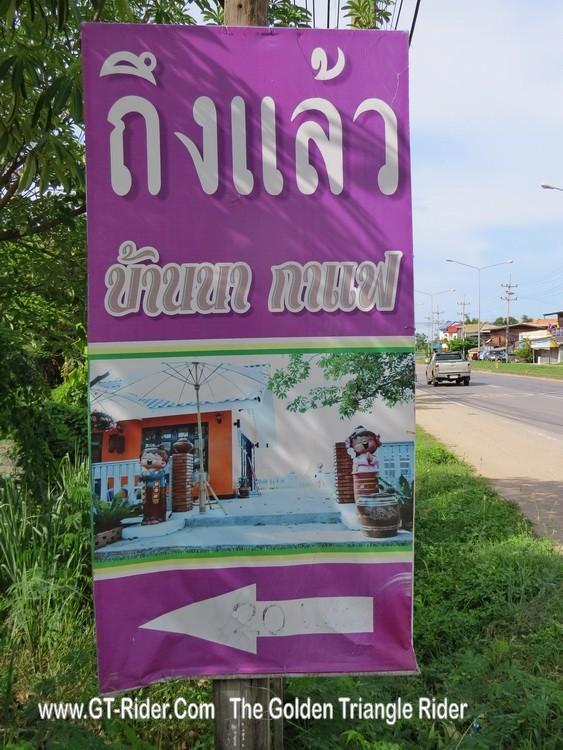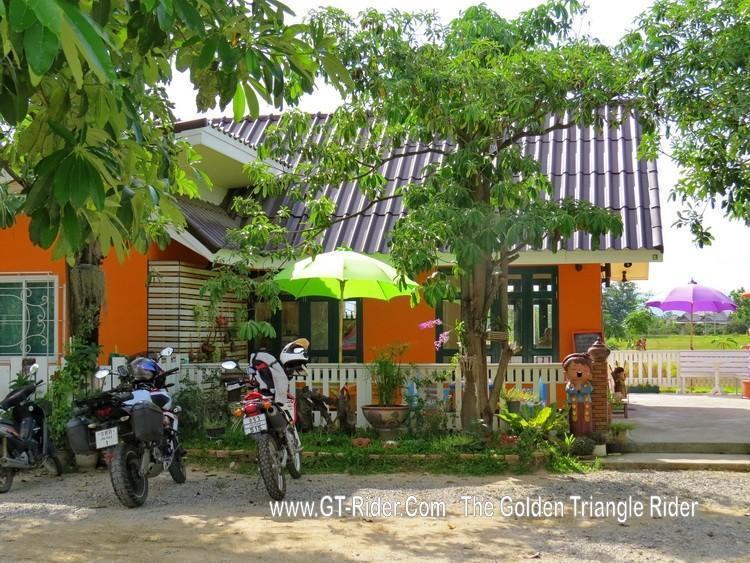 COLD aircon. Smart clean.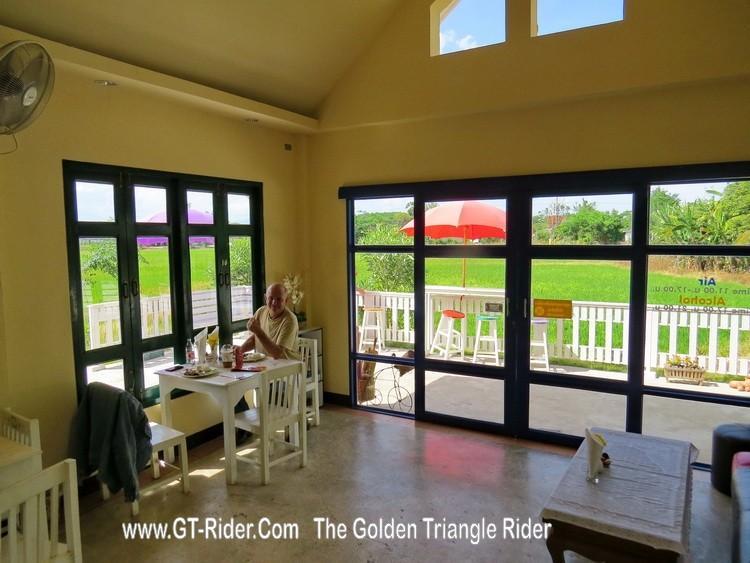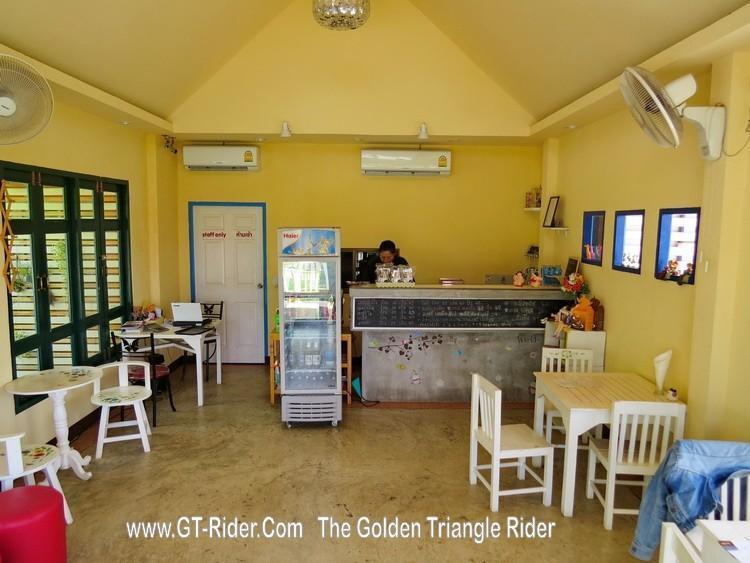 Quiet & with a view.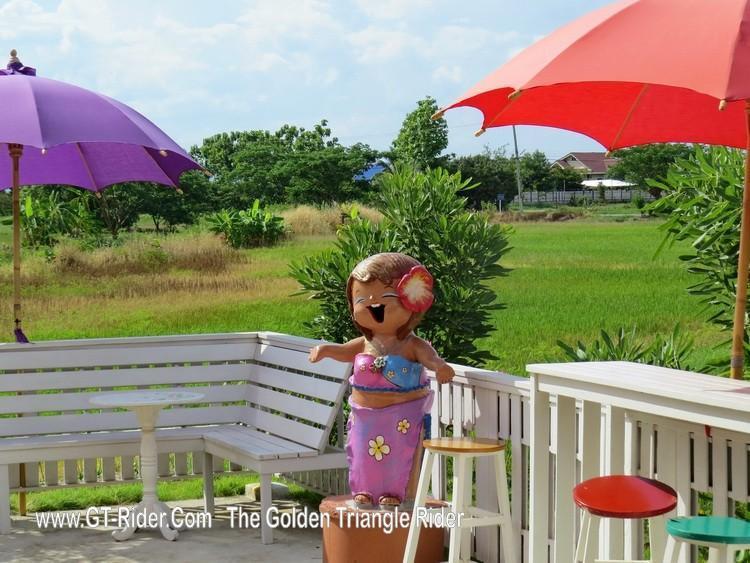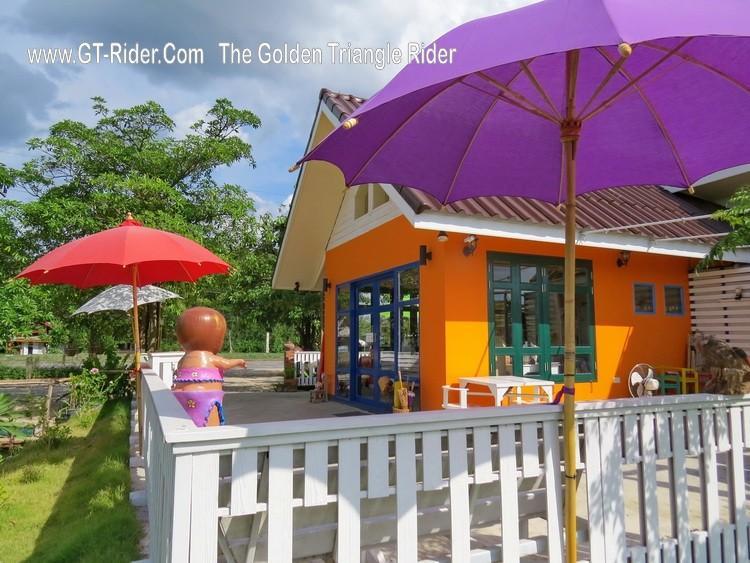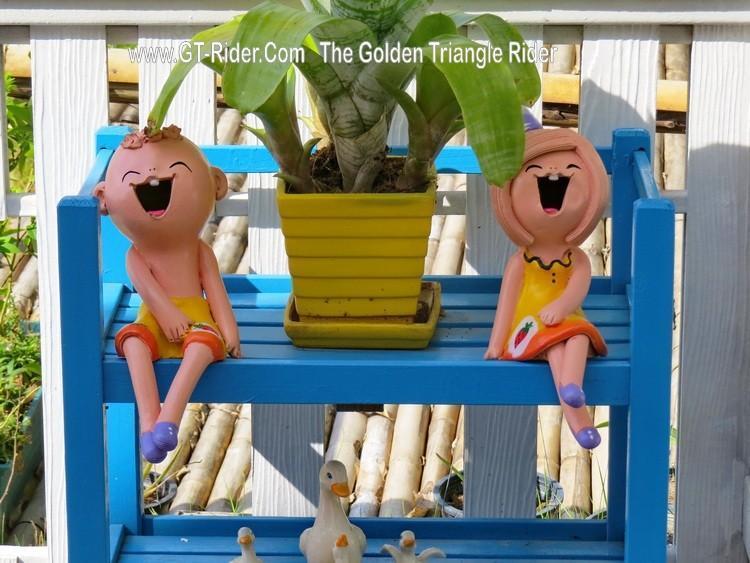 Ron & I also thought the food we thought was exceptionally tasty, so Baan Na is good for a bite to eat as well.
Location R108 between Sanpathong & Chomthong.
22 kms from the Doi Inthanon turn off R1009
12 kms from Sanpathong
GPS Waypoint: N18 31 36.2 E98 51 14.2
So how to get to Mae Wang National Park & Pha Chor.
Take the canal road R3035 all the way south from Suthep Road / Ton Payom market to R1013, the Sanpahthong - Mae Wang raod.
Turn right onto R1013 & go 3.7 kms, then turn left & follow the Mae Wang national park signs. Its a very winding rural back road too I can tell ya.
NOTE
The new Sanpathong bypass road - extension of the canal road is now usable, although not officially open.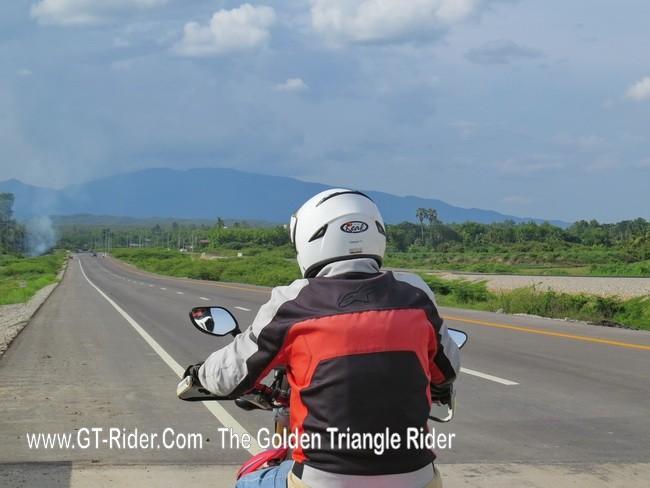 the Mae Wang R1013 underpass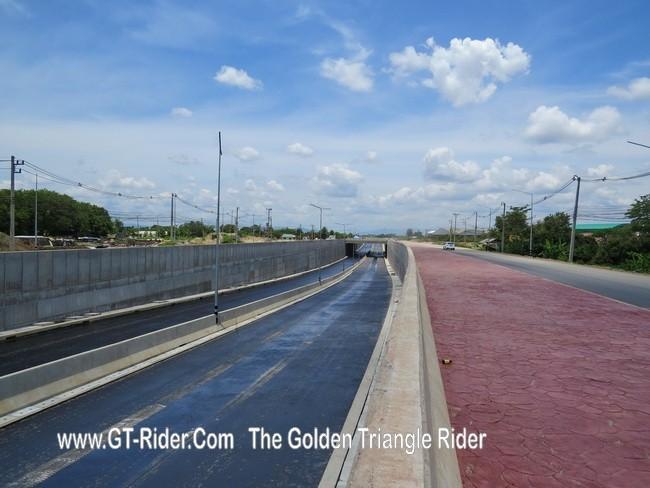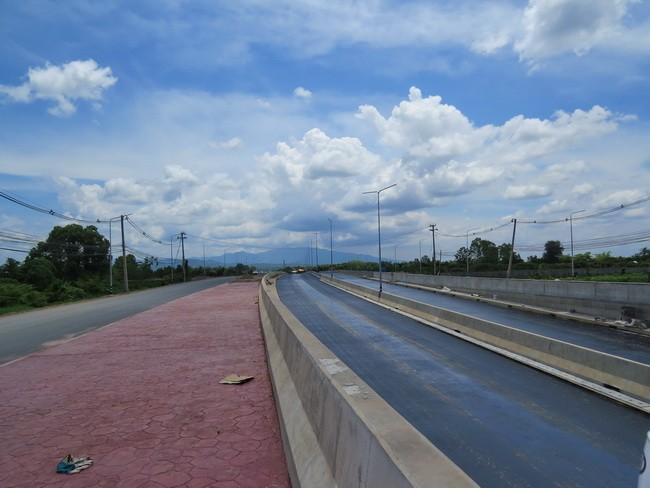 Not yet ready for use.
But you can go all the way from Suthep road along the canal road past Hang Dong & past Sanpathong / R1013 now direct onto R108 12 kms after Sanpathong. And if your heading to Chomthong / Doi Inthanaon / Mae Sarieng, this is the way to go now.
Cheers, Check it all out sometime.