0
Staff member
Subscribed
Jan 16, 2003
14,099
5,085
113
69
IN PHAYAO
1. Phu Thong Place for accommodation. 500 baht a night with brekky / 400 without. Excellent value for money.
2. Krua Thep Pub & Restaurant for great 70s-80s pop-rock music. Good food, staff & service.
3. Lakeview Pub. Good atmosphere & nice jazzy Thai music. Brilliant young lead guitarist & singer Mr Bird with the band Talents. They've also got a little 4 foot nothing female singer Floyd, (as in Pink Floyd.) Highly recommended for a cool night out.
Pix below from the Lakeview....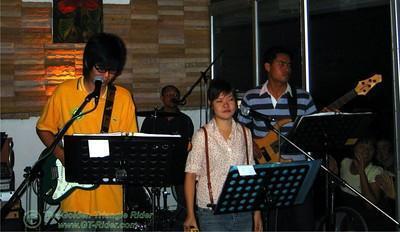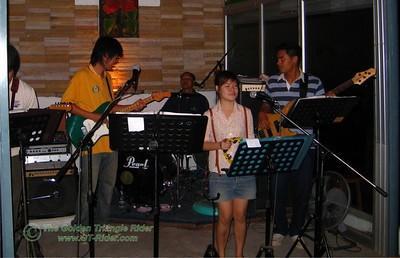 The crowd at the Lakeview is younger student orientated, compared to the mature adult players at the Krua Thep. Hit both in a night, I do.