Over the past week, there have been world-wide issues with displaying Photobucket images on "3rd Party Hosting" services / sites. Basically, it seems that Photobucket has changed the rules on sharing your images on other sites - including GT-Rider!

The result is a replacement image where YOUR image should be;
- it does say "

temporarily disabled

" so hopefully Photobucket intends to stop whatever they are doing?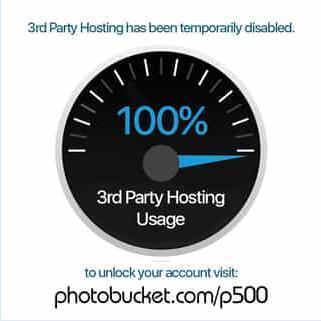 Note:

this is not just on GT-Rider - dozens of other forums are reporting the same problems!! Some examples include: Problems with Photobucket - Web Browsing/Email and Other Internet Applications
Photobucket 3rd party hosting? | Off-Topic Discussion | forum |
Photobucket 3rd party hosting - Yellow Bullet Forums


One GT-Rider has reported that his images work on a Pattaya Forum today, but not on GT-Rider... That is odd, but its still an issue that was initiated specifically by Photobucket - as the "replacement" image clearly states.

It may be rolling out in stages rather than all at once - possibly by countries. GT-Rider.com is hosted in the USA, the Pattaya site is in Quebec.