Administrator
Staff member
Subscribed
Jan 16, 2003
13,364
4,309
113
68
Doi Farang   Bungalows - Khoom Kam Kaew garden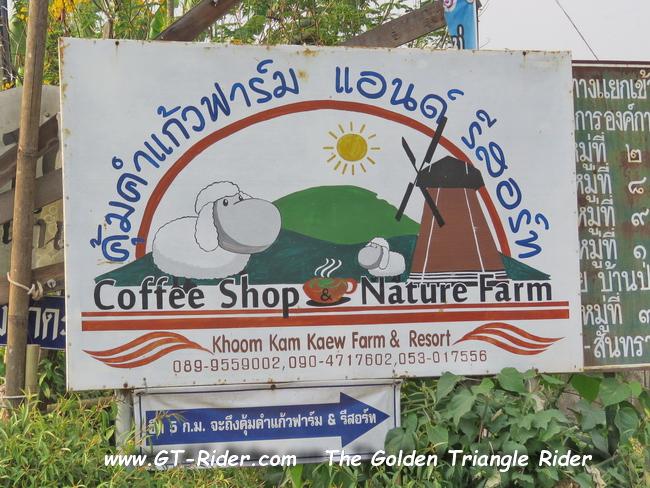 A sprawling organic garden with scores of fruit trees for a charming back to nature stay, run by German Michael. This place is a gem for those looking for an escape from the bustling city city life.  In 2016  Michael has been running the place for 17 years & is well settled in the Phrao valley & a wonderful mine of info on the area & life in Thailand.
There are classic wooden Thai - Lanna style bungalows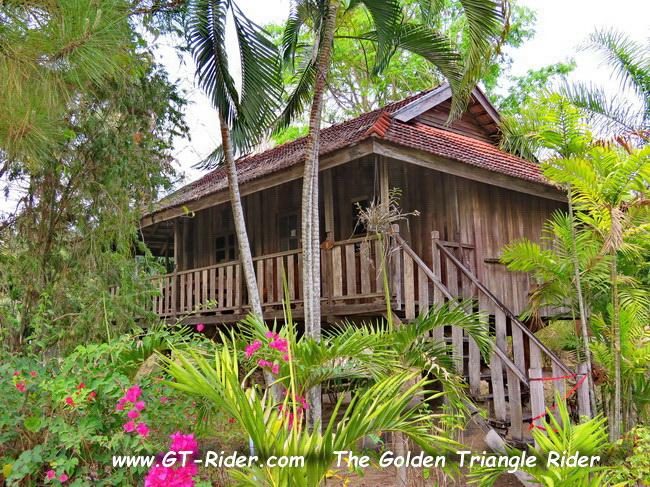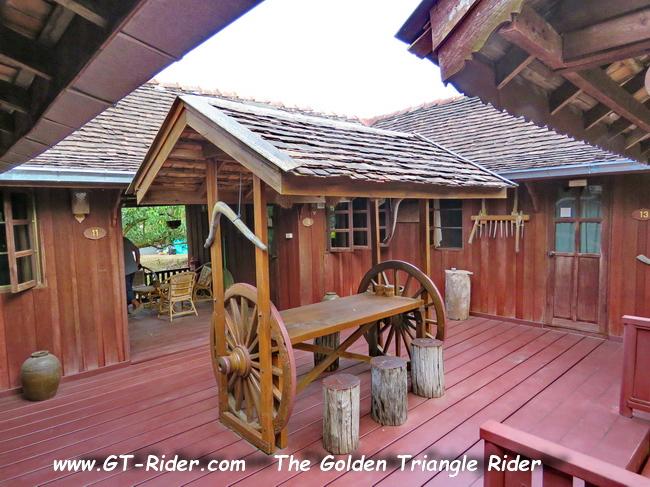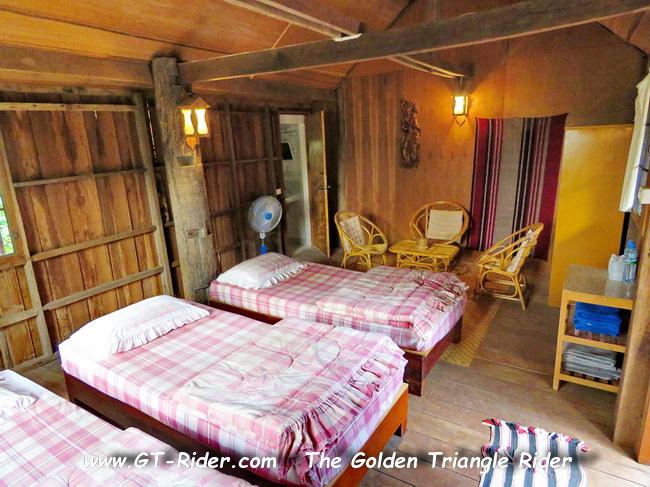 & modern brick air con chalets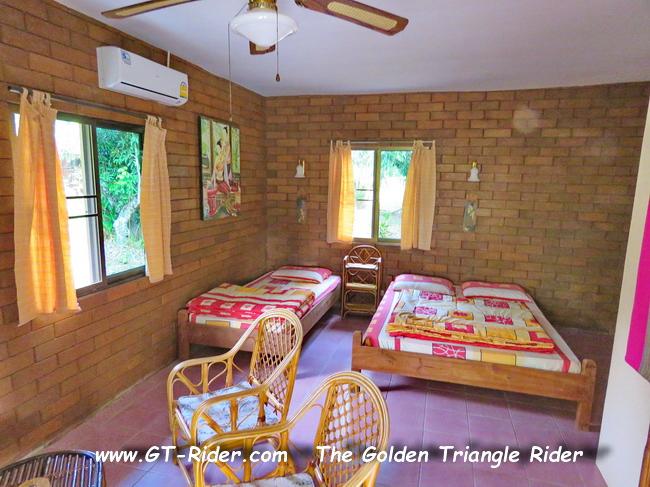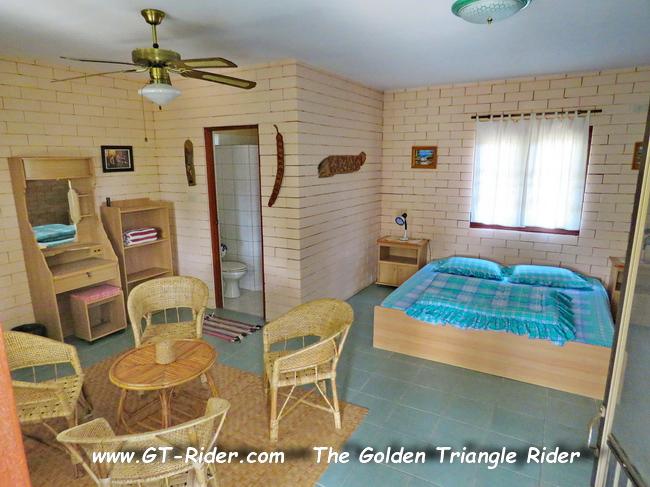 A clean well maintained pool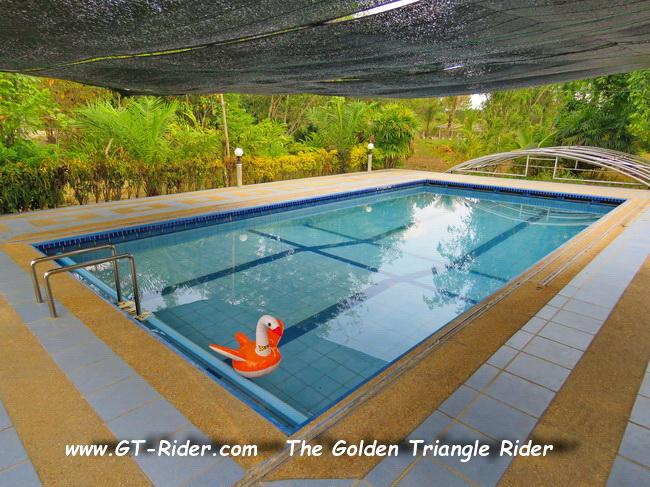 Doi Farang Pool - Phrao
Plus a kitchen - restaurant serving delicious western - Thai food with healthy veges from their own huge organic garden.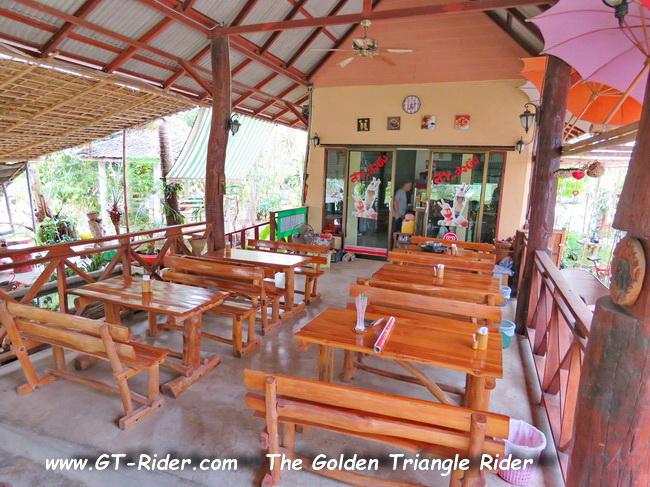 Doi Farang restaurant
Highly recommended. Spend a night to / from Chiang Mai; or drop in here doing any of the Phrao loops
Chiang - Phrao - Wiang Pa Pao - Chiang Mai
Chiang Mai - Phrao - Chiang Dao - Chiang Dao
Doi Farang: http://www.doifarangbungalow.com/
Khoom Kam Kaew Farm/ Resort: http://khoomkamkaewresort.com/
Location on the GTR Golden Triangle Loop map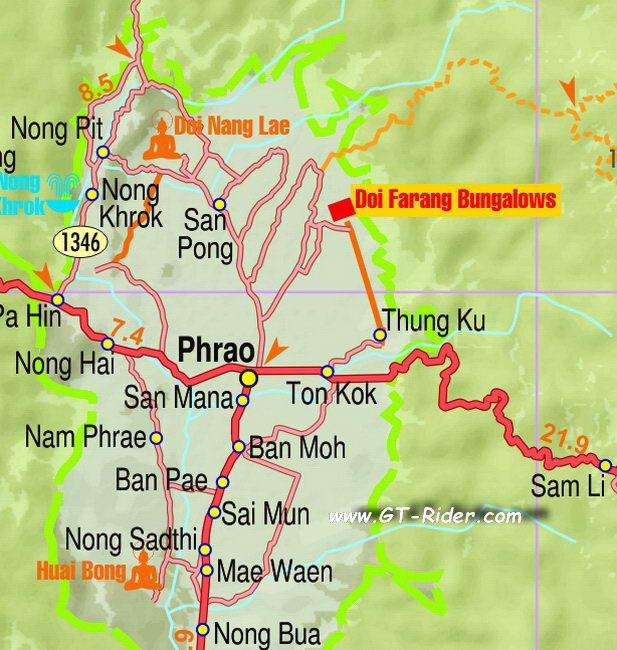 Doi Farang location in Phrao