There are several hundreds of needy kids without family awaiting us for the day. Age range is from grade 1 to grade 12. In most cases, without parents, kids here are adopted by the school which is (1 of hundreds) continually subsidized by King Bhumipol
We met up with John and the guys from Khan Kean. They had stopped off at Nissan Super Store where they got a pick up load of donations.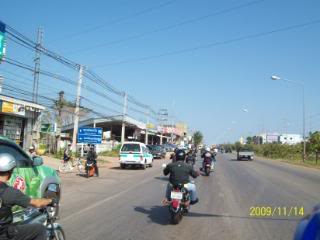 Every now and the you run across someone who is truly inspiring, that's not just a side car the guy is a double amputee and is wheel chair is in the side car.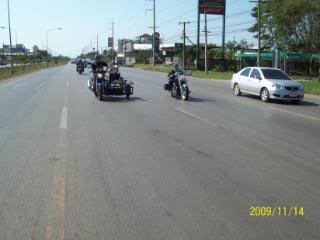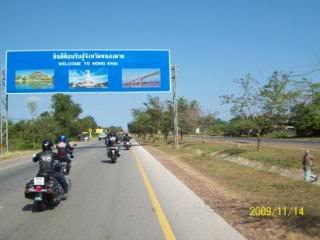 Sporster 883 ? it says so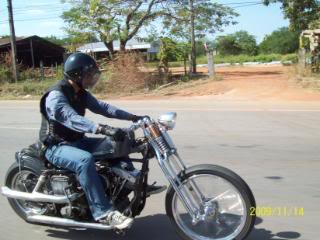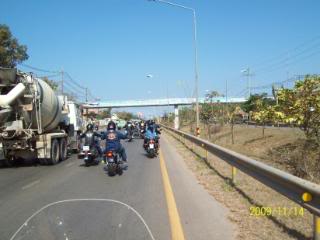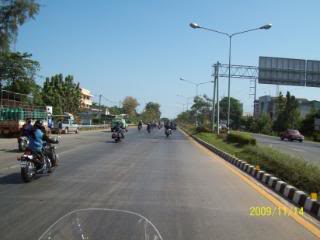 Entrance to the school, we had a police escort all the way from Udon. Have to ask John about the Khan Kean section. I really like running those red lights