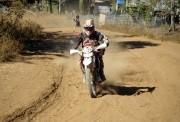 Mar 30, 2010
2,141
278
83
Hi All,
As many of you know Alan's Charity Ride for the school was a huge success.
While at the school were were chatting and wondering how the Border Patrol end up taking care of the schooling.
Also, the border is some distance away.
We were speculating about the old days regarding lack of gov't control in these area up to the 1970's 80's ??
May be some of the veteran GT-Riders know the answer to this?
Cheers
Brian