A while back my good friends in Rayong Riders invited me and anyone to join the Rayong Bike week, at Suan Son beach. I thought first it was only this rider club who had a private party, but submitted myself to join.
We were supposed to meet up at Rayong Riders clubhouse 15:00 the 24th, so me with my wife as a pillion plus Johnny who borrowed my wife's Ducati motored down to be there well ahead of time. Only a few others were there at 3, so I started to think this would not be much of a party, as we had a downpour at the time. We waited for an hour after the rain stopped so everyone could join, at the time it was about 20 riders and off we went.
Stopped for fuel and rode down in formation, which is pretty nice actually, cars move aside for you, no cars jump u-turns etc. Almost there another downpour stopped us for a little while, rest was uneventful and we arrived at the beach. When we arrived there were about 3 - 500 motorbikes there, and a good crowd. I did not expect this and was positively surprised they had several live bands with great music, beer tents, food stalls and what have we.
Later in the night from a steady stream of motorbikes joining there were several thousand people in a massive party on the beach, very nice atmosphere and I really enjoyed myself a lot.
They raffled out a motorbike, sold some t-shirts for charity and they managed to pull in quite a bit. As it is when riding with the very organized Rayong Riders, they made sure we got a big enough table with chairs, collected 200 baht from all the guys for a drink/food pot which was more than adequate for the evening. Nobody had any ego's and it was just a great party.
Very well organized and executed bike week I was very impressed.
After some drinks, dancing and meeting a lot of new people we went back slowly in a formation.
Some pictures below from the event.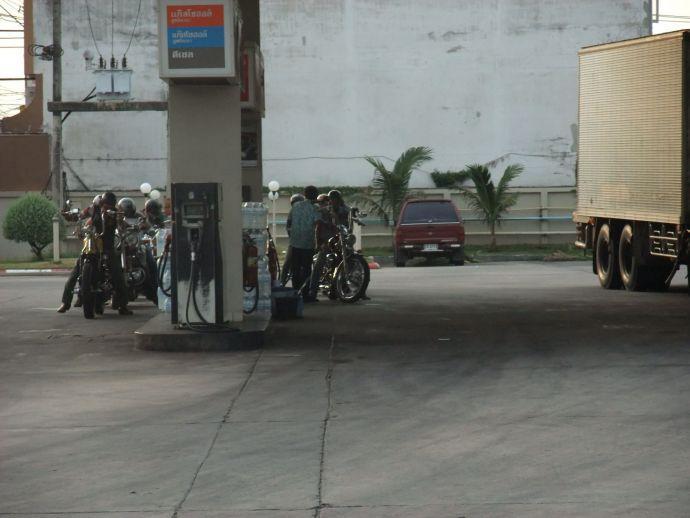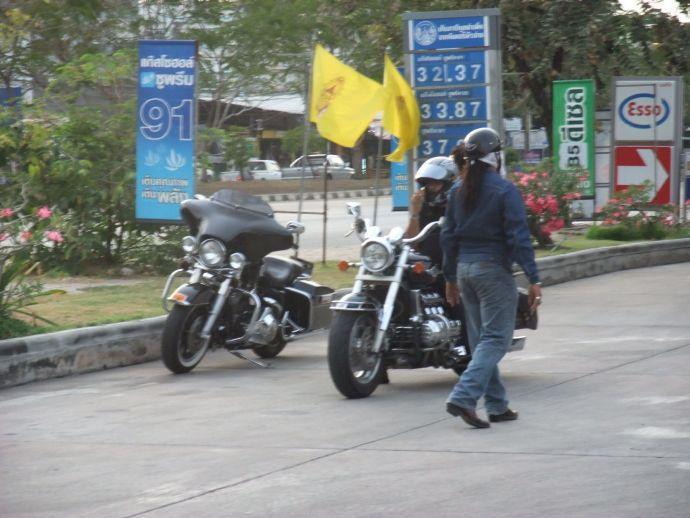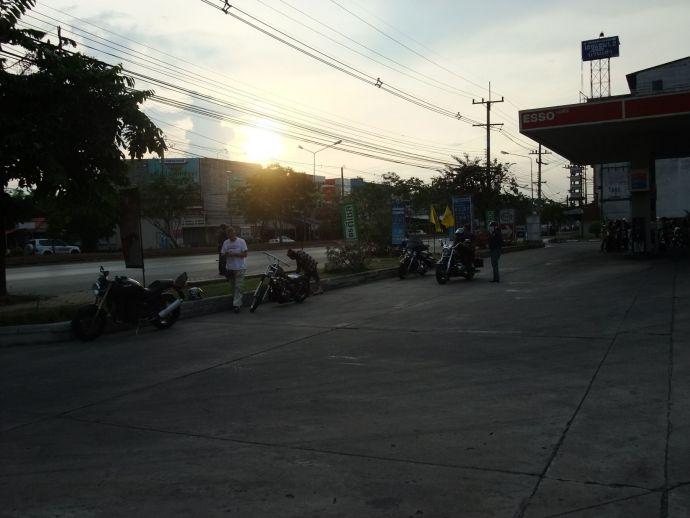 Topping up fuel at the start of the ride.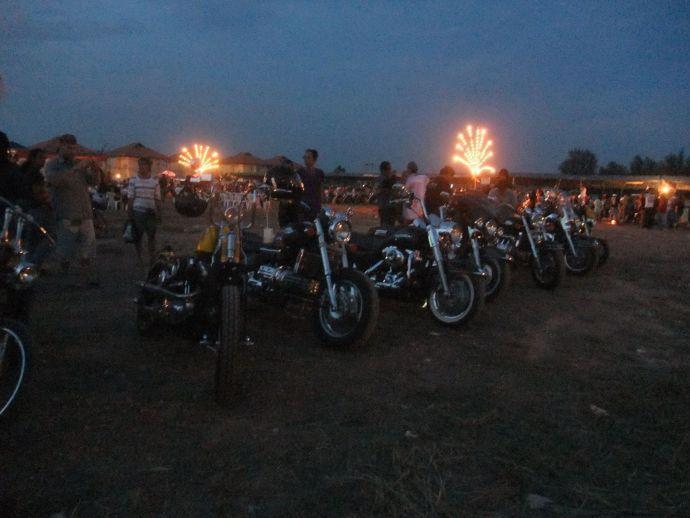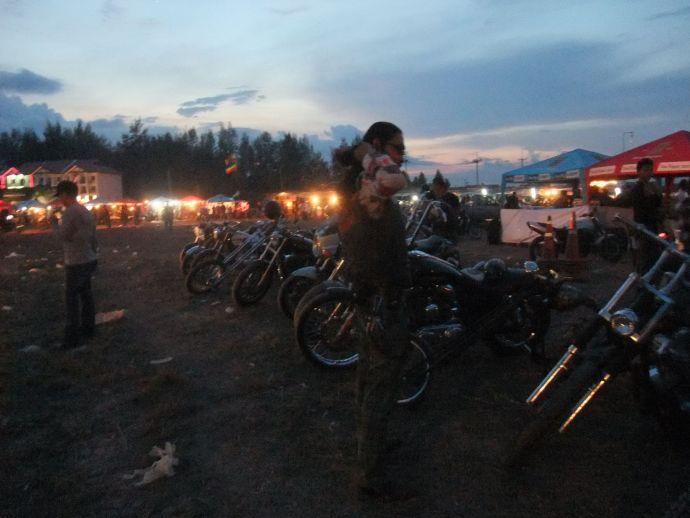 Just arriving at the site.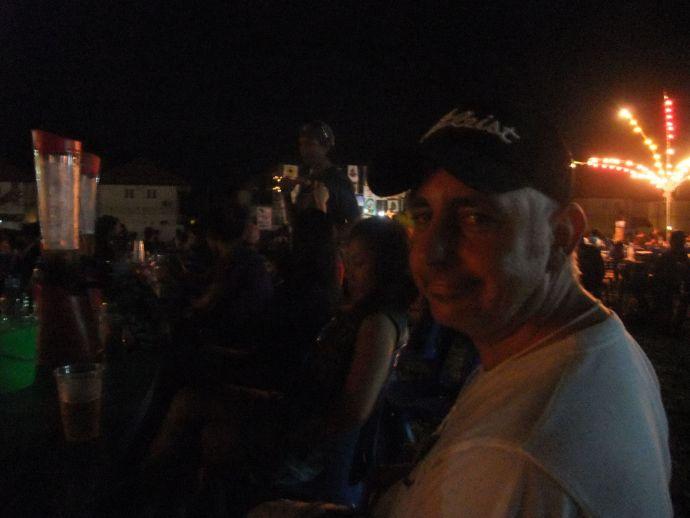 Johnny having a beer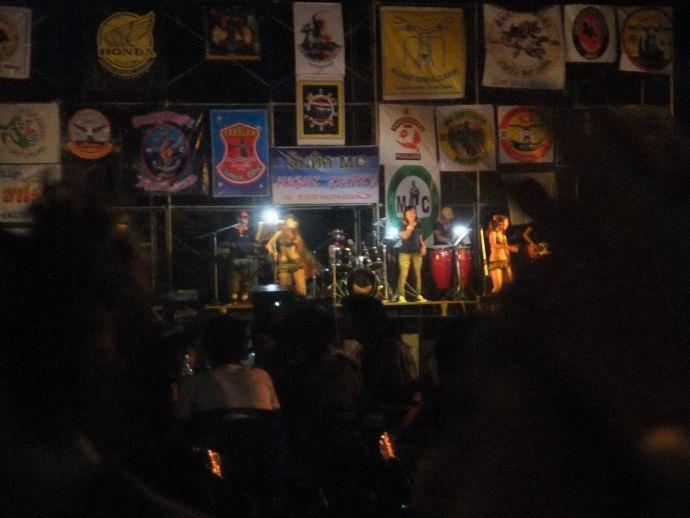 One of the many bands playing that evening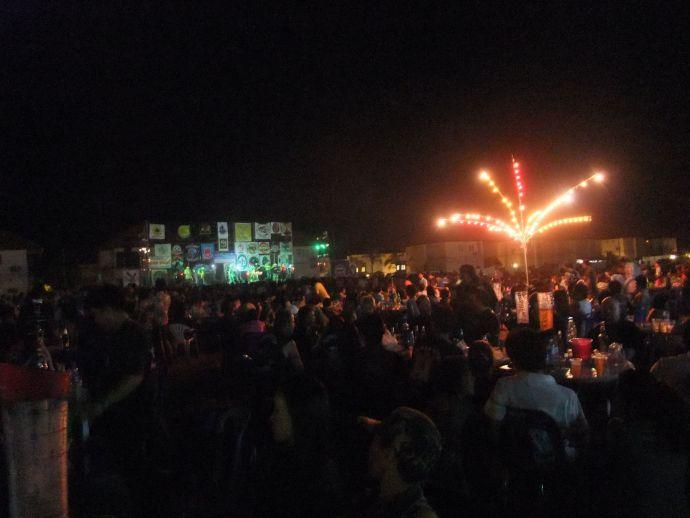 A bit of the crowd later in the evening.