No, not "soft tail" as in Harley. These are a great set of bags suited to a wide variety of bikes.
American made 71 liter travel pack. 26 inches across, 12 inches wide, and 16 inches high, including the legs. It comes with a versatile top pack that is easily detachable. A thick shoulder strap makes the full pack easily portable from motorcycle to guesthouse for the night.
Bag attaches by a system of straps. For wet weather, included is a full waterproof cover. This bag is new, never been used.
Price 6,750 TB.
Can be inspected at Tony's Big Bike in Chiang Mai.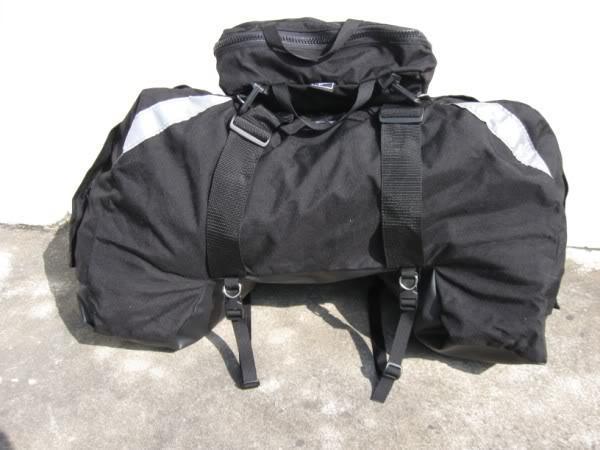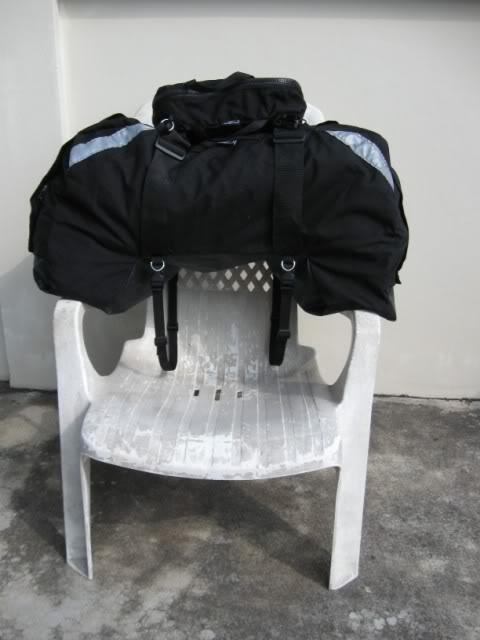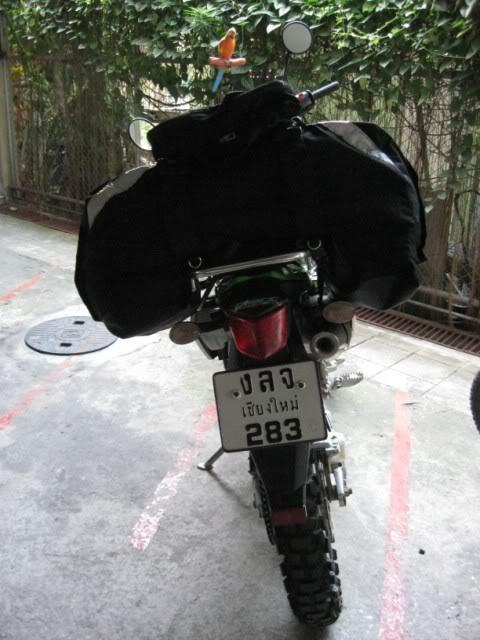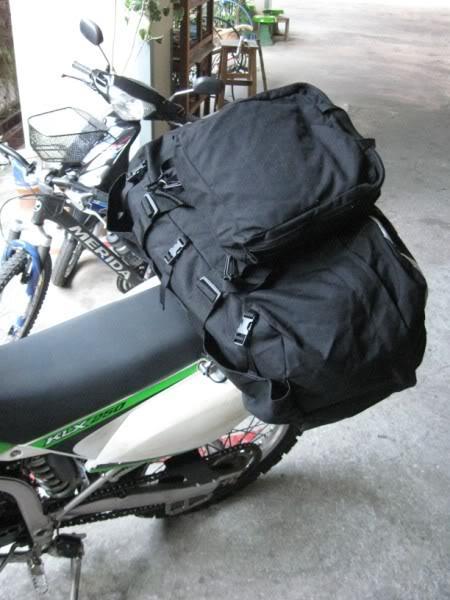 Cheers,
Pikey.