Yesterday Motodd Rob, Noom, and I took a bit of a run South of Chiang Mai. A quick blast down 108 to Chom Thong. Topped off the tanks, and we were heading up Doi Inthanon.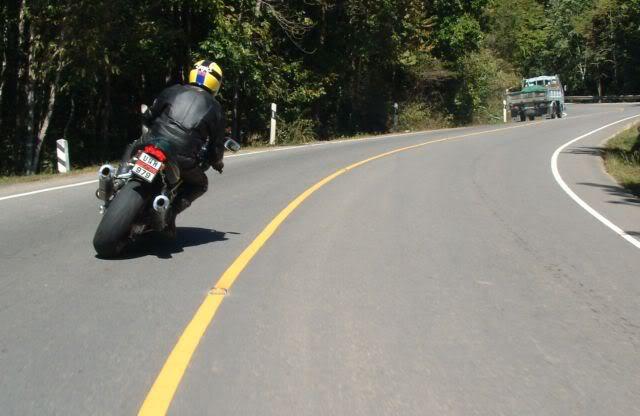 As you can see, it was an absolutely spectacular day. The gravel that was covering some of my favorite turns several weeks ago had been completely cleared. Noom was having some fun with the camera. Not bad work at all.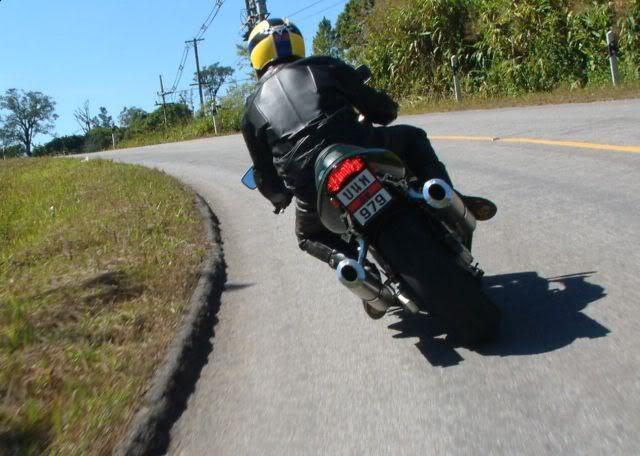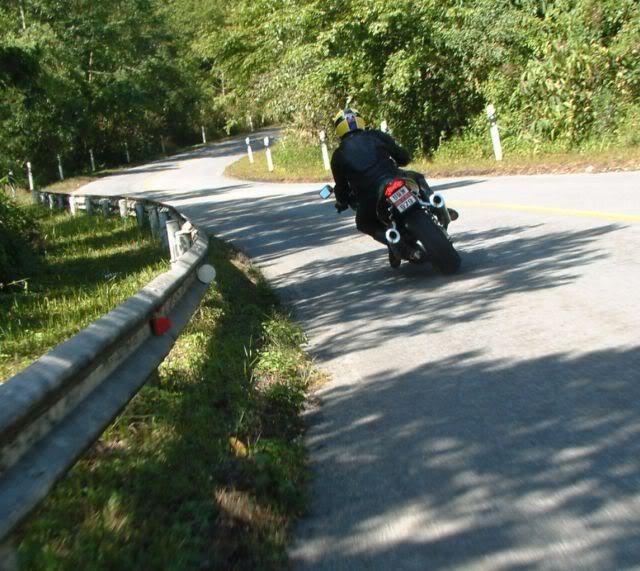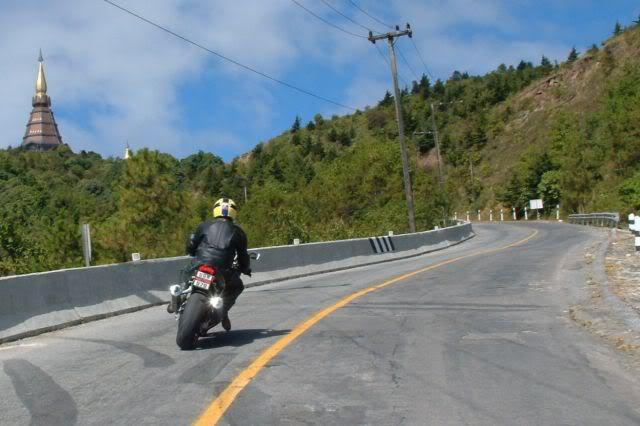 At the top we were greeted by hoards of Thai tourists that just had to take photographs with us and the bikes.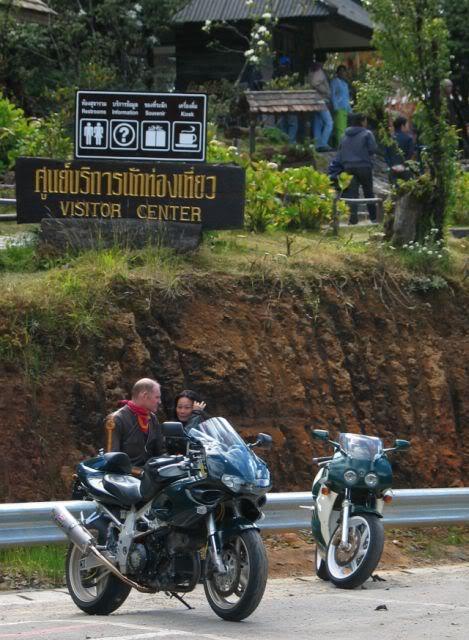 After some cappuccino, we headed back down. Halfway down we stopped for a less than great lunch at the Royal Project.
Back at Chom Thong more fuel, and we continued South on 1103. We got to Hot and missed the turn to Doi Tao and ended up heading out 1012. I'll take the blame for that one. It was a nice road though.
Back on track, it was all nice fast sweepers to Doi Tao. The run from Doi Tao to Mae Tan was some of the nicest road I have encountered in Thailand. Stunning scenery, perfect fast twisties, and little traffic.
A left turn on to 106 and the road gets a bit straighter from Mae Tan up to Ban Hong but is still quite nice without much traffic.
Getting close to Pa Sang, it was getting dark and the traffic got very heavy. It was a miserable congested dangerous ride from Pa Sang to Chiang Mai.
David, sorry we didn't meet up with you last night, but we were all pretty exhausted.
Wimpy