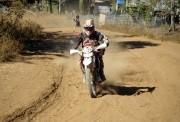 Mar 30, 2010
2,137
298
83
G'day All,
After a fantastic GT-Rider memorial ride....
It was time to head off to my favourite resort and good friends Gerrie and Koi..
Also one more Brian in the village will make the 3 Brian's 1% of the village population.. Not bad for in the sticks.
Left nice and early after getting back from Mae Hong Son...
Didn't stop for any pics until making it to the 211.. One of my favourite roads to ride along..
A link to the lovely resort here... Head ups.. with in a month.
Brian will have two KLX 150 L's for rent.. So if you want to take the family in the car and ride the road or explore the trails..
You can grab a couple of bikes for the day..
https://www.gt-rider.com/thailand-m...esort-Right-on-the-Mekong?p=300554#post300554
A few snaps of the 211 on the way to Banmaerimkhong.
In Chiang Khan looking over to Xanakham Laos.
Some of the scenery along this road that makes me keep coming back.
All checked in at Banmaerimkhong.
The end of another great road trip to Sangkhom.
Cheers
Brian
Last edited: