It was almost not to be. Though I felt a bit off, the opportunity was too good to miss - I had a track session in Pasir Gudang early National Day and by afternoon I had a fever of 39degress. The doctor was not too enthusiastic - he took a sample of my blood to check for dengue, as he put it.
But the medicine had me sorted out, and by the time I had to take the plane the fever had gone down, and with a sense of trepidation that I might have dengue, I was on the plane and deposited into a balmy Delhi in about 6 hours.
Almost a year in the planning, this trip was promising to be quite a ride: A 900+ kilometres trip into Leh from Manali, through the Himalayas and some of the highest mountain passes in the world; thereon to Srinagar from Leh.
In Delhi I managed to snag an Enfield Thunderbird, a 350cc four stroke in Karol Bagh - a place choked with bikes and spares: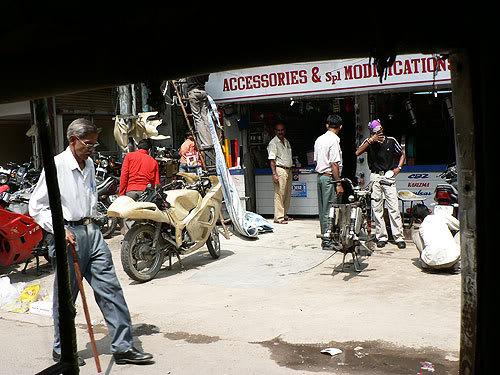 Karol Bagh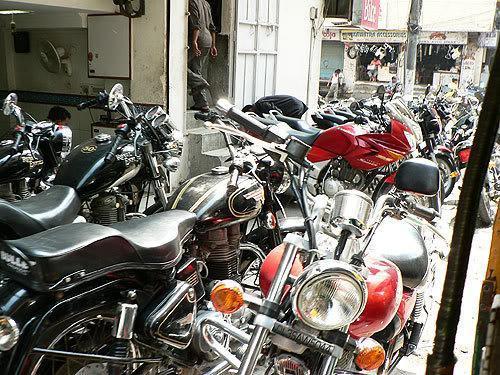 Karol Bagh
Karol Bagh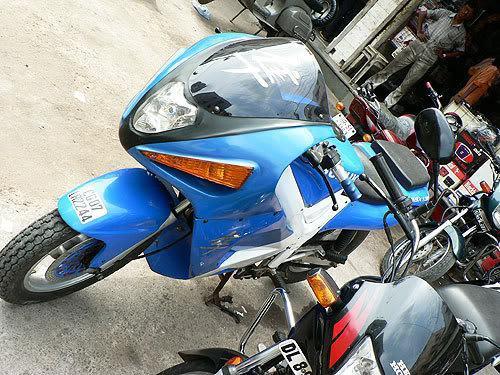 Identity Crisis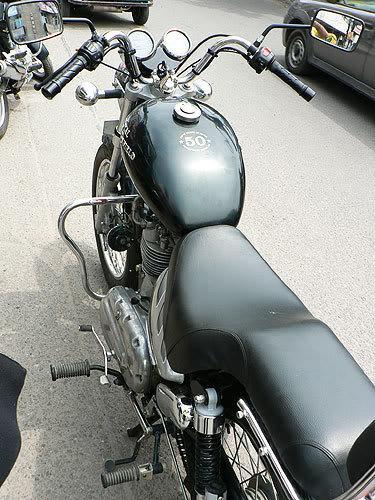 The Thunderbird
The First Leg: Delhi - Shimla
The day started well, the rental shop gave me a ride out of town. Delhi is not a place you want to do much riding. It's a chaotic mess, more bumper car than proper driving. There are no rules when driving in India - it makes for very hectic and dangerous driving.
We rode for about 150km through sunshine before the wheather turned vicious: the rain started lashing down pretty good. It was crazy for a while - riding two up and trying to keep the bike upright through ankle deep waters that were churning round street corners and there was the Thunderbird, splonking through large potholes. The rain was so bad even the cows were off the streets and standing under awning giving us looks as we passed.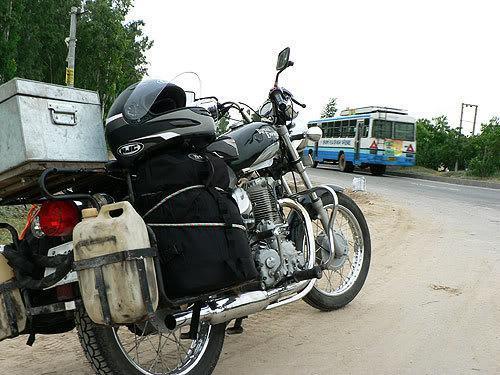 The Delhi - Amritsar highway. Pretty smooth, most of it anyways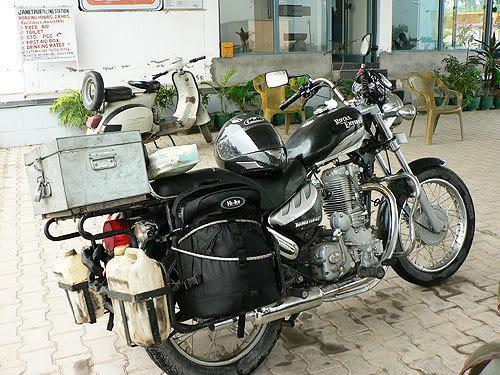 At a gas station in Chandigarh. In case youre wondering what the plastic cans are for, theyre for the fuel I need to carry cause there arent that many gas stations on my route.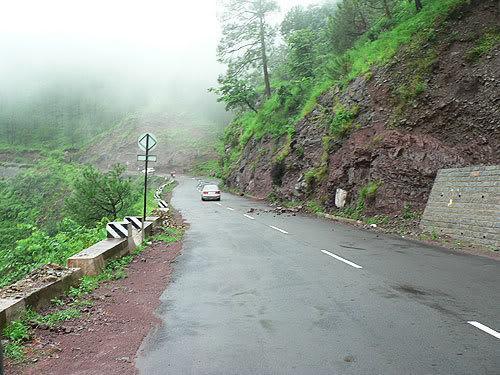 A rare let up in the rain.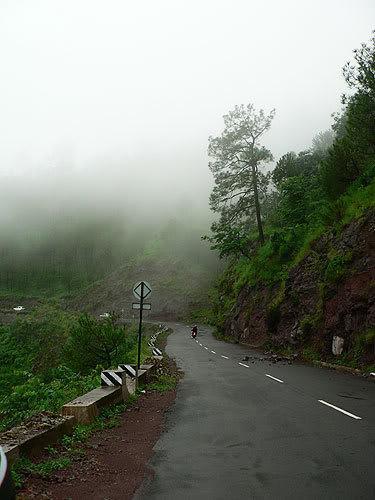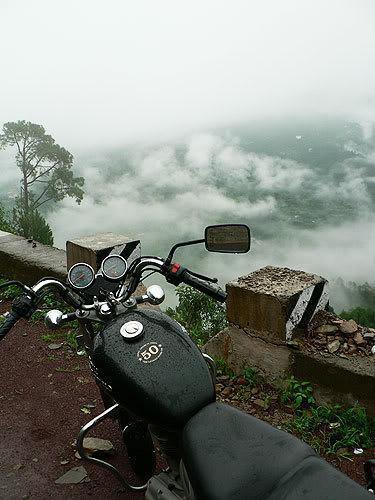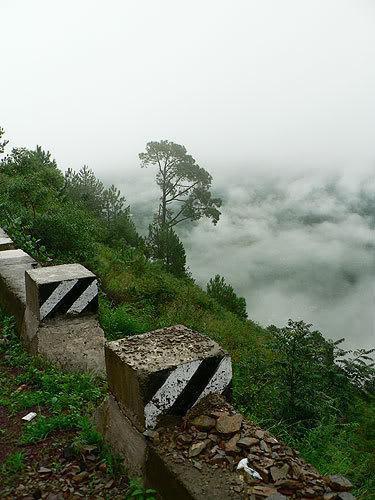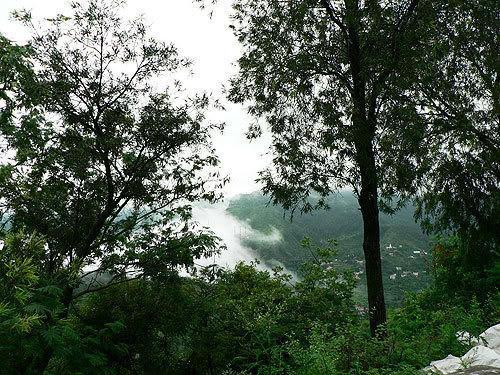 A glimpse of Shimla
Unfortunately I didnt get the chance of take much pictures. The rain came on so suddenly I didnt even have the chance to put on my rain pants or rain covers. By the time we got to Shimla I was cold and freezing!
Some scenes from Shimla