So I told you I've been riding more...I posted Road Hunting 1 on another forum and a poster from there who also posts here gave me a tip about 2216 and 2016...so a shout out to Marcusb for the tip!
Here's a map of the roads I hunted...I left home at 8 am and arrived at the start of the black line(203) at 11:30 am...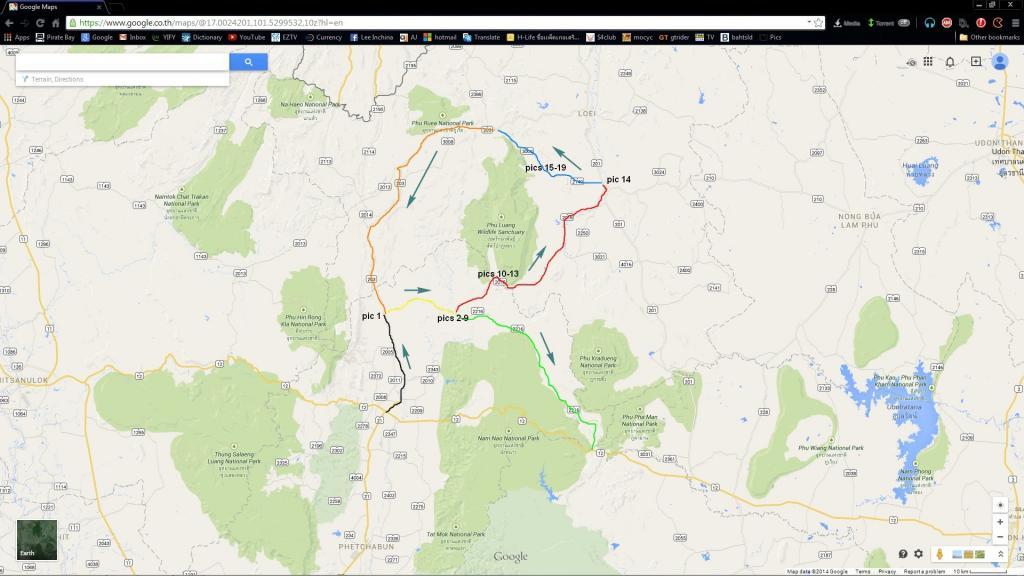 This first pic is the turn off you'll be looking for...it's 25 km from Lom Sak and your destination is Wang Sapung...it's the yellow road(2216) on the map...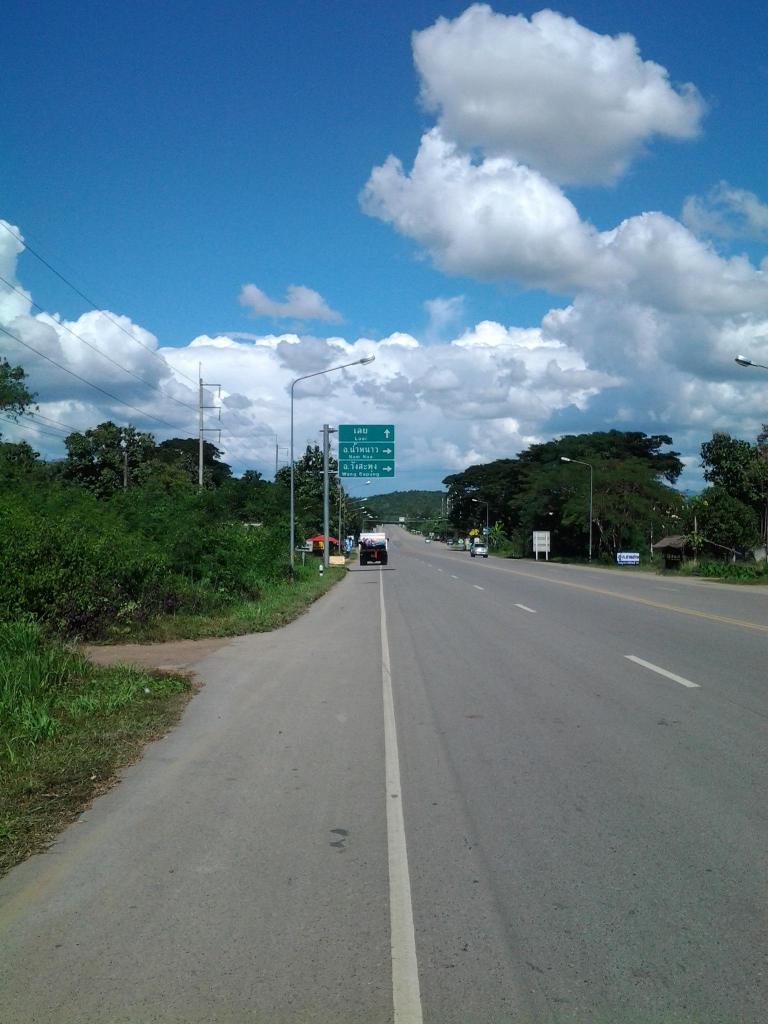 This road starts slowly and just as it begins to get interesting it's over...you're at the turn off to 2016...but if you don't take the turn off...OMFG you're in for something...but more on that later...
So these next pics are of 2216 (the yellow road on the map). I stopped here as it was just starting to be pic worthy the first few pics show the views and the snake(road)... in the pics showing the road snaking up into the trees, well, I didn't know it yet but the turn off to 2016 is right there...so I jumped on the bike, went up the hill and there it was...
pic 2 is 2216 looking back the way I'd come...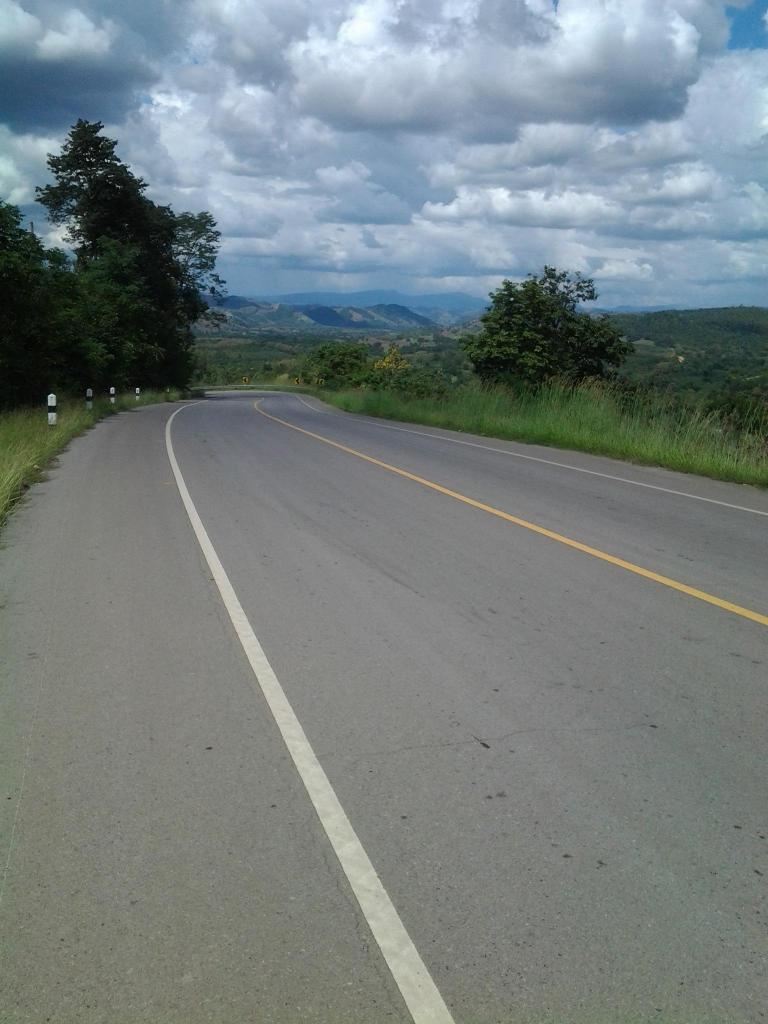 pic 3 shows where you're going...photobucket makes these pics too small but if you can see it, through the trees is the road starting to climb...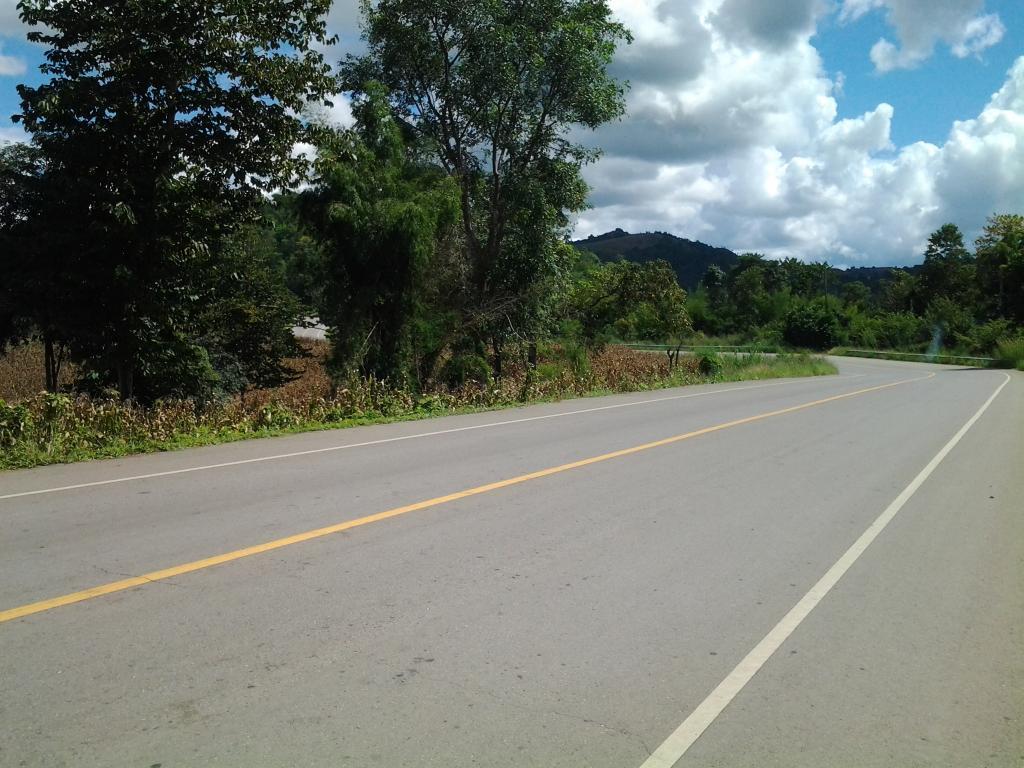 pic 4...had to get a shot of the beast in there...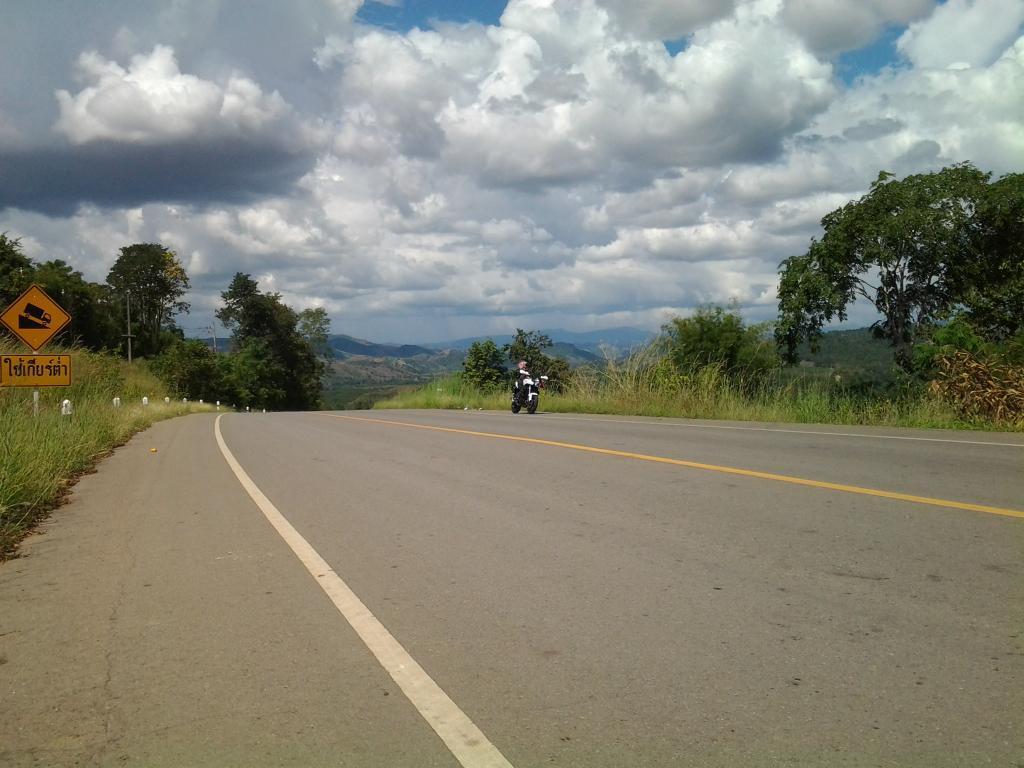 pic 5 is another shot of the road at the same spot...I walked up a bit to show how twisty these roads are...all the roads I outlined on the map are like this they are awesome for bikes and IME rival some of the roads up North...it's the views that make the difference on the different routes...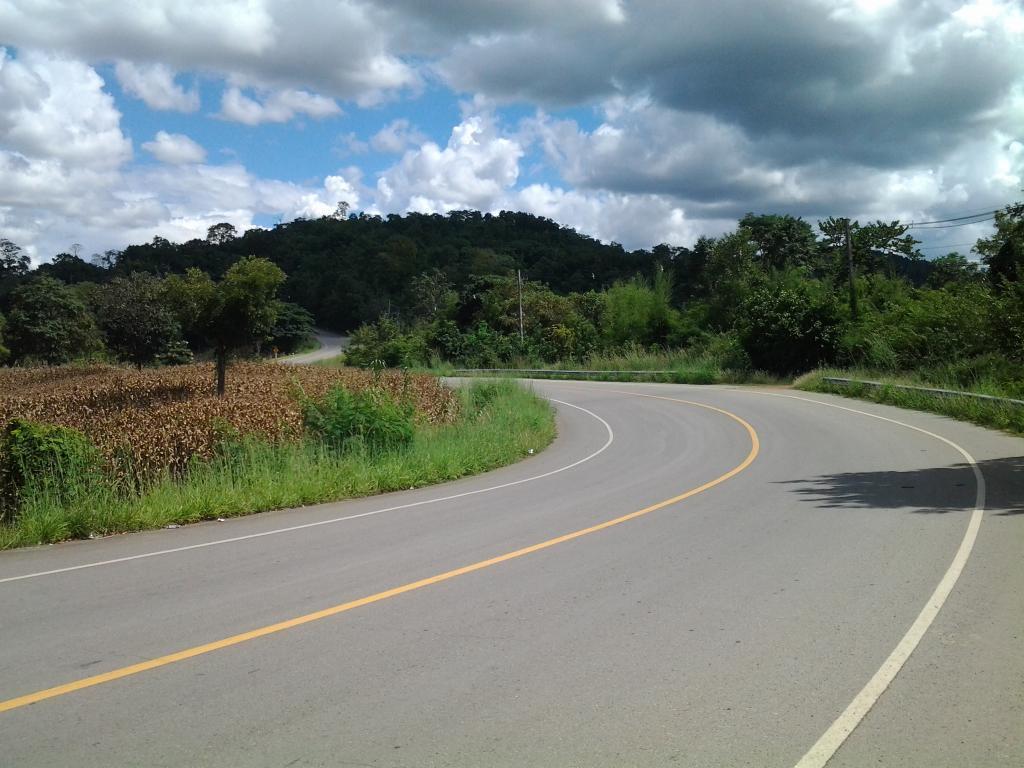 pics 6 and 7 are of the turn off you'll be looking for onto 2016...it's quite rare to see such clearly marked roads in Thailand...9 times out of 10 you won't get a sign telling you which highway you're on until you've been on it for several km..if at all...so this kind of signage is welcome and if they'd do this all over Thailand it would make travelling so much less frustrating...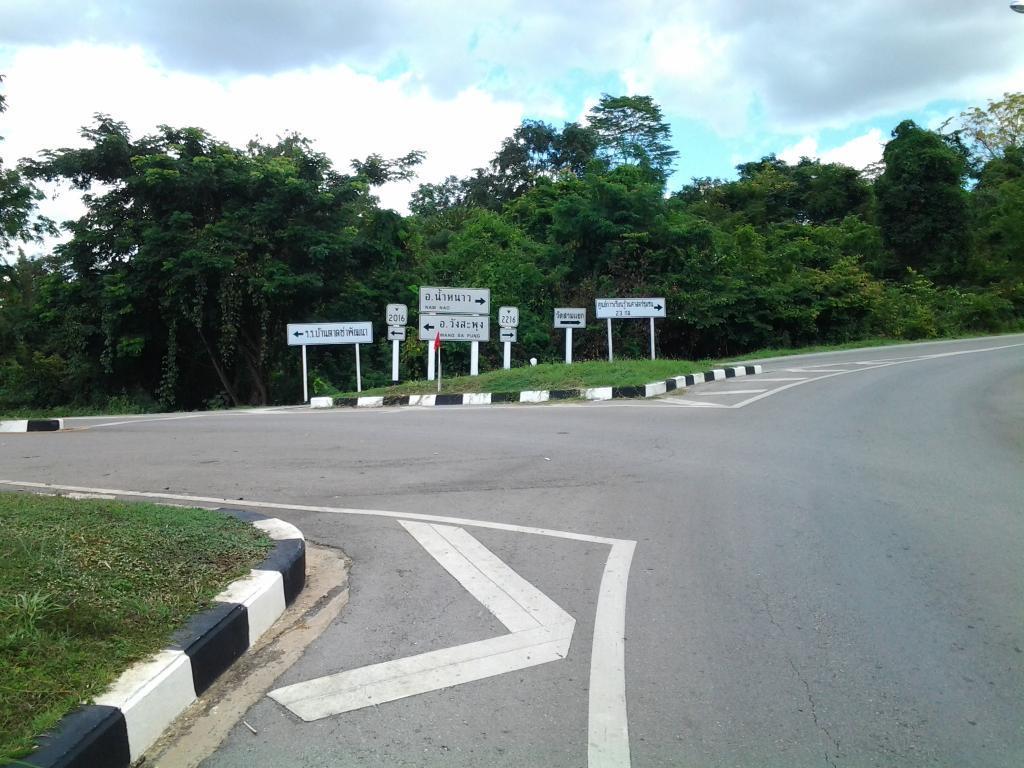 pic 8 is the start of 2016( the red road on the map) and pic 9 is the road you took to get here...that'where the previous few pics came from, that curve in pic 9...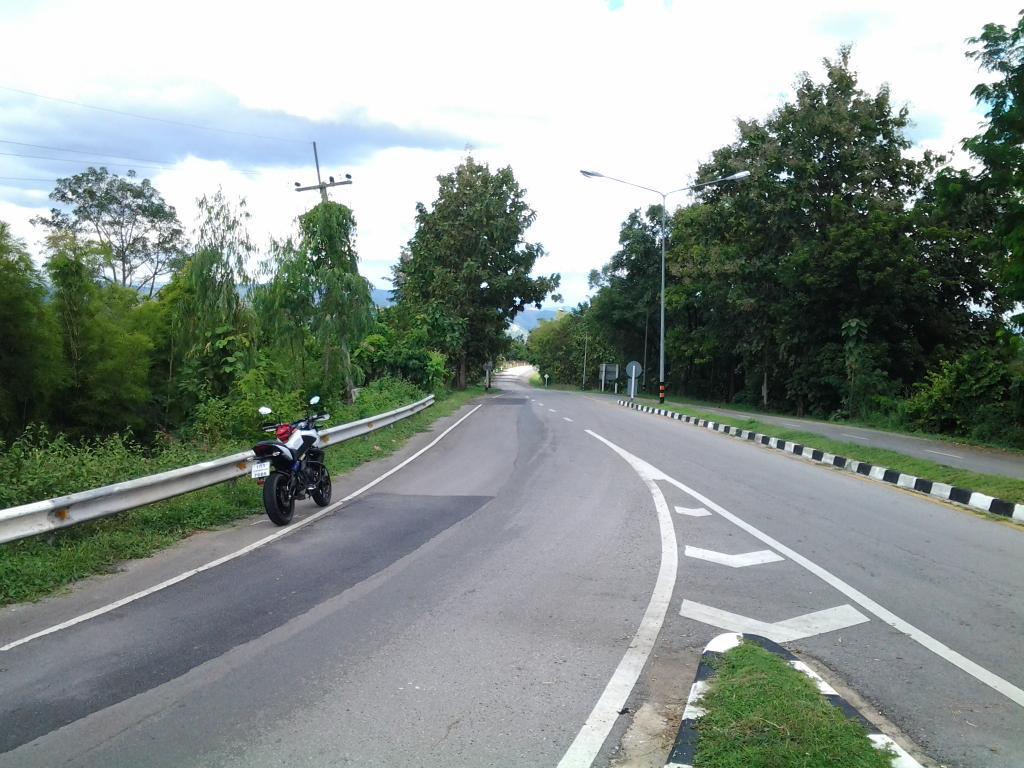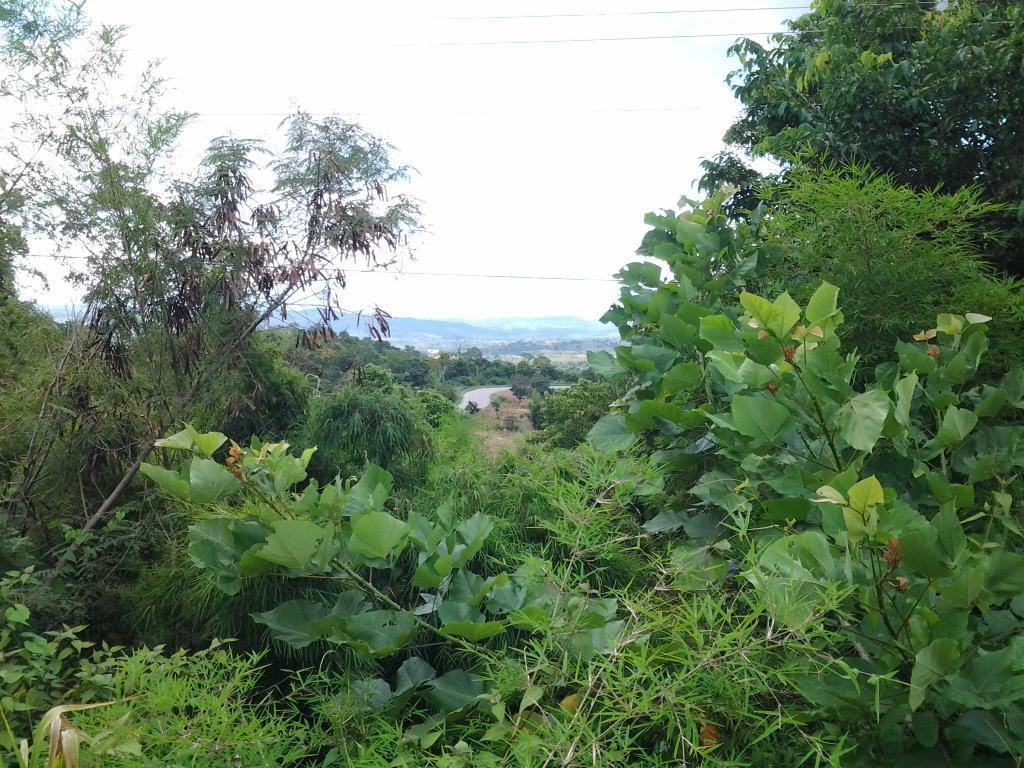 pic 10 is about 20 kms into 2016...you can't really make it out but the road snakes up to the top of the brown hill in the middle...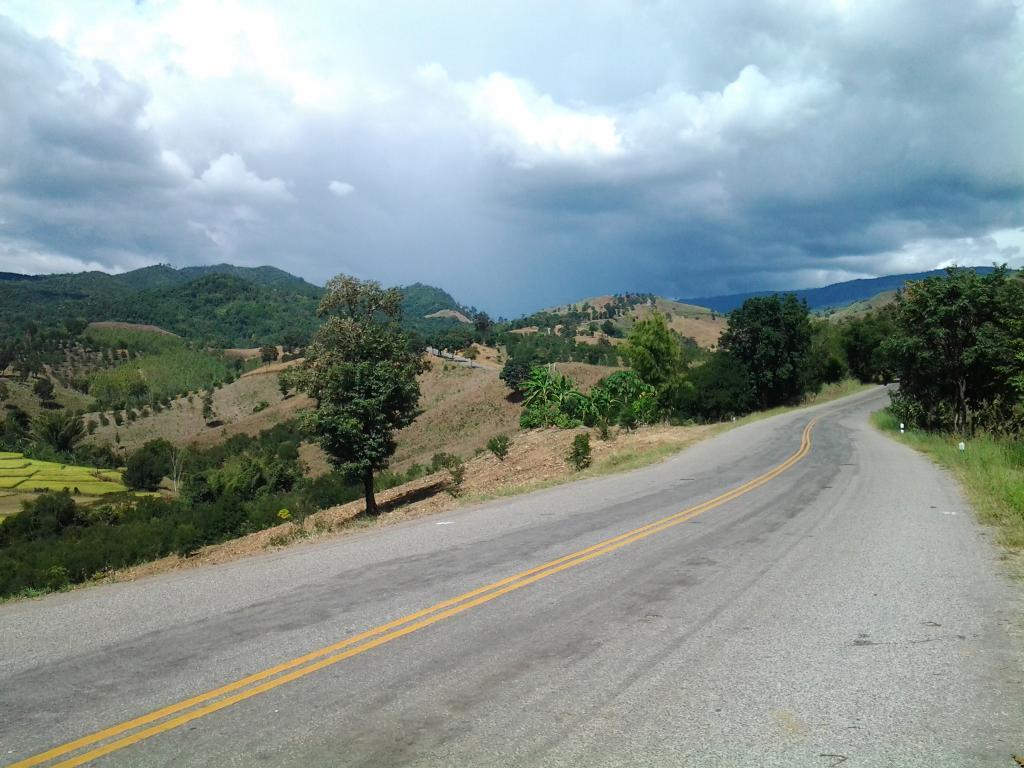 the next few pics are from the top of that brown hill...pic 11 is looking back the way you came and to the left...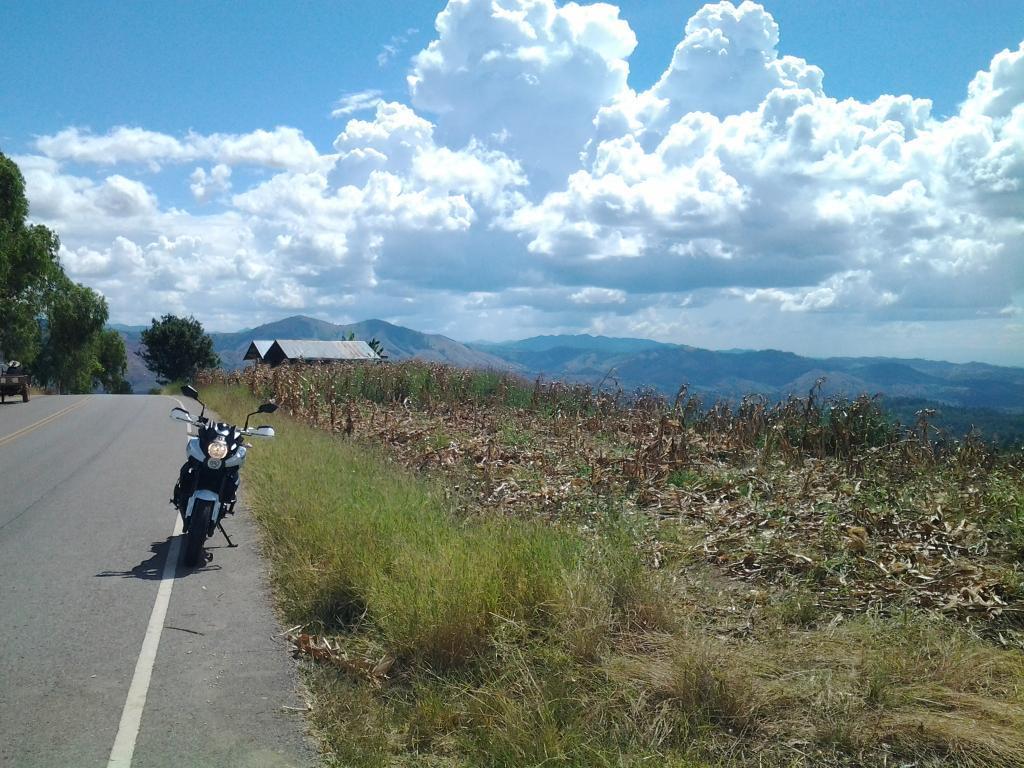 pic 12 is looking to the right...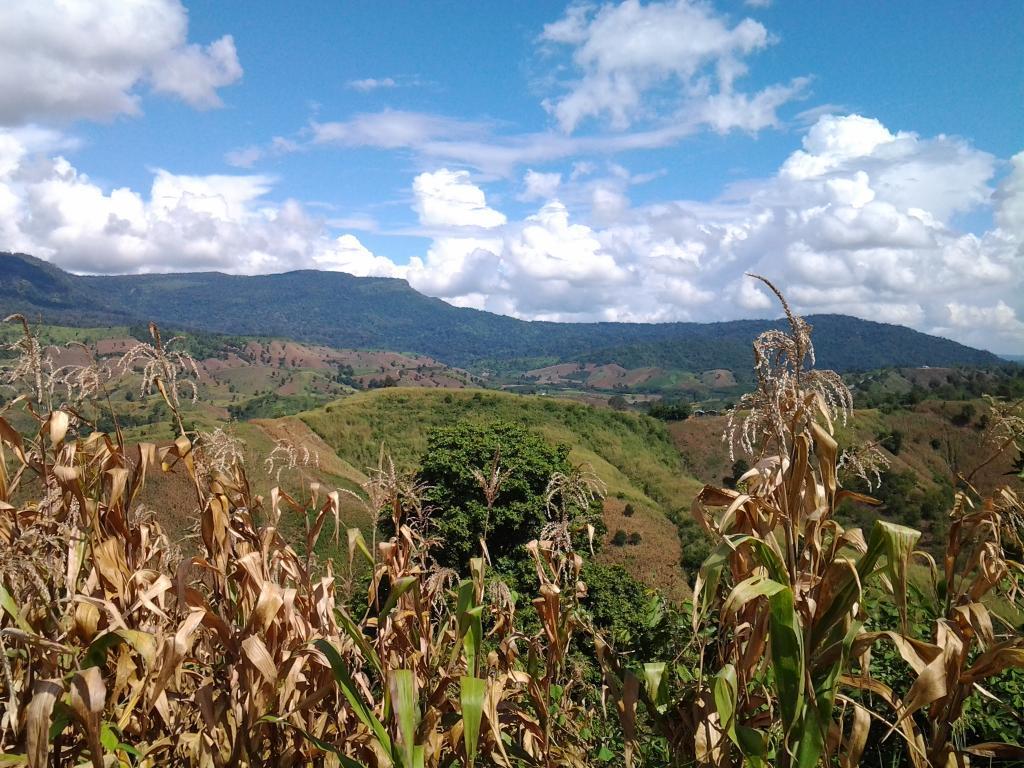 pic 13 looks forward to where you're going...that doesn't look too inviting...but thankfully the road takes a hard right and skirts the green hill on the right...taking you away from that rain...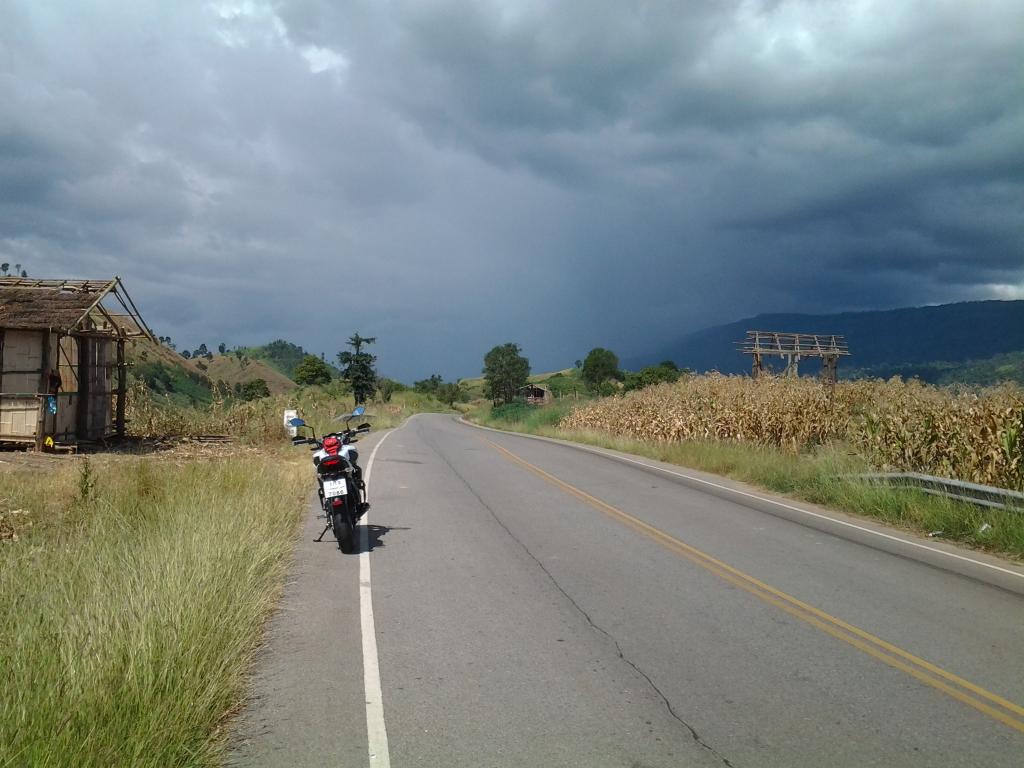 so 2016 is more of the same...beautiful roads, beautiful views and for the last 20 km or so it heads down onto the valley floor and really opens up until you hit Wang Sapung and the 201 up to Loei...
I stopped in Wang Sapung to have a look at google maps and noticed road 2140( the blue road on the map) that cuts off just before you hit the 201 and heads East and becomes 3002 before it connects to 203 just North of Phu Ruea...so I thought I'd try continuing with the new instead of heading onto 201 into Loei...figured I'd attempt to bypass civilization as these roads were just too much fun...
Pic 14 is the turn off out of Wang Sapung on to 2140...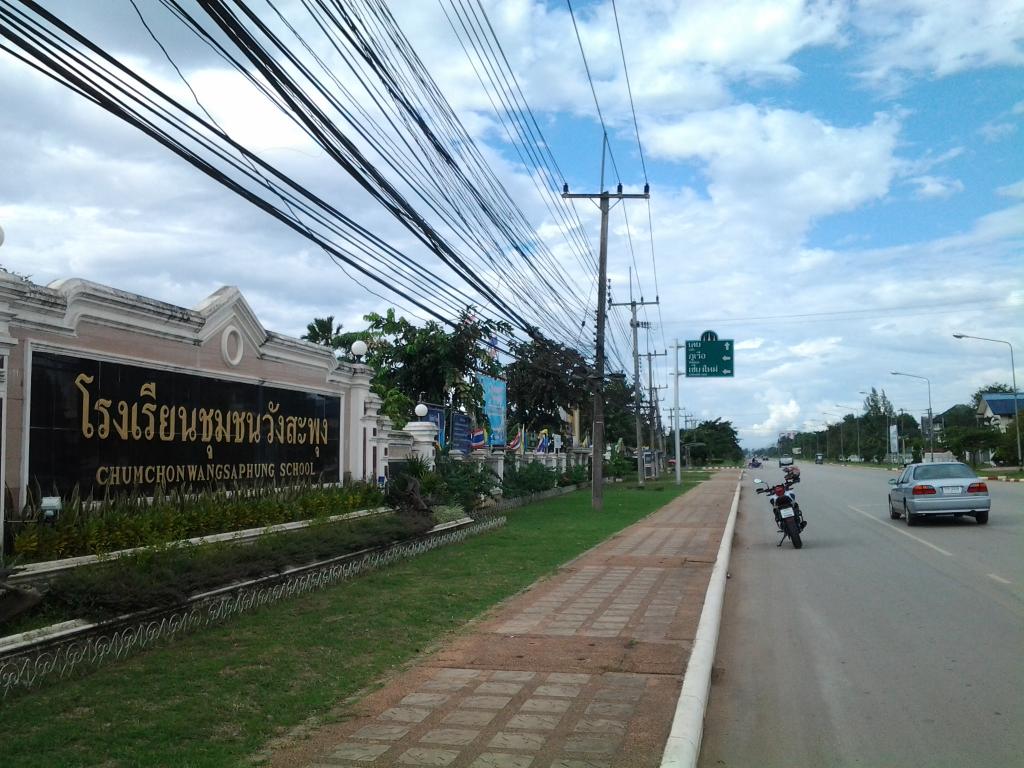 So at first I thought I'd made a mistake as this road(2140) starts off pretty rough...lots of bad spots on the road...even short spells of gravel...but they are working on the whole road in spots so give it a month or two and it'll be excellent...the bad beginning became worth the effort as about half way I stumbled into this type of scenery...
pic 15 shows where 3002 begins to climb and skirt that big green hill...it hugs the hill around to the right and 203 is on the other side...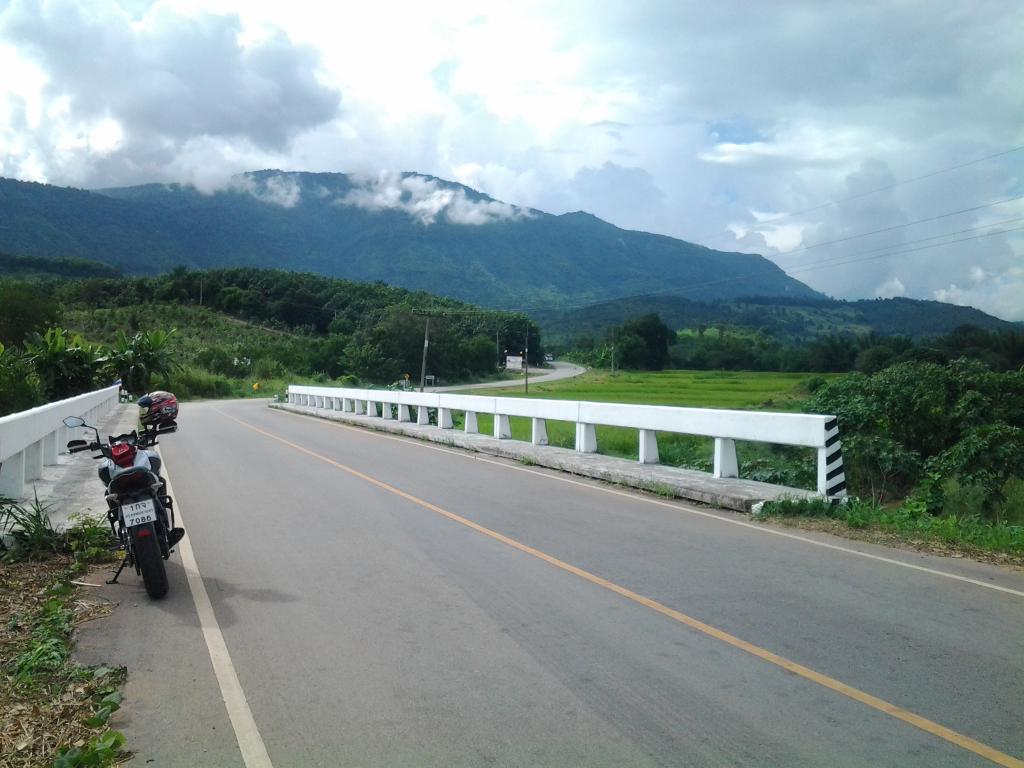 The balance of the pics show that spot from South, East and West...really nice green...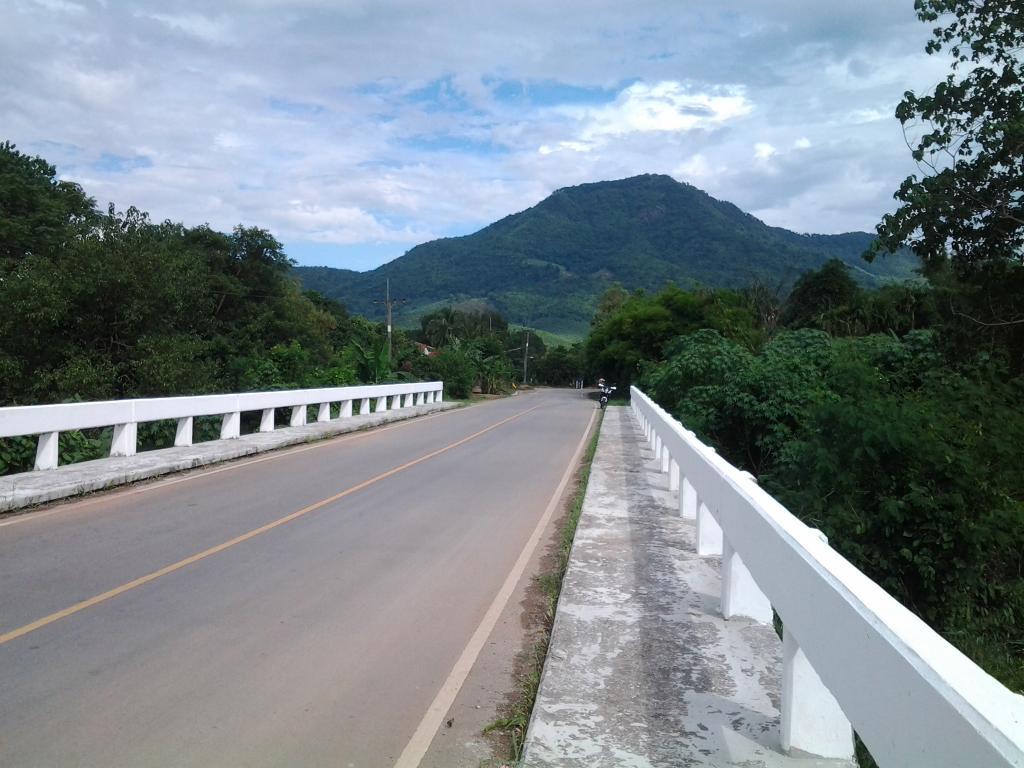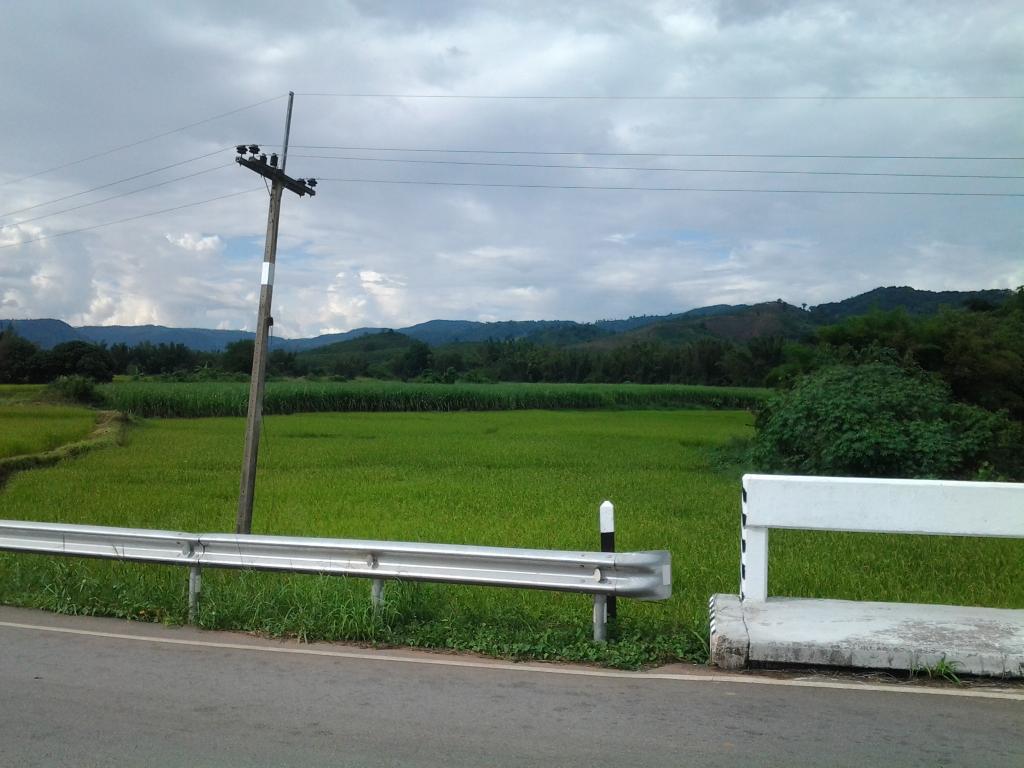 Worth the bad road spots...and in a month or so they'll have that road all fixed up...making it another excellent Nam Nao road...pic 15 shows that road heading toward that big green hill and it climbs...they're doing some repair work up there now but when it's finished it's going to be real nice...it's got that North mountains feel to it and continues like that for about 30-40 km until it reaches 203...great road...
So I got to the 203 about 3pm and hit the rain that was all around me all day long but that I'd managed to avoid...got a bit wet and it soaked the 203(orange on the map) for most of the trip back South...that slowed me down substantially...at that point I was damp, cold and hungry( I was having so much fun I forgot to eat)...As I waited about an hour under shelter in Phu Ruea I looked again at google maps to plot my course home...I noticed that 2216 after the 2016 turn off continued down to connect with 12( I'd noticed the "Nam Nao" sign on 12 that morning as I road in)...and I thought one more new section of road was the ticket...but after a long cold damp ride down the 203 by the time I got to 2216 I was wrecked and running out of light...it was 5 pm by the time I got back to the start of 2216 but I was determined to take that route as it was the same length or shorter than returning the way I'd come and more importantly...new...so off I went...
Suffice it to say the section of 2216 after the 2016 turnoff (green on the map) was by far the best road of the day...but I was a wreck physically and mentally fatigued and really couldn't enjoy it...the beginning is very twisty and technical road mixed with astounding views...but I was doing every thing just to stay on the road...it was wet in parts and I was in a hurry as the light was fading and I was wearing my tinted visor...I was in such a rush that I narrowly missed crashing due to a mental error and at that point gave up any hope of making it back to 12 before sundown and slowed my pace drastically...
So I made it back to 12 well after sunset with my fuel reserve flashing me a very concerned warning and upon entering 12 saw a sign that read "PTT 35km" Can I make it 35k on reserve? I didn't know, I couldn't remember what the manual said about reserve...fortunately I found gas a few k down the road and settled into the ride to KK that would take the better part of 2 hours at night with a tinted visor( can't ride with it open for the bugs)...any way seems my eyes adjusted and there are more lighted parts than unlighted parts of 12 all the way to KK where I'd planned to get a room and sleep...so I plugged along at 100kph, got to KK and seemed to have got a second wind so continued the hour from KK to home and arrived here just after 9pm...
what a day!!! Thanks Marcusb, that road was everything you said it was and more...I owe you a beer!!
I'll be going back to do 2216 again but this time I'm going up from 12 and coming back down 203 to 12 and home...figure I can do that in 6-8 hours...
That will be my next episode of Road Hunting in Isaan...2216 complete with pics of those breath taking views...until then...