Administrator
Staff member
Jan 16, 2003
12,481
2,899
113
67
Roi Et seems to be one of the lesser known provinces for biking, but it has some really good attractions if you look around.
Roi Et is the province located in the middle part of northeast Thailand, and established over 200 years ago. It used to be a very large and glorious city named Saket Nakhon having 11 city gates and 11 satellite cities or subordinated communities under its ruling. Since there have been several developments in various aspects continually from the past thus changing it into a strange place where one can hardly trace its original features.

The history of Muang Roi Et started around late Ayutthaya period, i.e., a king of Laos with his people migrated from Champasak City to settle down in the area which is currently Amphoe Suwannaphum. Later, during the reign of King Taksin of Thon Buri era Muang Roi Et was moved to the present site while Muang Suwannaphum is still located at its original location till now. In addition to historical evidences, there have been findings of archaeological evidences showing that the area used to be the habitat of pre-historic people. It was also under the influence of ancient Khmer kingdom due to several findings of Khmer style archaeological sites as Ku Phra Kona, Amphoe Suwannaphum; Ku Kasing, Amphoe Kaset Wisai; Prang Ku, Amphoe Thawatchaburi
​
Roi Et is full of interesting sites to check out.
Wat Prachakhom Wanaram / Wat Pa Kung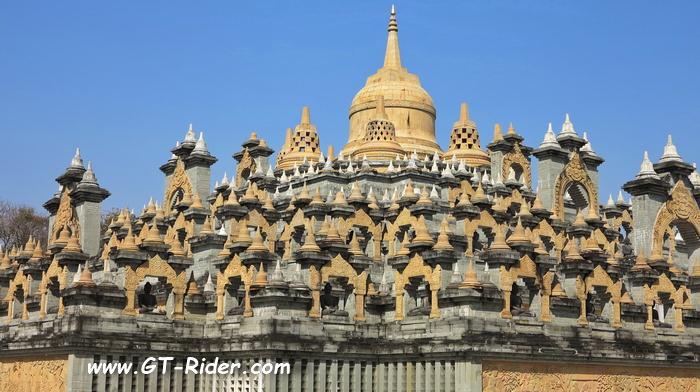 The "Borobodur" wat of Thailand is one recent, outstanding temple worthy of a look.
It is located in Si Somdet district approximately 25 kms west of Roi Et.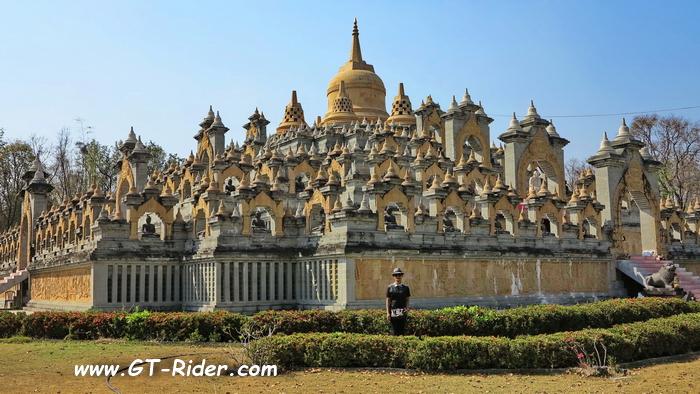 This is Thailand's first natural sand pagoda, and was built as the monument of the 90th anniversary of the 60th year of Phra Thep Sutthi Mongkol.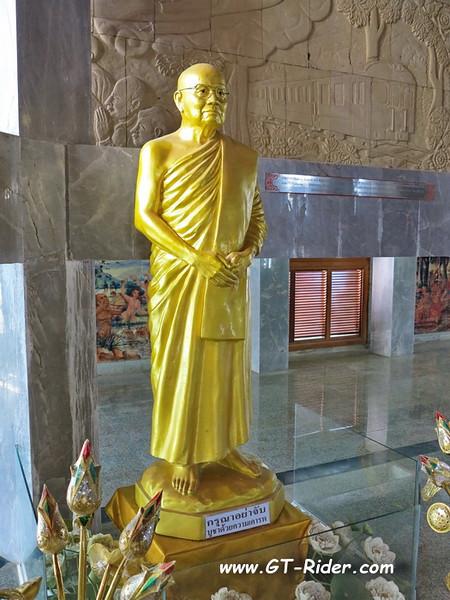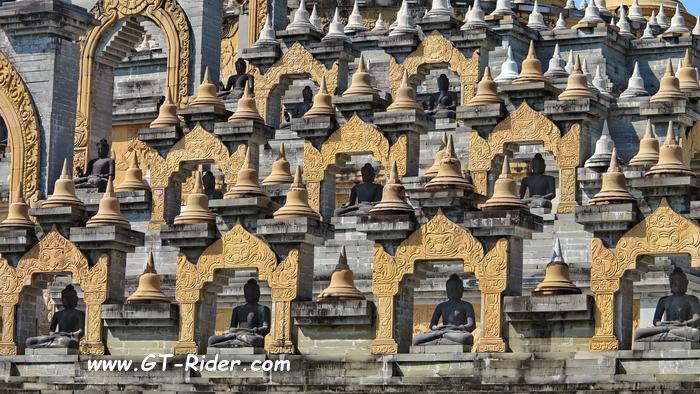 This wat was inspired by a visit to real Borobudur in Indonesia by Luang Poo in 1988.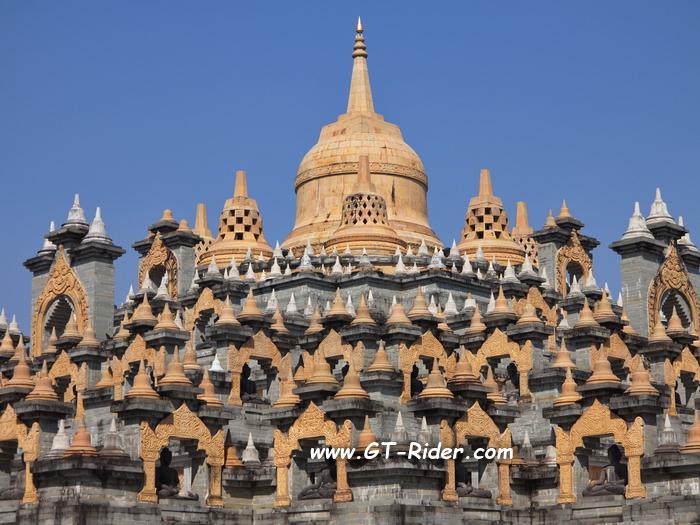 On his return to Thailand he told the story of Borobudur to his followers.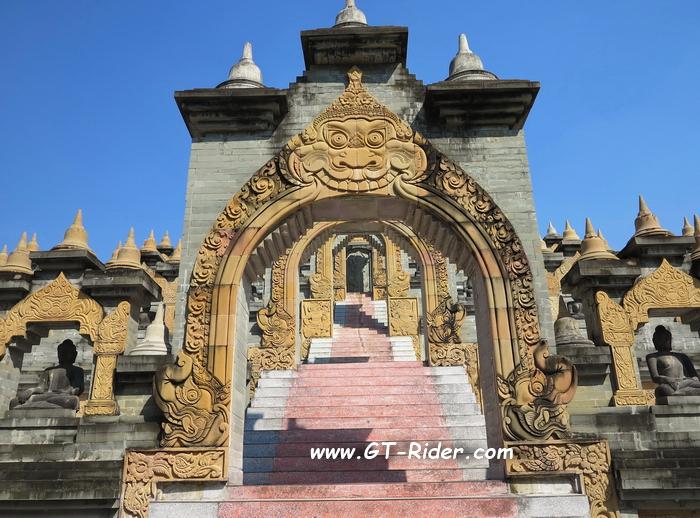 Money was raised & the construction was started in 1992 and completed on 28 October 2004.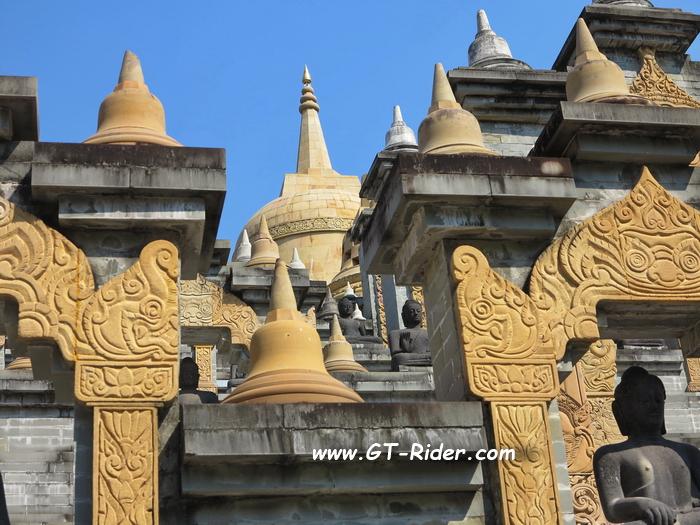 The construction project was funded by donations of more than 100 million baht.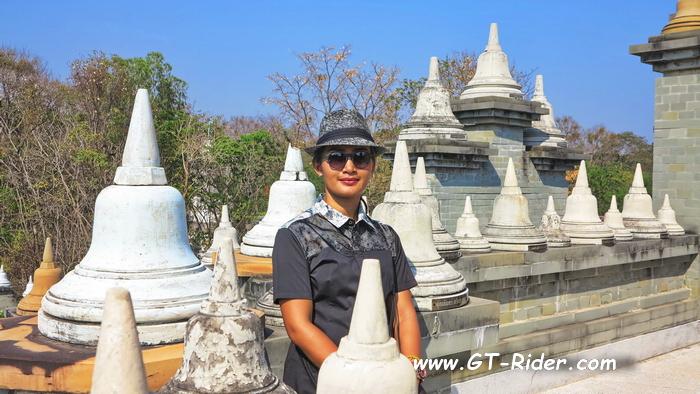 The outside walls are decorated with sandstone carvings depicting scenes from the previous lives of the Lord Buddha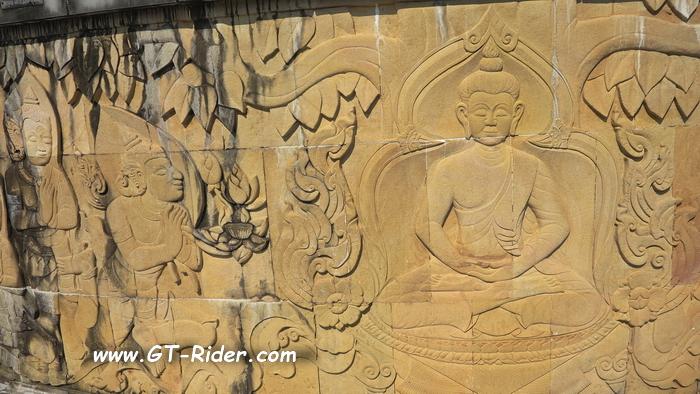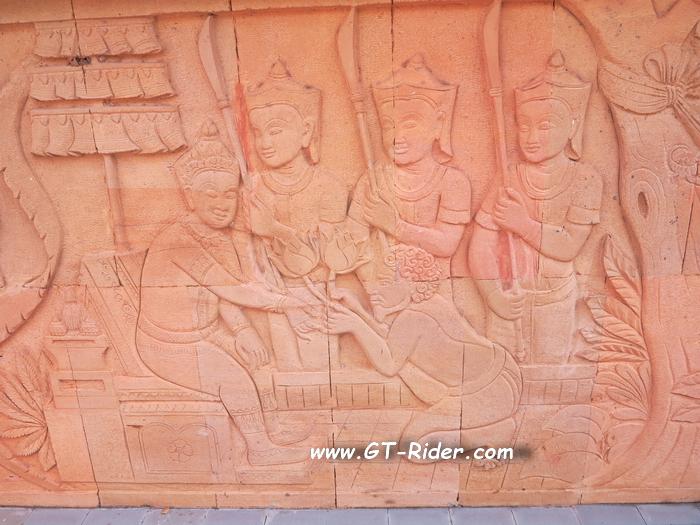 The tip of the highest stupa is covered by plates of gold with a combined total weight of 101 baht (101 being roi et in Thai; 1 baht of gold is equal to 15.2g).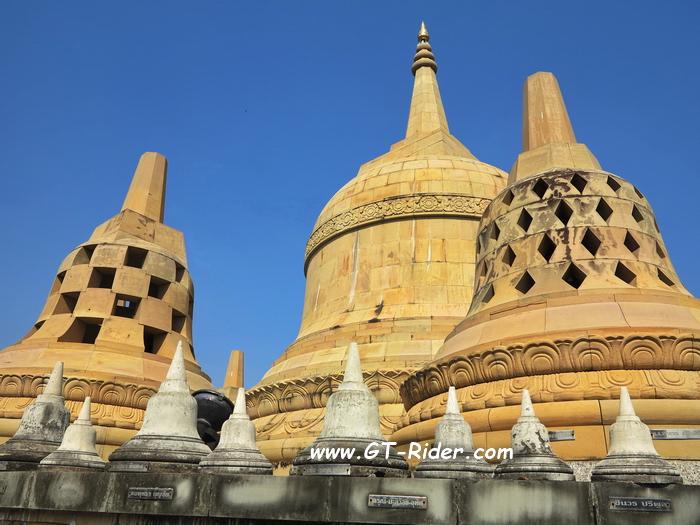 On May 1-3 every year there is a ceremony to celebrate the life Luang Poo Sri.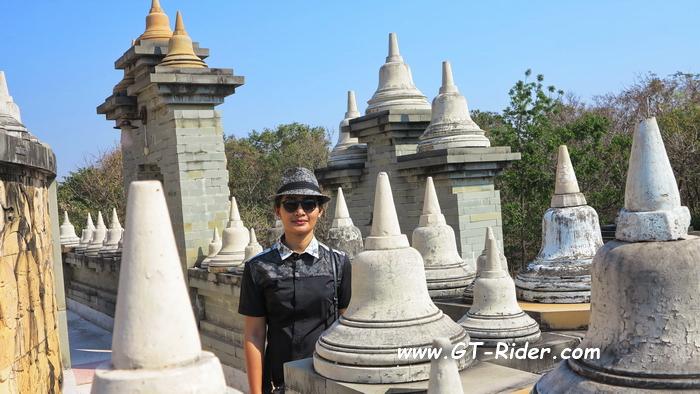 more to come on Roi Et
Last edited: