Oct 15, 2006
1,689
6
38
55
OK Roi Et is behind and it was so fantastic to see so many familiar faces and made few new friend's on the side as well :wink:
First of all, let me say that it turned to be really nicely organiced and coordinated, A LOTS of bikes as you can see from few of my pix and clips.
and NO entry fee :shock:
only problem seems to be for few of us, i cant say that every one agree on my observation, but Music, Commentators and bacically anything what came out from the Speakers where LOUD, there is no change to communicate or talk with any one, unless you keep on shouting directly to they ears.
ok,, pictures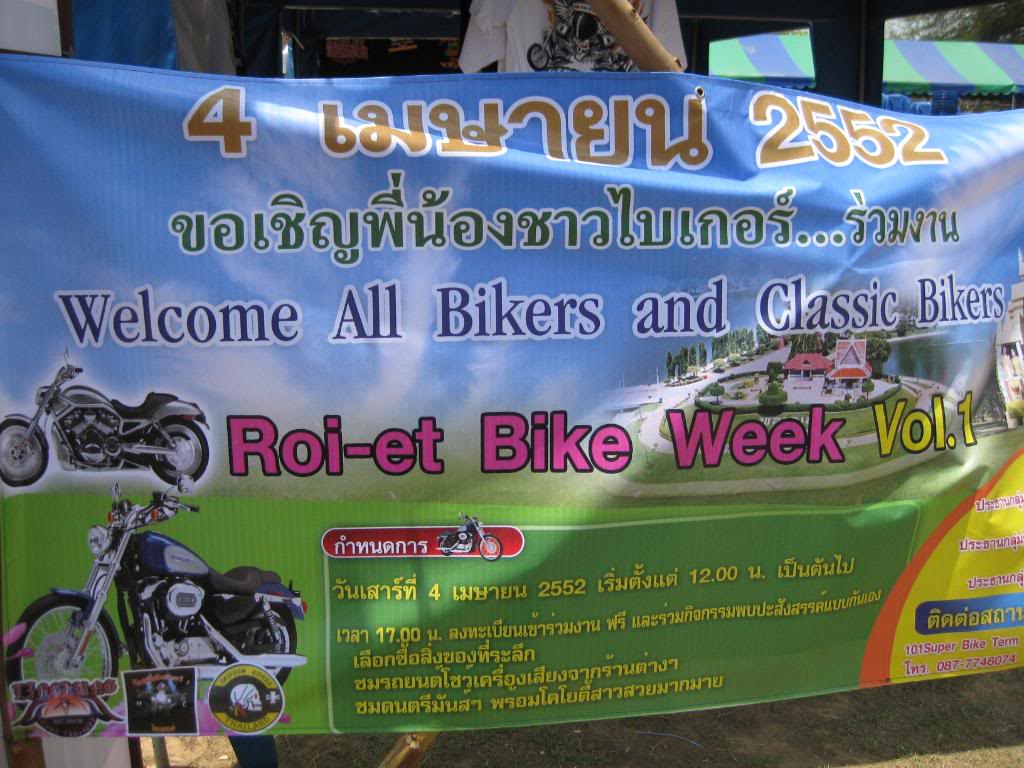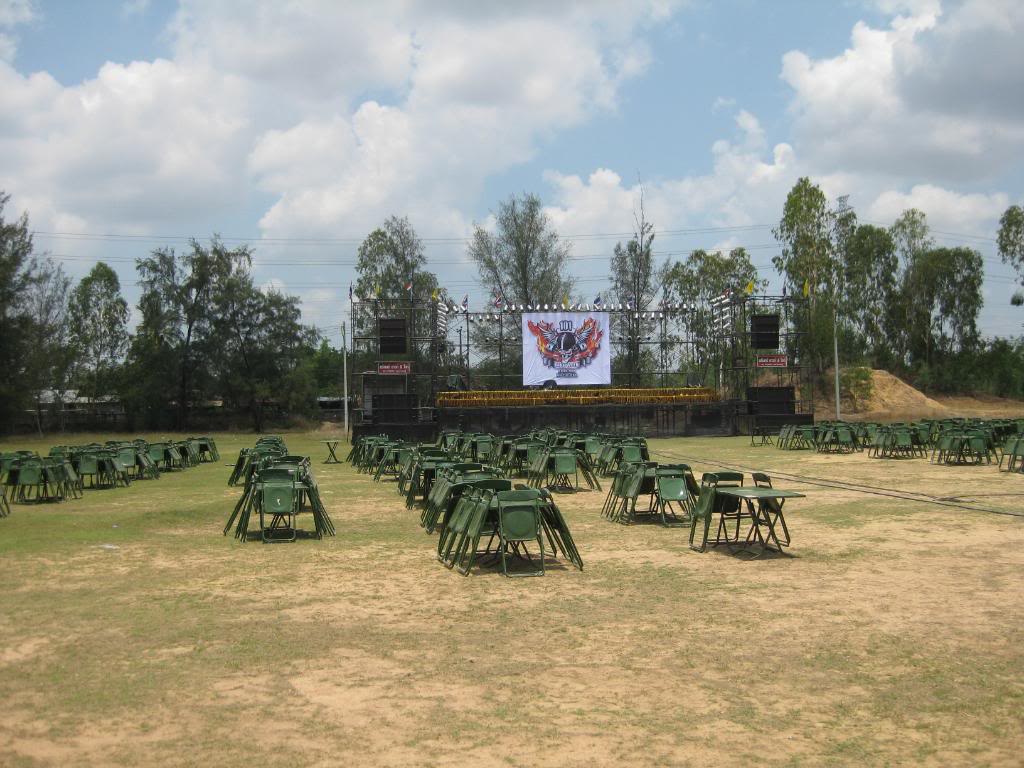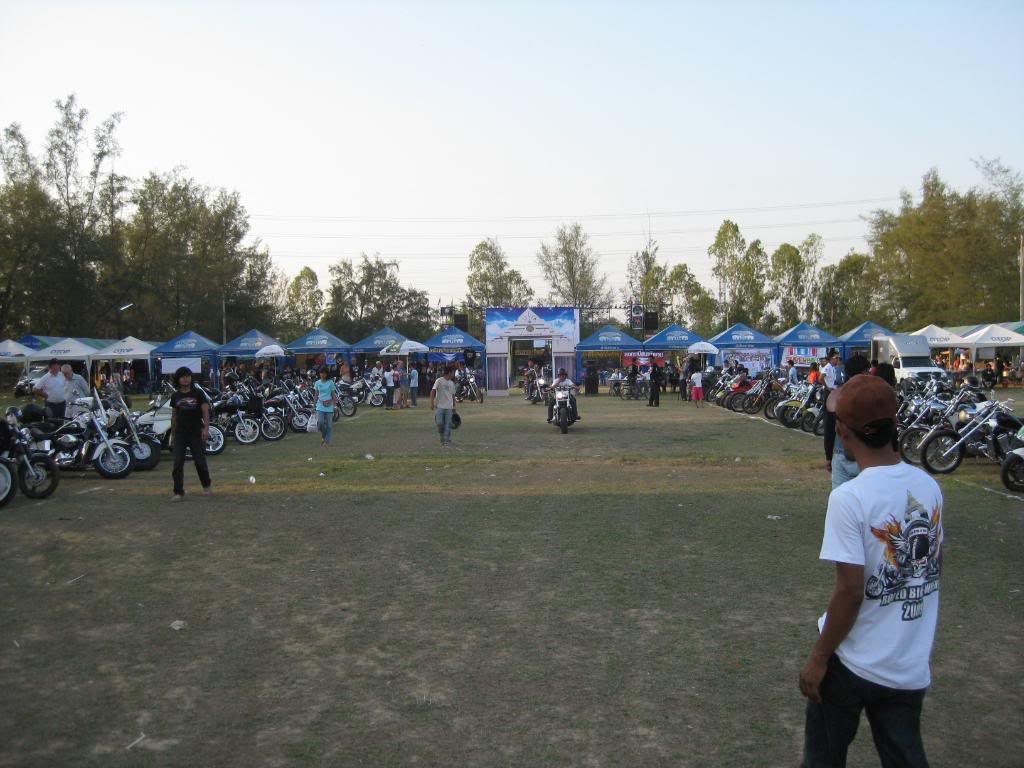 There was lot's of nicely modifyed bikes and surpricingly large police precent,, they where intrested of many bikes and had a good looks on them, but nothing more, was told by one of the organicer lads that there is no worries from the cops :wink: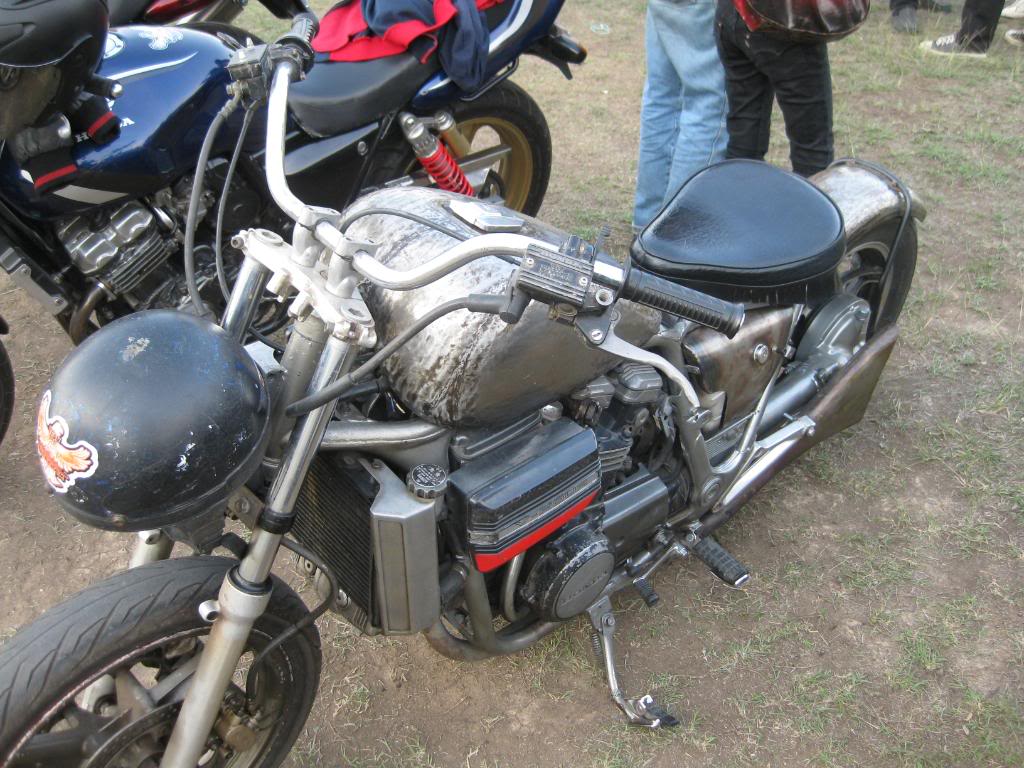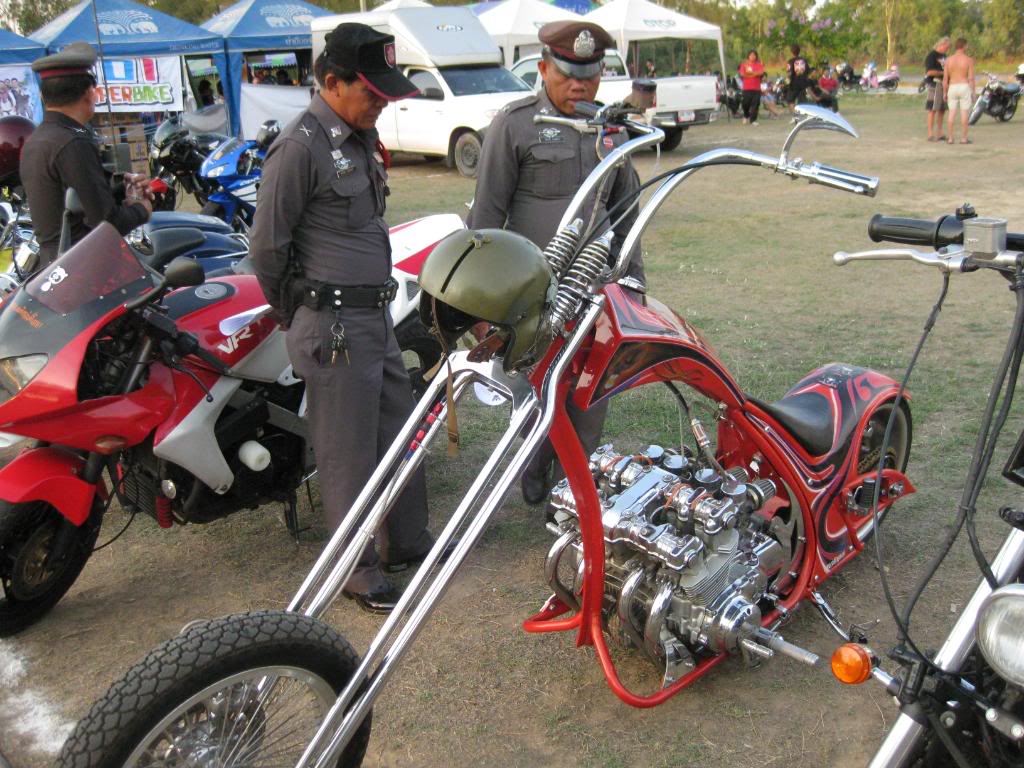 They even went and inspect my bike and one of the "chief" sat on it and as shor leg thai man, his shoe scrached my seat leaving nasty mark on it, so i went and gave him little bit back and lesson how to "treat thebikes and showed to him 'correct' way to sat on my bike if he want to still tryed,, i gave him few minutes speech and he apology very nicely,,,"that" was good pay back time for all what some of them doing for us on the roads,, :wink:
More heavily modifyed bikes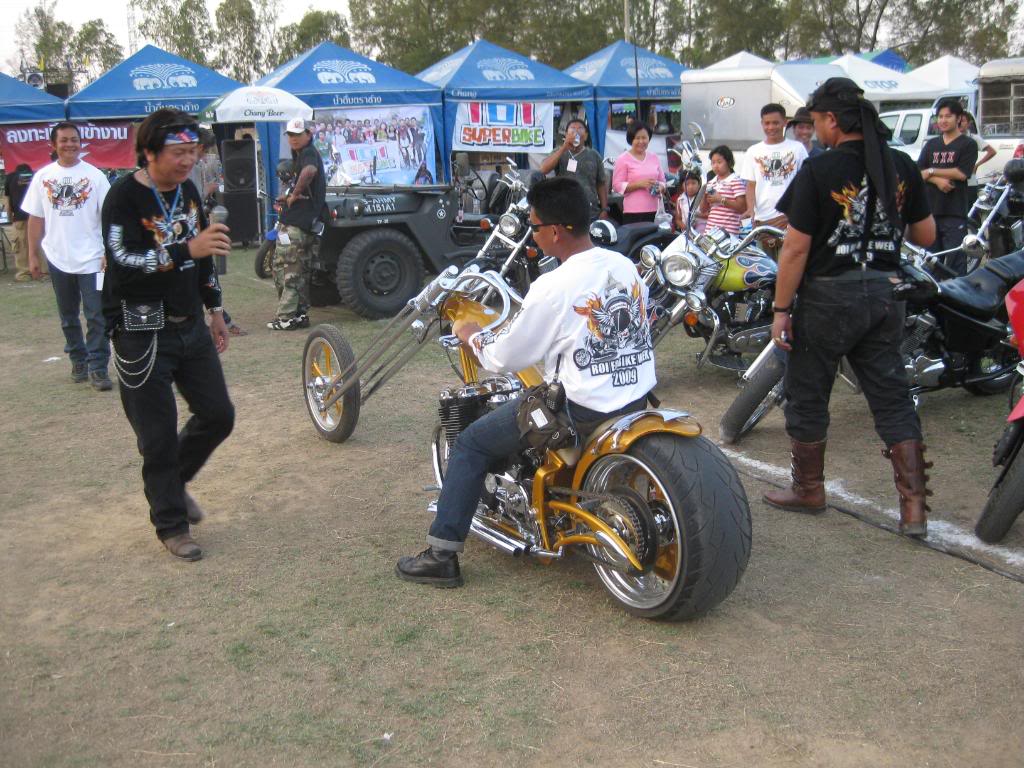 and talking about LOUD, this lad stick the mic in to pipes and you just can image the noice....
Bob on his bike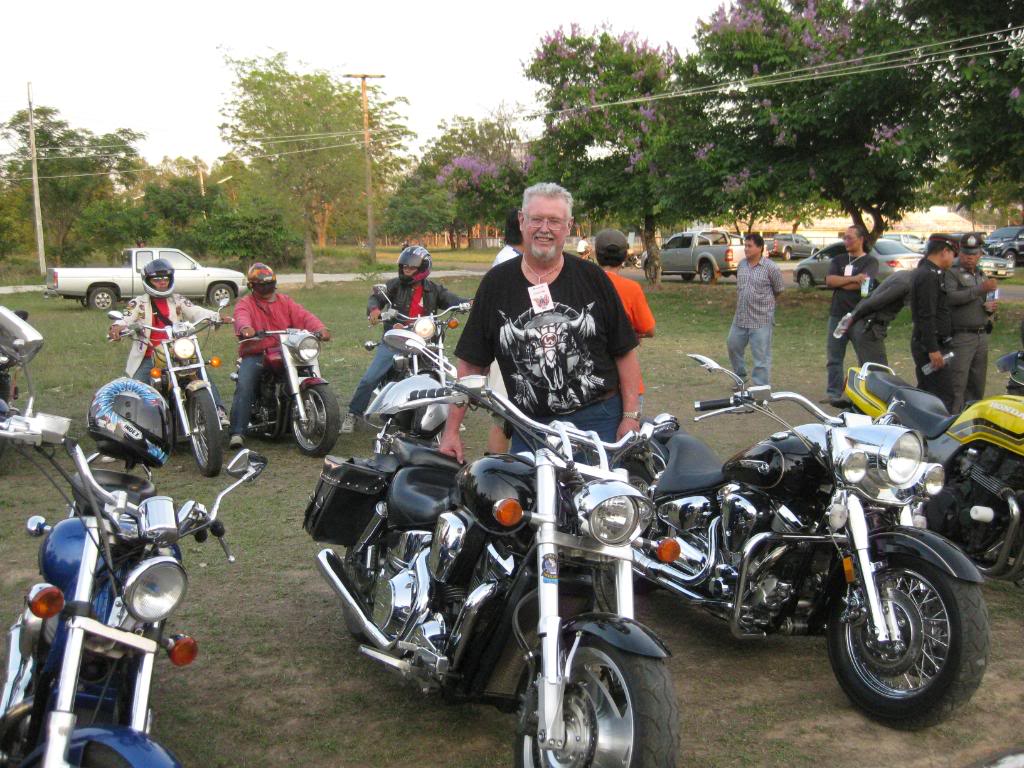 Bob it was nice to meet you again and had a good chat and 2 Chang towers....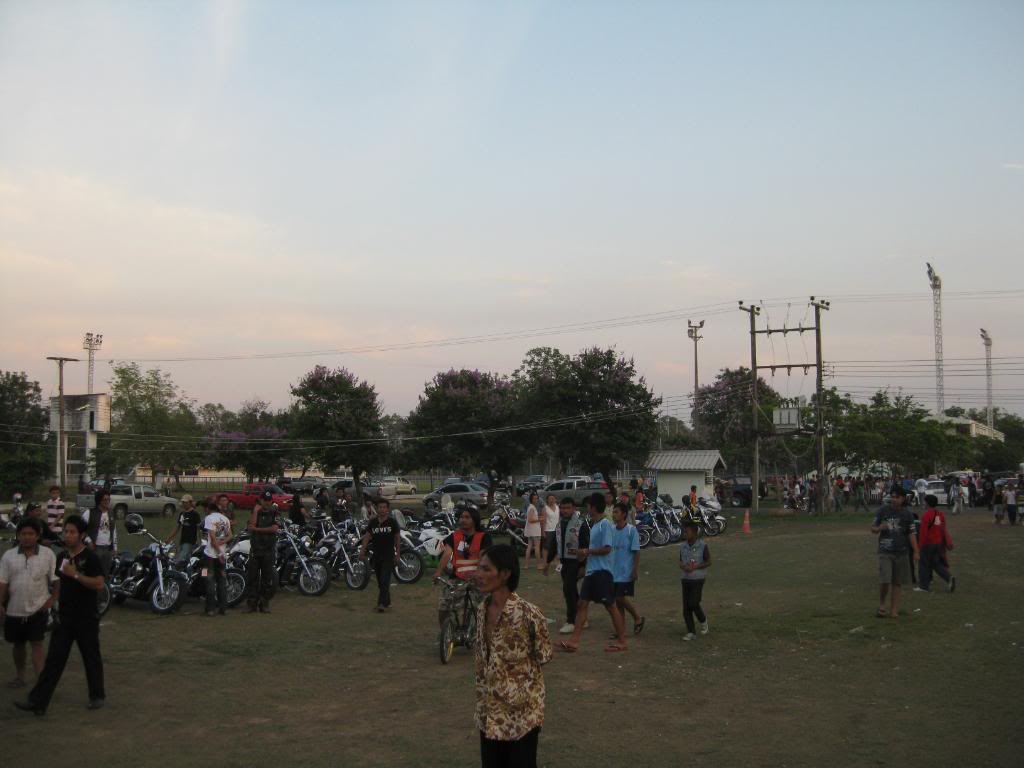 GIRLS GIRLS,, there is always girls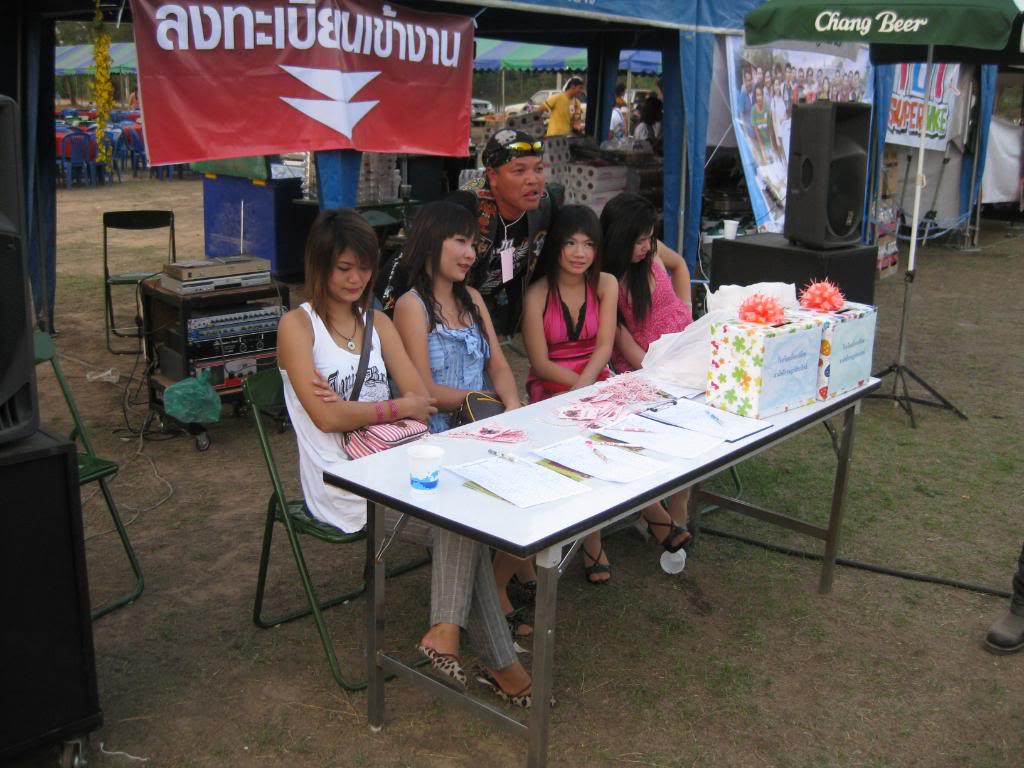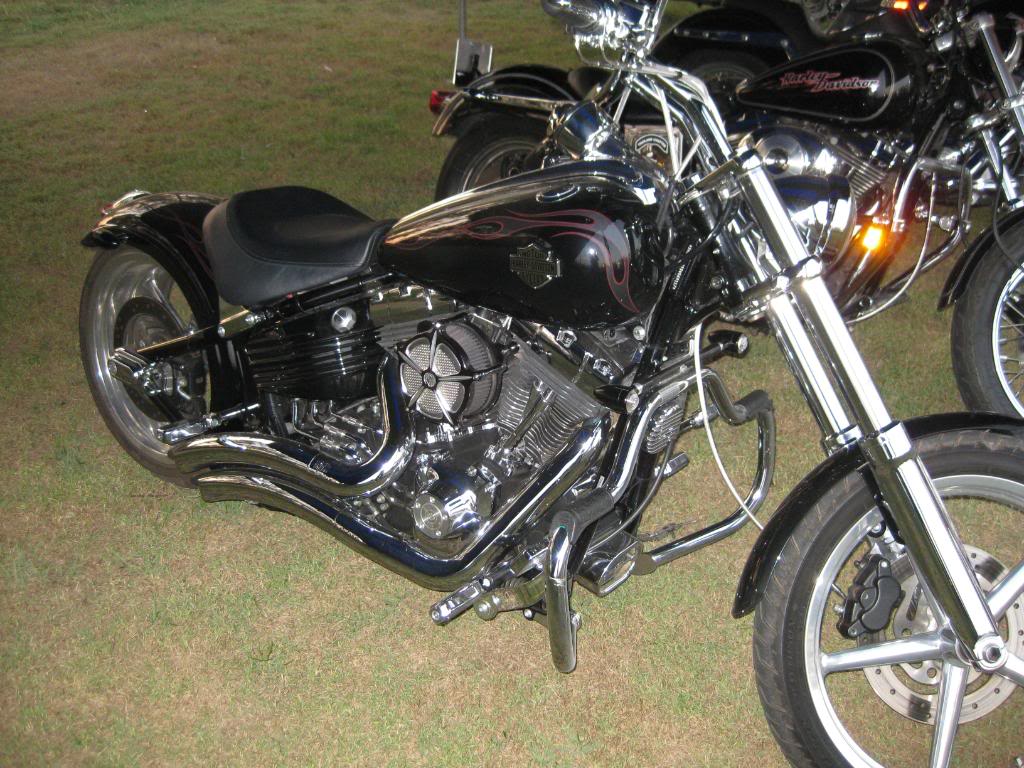 Then it's time to start the "Tower" time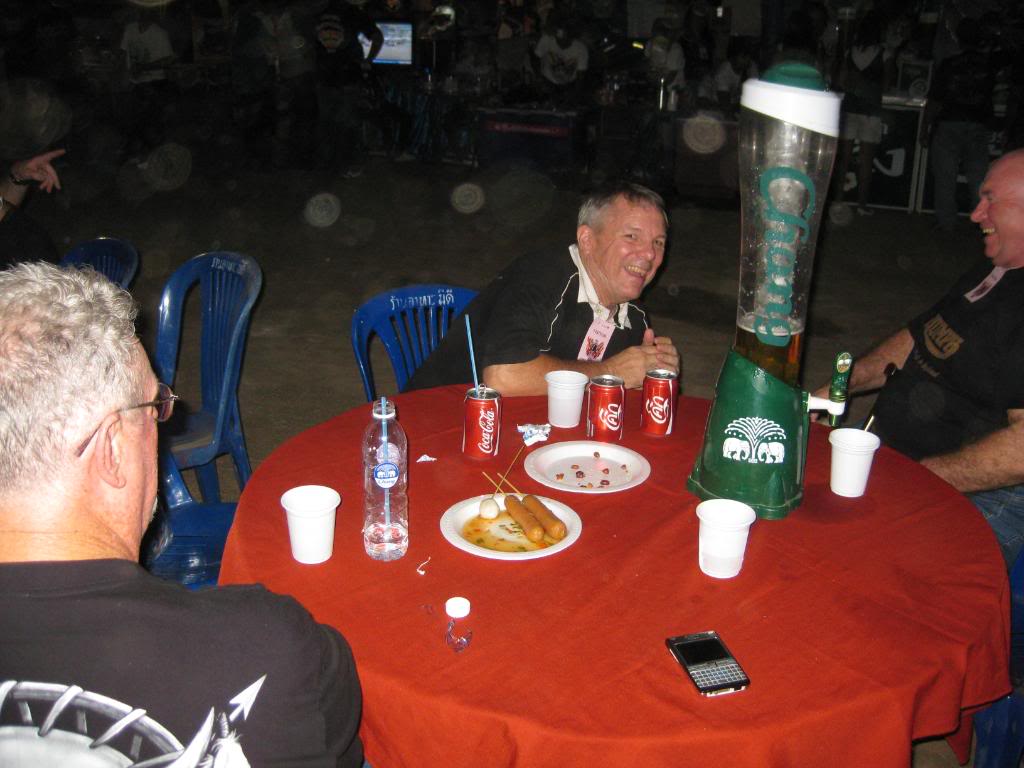 Let me introduce to you From Udont Thani, LUCKYS hand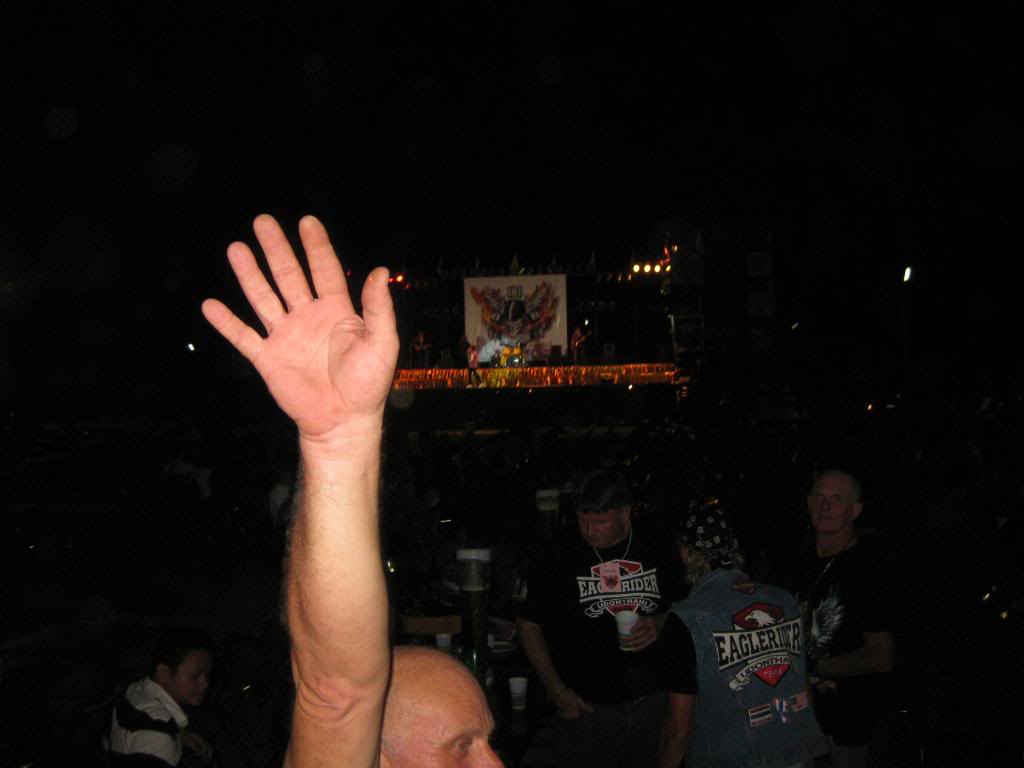 he was passing by and saw me taking over view picture,, what all the good friends do is,, they try to get in to pic, so did lucky,, he had a good lauch when i show it to him,, nice to meet you again Lucky and rest of the Eagle Riders.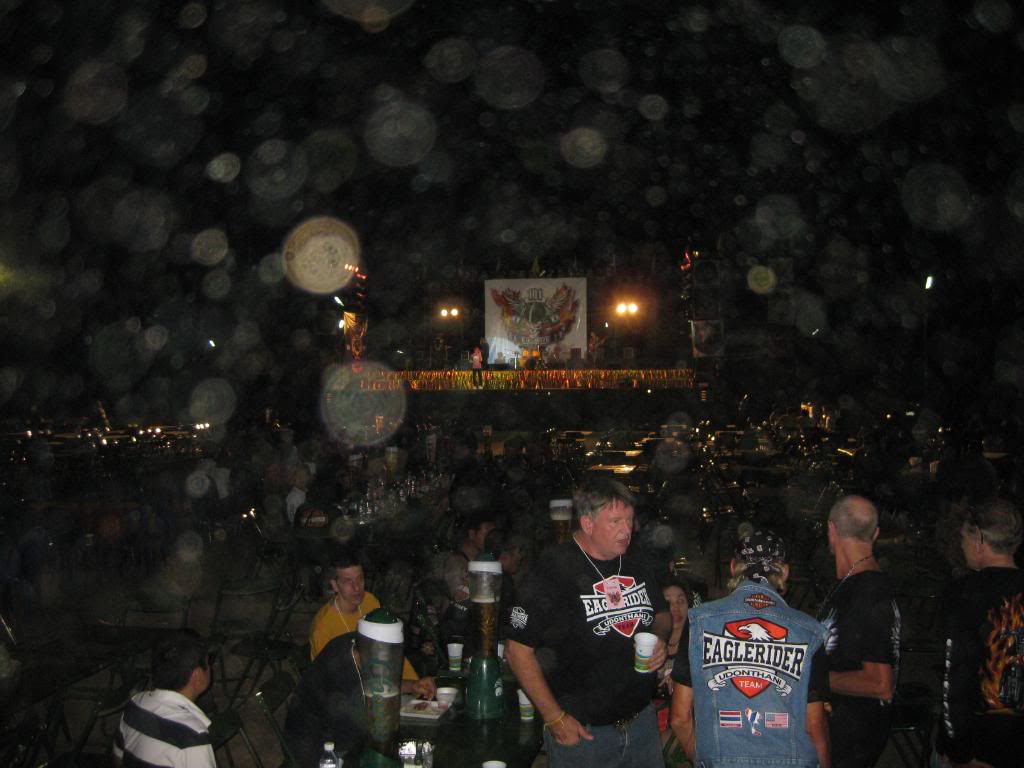 Large ammount of bikes
Some nice really old classic bikes as well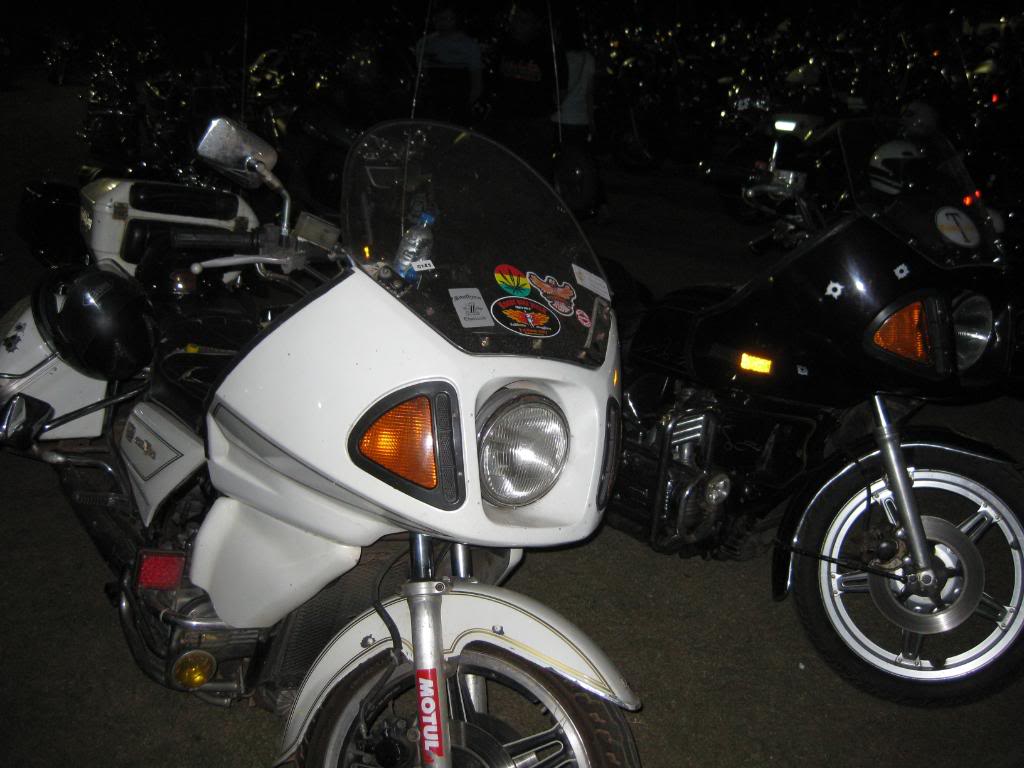 Few Habus as well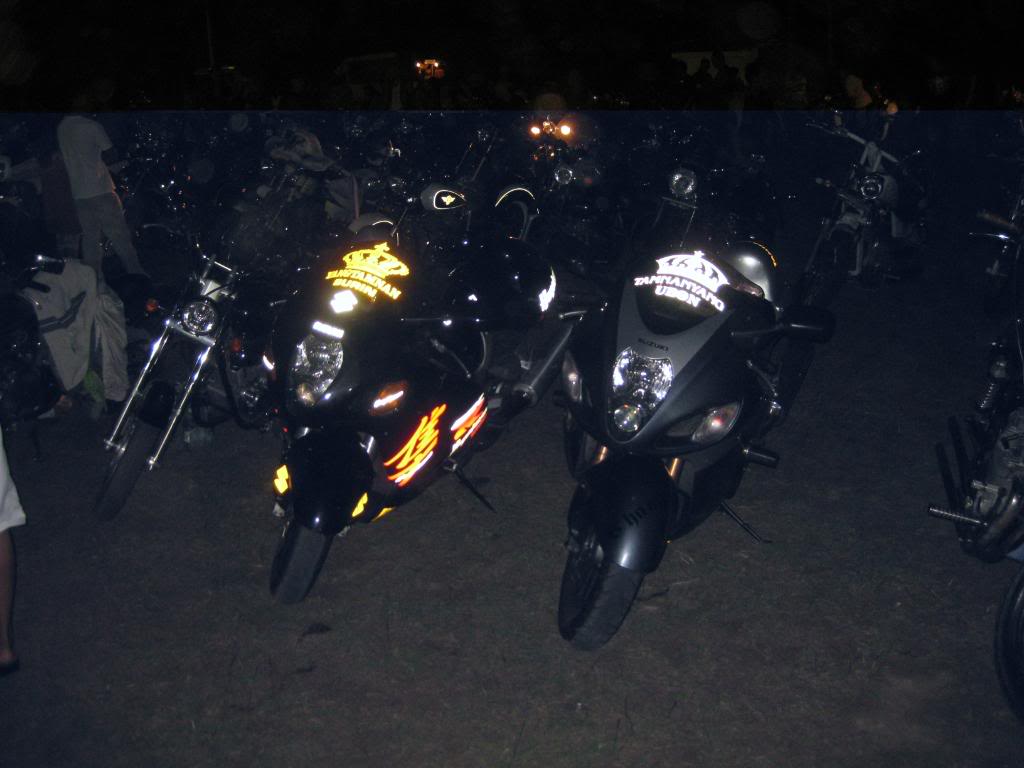 Then as always, i tour around with these very funny smaller bikers,, and HEY FRANZ....i found your bike,, but where wore you?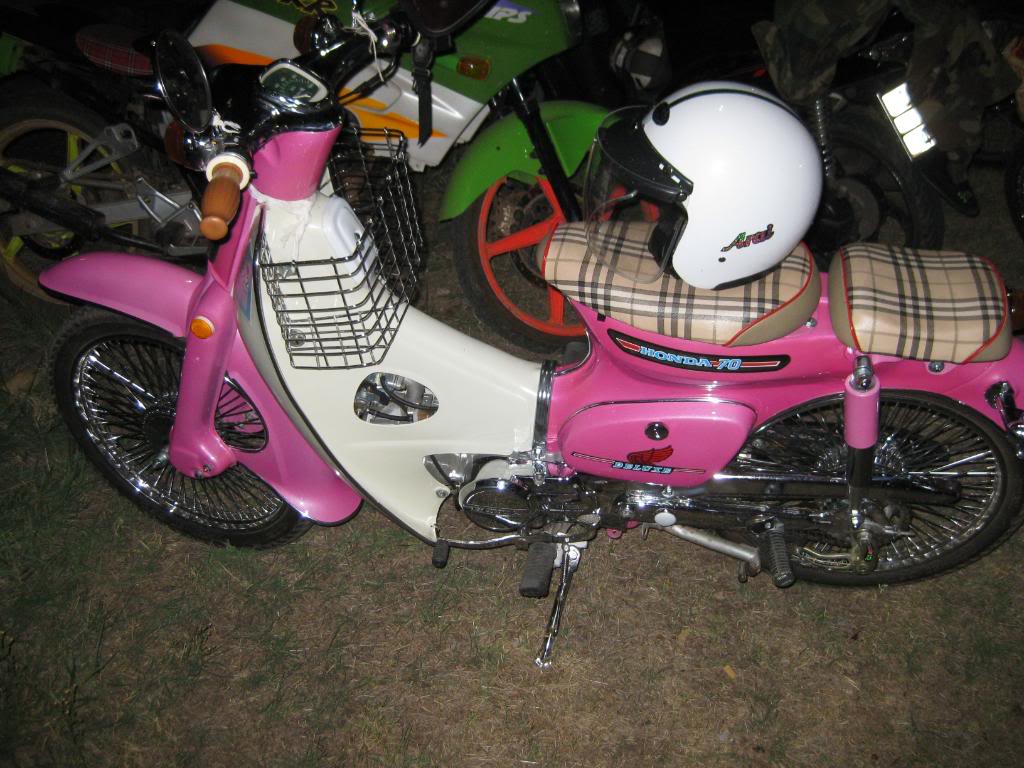 Look the front basket 555555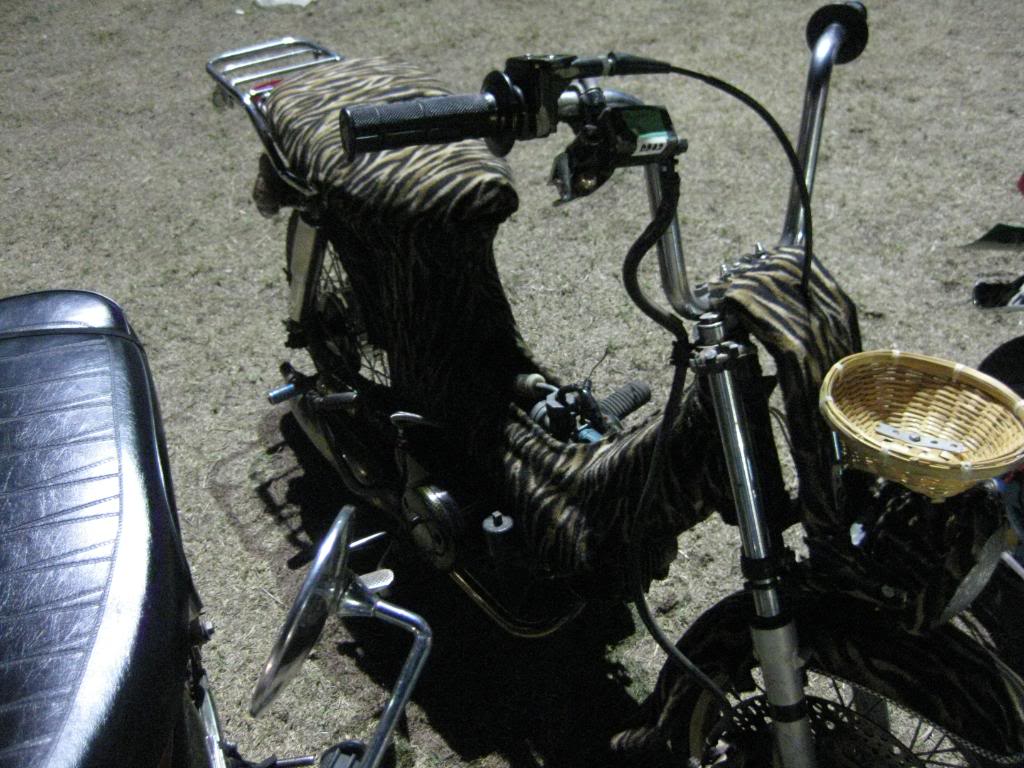 All covered by same fabric,,,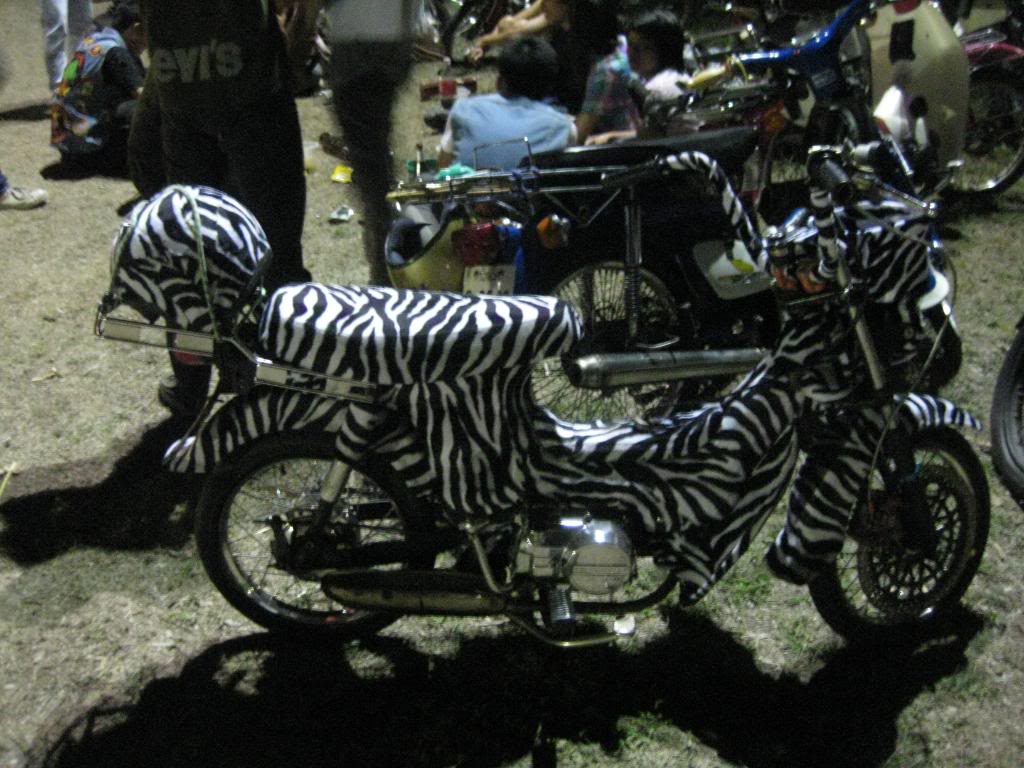 Even with out Head light,, no problemos.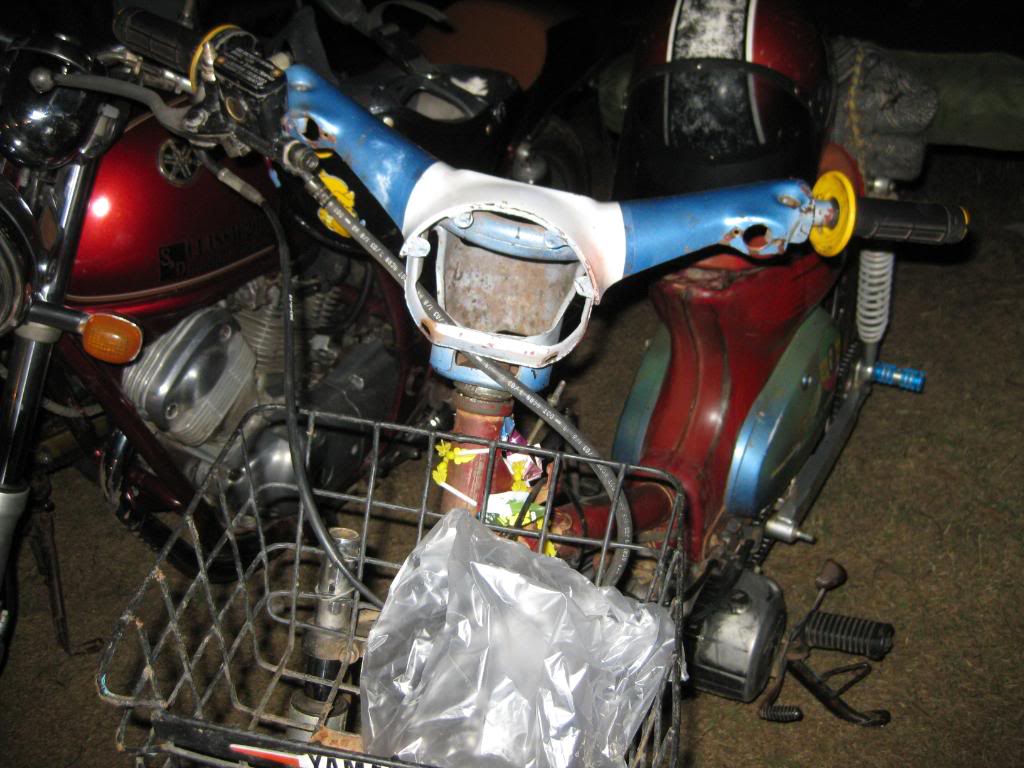 Bikes,bikes and more bikes,, i would say around 300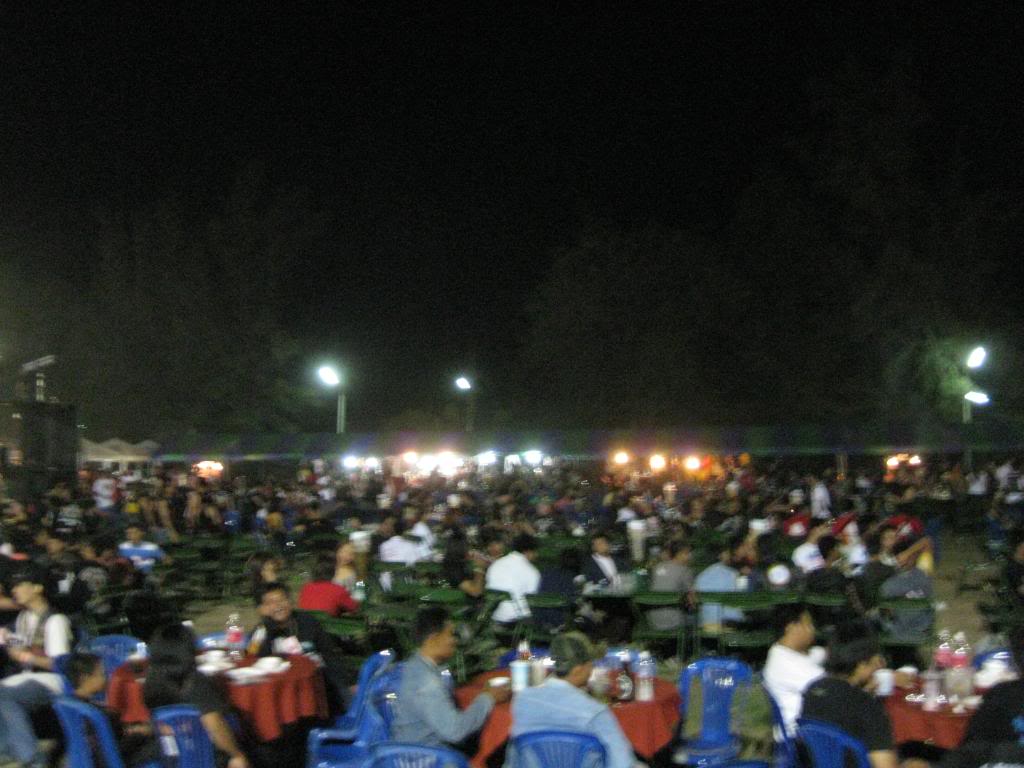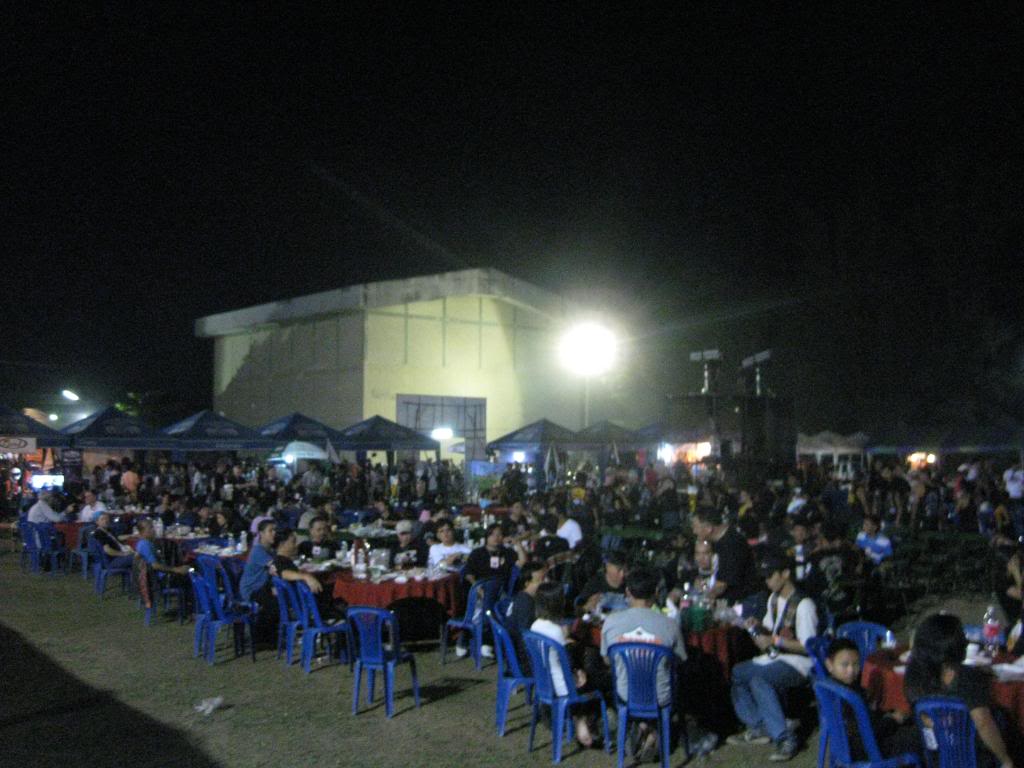 And large amount of party people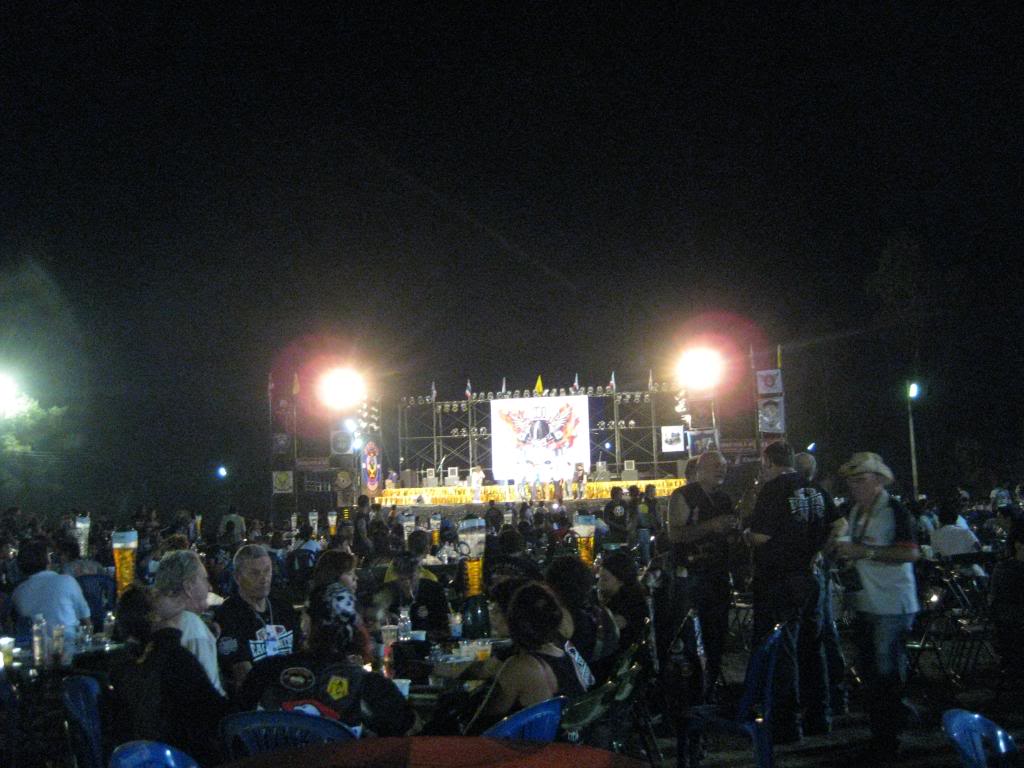 And then 2 Clips
All the bikes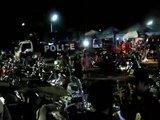 THEN
Addition for this bike week was large ammount of modifyed cars and Sound systems,, well and very loudly displyed,, and look the one particular picture,, im sure they sell guite good...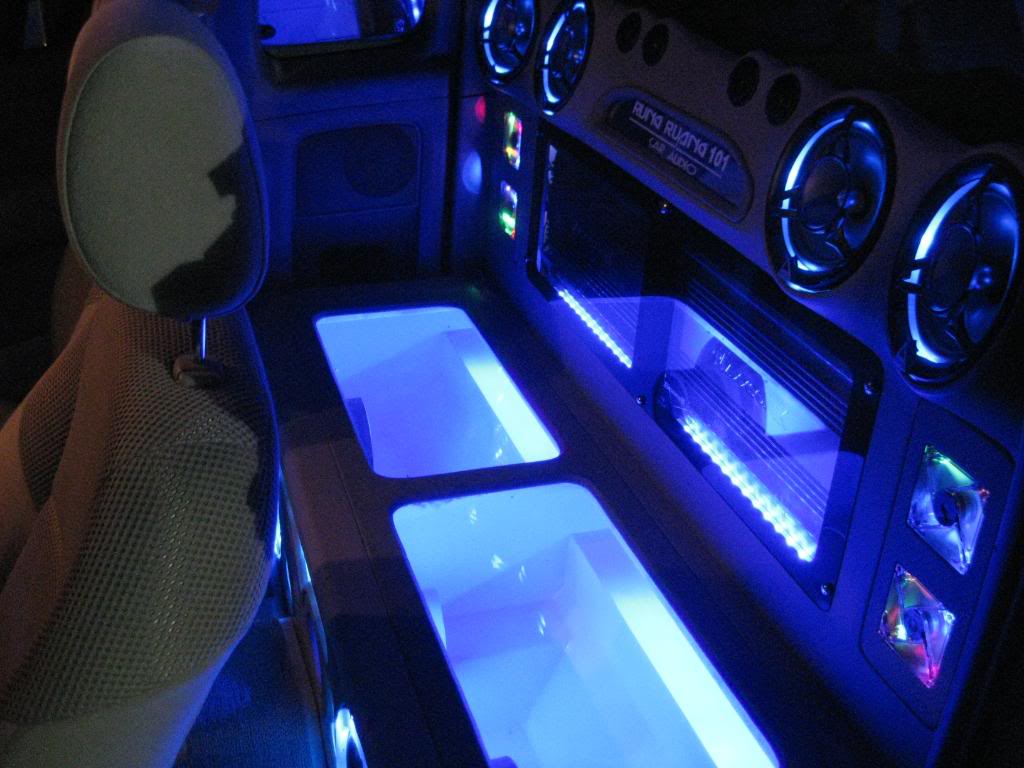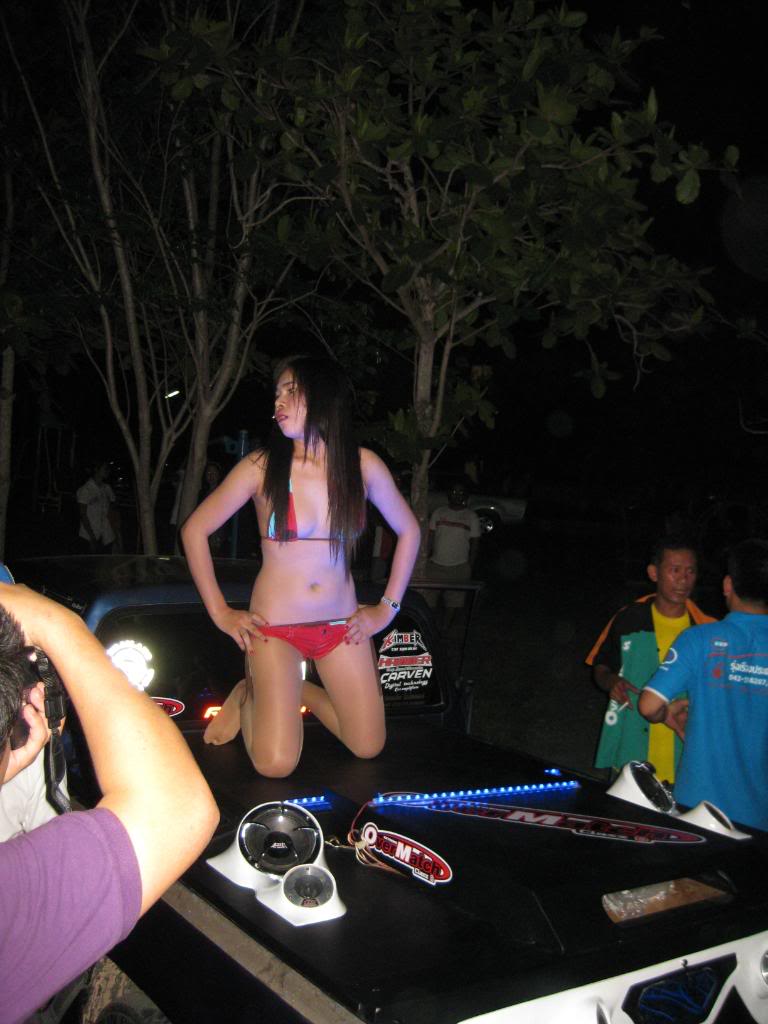 AND
Video from they display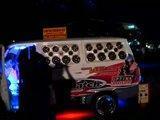 Over all rated very good and hope to see them continue next year