Invited by Yamaha to meet up with R and L at the Rider Club in Rachadapisek road last Saturday 6th.
I will let the pictures tell the story.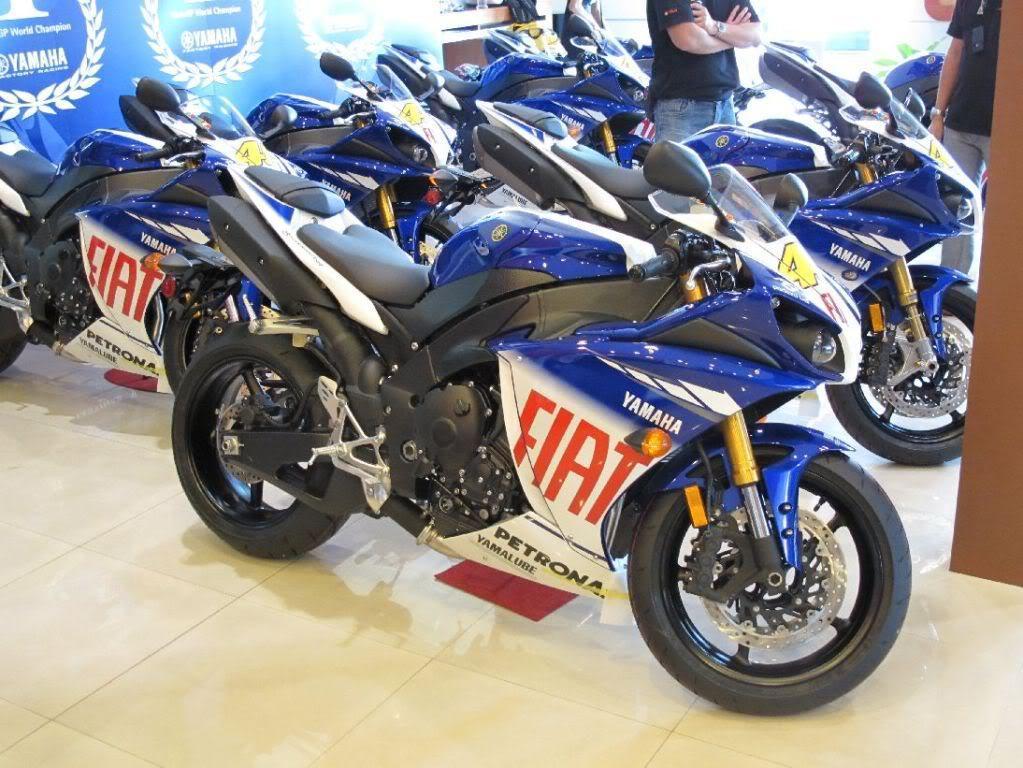 Yamaha had brought in 8 machines limited edition in Rossi Livery, price just over 1 million baht. 2 sold already.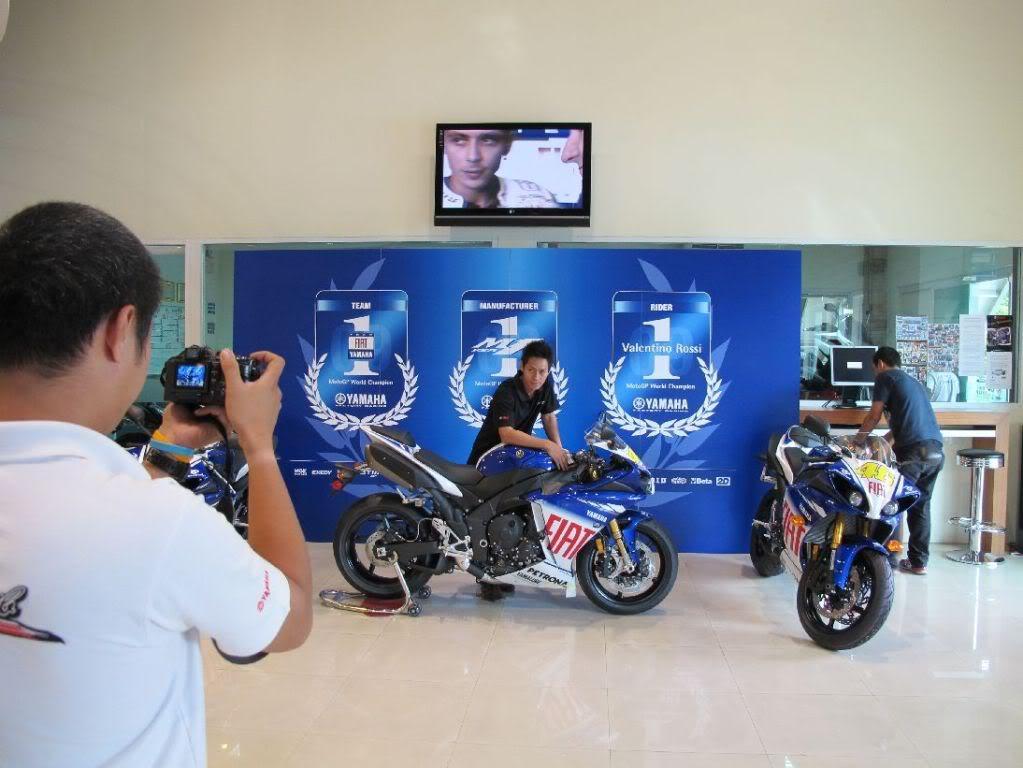 Yamaha's theme exploiting the No 1 status in Moto GP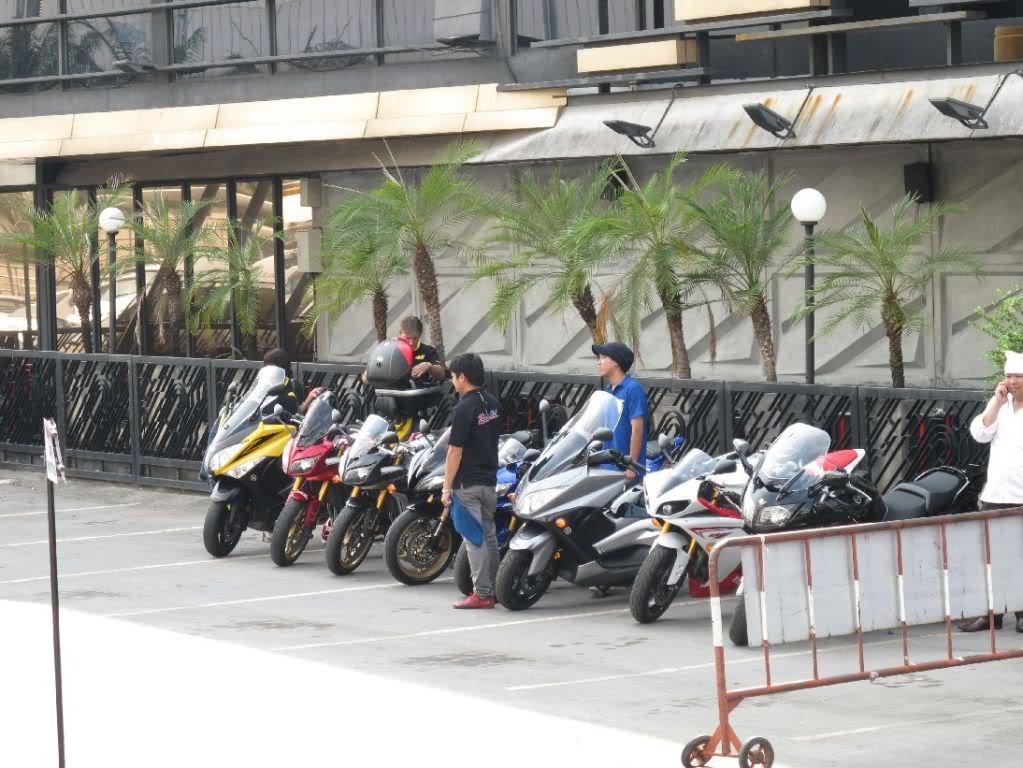 Parking for the small number of people who came by bike. Not a fun ride from KK to inner BKK, so thanks for the car lift from friend Khun Bad.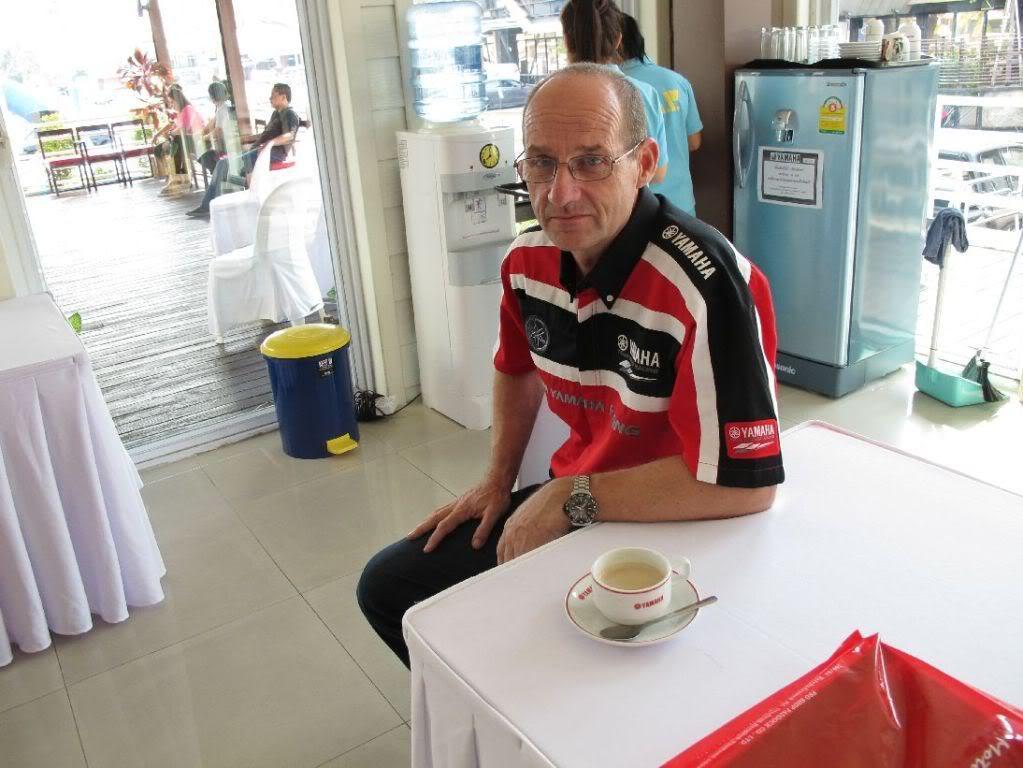 I decided to sport the Yamaha Racing livery to show my support.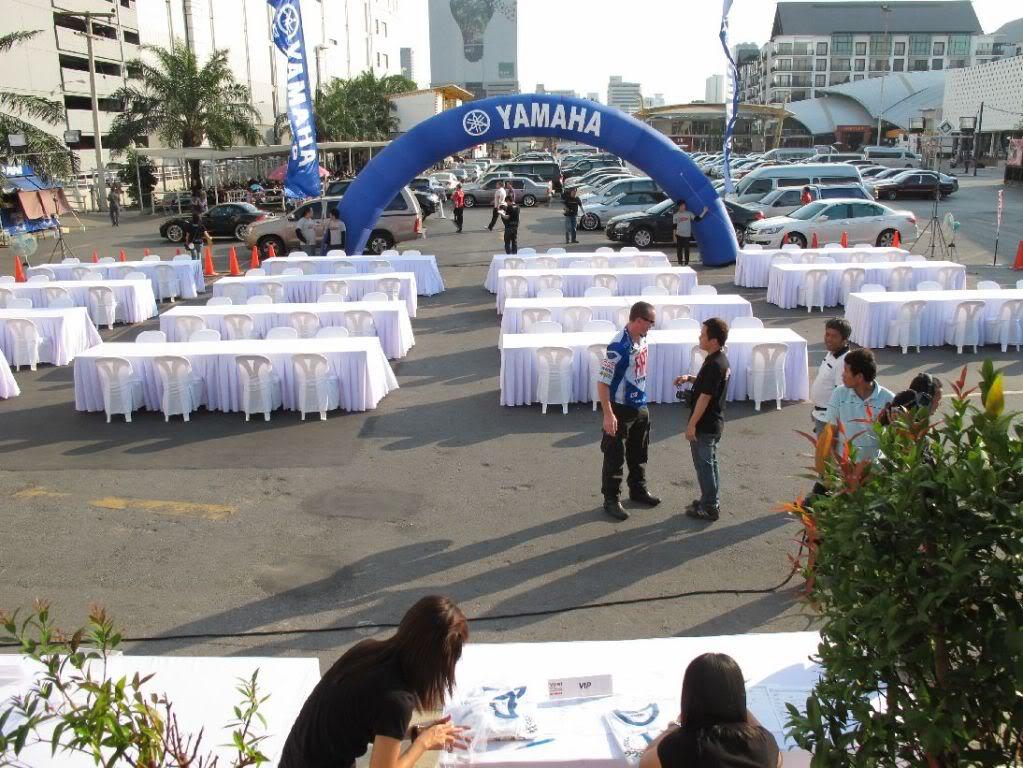 Trent of SS Riders arrives on his FZ6 and immediately tries to blag a media pass.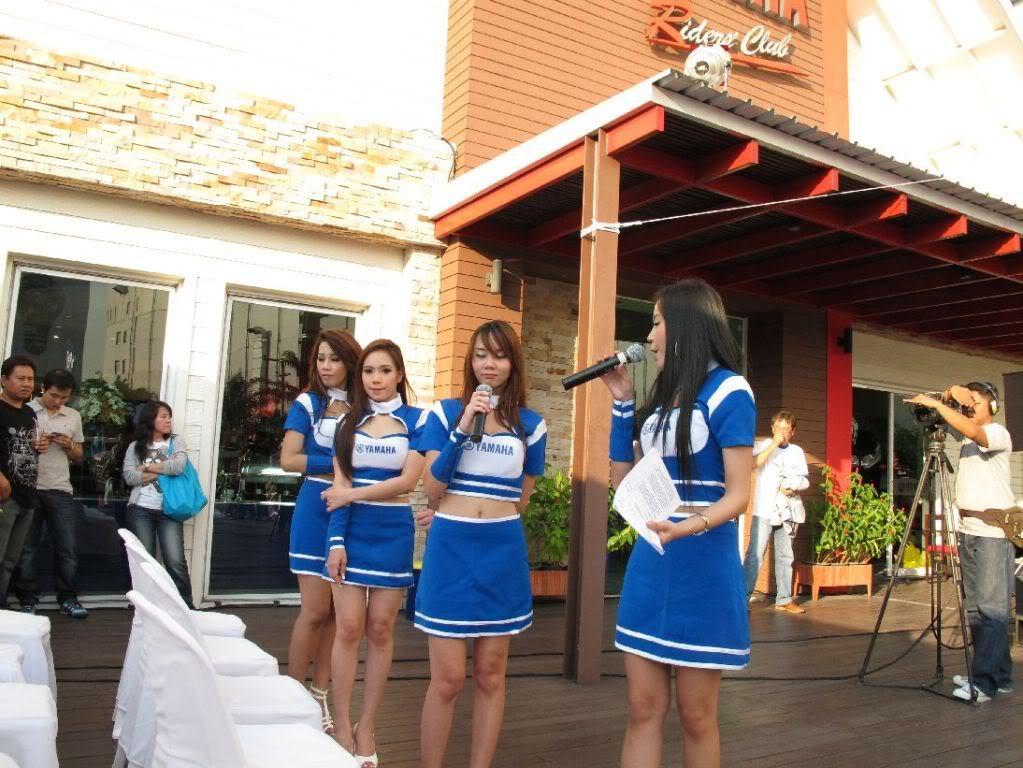 Closely followed by the Yamaha lovelies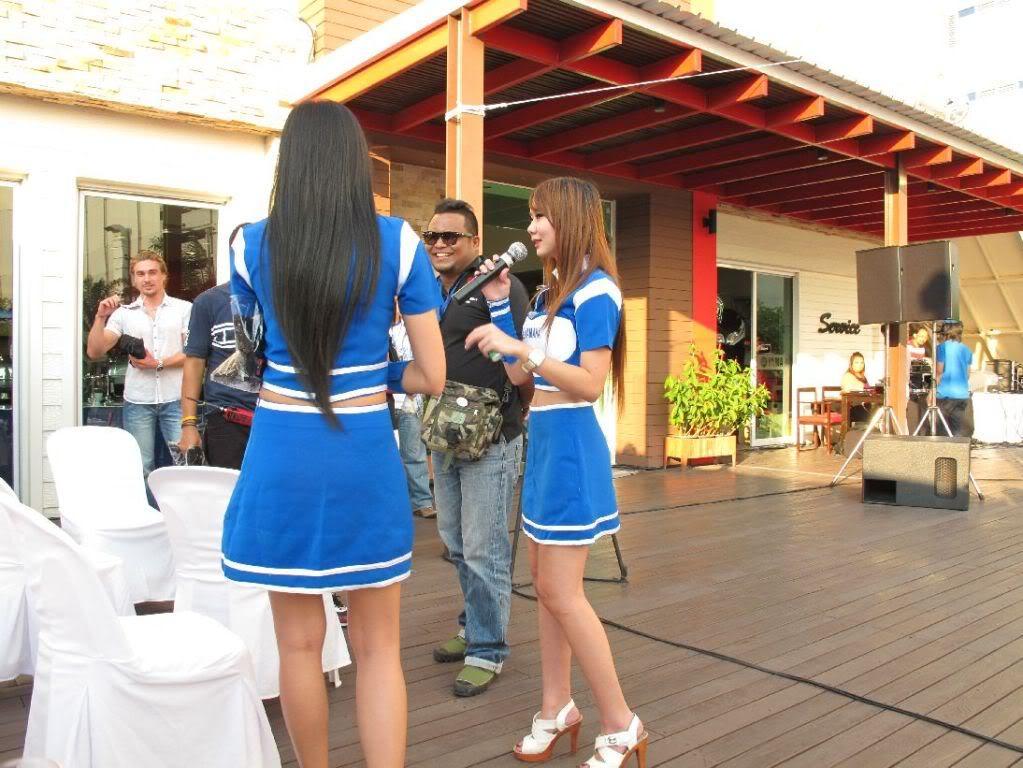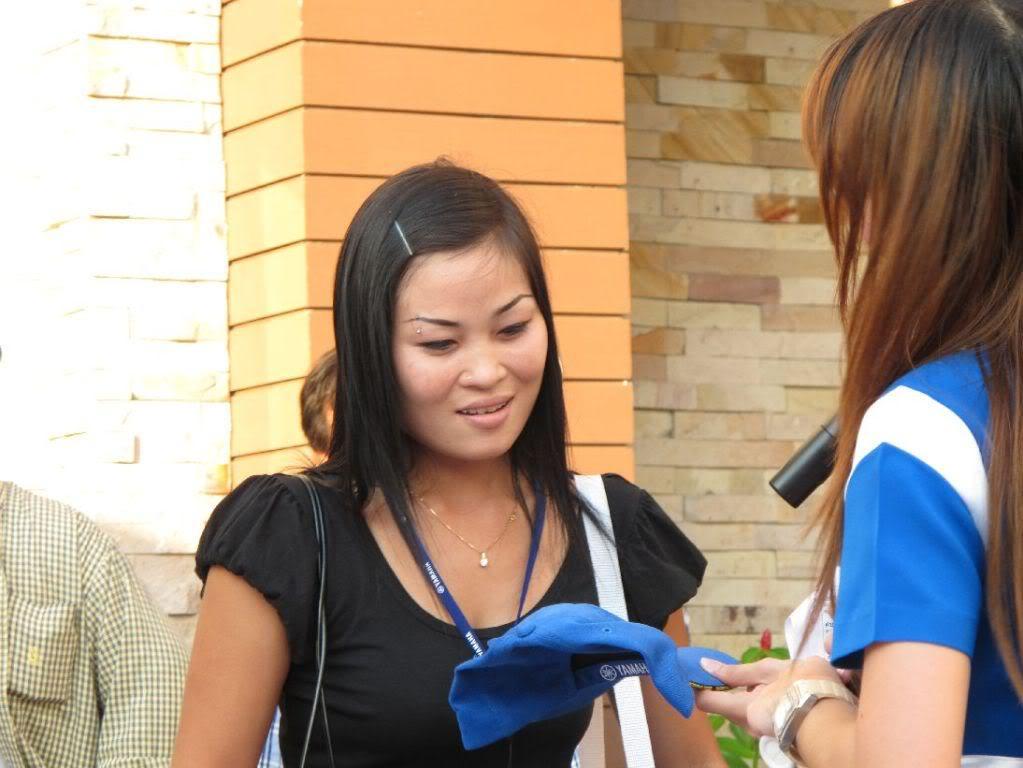 This lady won a hat by saying how many championships Rossi had won.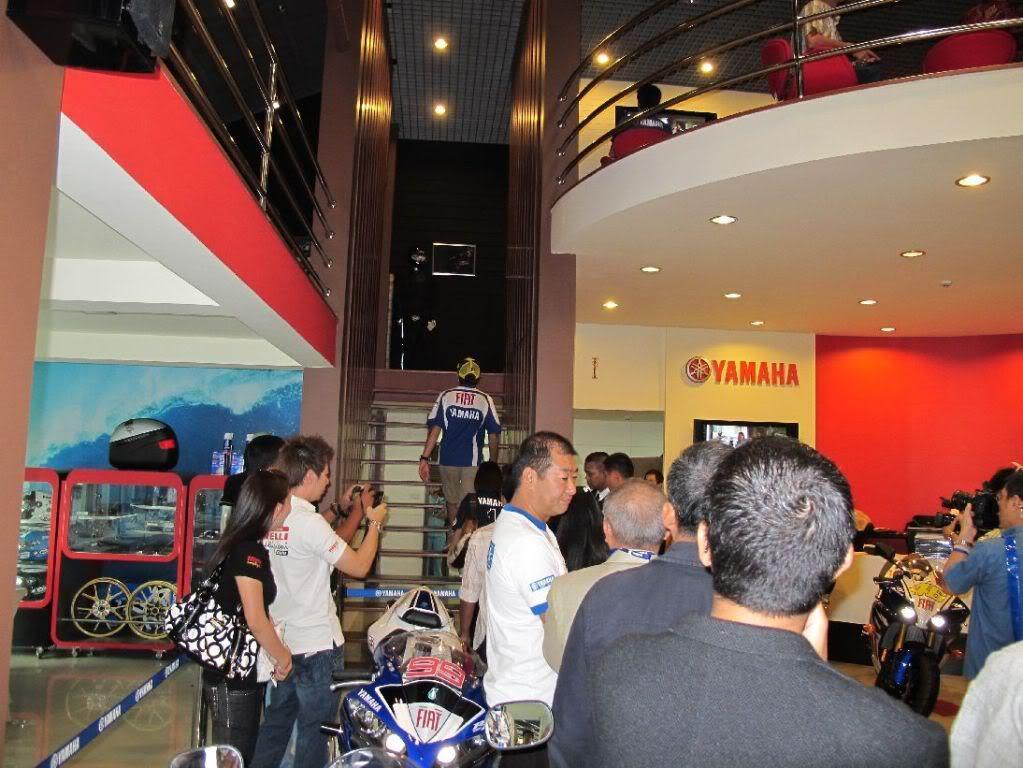 The lads arrive, sneak in the back entrance, just caught Rossi going up the stairs for a press conference.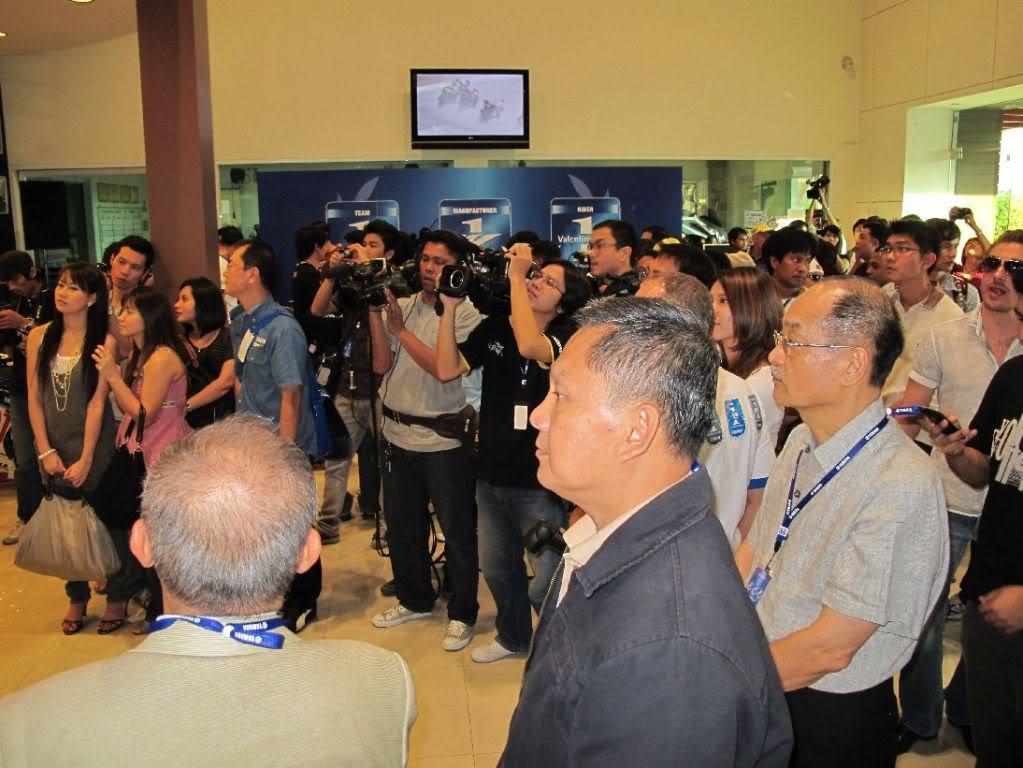 Those, including Trent, with no media pass, wait downstairs for 30 or so minutes.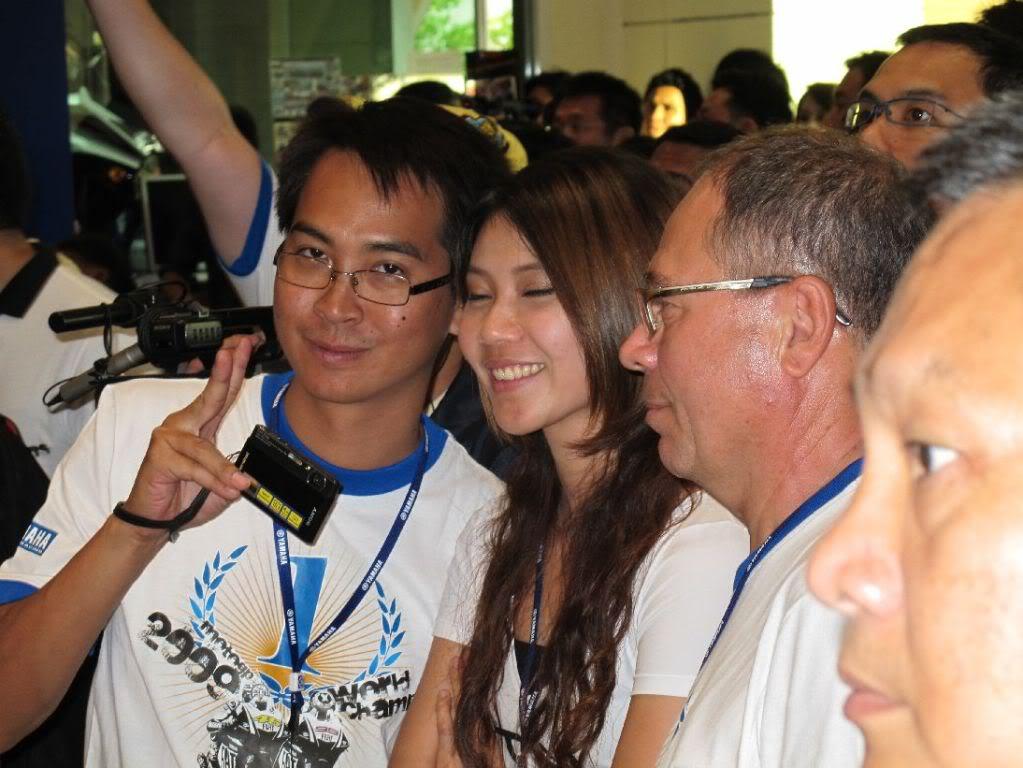 Including Khun Tam from Yamaha Chiang Mai, who drove down with his lovely wife, and Baz from Lampang, who has just invested in a new R1, and Khun Tam's replacement (see later)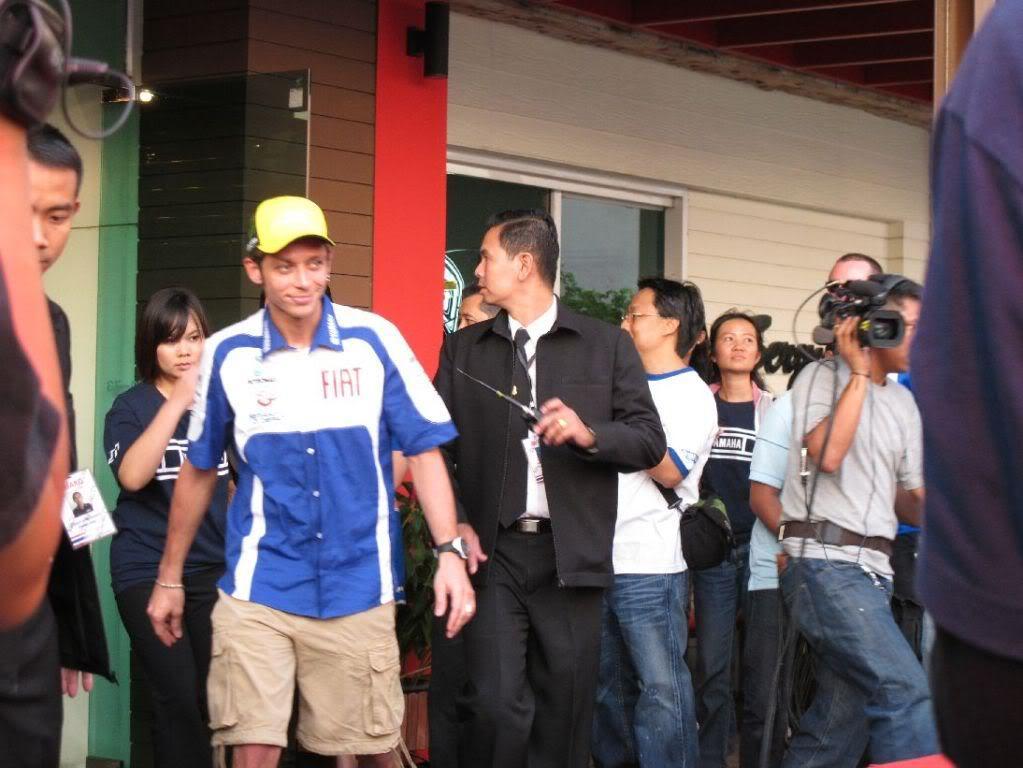 No real point in waiting with camera focussed inside, as we are all ushered outside as they finish the conference and come out.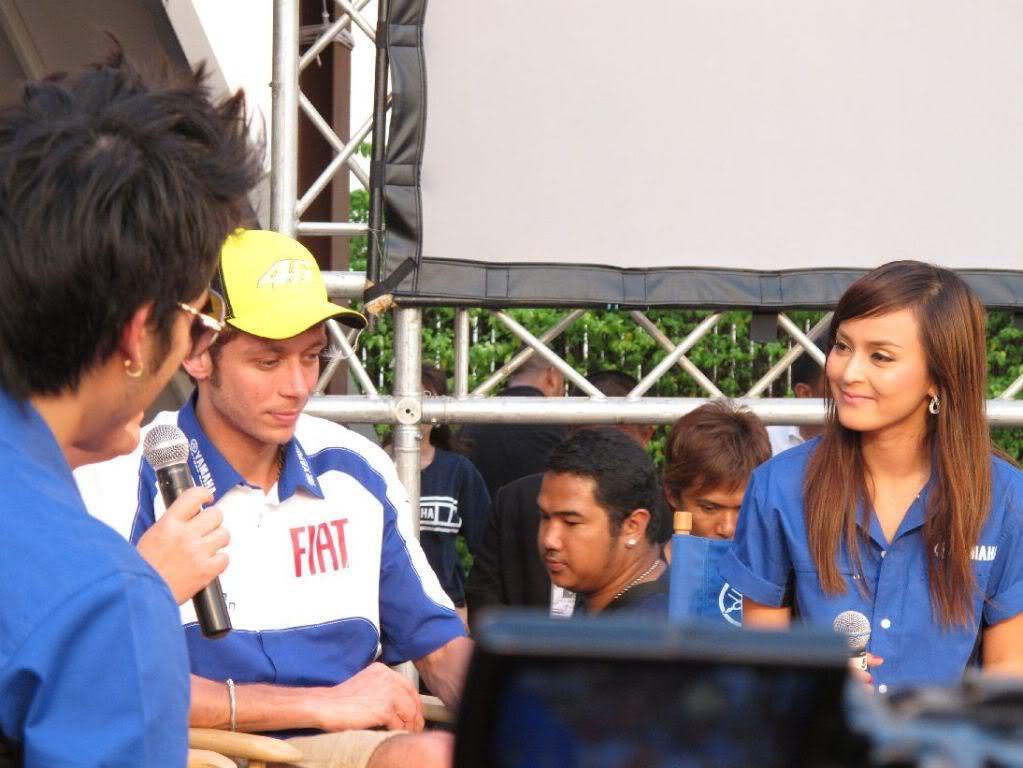 Rossi and Lorenzo are interviewed in English, by the lovely Nana and some other guy from Yamaha.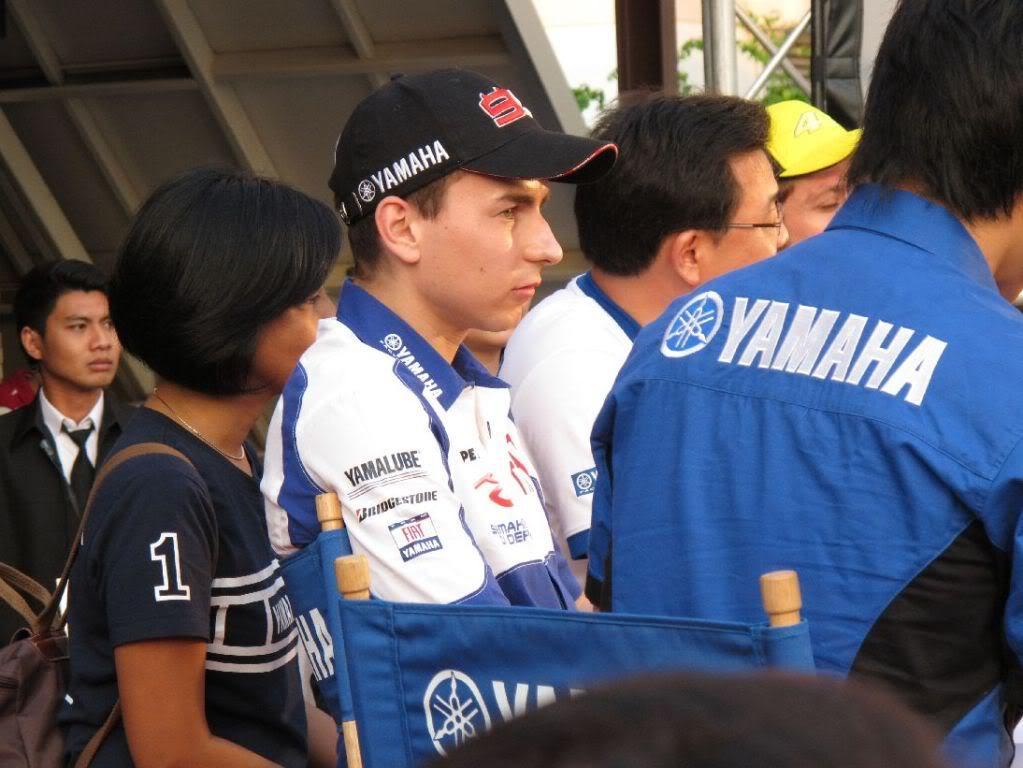 A lighthearted interview, but some tension between the two racers, with it appearing that Yamaha were betting on Lorenzo as their future rising star,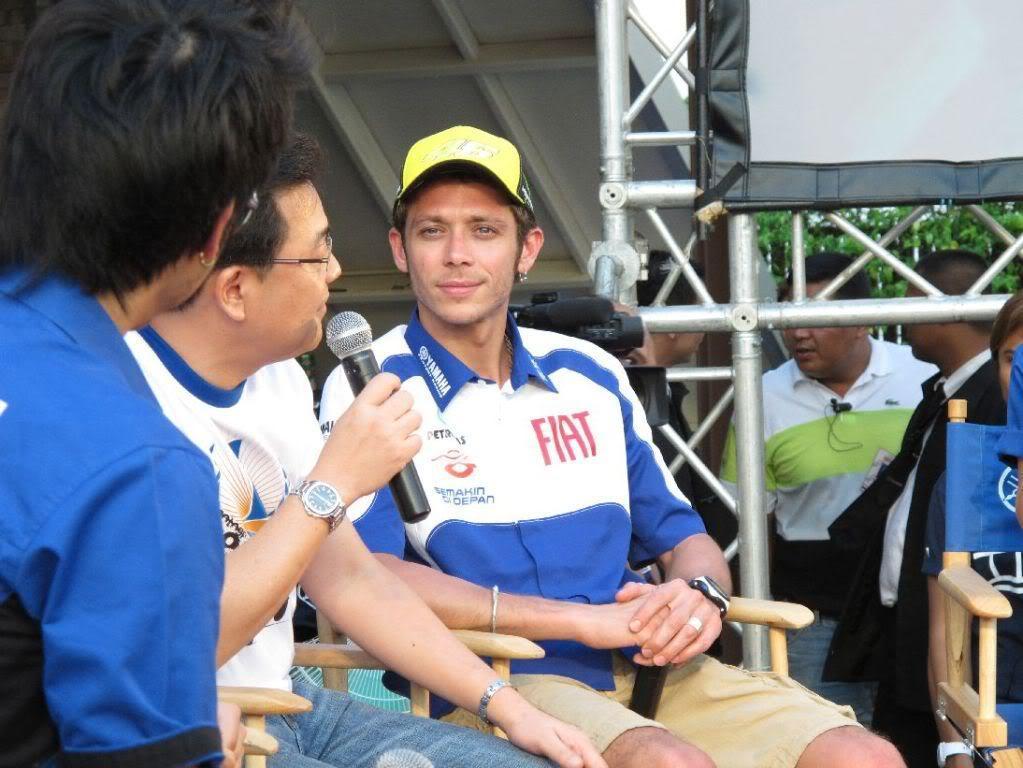 These pics speak for themselves.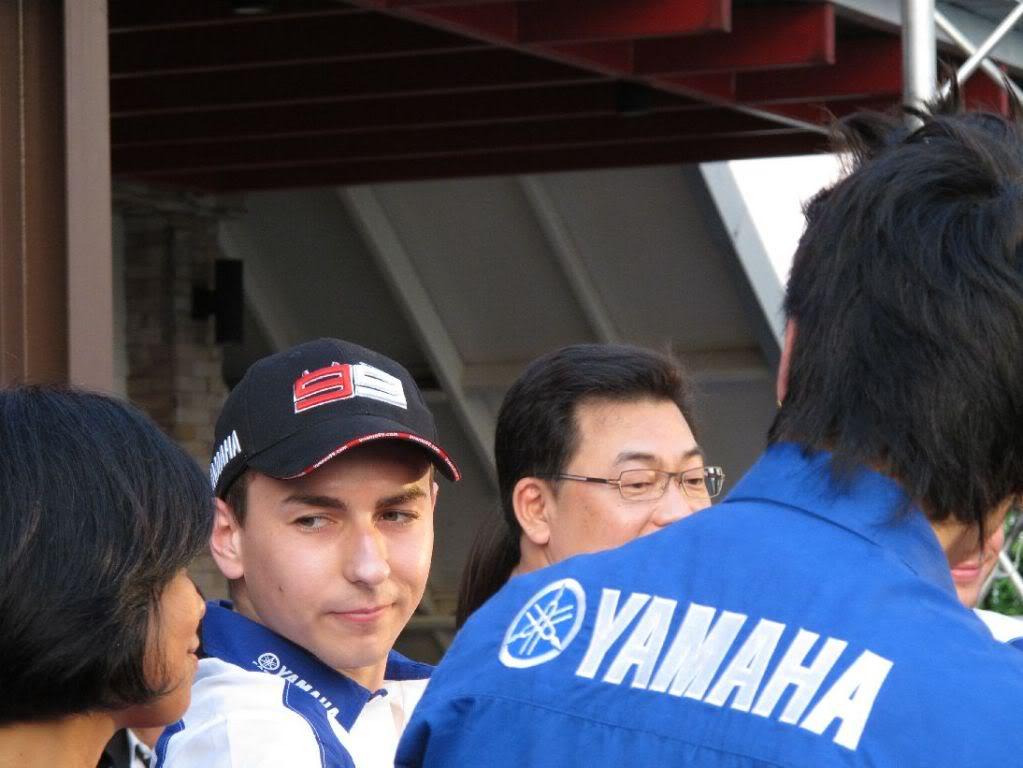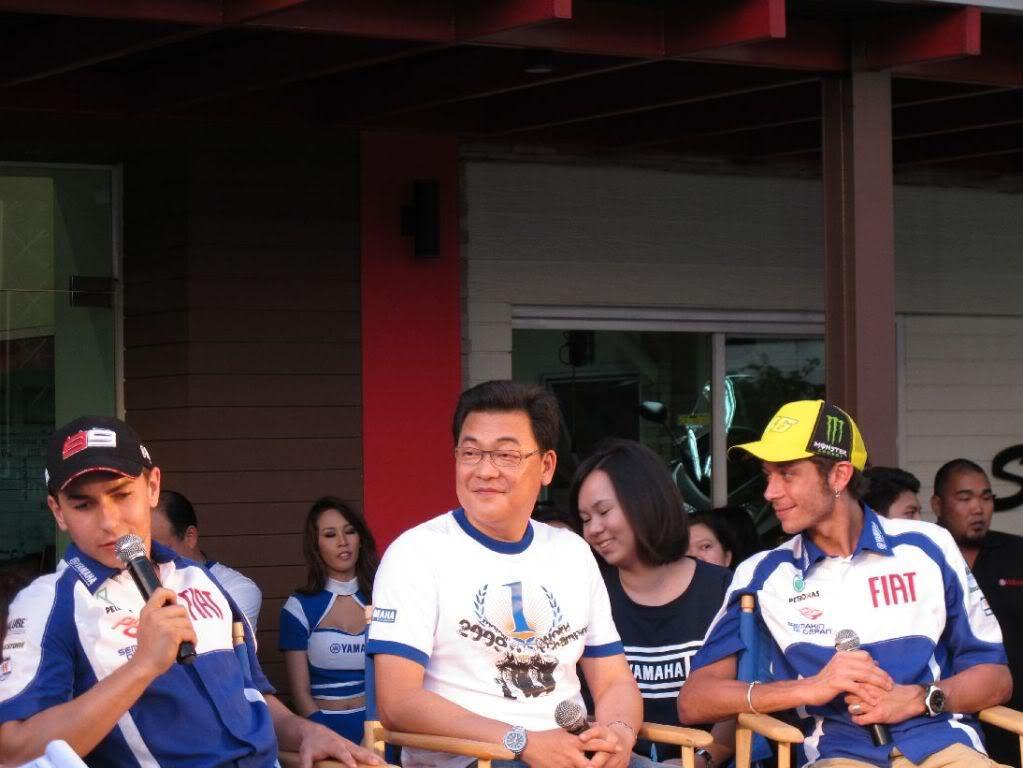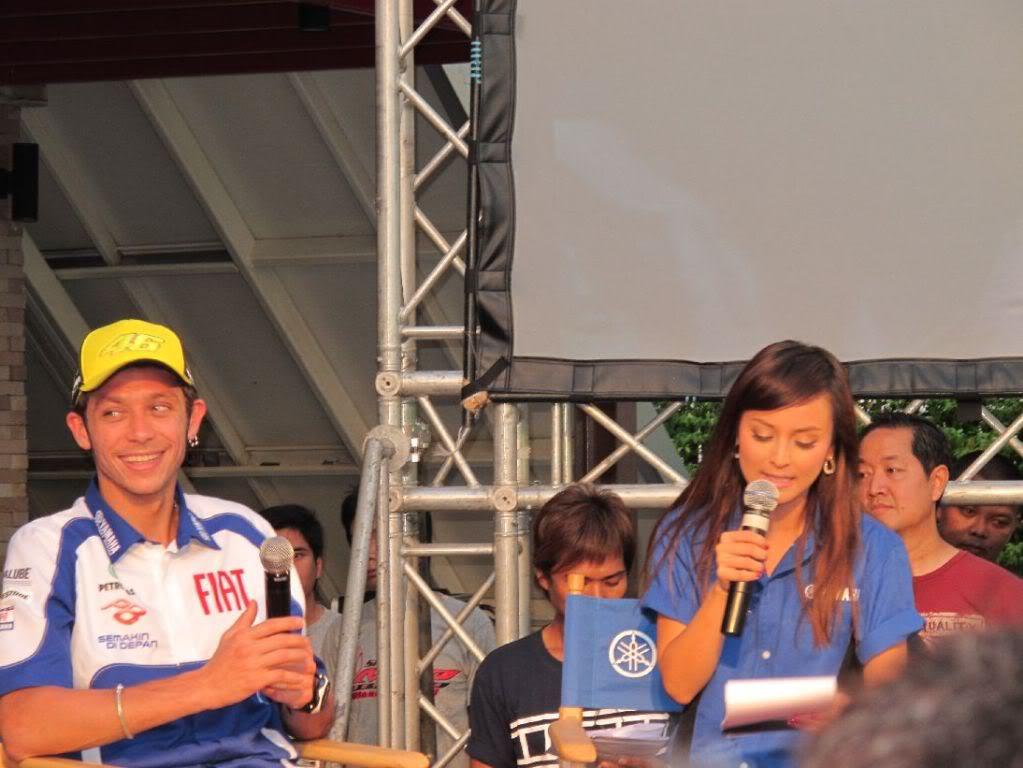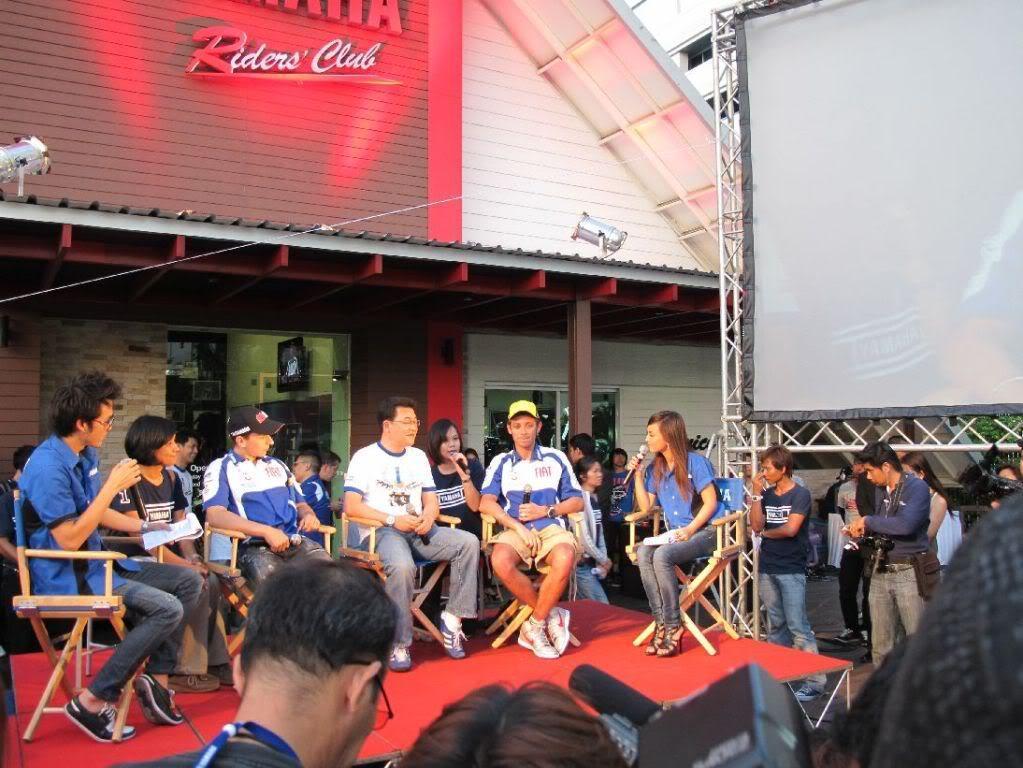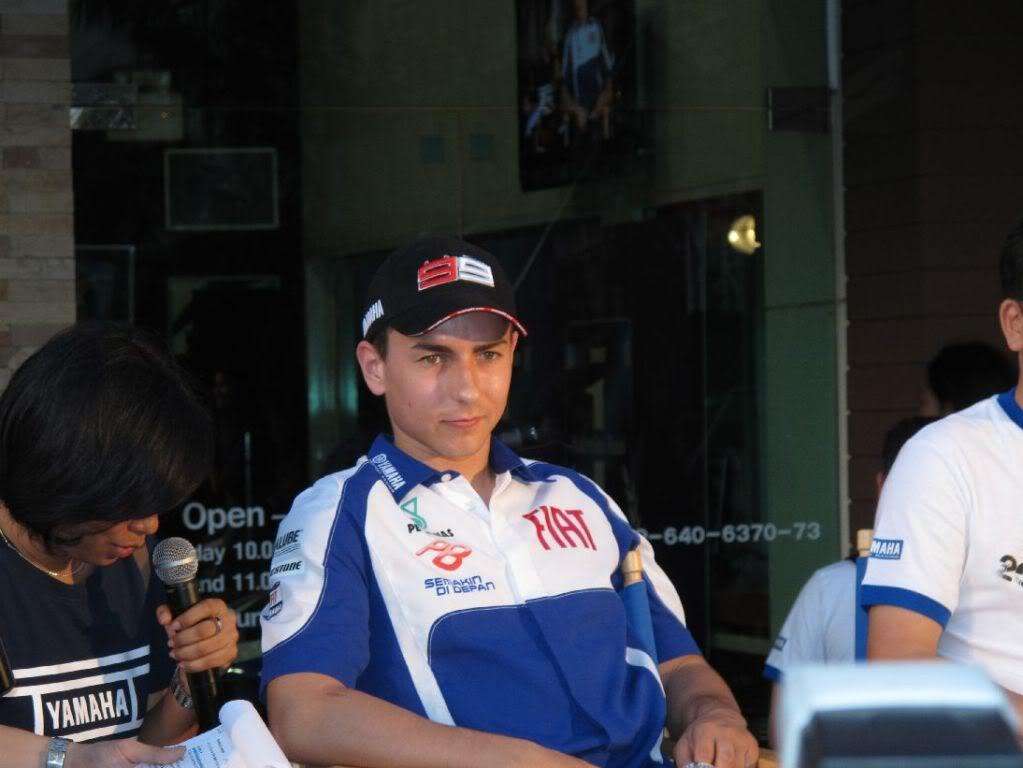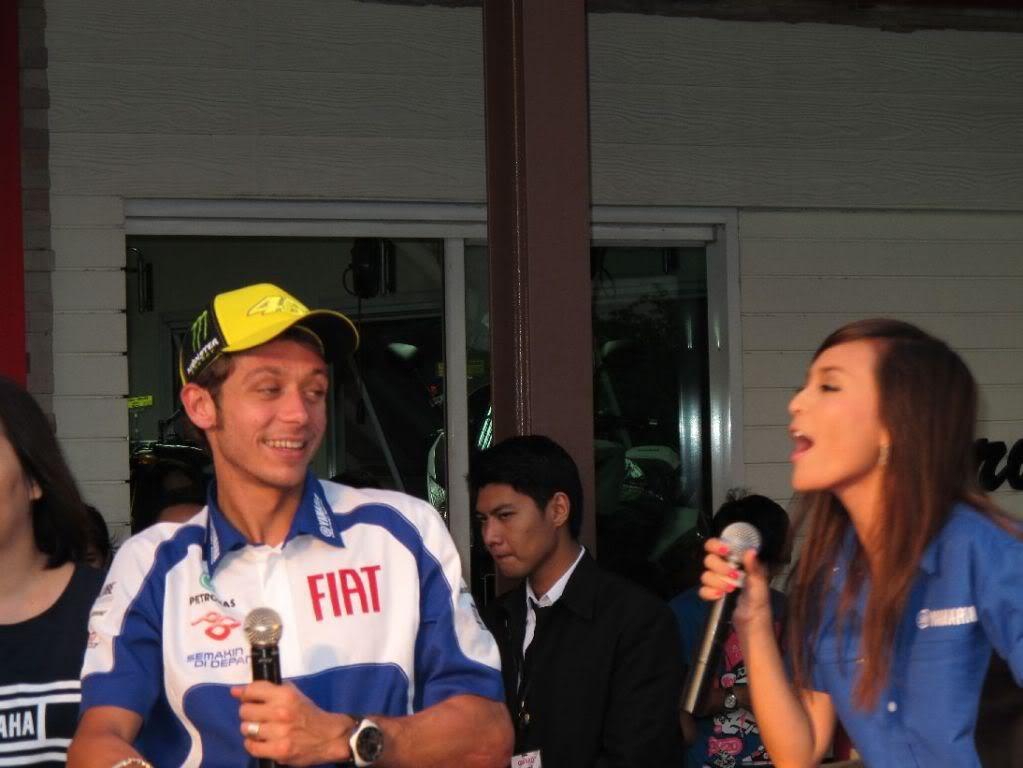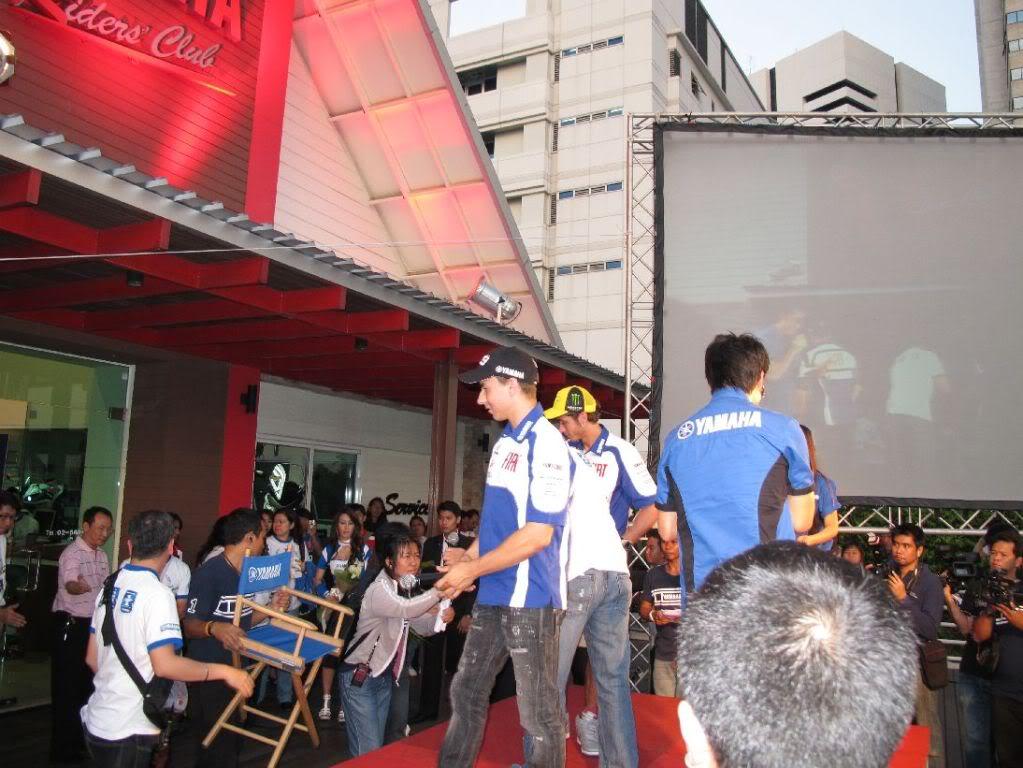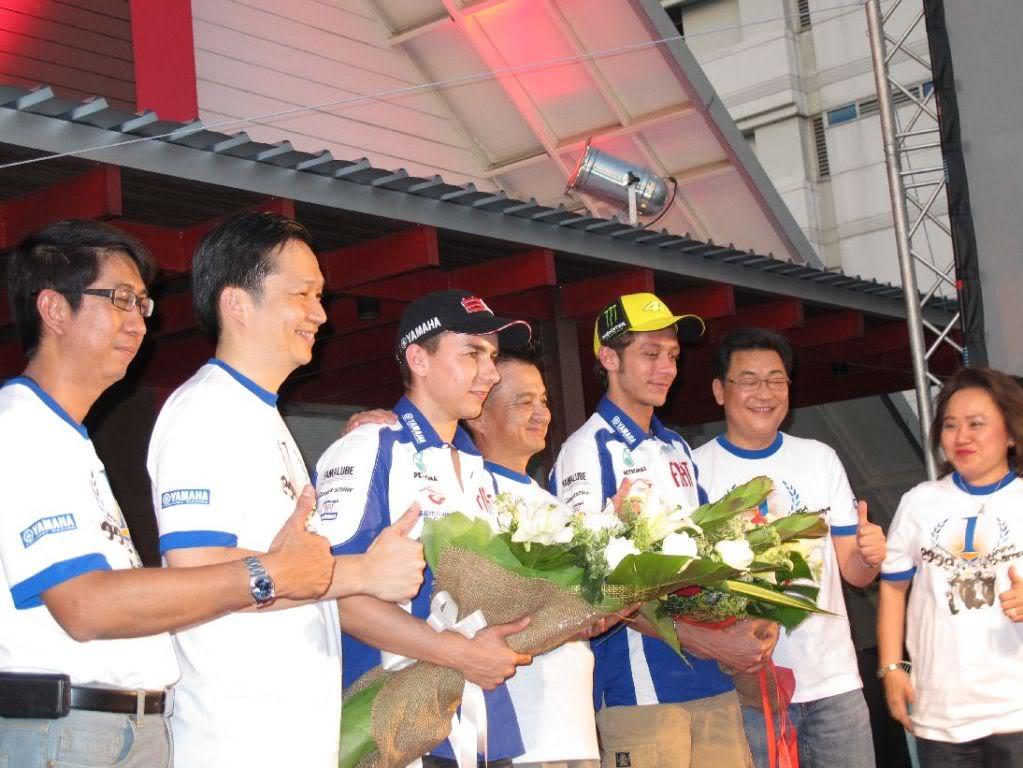 Time for the flowers, exactly what bike racers need to take back home with them?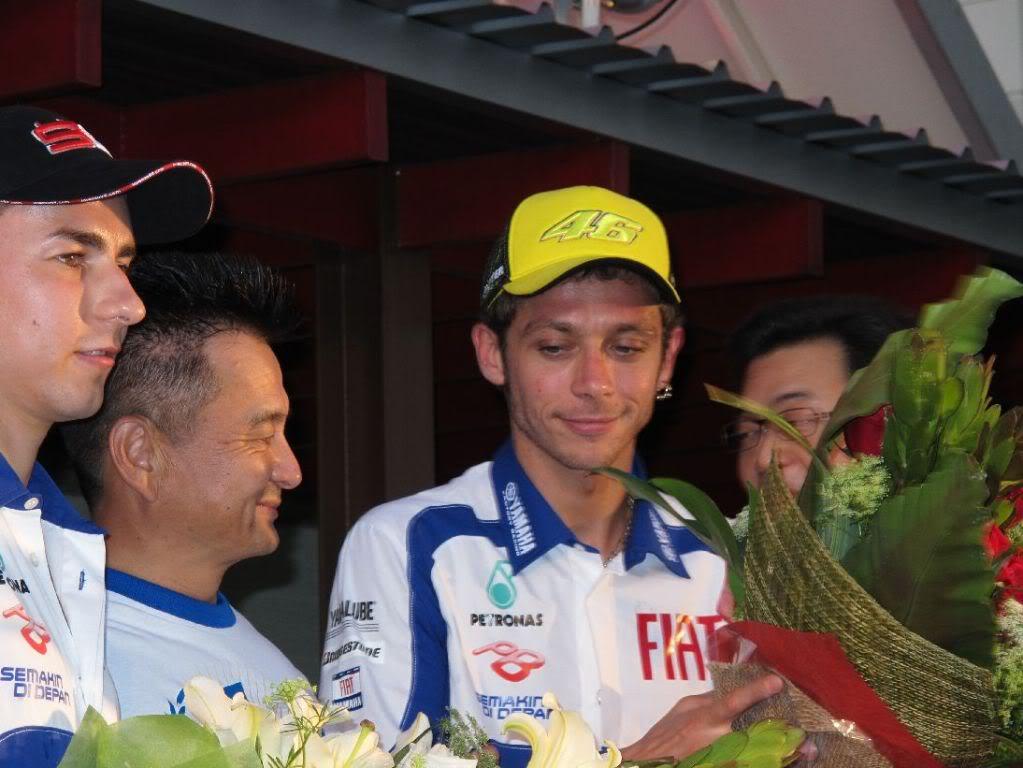 Also time for attempted handshakes, discouraged by the beefy minders, but OK for autographs.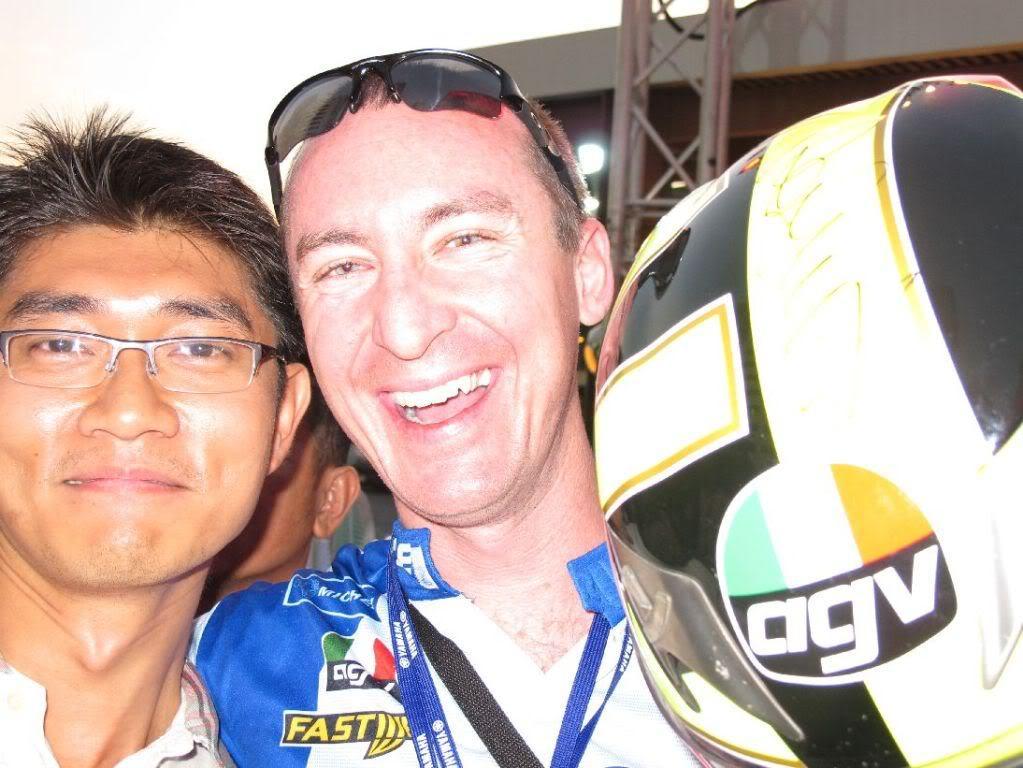 Trent happy with Rossi signature on his Morganok, Khun Bad inspecting.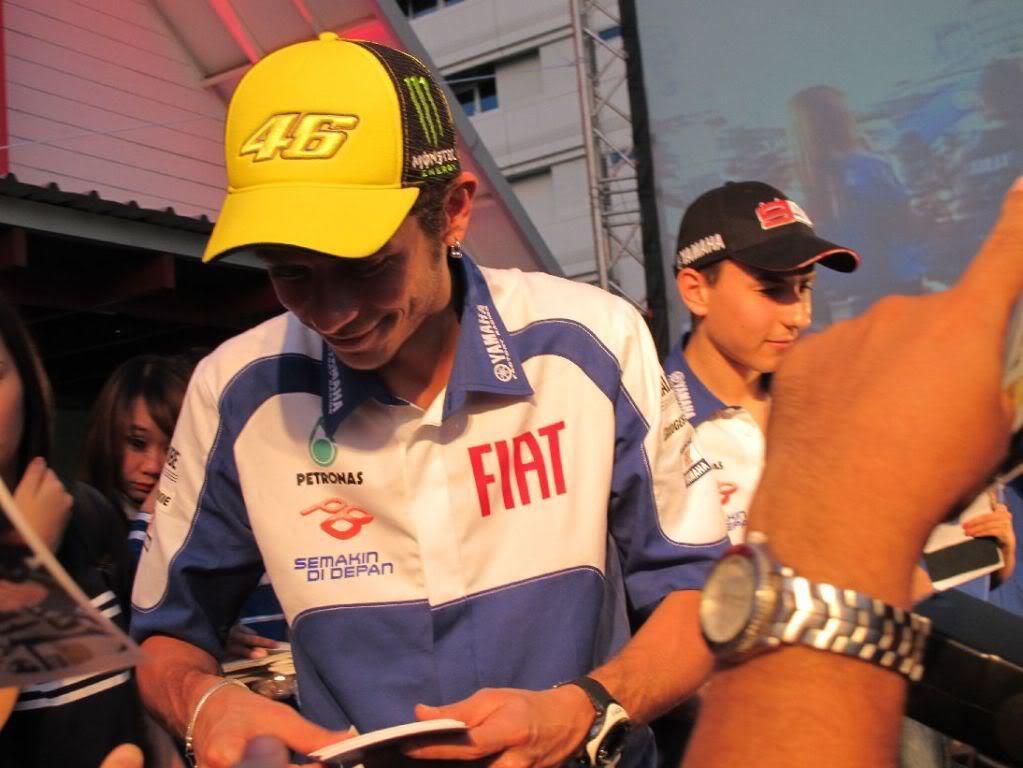 I did get a signed card from both the guys, will inspire me to get my knee down, I am sure, but more likely in the Wat than on the road.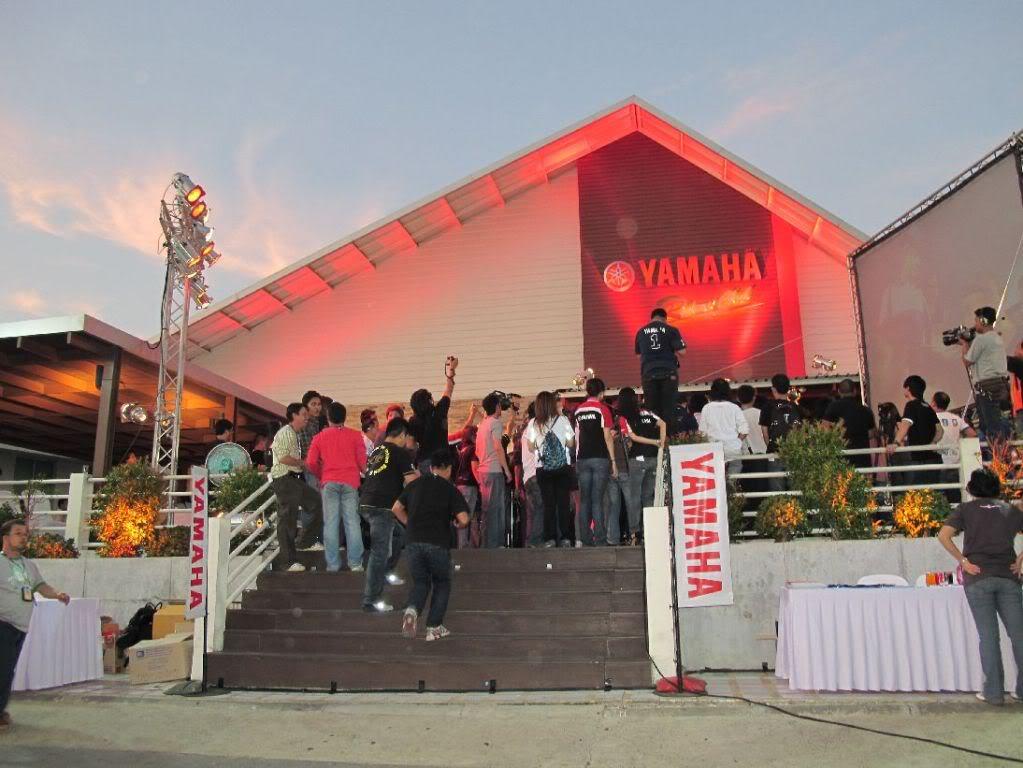 The sun setting at the rider club, time for food and music and party, but sadly time for Khun Bad and I to drive back to Khon Kaen, so no report on that part of the night.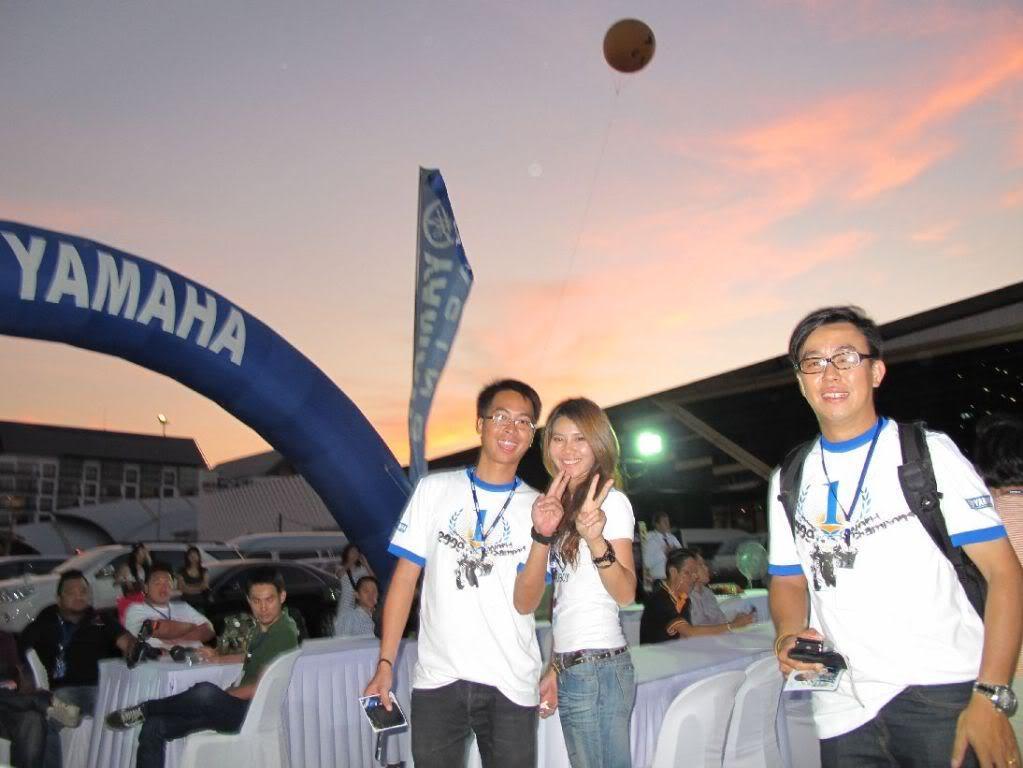 Time to say goodbye in more ways than one to Khun Tam, as he is leaving Yamaha to work with his own car wash in the same road, near the Shell station. His replacement at Chareon Motor is in the picture. Name Khun Oat, Telephone 0840468846.
So thankyou to Yamaha for their usual excellent standard of event management, and good luck to Rossi and Lorenzo this Moto GP year.
May the best man win, Who will that be I wonder.