Not so long ago, the only way to get a somewhat black shoot in Thailand was to bring your own Nescafé or to wash down a dubious local « oliang », a blend of coffee beans, corn and soy. Recent developments, fostered by a "me-too" psychology more than by entrepreneurial logic, have seen coffee outlets mushrooming everywhere and – luckily for thirsty travellers – Route 118 is no exception.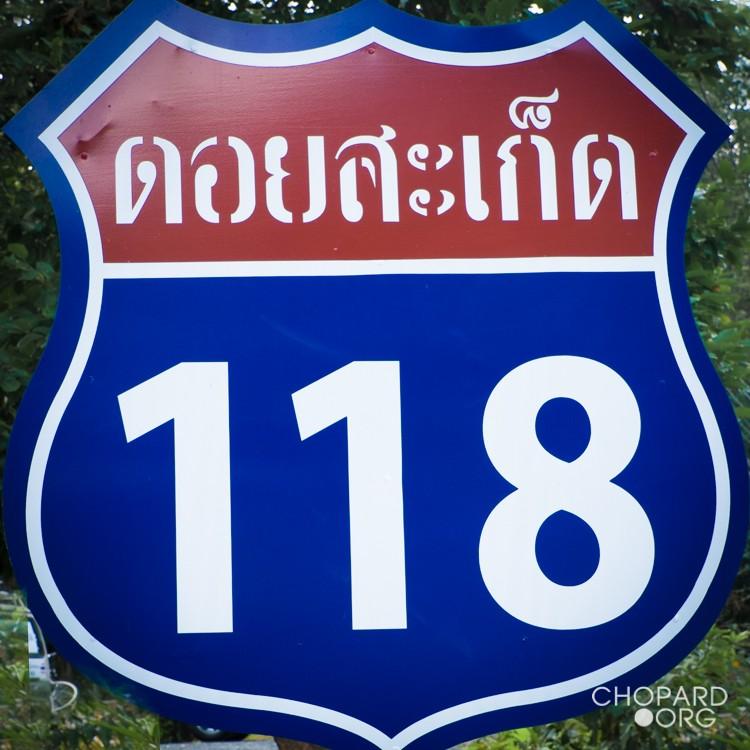 As a frequent commuter along this itinerary, I will highlight some places, not a comprehensive listing, just spots that I patronize at variable frequencies. Other bikers might certainly enrich the information about stopovers along this important artery.
The mother of all "cafés", in the whole northern region, is arguably
'Charin Garden Resort'
in Mae Suay district. It is one of the last spots along Route 118, before the intersection with « highway #1 » and a popular stop-over for many bikers.
Ages ago, Charin started as a rose garden serving drinks and Nescafé to visitors. Later on, a coffee machine was added for fresh brews and, 20 years ago, grandmother Singkarat, just back from the US with new pastry skills, begun to offer the best pies in the region; these sweets are still Charin's stop-over highlights.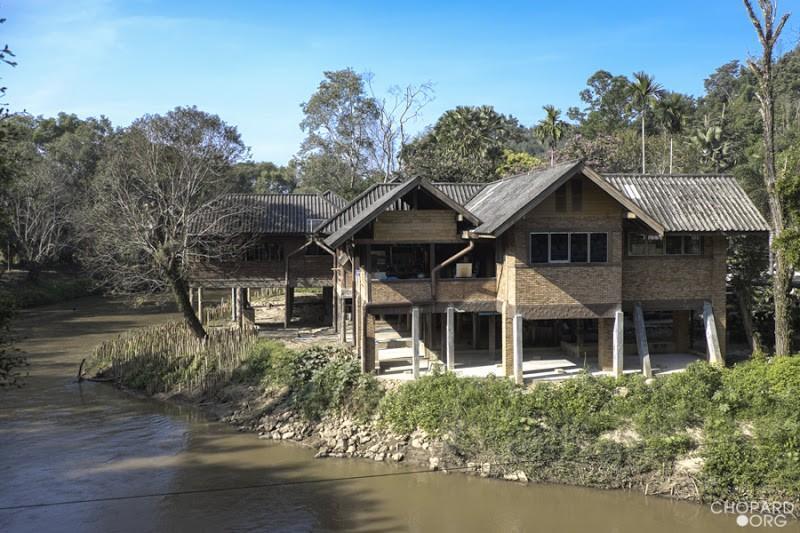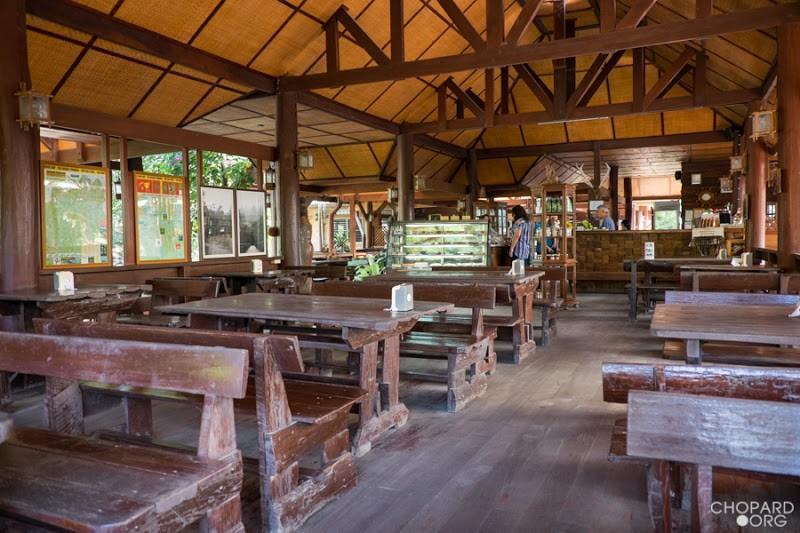 'Suan Charin' is also a place to buy GT-Rider maps, for instance for travelers to Laos who forgot to pack it before departure.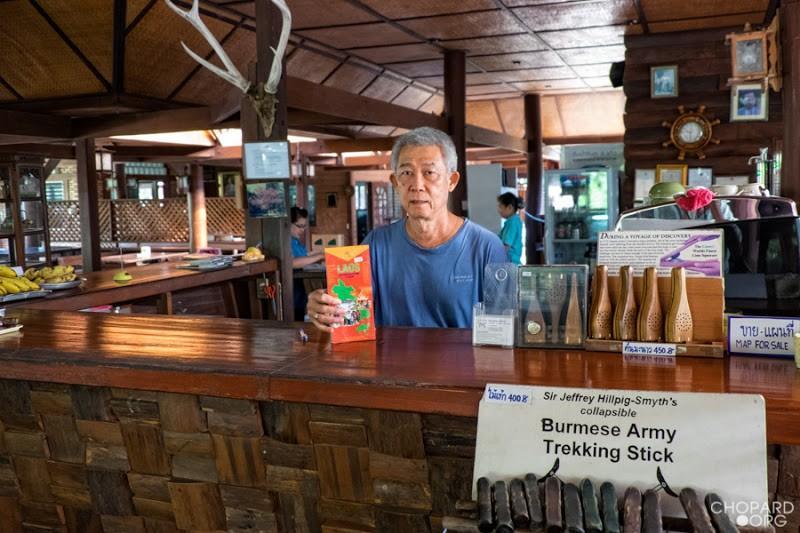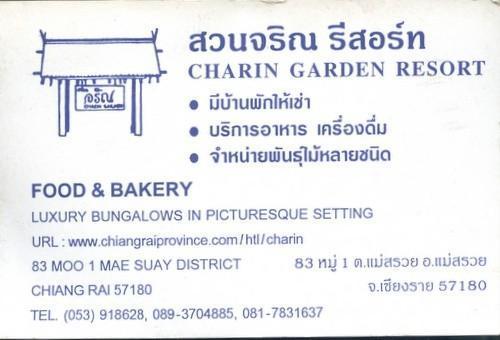 Charin Garden Resort is located at a distance of 140 kilometres from Chiangmai (Km marker 142). T: (053) 717 272 / (052) 722 322
At the Chiangmai side of Route 118, just after Doi Sakhet, a
"Coffee Terminal"
was recently opened.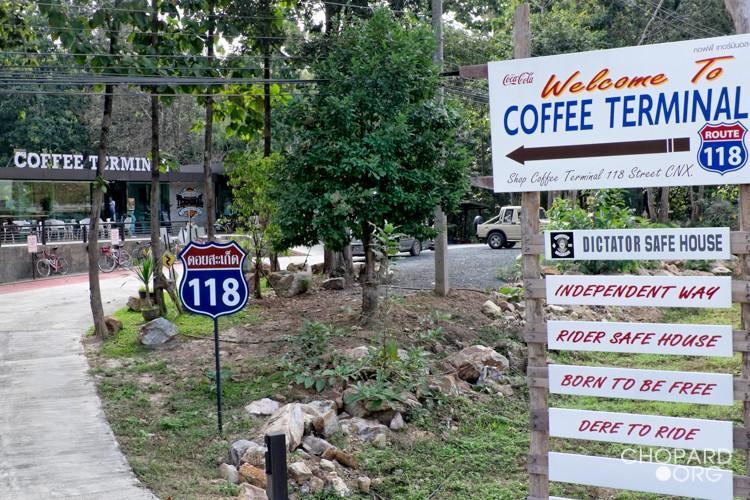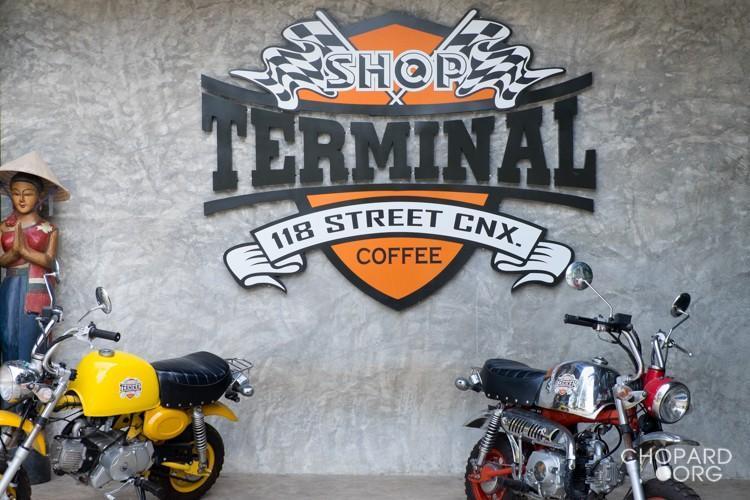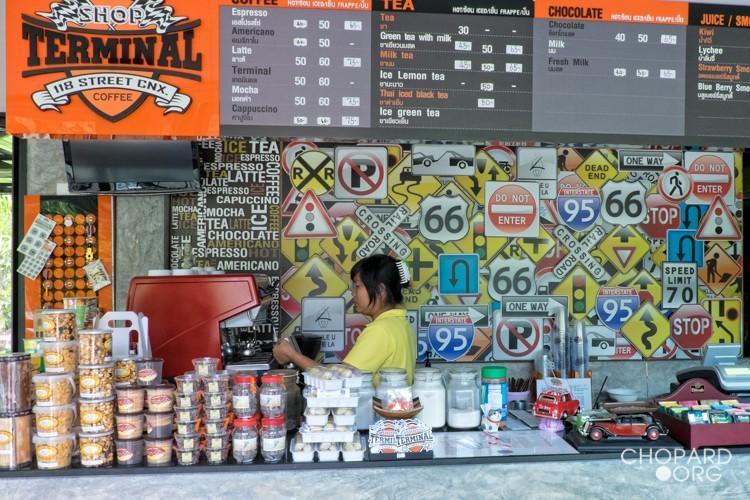 It is a convenient last stop when driving back to Chiangmai, but not so appropriate in the other direction; a wall separates the highway in front of the restaurant, commanding a quite long U-turn. The place serves drinks, including canned beer, a small food assortment and cakes. It displays biker oriented items and has a small private showroom with cars.
https://www.facebook.com/pages/Shop-Terminal-118-Street-Cnx-Coffee/690132454343472
Down the road, at kilometre 65 toward Mae Kachan, I seldom miss a call at Ban Pong Nam Ron, the hot spring. I first visited this place more than 25 years ago, but, at that time, it was located on the road's southern rim, near to the river. This side is now under renovation, after being dilapidated for many years.
The newer buildings are on the road's north side, they feature two hot water geysers and a curious, unfinished, Khmer temple replica which should have become a jewellery store.
I like to have a drink at
"Nine One Coffee"
. It's a friendly place with a tiny hot water stream to soak one's feet; a difficult exercise, however, when wearing biker boots.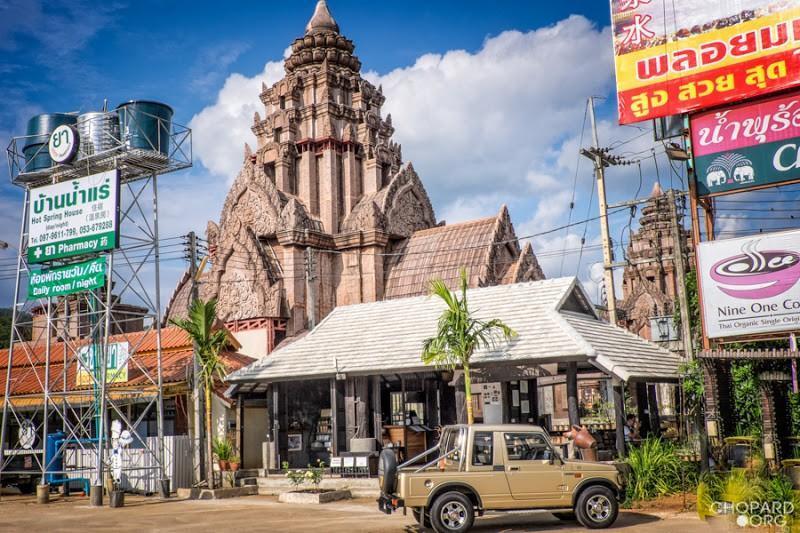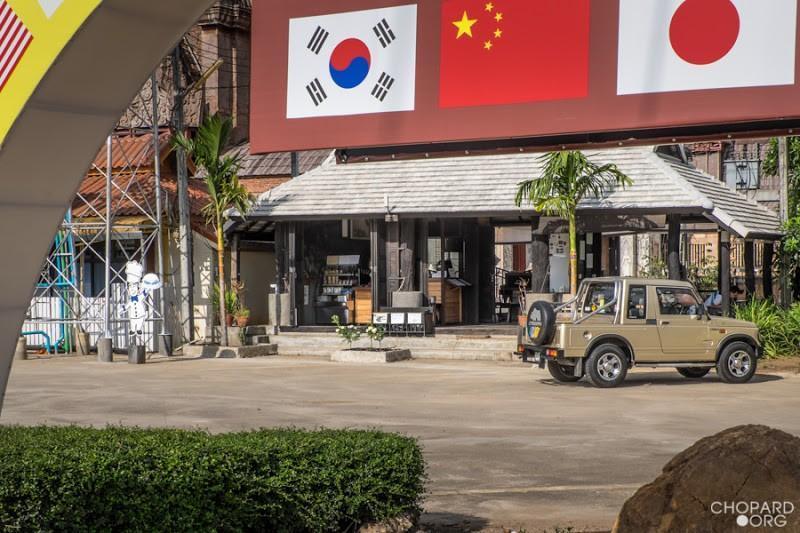 Mae Kachan's 'PT petrol station' is another of my favorite hangouts. It not only allows to fill the gaz tank, but also offers several food outlets.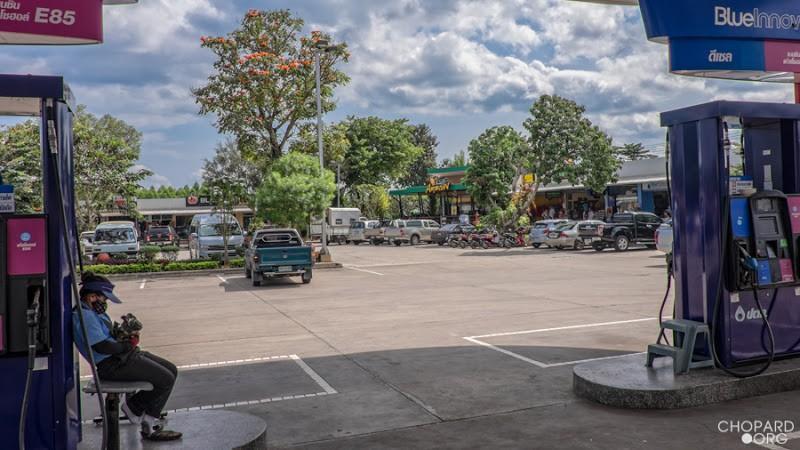 I am a 'frequent drinker' of
"Amazon Café"
; there, I enjoy my americano cum WIFI and (frequently) a blueberry cheese cake.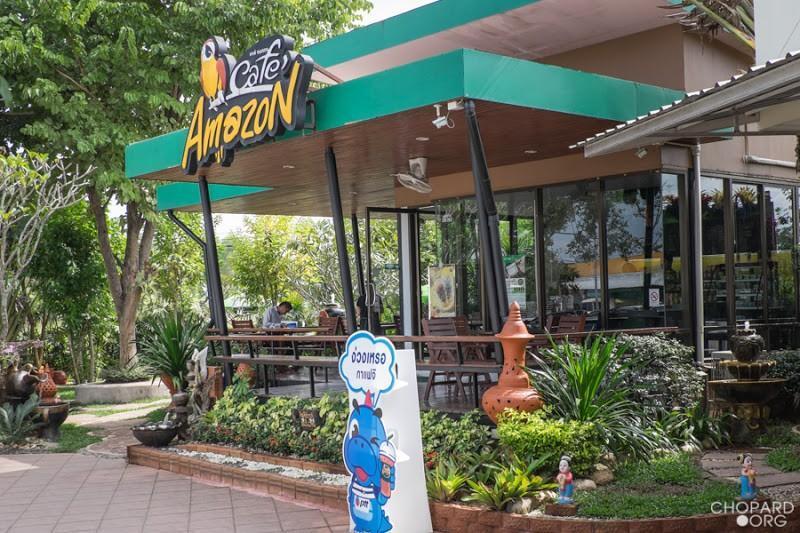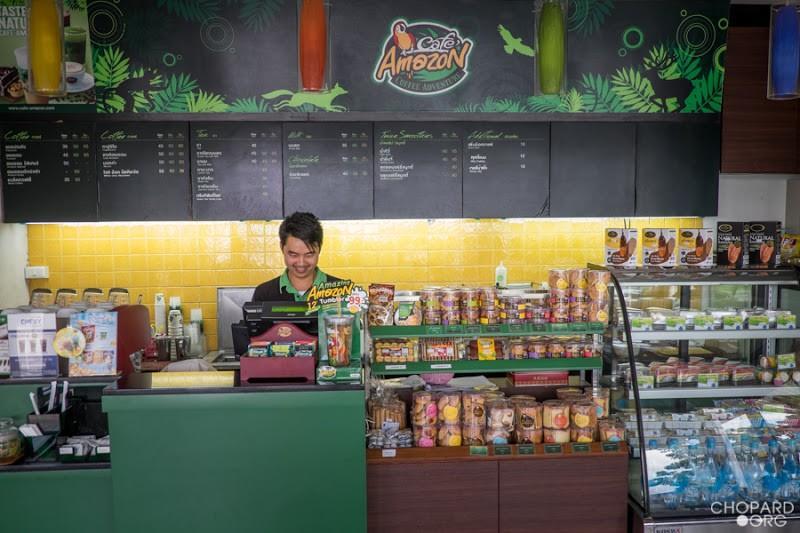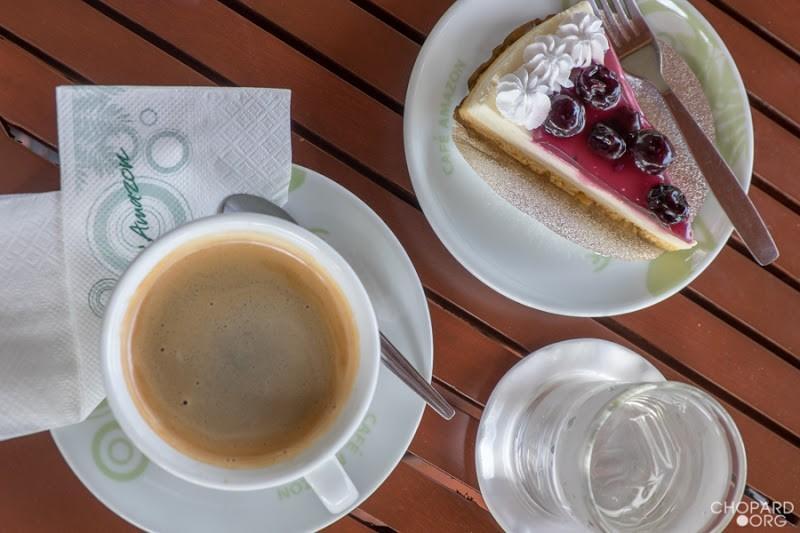 "Black Canyon"
offers its usual food menu and opens till 21:00, late enough for an early evening meal. It is, however, a "dry" place, as all outlets located inside a gas station compound cannot serve alcohol.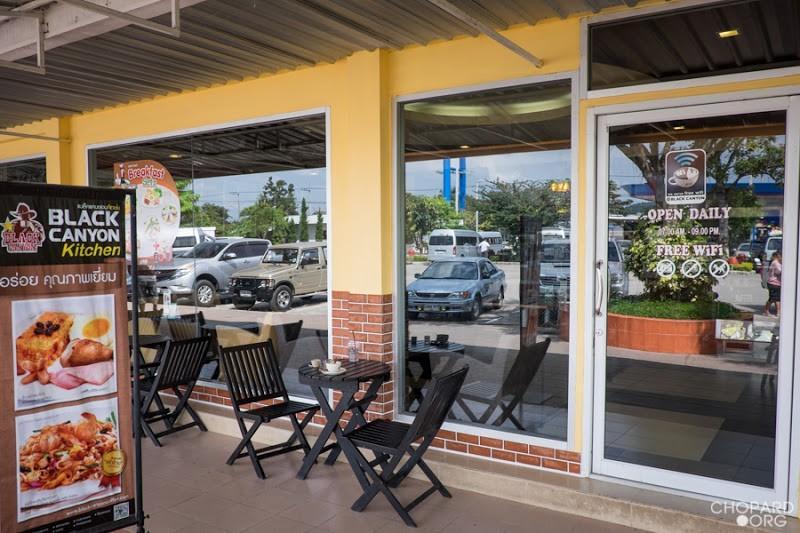 The
PT station food court
is a popular eatery for travelers along Route 118. Six outlets offer a variety of rice and noodle dished at "street side" prices. They are my favorite places for a quick meal, before my Amazon coffee.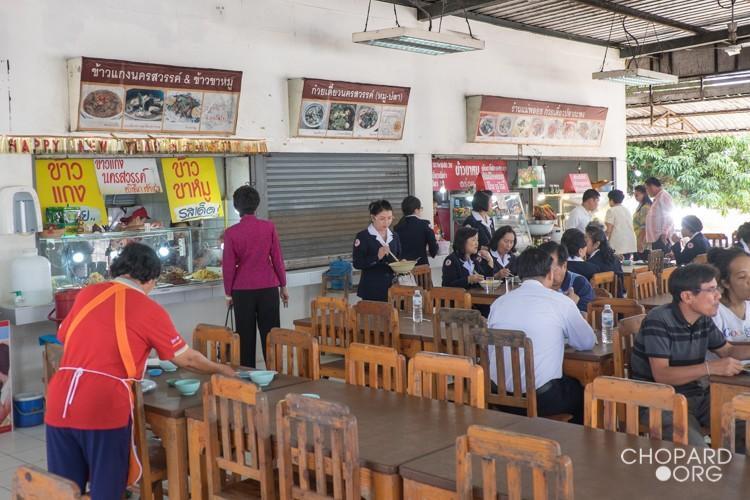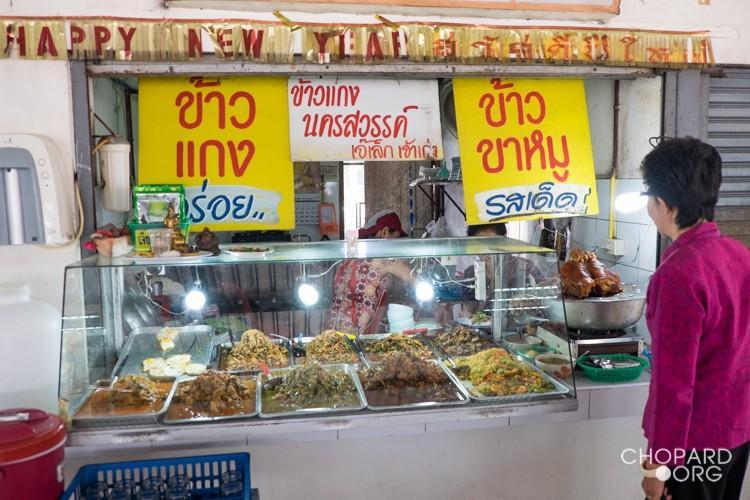 The "World Class Hamburgers" station, formerly referenced under "Mae Kachan" in a GT-Rider thread is now closed.