Earlier this year, India toppled China from its long reign as the world's largest motorcycle manufacturer. They had previously overtaken China to become the largest domestic motorcycle market three years ago.
China's domestic motorcycle market has been shrinking for 5 years as government policy has encouraged electric bicycle sales. A the same time, forbidding motorcycle access to city centers across China. The relentless increase in Indian motorcycle sales has now created a momentum that it is reconfiguring the global marketplace.
An India-wide road construction program is driving sales of cars and bike, just as it did in the west a hundred years ago.
Some 500,000 motorcycles are sold in the US annually, 125,000 in the UK. India sold 17.59 million motorcycles in the 2016-2017 financial year!
more in 3 days than are sold in the UK annually

more in 11 days than are sold in the US annually
Most of those are small – 90% of the best selling models in India were 100cc or 125cc. The only motorbike in the Top 10 with an engine larger than 125cc is the the
Royal Enfield 350 Classic
.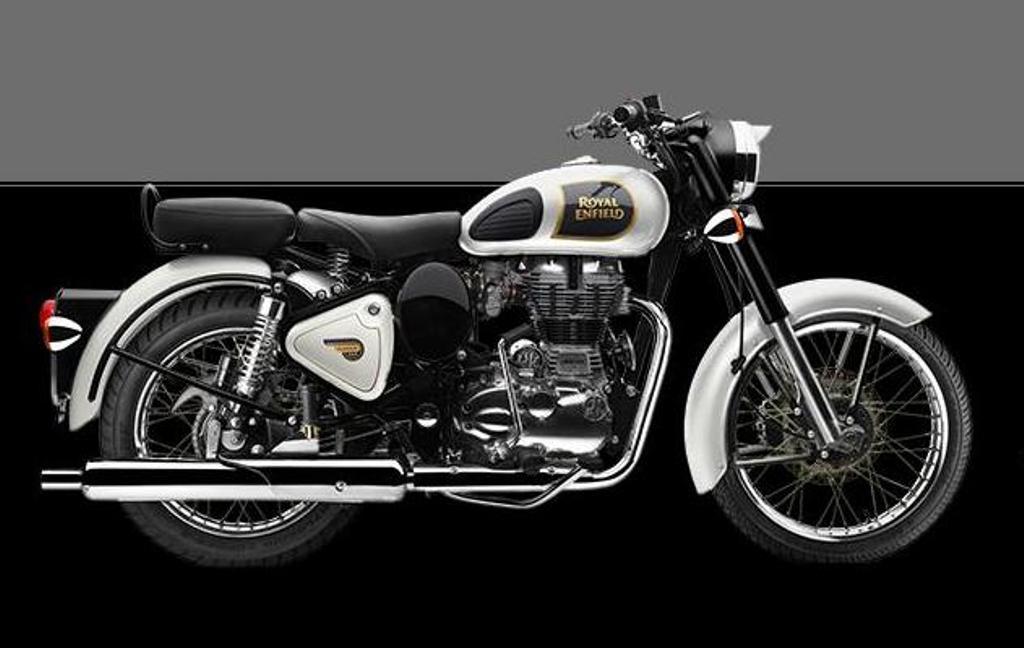 The Royal Enfield name appeared in India in 1895, as the service rifle of the British Army, a single shot falling black action in 303 calibre. My grandmother (a crack shot) owned one of these when I was a kid. She often sent my out with a pocket full of 303 cartridges and instructions on where to find a deer!

When India gained independence in 1947, the Royal Enfield was the first large motorcycle available in 1949, becoming the official motorcycle of the Indian Army and Police forces, with local production following.
In 1955, the Redditch company partnered with Madras Motors in
India
to form '
Enfield India
' to assemble, under licence, the 350 cc
Royal Enfield Bullet motorcycle
in Madras (now called Chennai). The tooling was sold to
Enfield India
so that they could manufacture components. By 1962, all components were made in
India
.
As the only motorcycle of Indian manufacture for the next few decades, the company served as the primary supplier of motorcycles to India at a time when two-wheels offered the most cost-efficient and reliable way of covering distances in a vast land.
Returning 80 mpg and with legendary reliability in adverse conditions, Royal Enfield claimed a special place in India's national psyche. Not only had it become an Indian success story (the British parent company folded), it had become an engrained part of India's motorcycling culture.
Half a century later, the Royal Enfield still dominates India's big bike (250cc plus) sales with
monthly sales of more than 60,000 units
!
The Royal Enfield model range is 350cc and 500cc single cylinder motorcycles, with a retro look reminiscent of the 1932 Bullet. 4 out of every 5 motorcycle over 180cc sold each month in India are Royal Enfields.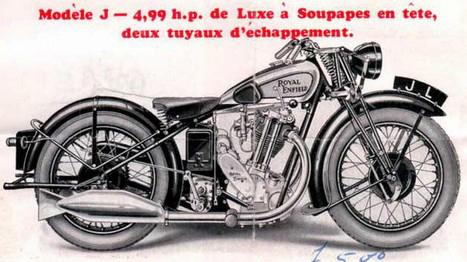 Royal Enfield sales domestic market sales topped 700,000 motorcycles in the last 12 months. Harley-Davidson sells 250,000 units annually worldwide, KTM 200,000, BMW 150,000 motorcycles, and Triumph & Ducati sales are 50,000 apiece.
All of them combined barely match Royal Enfield's total sales!
2017 Royal Enfield Classic Chrome 500cc