Santa Cruzers and Christmas Trails in Sang Khom.
What a way to spend celebrating Christmas, having a big dinner, and a few days of trail riding in the riverside town of Sang Khon.
The Riders. BrianBkk, Frank, Rob, Brian, and himself.
The venue. Baanmairumkhong Resort, and the surrounding Sang Khom jungle.
I have ridden the road that follows the Mekong from Nong Khai to Chiang Khan many times, and didn't imagine that the jungle I was passing was full of some of the best trail riding anywhere.
The trailblazing BrianBkk would be the man to take us into, and hopefully out of the jungle.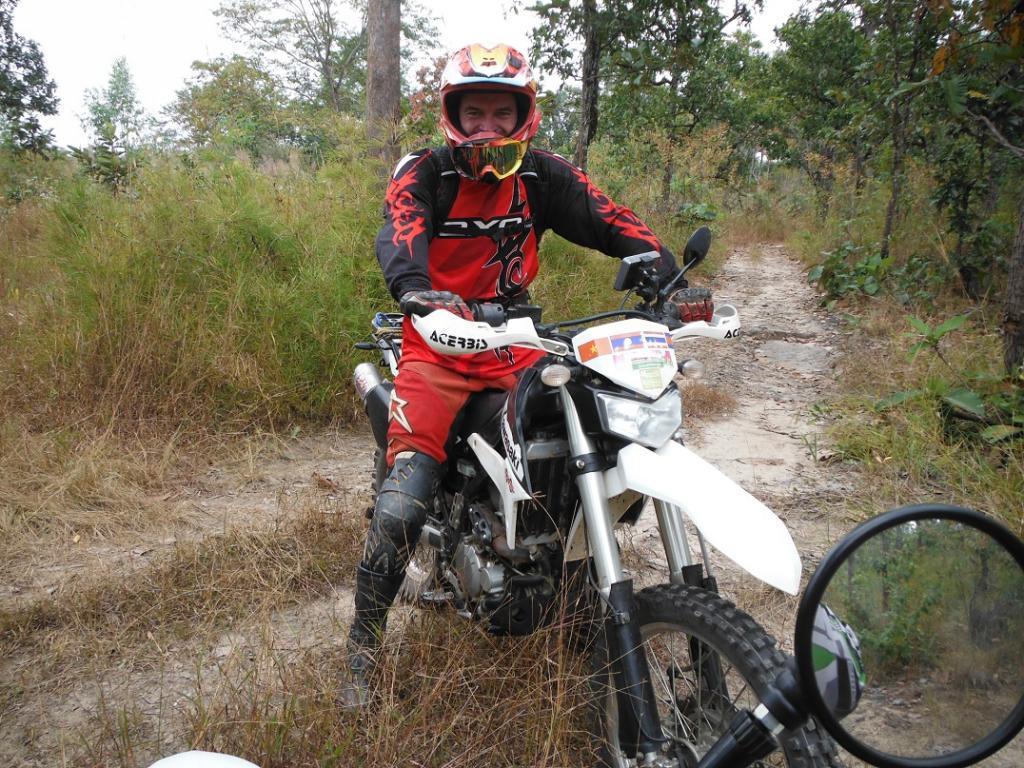 The plan was to head towards the big temple on top of the hill, and then scout around and see if we could link up some good loops.
Each time we came to a track like this one, we would go check it out.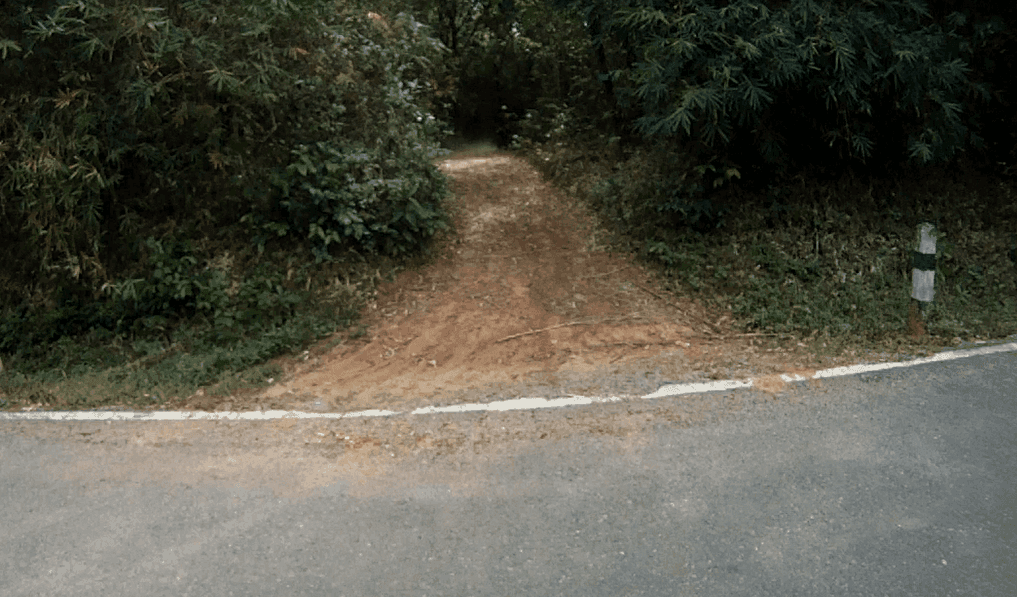 A lot of the trails turned into dead ends, and Bamboo Brian wouldn't turn around till there no possible way of getting through.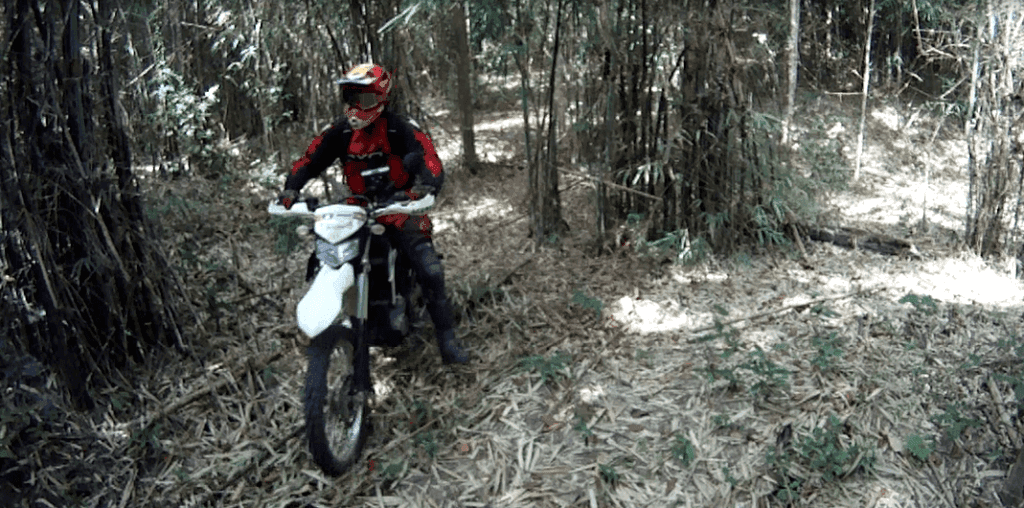 Big Rob hired a KLX150 from Baanmairumkhong Resort, and like everyone that rode them, was surprised just how good they were.
Robs got the do they really know where there going look.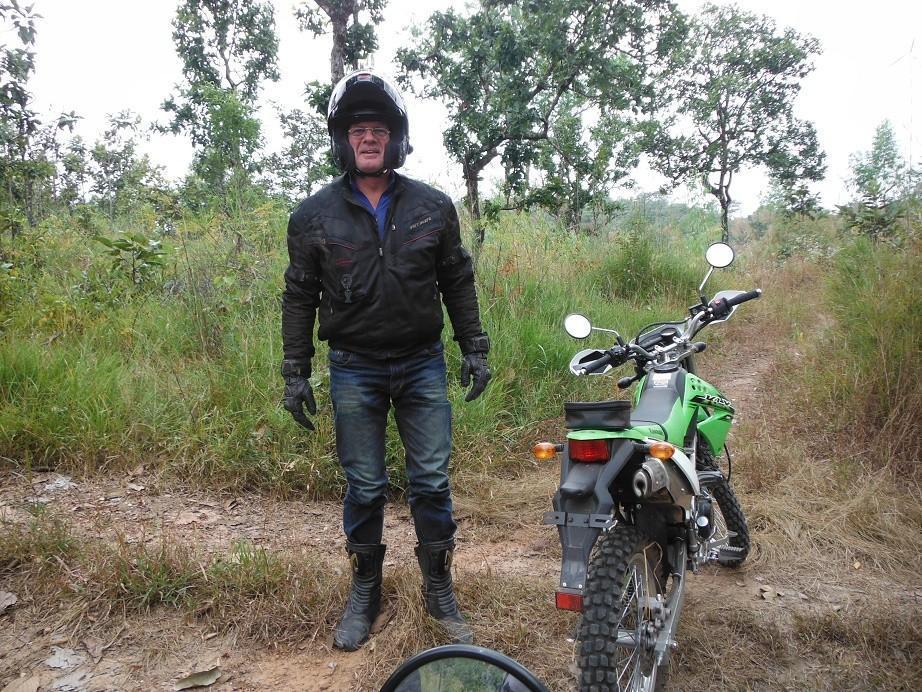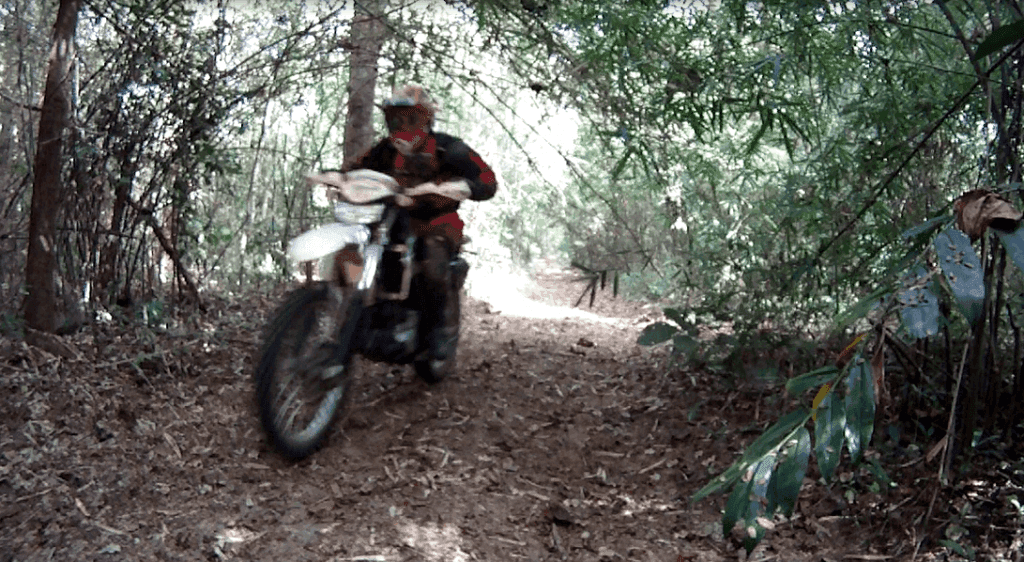 Brian from Baanmairumkhong Resort was on his first trial ride ever, and I got to say he rode really well.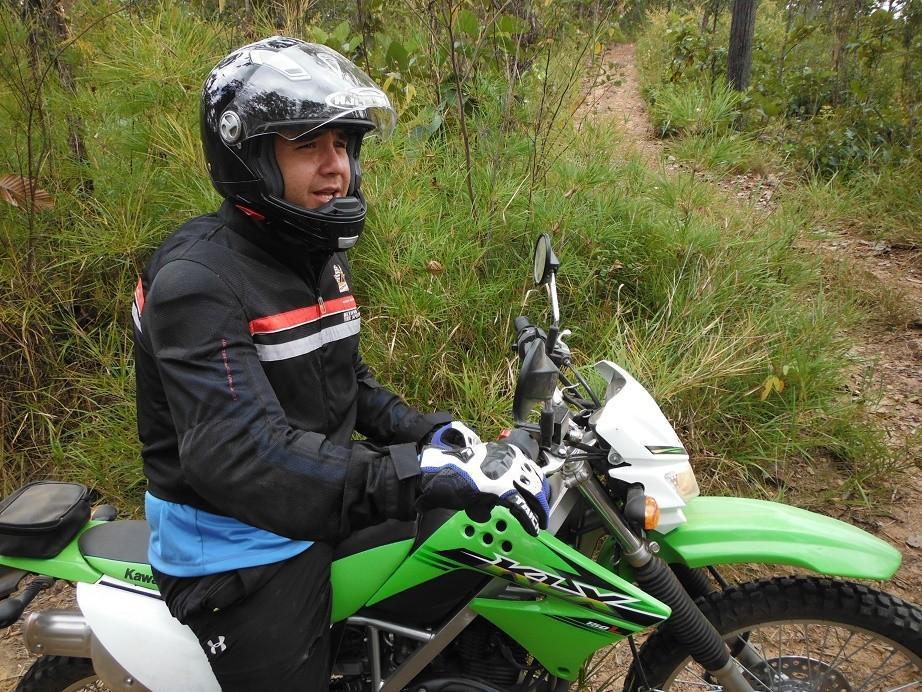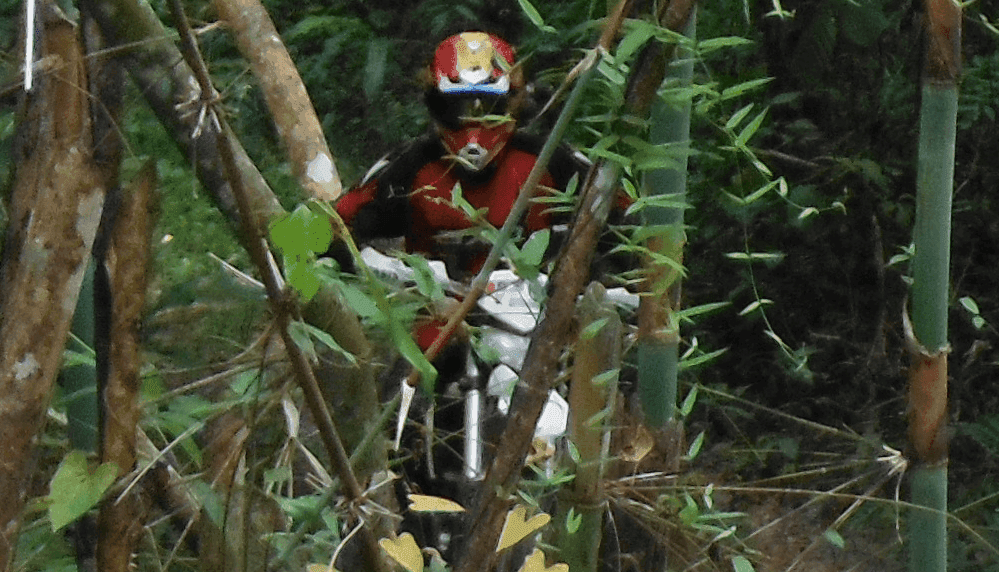 North, South, East or West?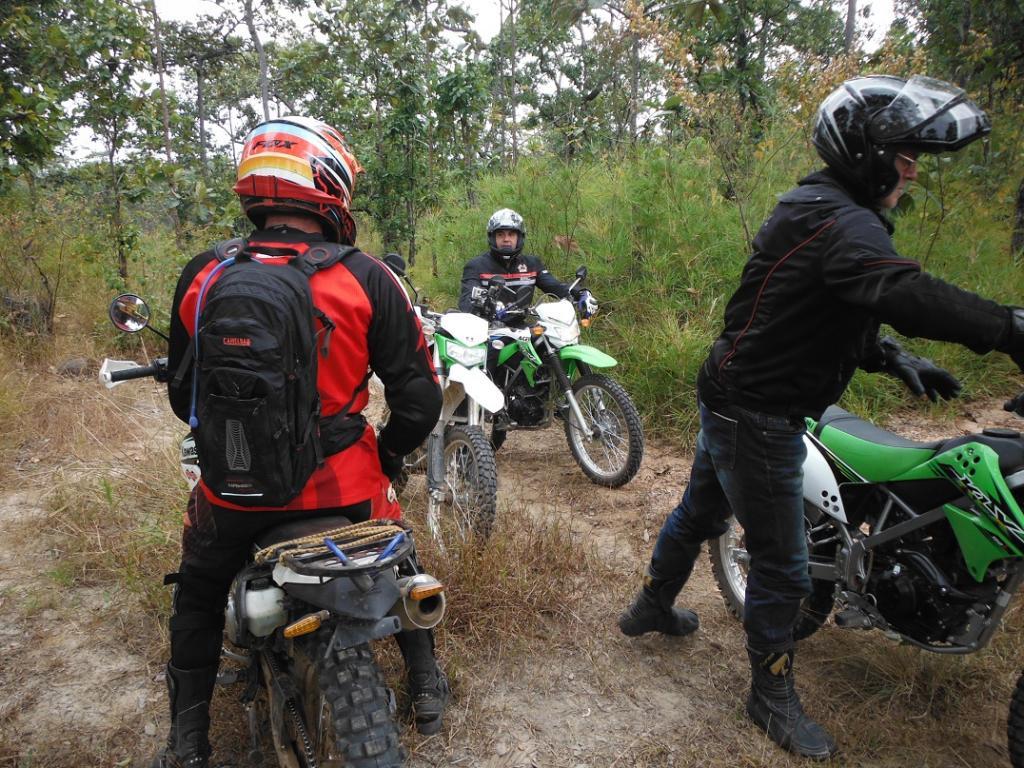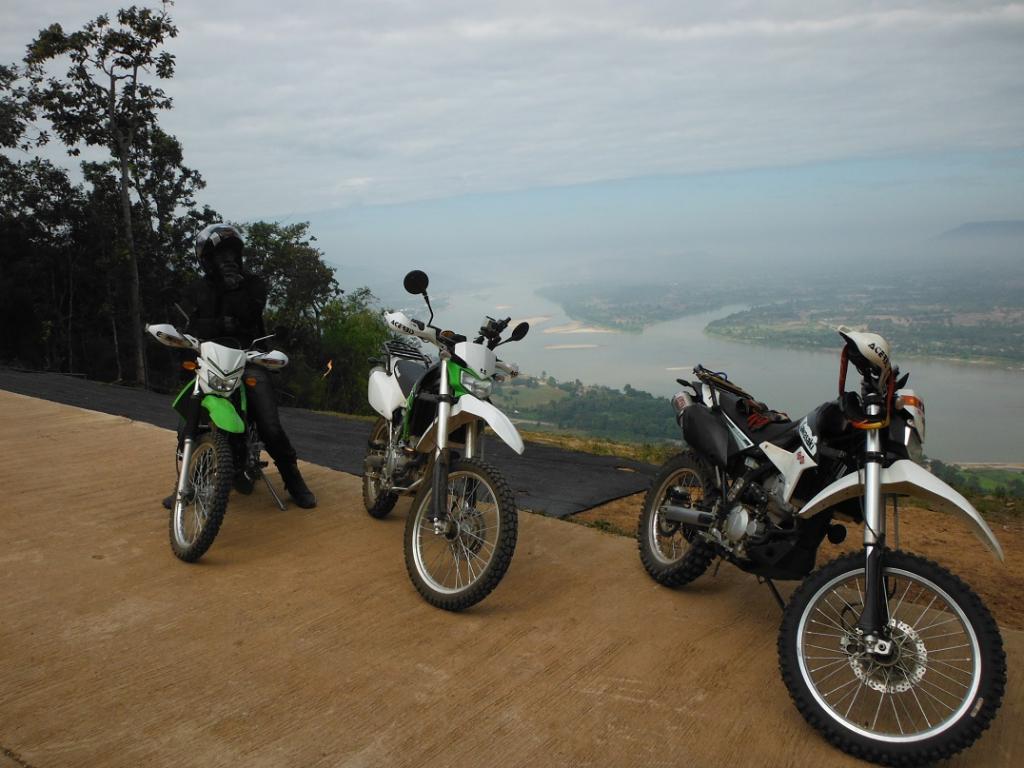 BrianBkk trying to find a way through by foot.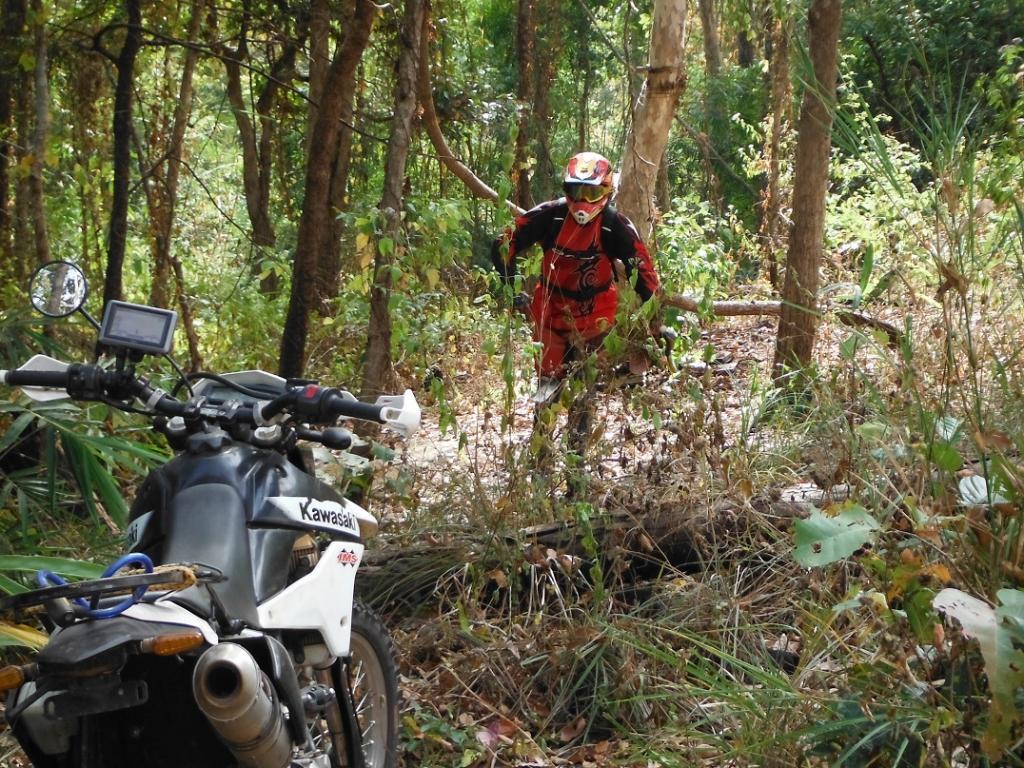 After riding around we did manage to make up some ripper loops.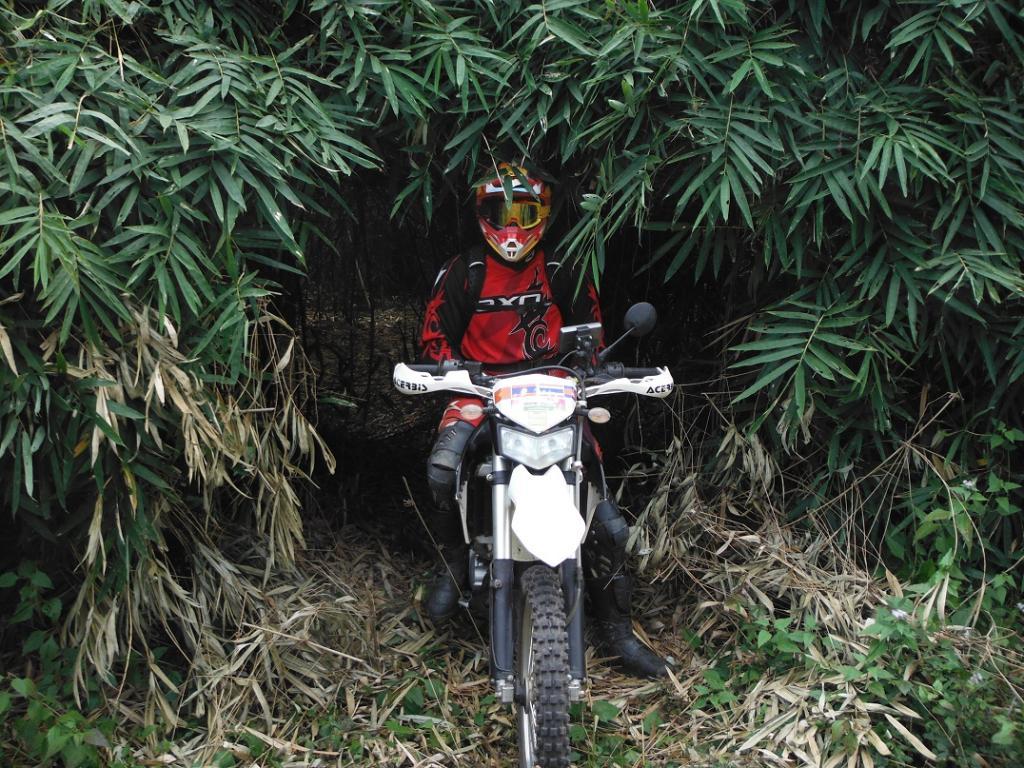 This was the first day in the jungle for my new KLX. And I didn't want to get it dirty.
Some amazing trails in this area.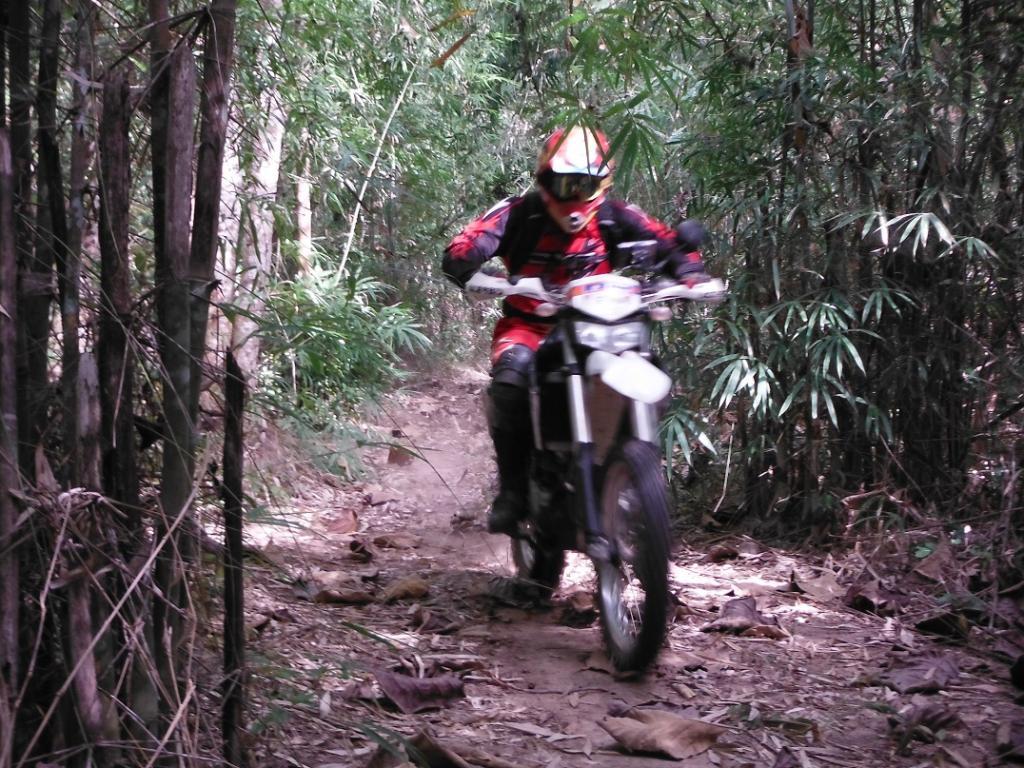 In the video at the bottom, you'll see just how thick the bamboo was in places.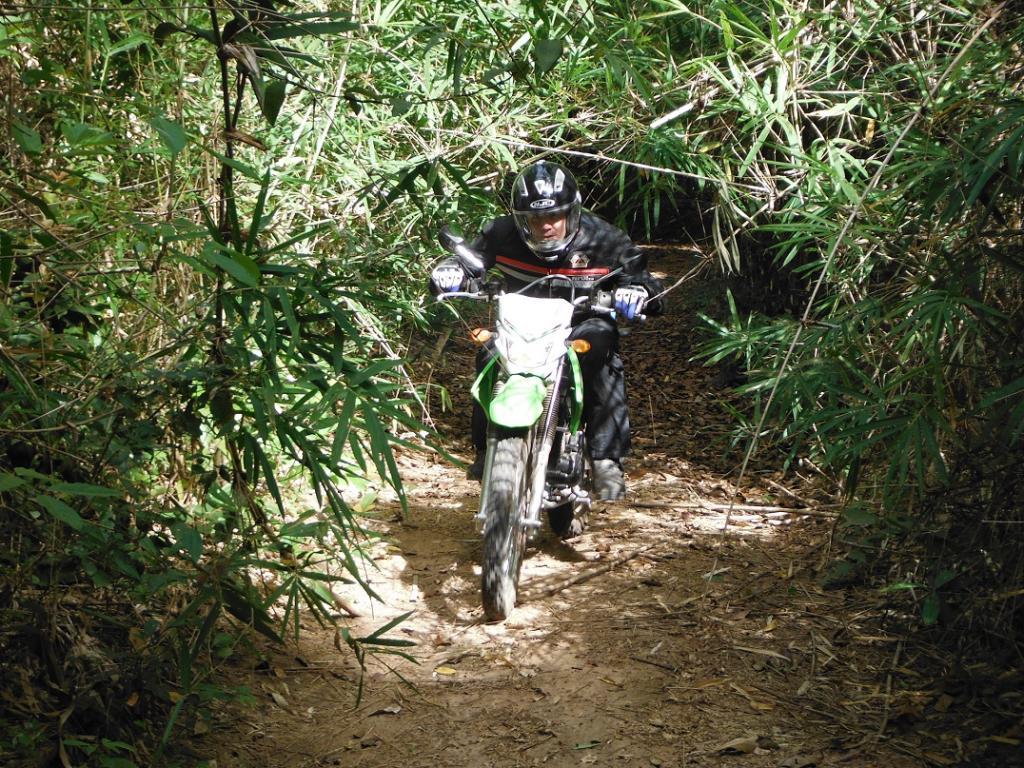 After a few hours of trail riding it was back to the resort for a few beer Lao's by the river, then later on it was time for Christmas Dinner.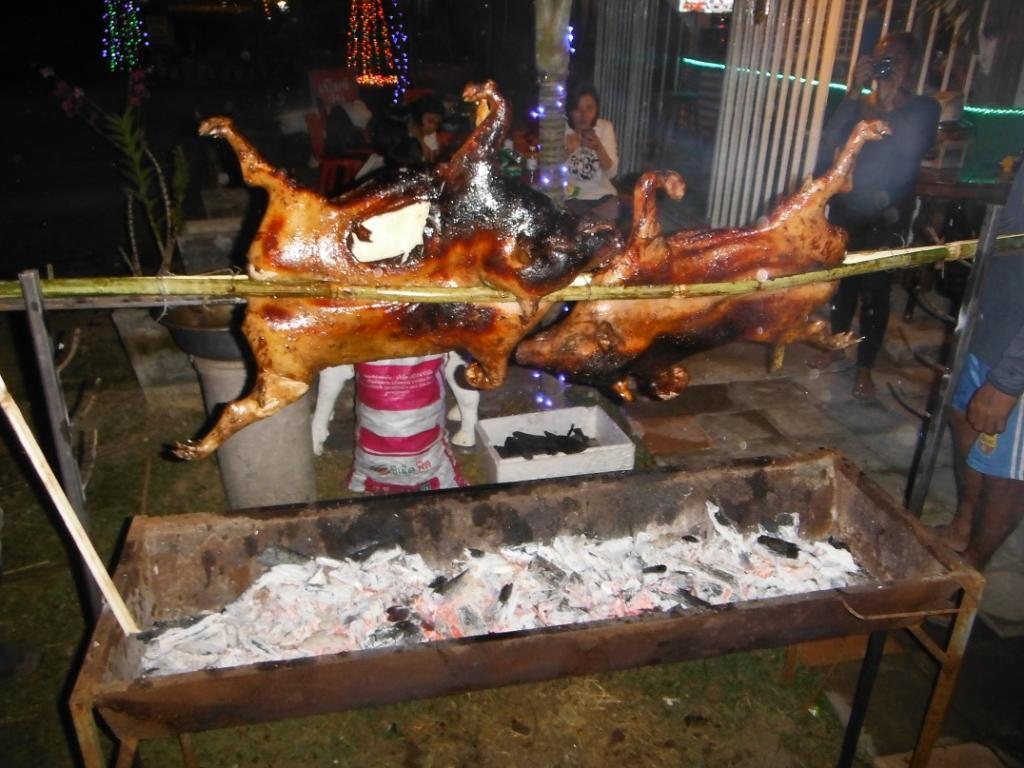 Baanmairumkhong Resort put on the great spread with pork, ham and turkey.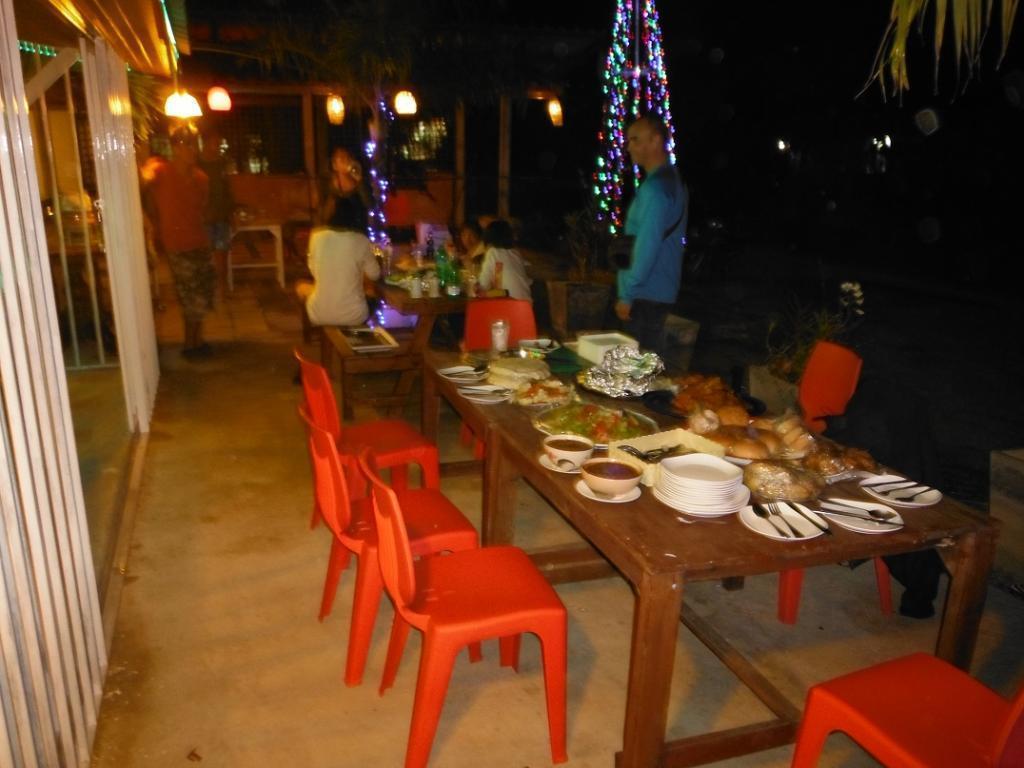 There's was a good turn out and everyone had a good feed and laugh.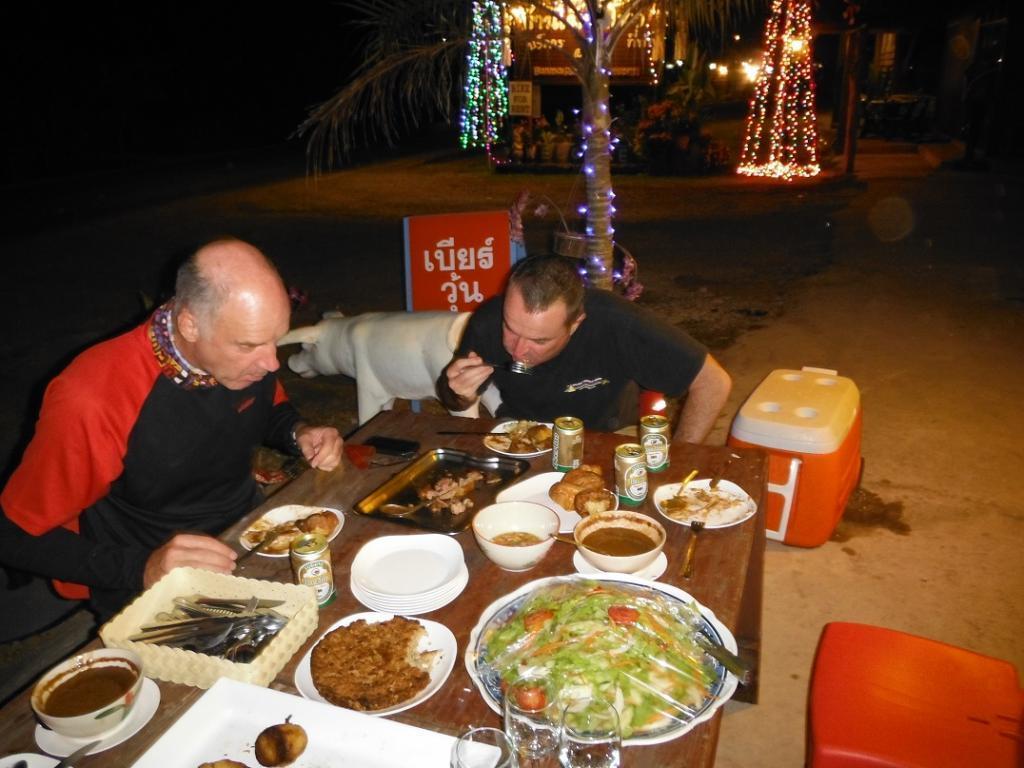 Next day it back on the trails with a planned 9am start, starting at 11am.
View from the temple looking down on the Mekong and Sang Khom.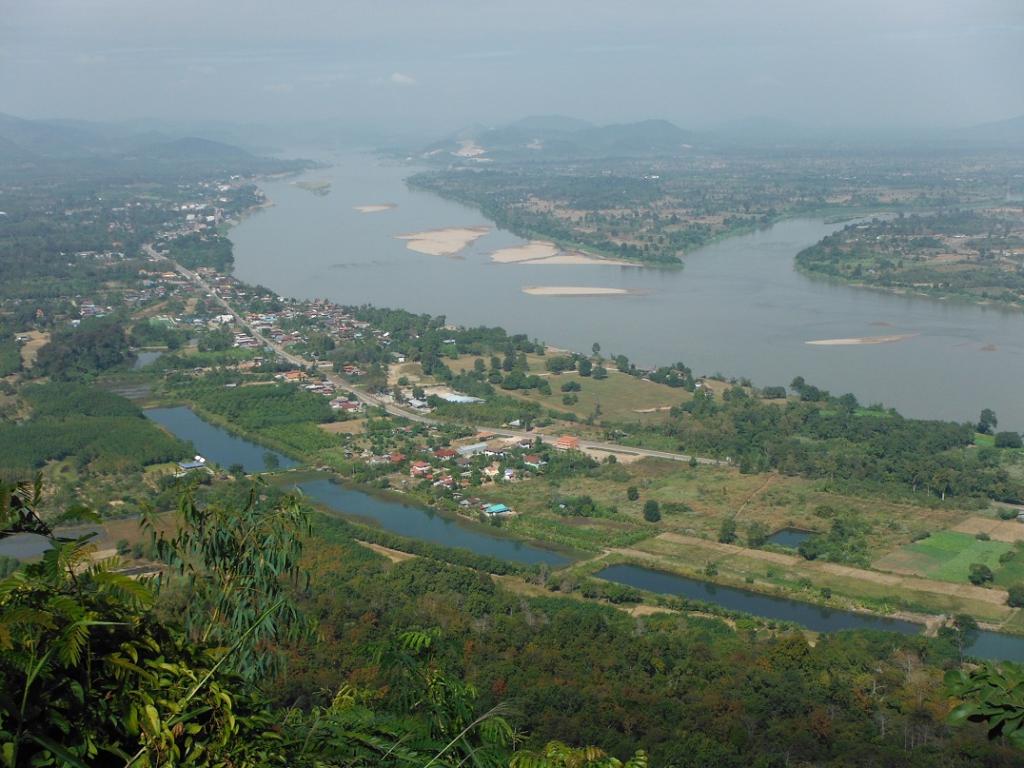 Frank joined in for the boxing day bamboo bash, and although it doesn't look like it, this is a very steep and rutted hill, that went on and on.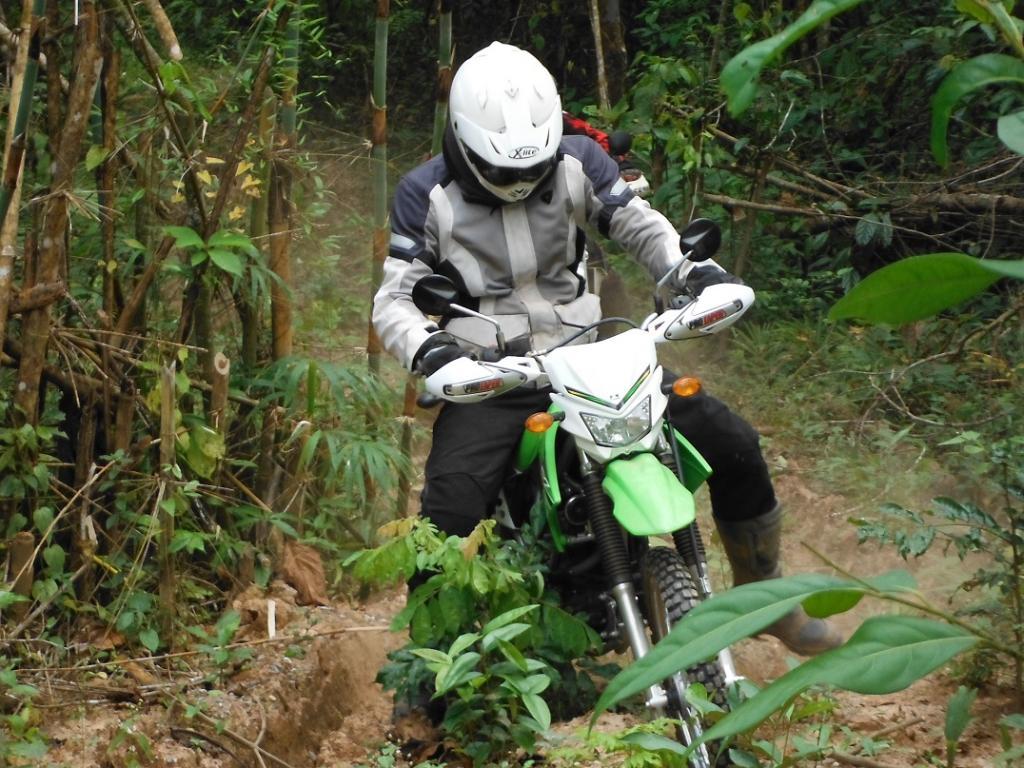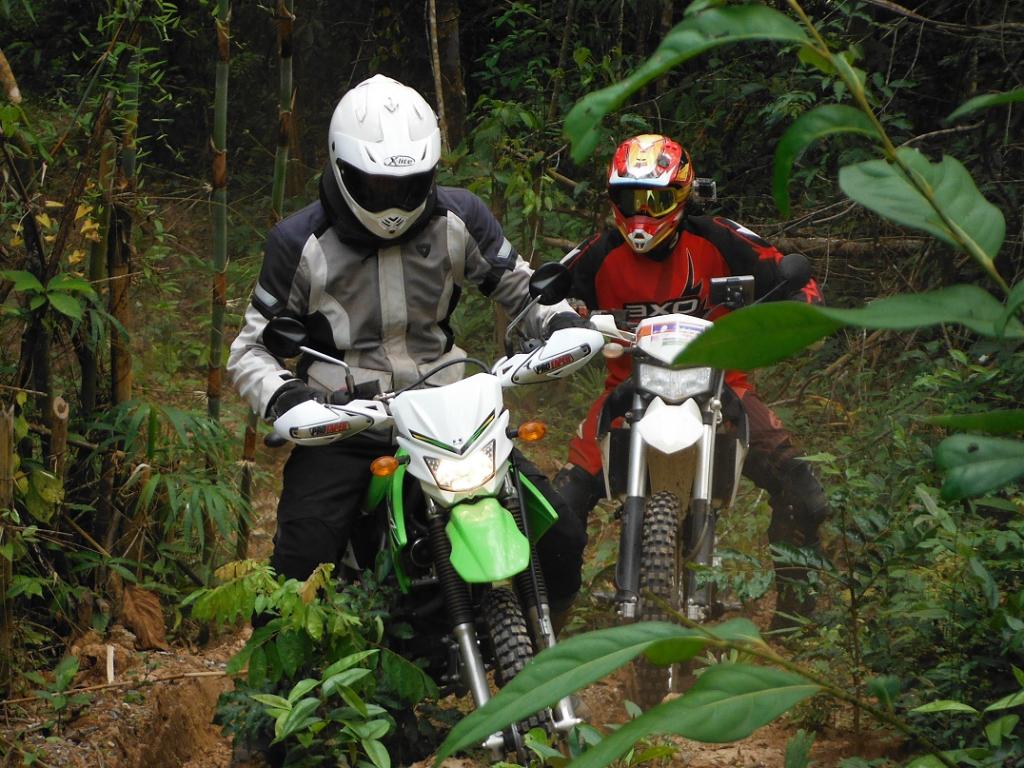 The end of the day, and few cool drinks at a small road side shop.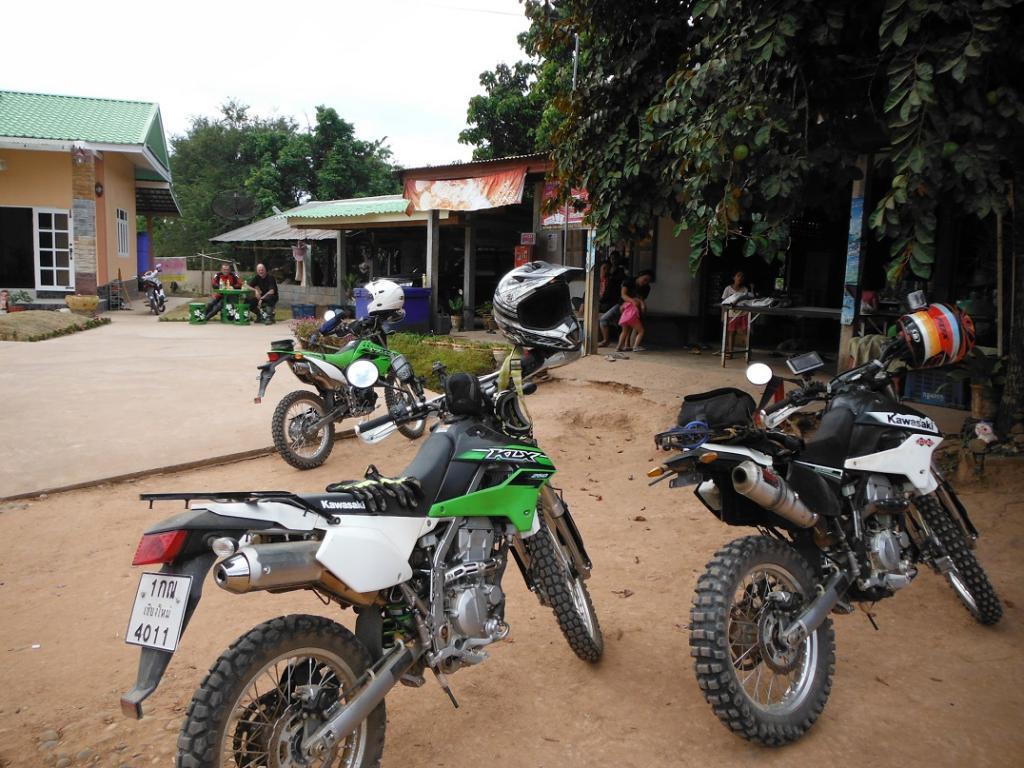 BrianBkk put this short clip together that shows just how good the riding was, and towards the end how thick in places the bamboo was.
It was a great few days in a great part of Thailand. I have to thank Baanmairumkhong Resort for putting on a great Christmas dinner for us. There rooms on the Mekong, have stunning views, and I would recommend to anyone looking for a chill out resort, ran by great people to give this place a try.
Also special thanks to the man that no bamboo can tame, BrianBkk, for finding some of the best trails ever.
Im sure Brian will add to this report.
Moto-Rex