Not really a trip report... I don't use GPS and I only keep track of kilometers between stops at petrol stations, a frequent operation with a stock DRZ tank.
Just a few pictures to give an idea how some nice roads were looking at the beginning of may.
Chiang Mai to Mae Sariang: road 108. Nice after Hot. Although I got rain and didn't take pictures.
In Mae Sariang I tried Riverhouse Hotel (500 to 700 Bahts for a river view). This wooden house looks nice (good parking for the bike accross the road) and is nicely done... But wood carries noise and one doesn't get much intimacy.
From Mae Sariang to Mae Ramat, one of my favorites road in Thailand: road 105.Surface varies from perfect to patchy.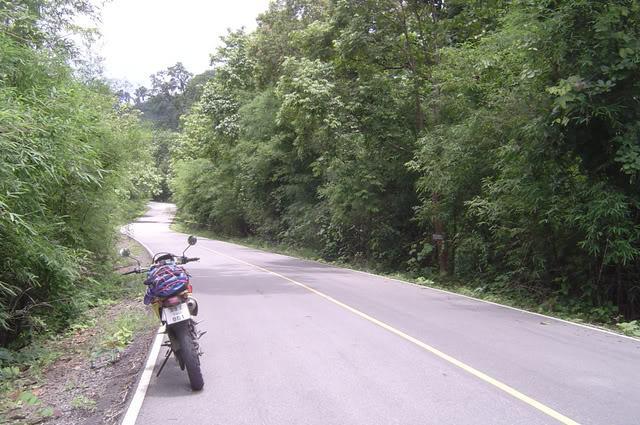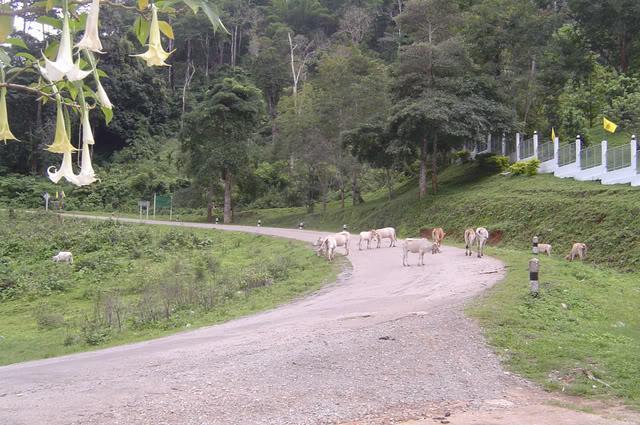 Petrol is available just on the right handside where the dirt road starts.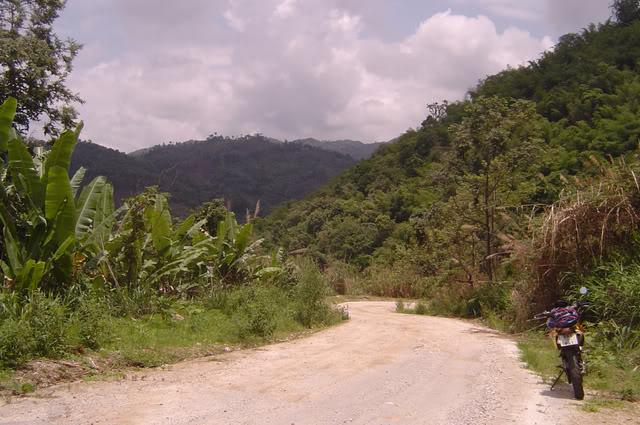 Maybe it's a good idea to enjoy this road pretty soon: renovation is on the way.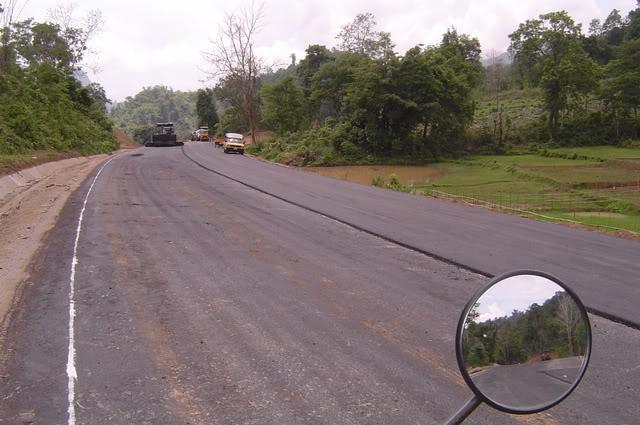 Then, about 30 kms before Mae Sot, turn left onto the 1175 going to Tak. It's sign posted and easy to spot. If you reach a big PTT petrol station on the right hand side, you 've gone to far. PTT is about 2 kms after the turn off. The 1175 is a replica of the 105 at his best. Again I did the first part in the fog. So no picture before going down to the Mae Nam Ping valley.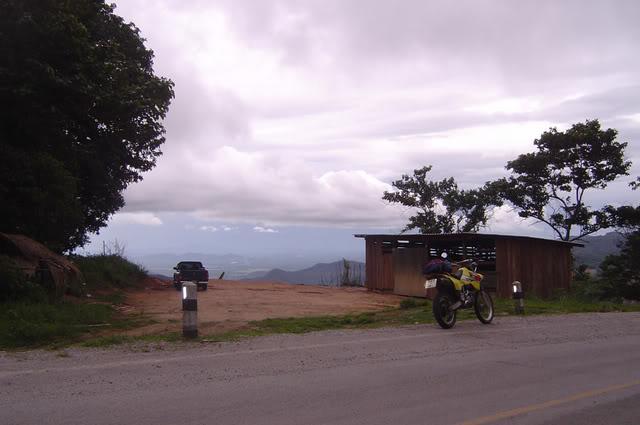 I will never ride to Tak on another road. The 30 kms on the 105 before Mae Sot are boring(after Mae Ramat. The 80 kms between Mae Sot and Tak could be nice(scenary wise). The road design is interesting(long and fast curbs) although on this stretch the 105 is way too wide for my liking . More than anything else traffic is a real turn of: trucks going too fast or too slow, etc.
Moreover it's nice to reach Tak with the 1007 that makes a T junction at the end of road 1175.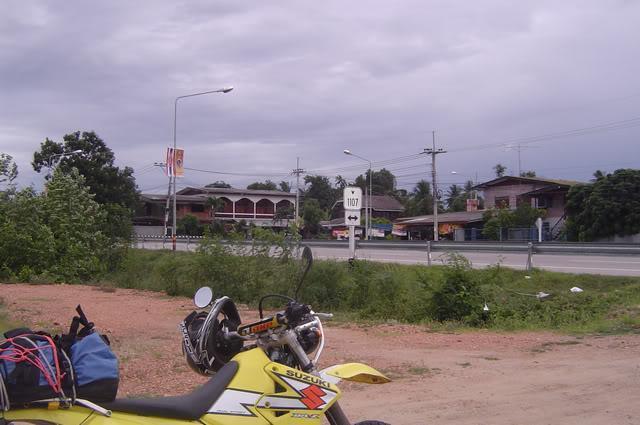 On the 1007 one can't ride fast. You go through villages that seem to lay happily along the Mae Nam Ping. I was looking for a bungalow type resort on this strech... Couldn't spot any. So ended up downtown Tak in Vieng Tak Hotel (350 Bahts)... Not too bad although air con only and impossible to switch it off. There is another hotel under the same name but closer to the river, it might worth a try next time.
Next morning back to Bkk. I tried to stick to the river and found road 3005 until Wang Chao: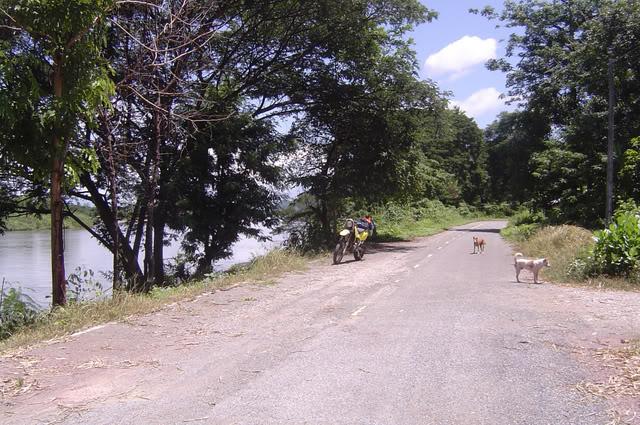 Then no alternative: highway 1 to Kamphaen Phet. There one can choose the 1084 to Khanu Waralaksaburi and Nakhon Sawan.
From there about 50 kms on the boring highway 32 before turning on road 1 to Chainat. Then 311 along Mae Chao Praya through Singburi, Aing Thong. And 309 to Ayutthaya. There a nap amongst historical remains. Getting some rest before hitting the Big Mango on highway 32... Not much point trying to find an alternative way, I thought. It's already the suburd of Bkk... Better get it done quickly... I might be wrong. There might be a nice way to cover the last strech. If anyone knows...