I am still getting used to the Lifan. I bought some great armor and leather gloves at Helmet 2 Home so I was ready to go. Not so many dirt photos as I was having too much fun, err, exercise.
What a great area for riding and so near to Chiang Mai. The people are so friendly as well.
This is a corner begging for some speed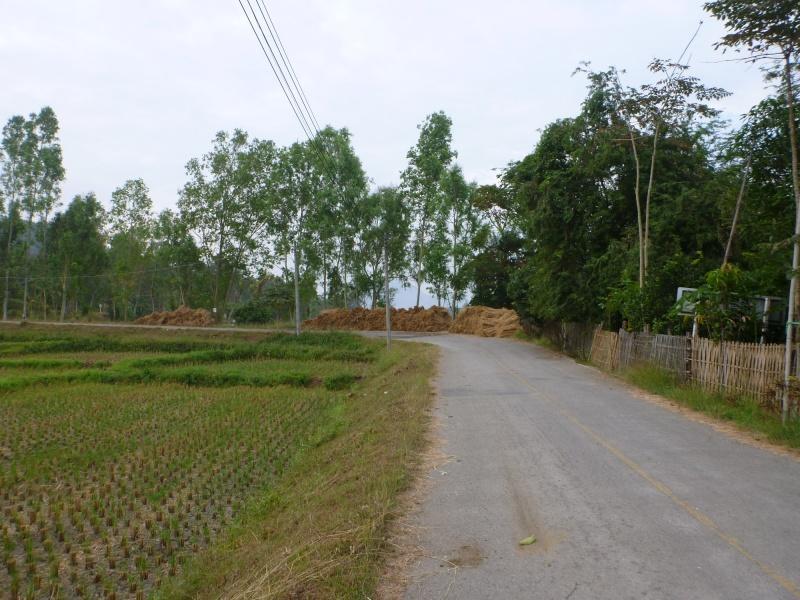 This cow was fearless!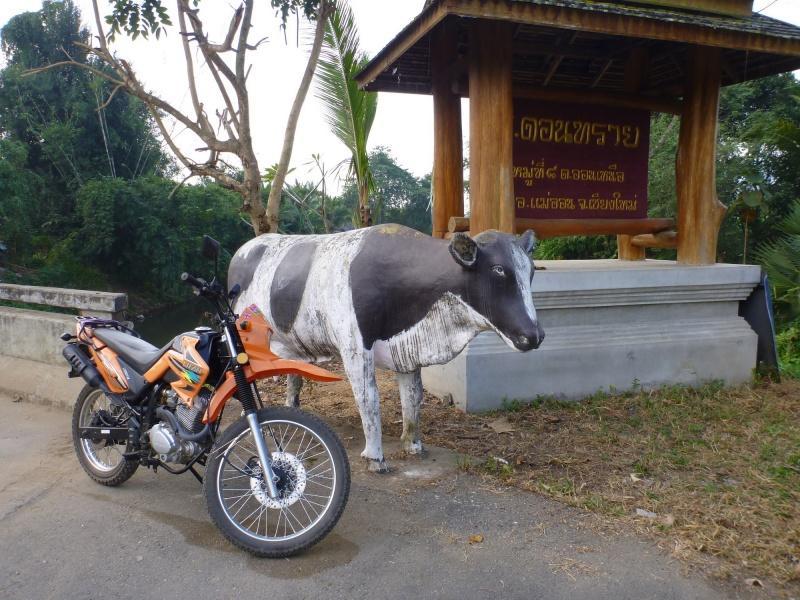 Rice paddies behind 1006 in Hot Springs area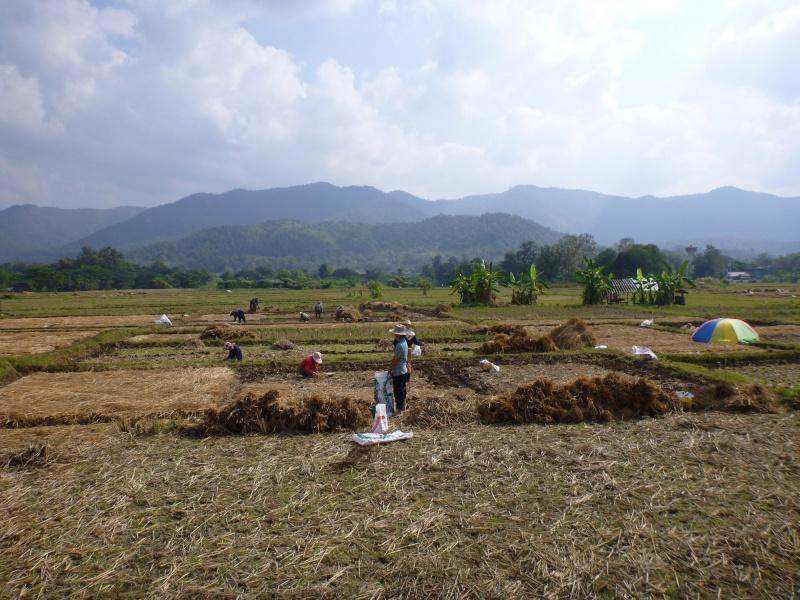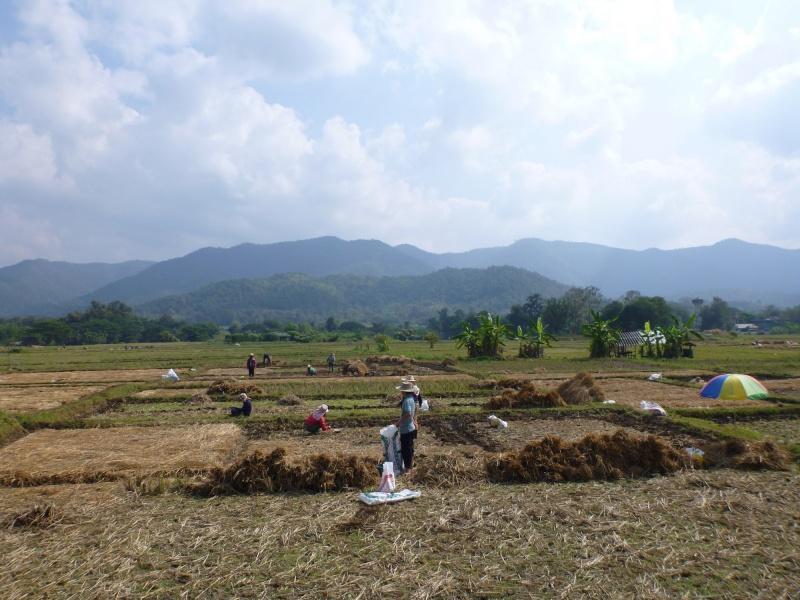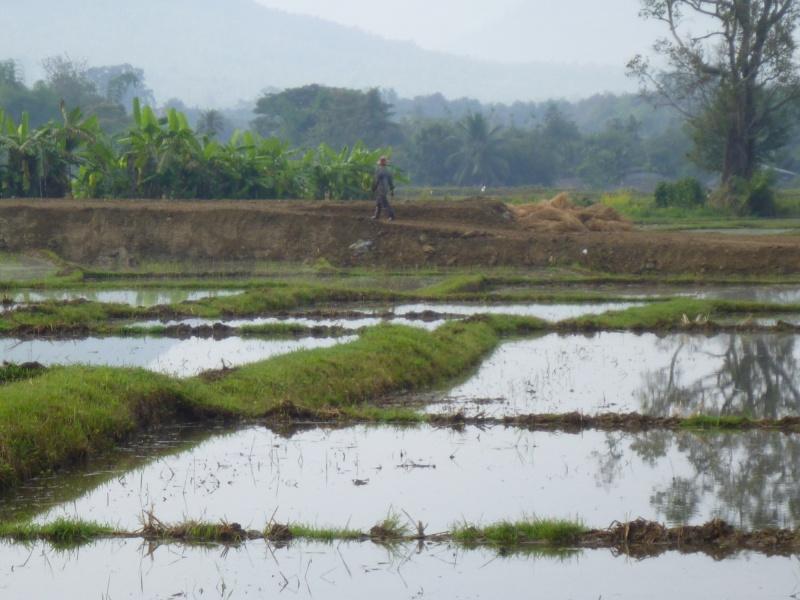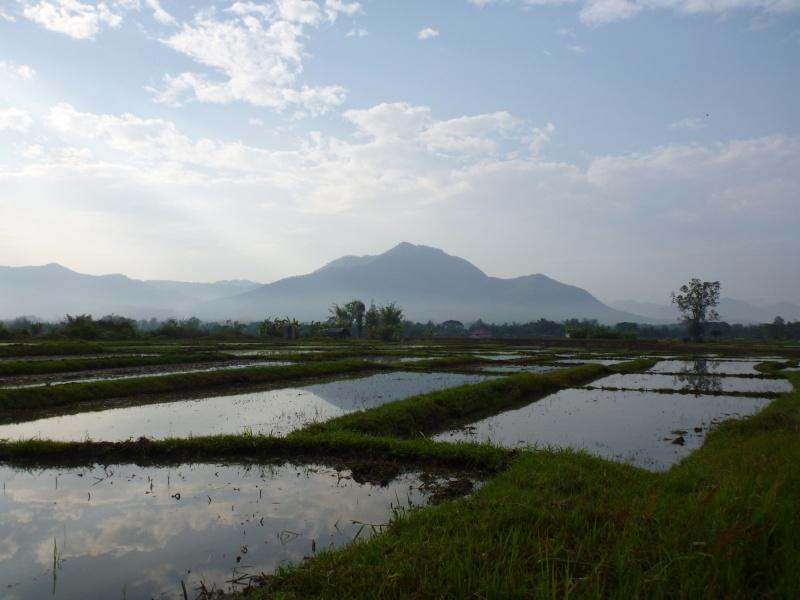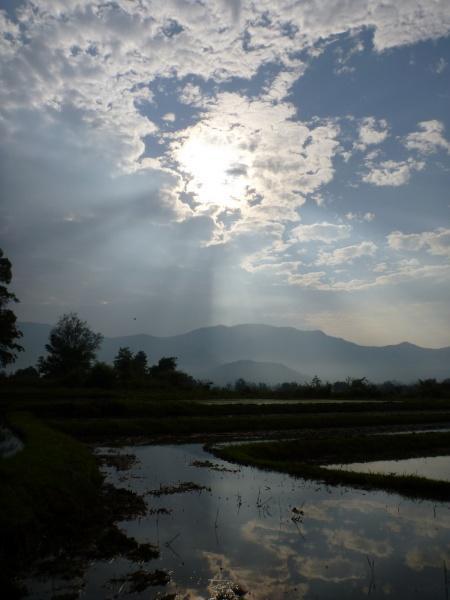 As fishenough puts it, the "Fisting Chapel"