Some Motorbike-Picture-Tours: Chiang Mai, Pai, Mae Hong Son, Tham Lot Cave, Kamphaeng Paet
When i came to Chiang Mai I stay in Hang Dong (near Chiang Mai). The first: Look for a motorbike, but I like 2-stroke! On the next day a thaiman give me his private yamaha 200. My girlfrient want drive with me too, but she don't know where I go :wink:. I told her that is sometimes hard, but she says "no problem"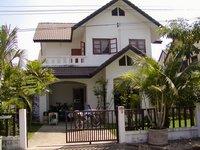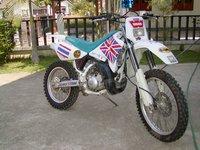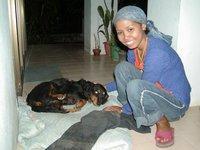 Doi Suthep, Huai Ting Thao
On the next day i want check she. We start a small tour to Doi Suthep and Huai Ting Thao.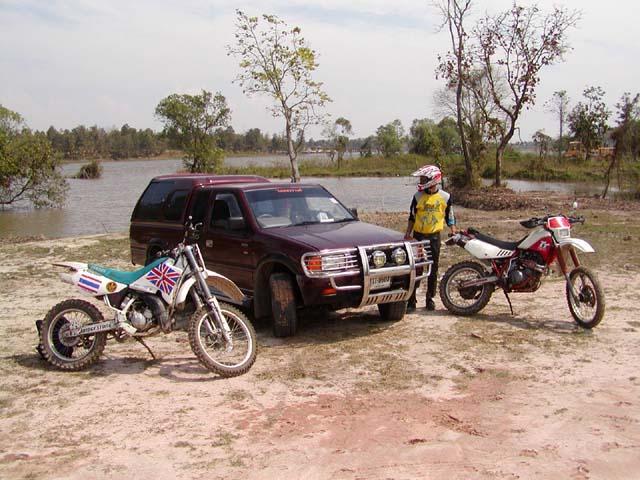 On Huai Ting Dao stop for picknick with birdeggs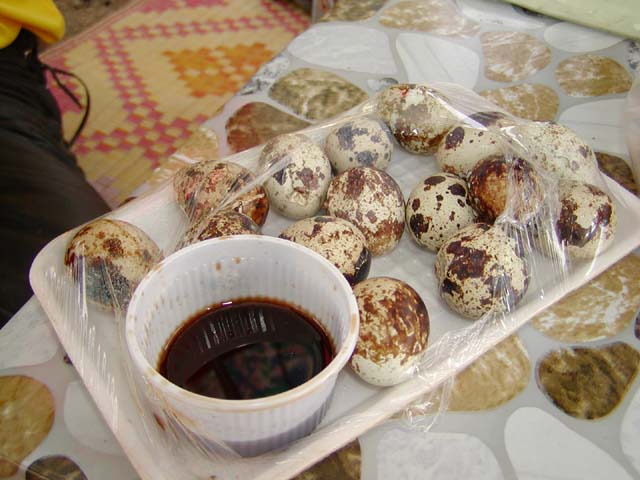 Really, she not make problem.
Pai
Then i think we can start to pai, the "real way". From Chiang mai to Pai about 140 km. Here a short stop: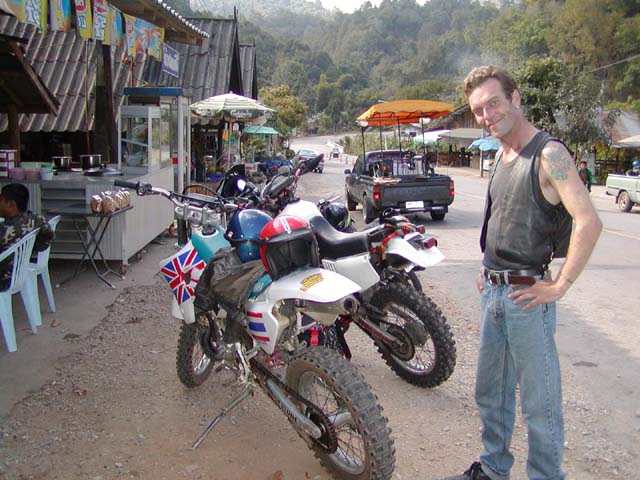 We go to Michel Bungalow, 7km before Pai. Michel have a small pool too, he is a swiss man.
Michel Bungalow,
60.M.10 Ban Rong Yang , T. Toong Yao , A. Pai
58130 Mae Hong Son , Thailand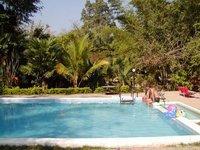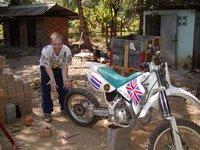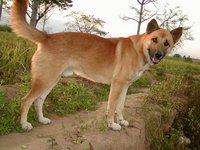 Some pics from the resort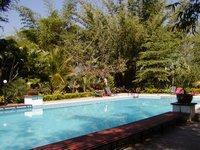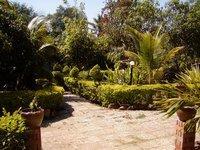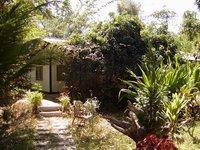 For no-swimmers :wink: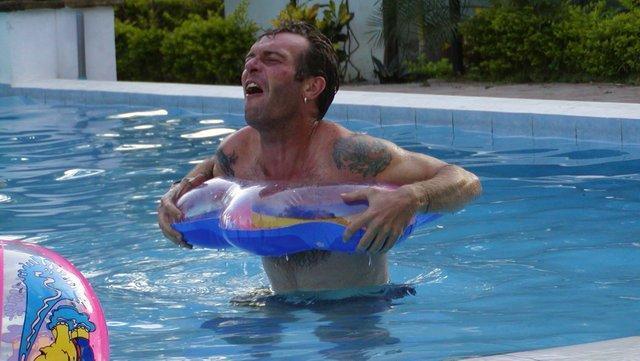 In the evening welcome-party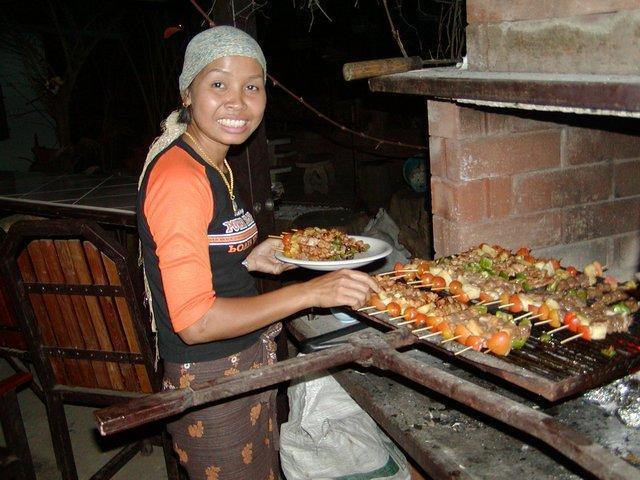 Some new resorts are in pai since my last visit at 2001. The Gasalong Resort is a unusual resort (pic on the right)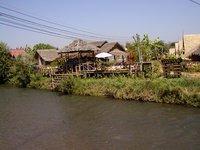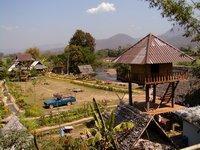 Some pictures of a trip near the hospital of pai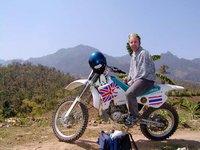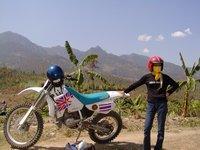 Nice dogs, later more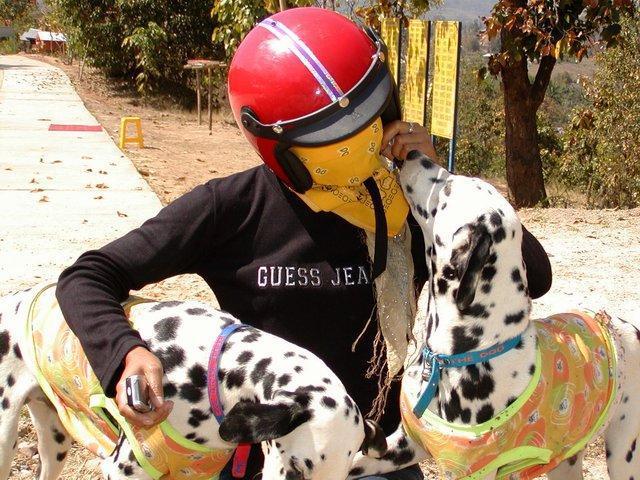 More in the next days..