The dinky little horns factory-fitted to most big bikes are little more than a liability. When trouble looms, you want a seriously
loud
noise to get the offender's attention
FAST!
I stumbled across a reference to Stebel's motorcycle air horns whilst looking for a new helmet on Ebay. There are many online sellers, I got mine from Motohorns ([email
[email protected]
]
[email protected]
[/email]).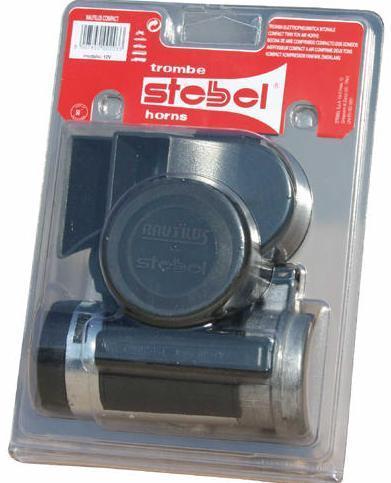 The Stebel Nautilus air horn draws more power than the factory unit fitted to your bike, but still needs to be connected to the existing wiring / horn button on the bike. Preventing any electrical issues arising requires a voltage regulator and fuse to be installed. The cheapest / fastest way to achieve all this is to buy the horn complete with an "Easy to install Plug'n'Play wiring Kit Included."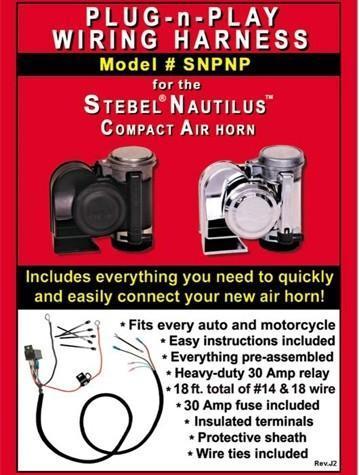 This comes pre-assembled with everything required to connect the horn to the battery, and thence to the existing horn's wiring, and includes a regulator, fuse assembly and even 5 cable ties! I'm far from being a mechanic, but the supplied instructions were well-written and easily understood. No joining, soldering or modifications to anything at all were required to connect the unit up on my Kawasaki Vulcan! It was almost TOO easy, and everything worked the first time!
NB: Not all the wiring kits for sale are
pre-assembled / plug 'n play
- some have all the components but YOU have to join everything together.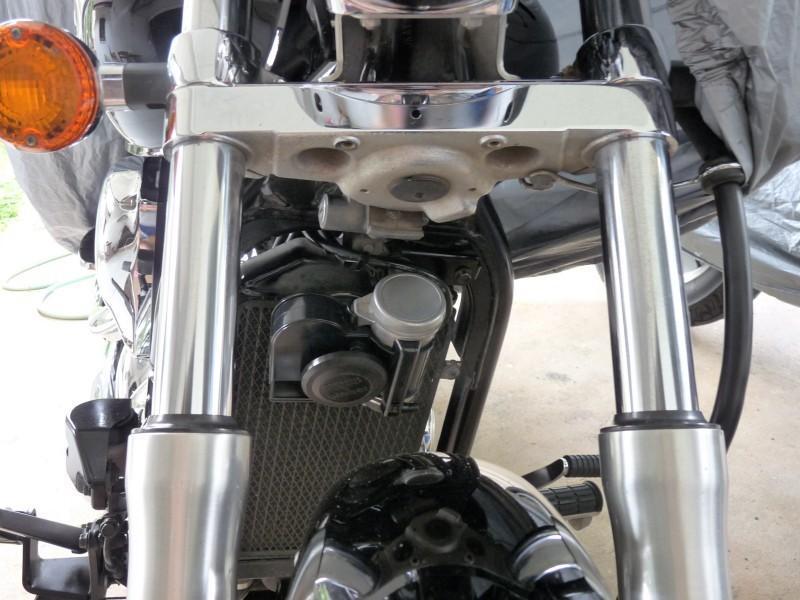 The unit bolted to the original horn's factory bracket, and is now tucked neatly away.... The bracket really requires a little "twist' to ensure the horn never quite touches the radiator's protective grille, and I'll get that done before long.
Field Test:
The unit arrived the day before the start of our recent 3000 kms trip from Chiang Rai to Koh Chang and back. It took about 30 minutes to carefully install. It proved its worth on a number of occasions - the number of idiots we encountered was proportionate to the distance covered. :wtf:
- Silly people misjudging big bikes for scooters, and doing u-turns, or street crossing immediately in front of us...
- Stray dogs...
- Songtiews, tuktuks, farm carts...
- Kids on scooters turning out from the left, into the left lane without looking...
- Etc...
Overall, I'm very impressed with the volume emitted, the ease of installation, and the value for money!!! :thumbup:
Highly Recommended as an Essential Safety Item!!!
Price:
From US$55 with wiring kit
Source:
Ebay / Motohorns shop. Twisted Throttle, Amazon etc also have them...