Strange Tyre wear.

At the start of my last Thai/Lao trip. I decided for the first time, to put a set of knobbies on the KLX as it was the start of the wet season, and I was intending to do more off the beaten track riding on tracks I hadn't ridden before. But, it didn't work out that way, and I ended up doing a lot more riding on the tar than I would have liked.

The two photos below are of the front knobbie, and how strangely it wore down. The tyre at this stage had done around 7000kms which was when I decided to get rid of it.

At first the knobs that are worn completely flat looked like someone was tearing the knobs off with a pair of pliers. But as they wore down, they became flatter till they ended up completely smooth.

It doesn't seem possible for every second knob to wear off while leaving the others all but untouched. Strange.

Funny thing is that the rear which has now done 8000kms is almost as good as new.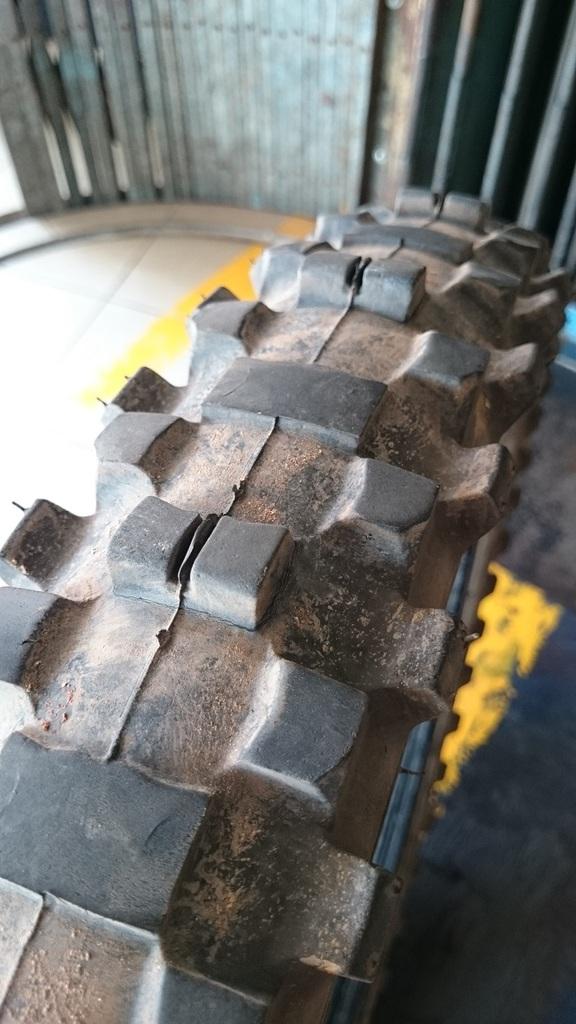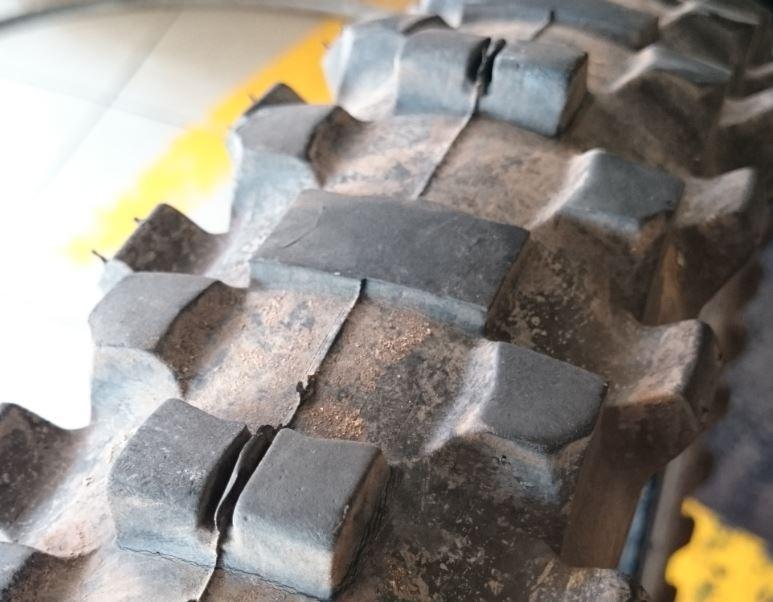 Moto-Rex