Last week (Nov 17-23) I went to Surin to finally see their annual Elephant Festival. I've previously visited
many other community festivals, and consider Ubon's Candle Festival my favorite thus far. While in Surin, I
also visited some of the regional sites.
Rather than one lengthy post, I'll make a few 'Surin' titled posts, but will begin with my visit to the "Million
Bottle Wat" (Wat Laan Khuaat), one of the most unique wats I've yet viewed.
The Wat Laan Khuaat is located about 15km south of where Hwy 220 from Si Sa Ket, meets with Hwy 24.
The wat is comprised of about 14 structures and all of them are made from bottles. And, yes, even the
interiors on many of the buildings are made with bottles! Reportedly the "jao-a wat" (head monk) was
dismayed with all the discarded bottles that graced the regions landscape and decided to do something
about it. I was told that construction began 30-years ago, but doubt that figure was accurate, considering
the immensity of some of the buildings and the amount of bottles required.
The few pictures I've included below only show some of the structures, but they will give viewers an idea of
what visitors will encounter. I found the wat a mind boggling fairy land of bottles of all sizes, shapes and
colors. If your graphics viewer allows you to zoom-in, even with the reduced size posted pictures, you can
better see some of the detail of the various buildings.
This is the entrance, but the picture fails to show that the bottle wall extends about 150-feet in either direction: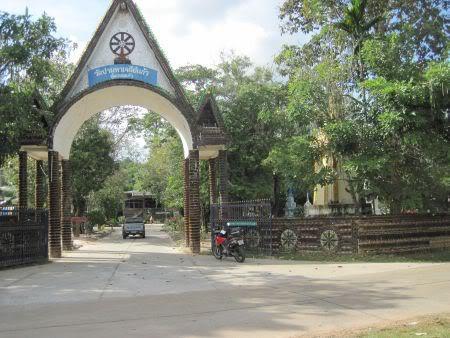 Upon entering you encounter their large water storage tank and a rest area, both made with bottles: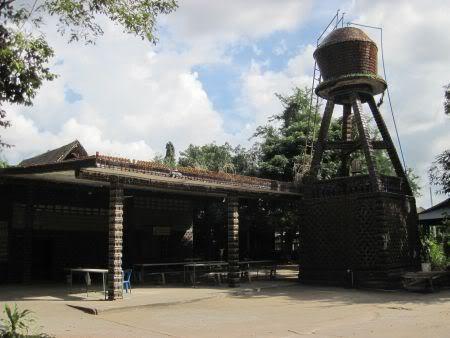 Below are some of the structures. Note that not only the walls, but also the roofing was made with bottles and cement: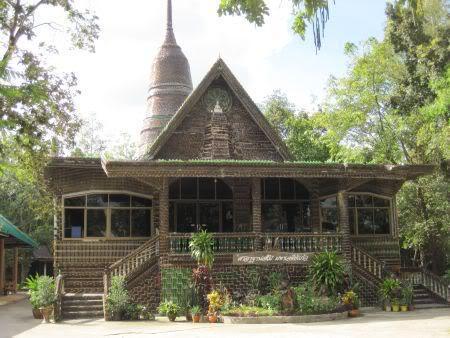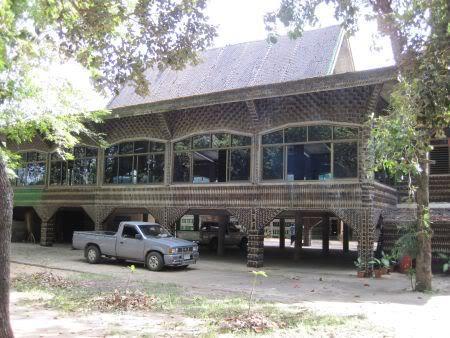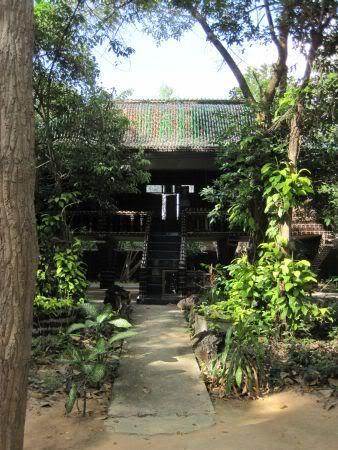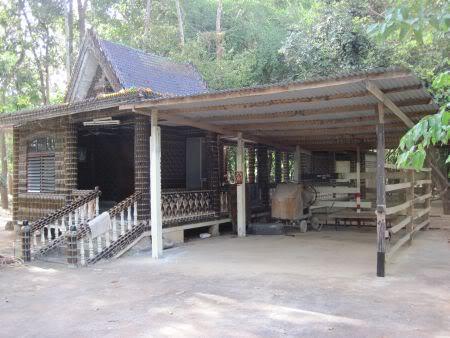 This structure was unique in that it was surrounded by pools of water containing carp fish.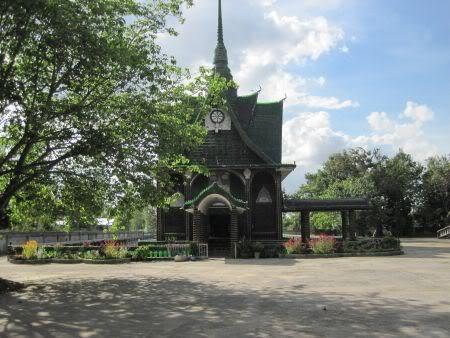 Some detail of the above pictured wat: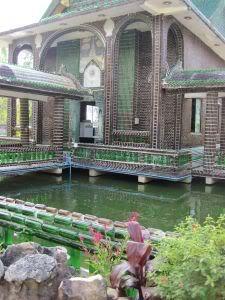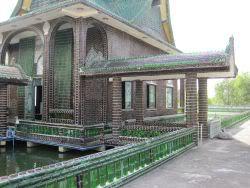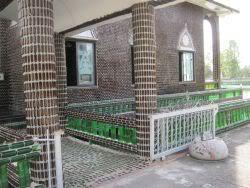 This shows only a small section of the long building that houses the toilets. There are at least 16 toilets [I didn't count
]
..but an bladder induced inspection revealed that even the interior of the toilets were made with bottles!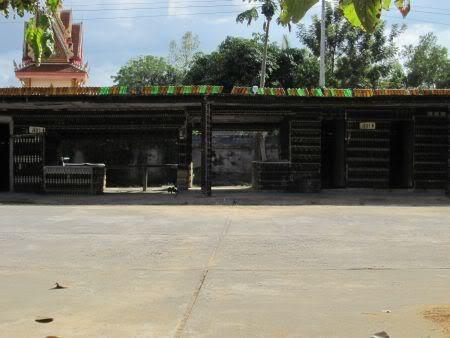 Some of the buildings have mosaic scenes on both the exterior and interior walls. From a distance
nothing seems unusual, but a closer view reveals that the pictures are comprised of varied colored
bottle caps! I imagined one of the monks asking 'you have another white one, I just need one to finish',
'Nah, none here'...so he had to prowl the streets hunting for an elusive white bottle cap!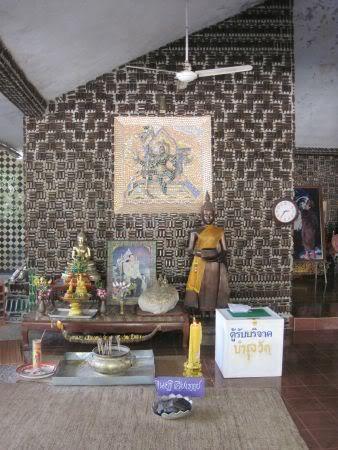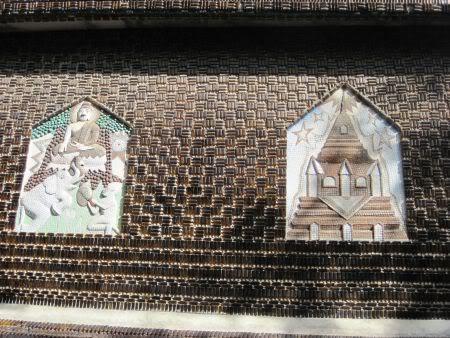 Below is a closer view of one of the mosaics: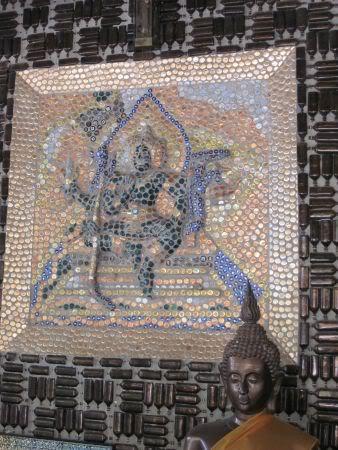 Next post will be of the silk producing center, which makes the silk for royalty as well as the
Jim Thompson shops, and the Elephant Festival.
ChaiYo