Known David about 15 years, so when you get a chance to go for a ride, why not.
The destination was Chiang Khong and the mission was to turn David's maps into baht. David riding the Africa Twin and a Honda 400 for myself from Mr Mechanic, we left Chiang Mai about 9 am on 2nd March and the pressure was on.
First stop Thaton, check the maps at a restaurant, had some coffee and went. Next stop Mae Salong.
I'm watching the Africa Twin through this tight left hander instead of the road and BANG, down on my arse. The next thing I see when I'm picking up my bike is David right there taking some happy snaps.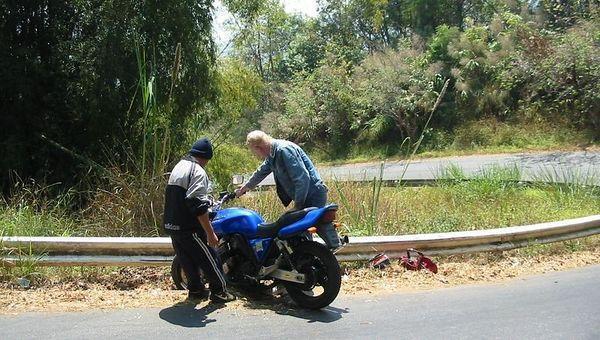 After a new brake lever we split up, I head to Mae Sai and David goes bush meeting in Mae Sai and then to Chiang Khong.
A nice place Chiang Khong and we stay 2 nights at Baan Tam-Mi-La Guest House.
On our night on the town, David carried this bottle of Famous Grouse 59.9% for added entertainment.
Big night spot called Madam seemed quite a friendly place but so did a few other places we went to.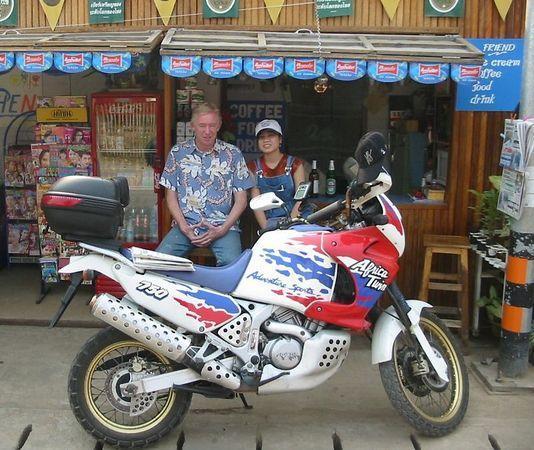 The first night the DJ was a man and the next night he was a lady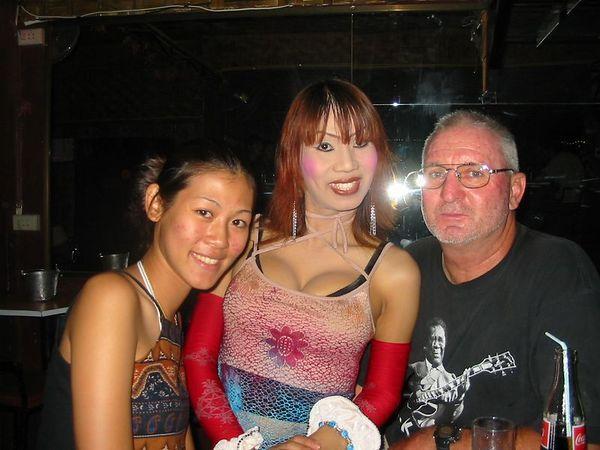 but I guess that's just normal in Thailand.
Day 3 David went accross the river with more maps while I nursed my bike back to Chiang Mai.
Graet trip David