Here's a plug for kun Neramit, the tailor! :lol: I recently got 2 custom-made heavy-duty denim jackets from him. One is lined and is extra warm, the other unlined for the hotter days to come.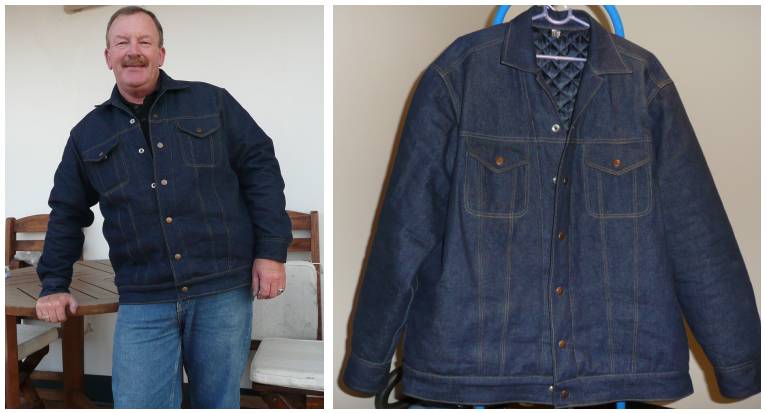 From first measurement to delivery was 10 days, mainly because I was away for 4 days in BKK. I've worn the lined one the past couple of days during 700kms of excursions into the Doi Ang Khang / Wiang Heang mountain areas, and found it to be a perfect choice. It is warm enough to be comfortable at altitude and in the late evening coolness, but not too hot during the middle of the day... The fit is excellent - firm but not quite tight, and the jacket does not "inflate" at speed.
Attention to detail was impeccable - hell, he even made the left wrist a little bigger to accommodate my huge watch! :shock: The length is designed to stay snug below your belt level when on the bike, and there is adjustment to tighten the hip-level band. Cost for the two jackets was less than 4000 baht - dependent on your size, extra pockets etc etc.
You can find his shop by going down Chang Moi Rd, turning left into Ratchawong Road - he is on the left a few metres before the intersection with Thai Wang Road (to Nakorn Ping Bridge) and diagonally oposite the gas station / Tesco Lotus.
Cheers
Ben