Two GT Riders go orange for a day. Testing the new KTM dirt bikes.
I recently went riding at a KTM test day, where they had the full range of new 2014 KTM Enduro and MotoX bikes to try out.
I didn't take a lot of photos, as I was trying to ride as many of the bikes as I could,… but believe me, they were all orange and had two wheels.
Two GT Riders already to try out the new orange bikes.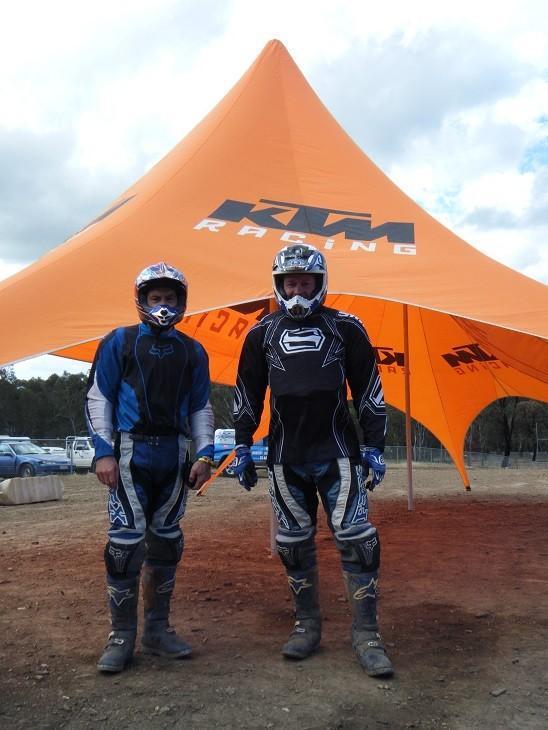 It was a well run day, with 2 or 3 of each new model to try out, which meant no waiting.
I rode the 350 4stroke enduro, the 200, 250, 300 2Stroke enduros, and the 250 2Stroke Mxer.
There was an enduro loop to try out the enduro bikes, and a MX track for the Motocross bikes.
The enduro loop was good as it had some very tight rutted single trails, as well as a couple fast open sections.
First ride for the day was the bike we were both keen to ride, the 350 4 stroke enduro, all the magazines had been raving about them,…it was good, but it was the bike I least liked.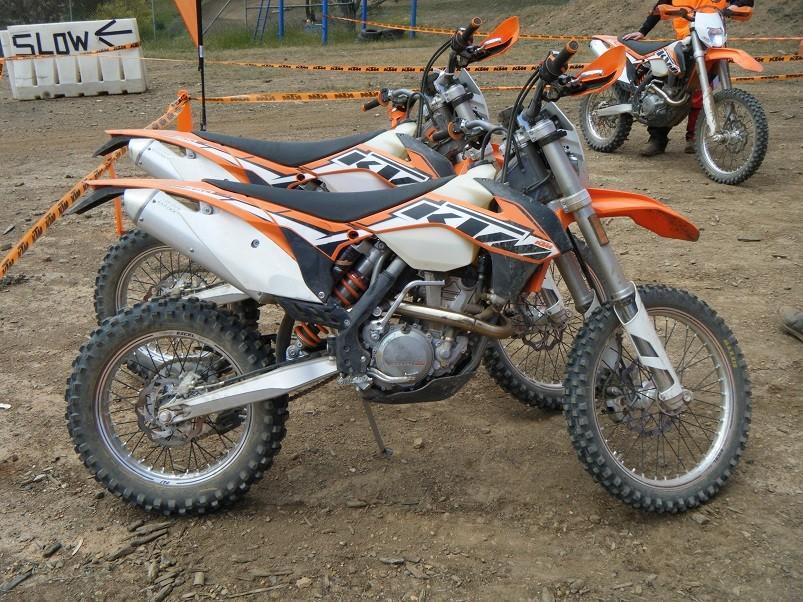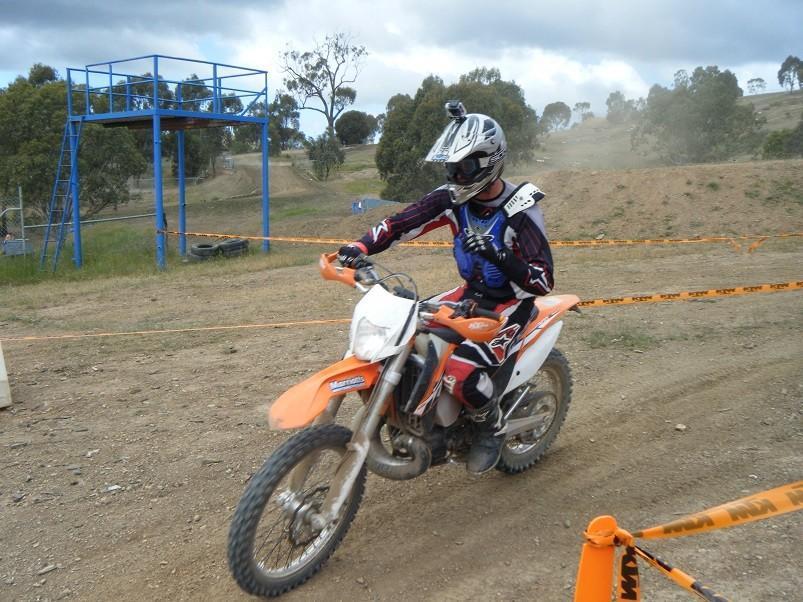 Next up was the 200, 250, and 300 enduro bikes, and it was good fun riding these things.
Give me a two stroke any day.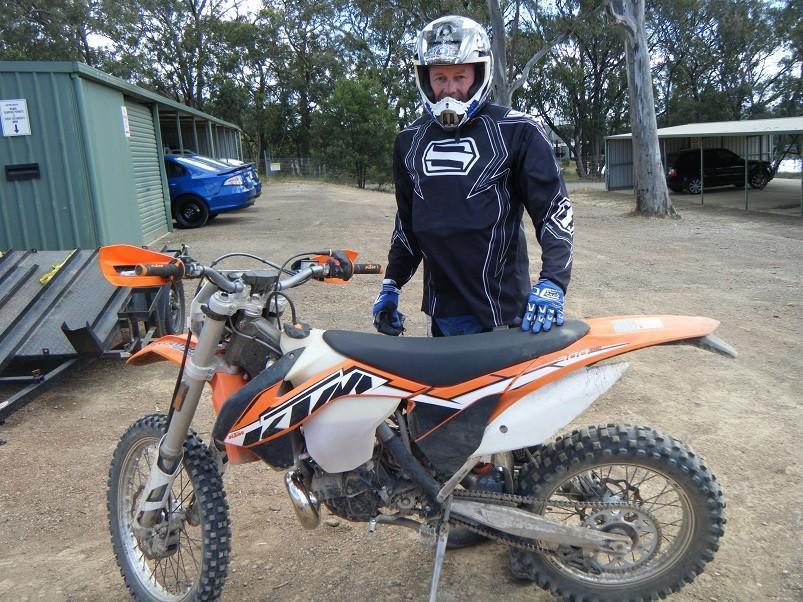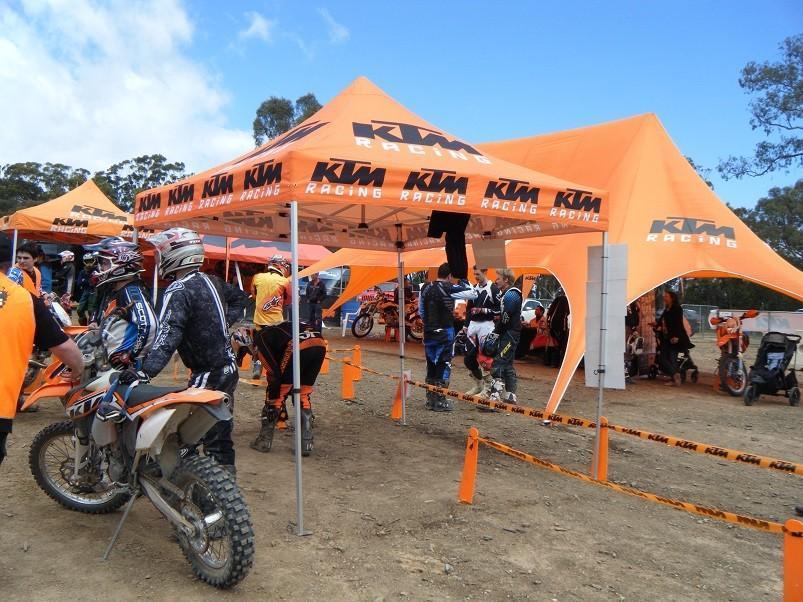 I had a couple of rides on this 250 Mxer which was a buzz.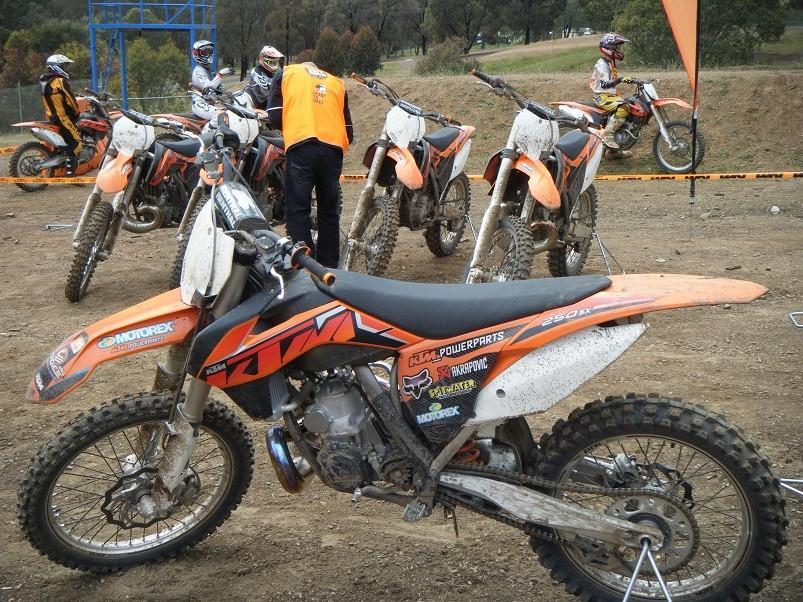 This is the MX track at Broadford Victoria, the last time I rode here I had long hair and no wrinkles, so it wasn't yesterday. Great track to ride when you haven't been a MX track for a while, smooth, a couple of big table tops, and a plenty of jumps that don't require a Sherpa to get you to the top, which is rare in MX tracks of today.
Orange a plenty. Very well run day by KTM.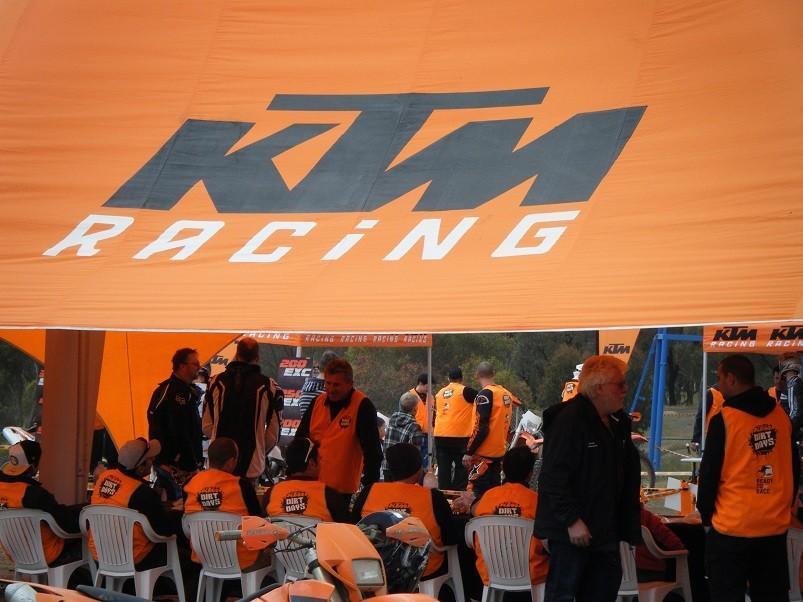 Me with the KTM factory racing transporter….. What happened to the days of the old rusty old ute to get you to the race meetings?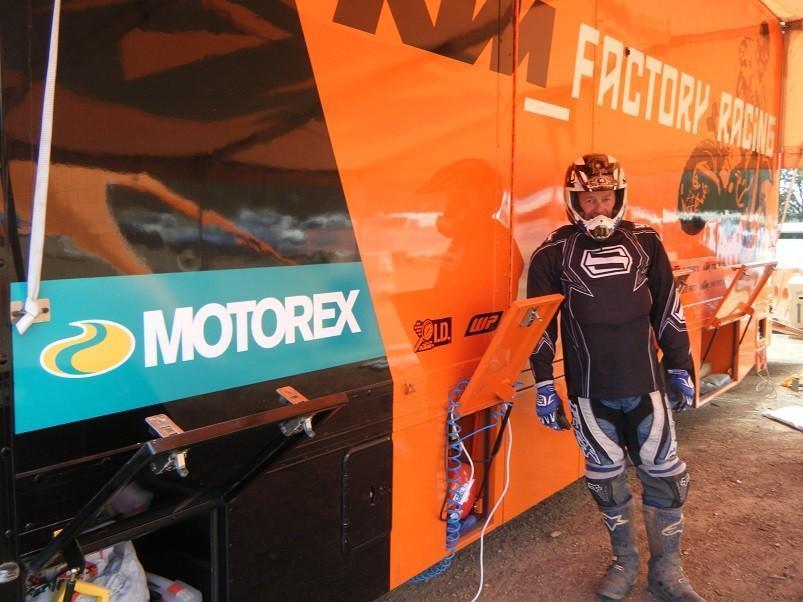 It was a great days riding trying out these bikes, funny thing is we both reckon the KTM 200 EXC was the one we both liked the most, and by a long way. As my mate said….it makes you feel like your 18yo again.
Our favourite by a mile. The KTM 200 EXC (not my photo)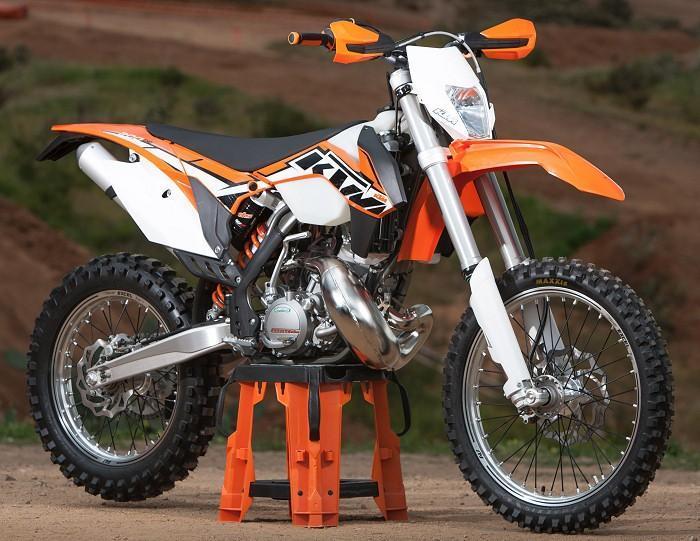 Moto-Rex