I promised to write a report here of the SE Asia part of our trip. It took me a while but here it is.
We started of in Bangkok where our motorbike (a KTM 950) was waiting for us. We left it there 5 months earlier because it way too expensive to take the bike into China. We did go to China but bought small bikes there. See below for some links about that part of our trip.
South Thailand we did before so this time we chose to go to north Thailand famous for the greens hills and countless corners. We used the Mae Hong song Loop as out basic route and did some detours on our way to Laos.
Green it is!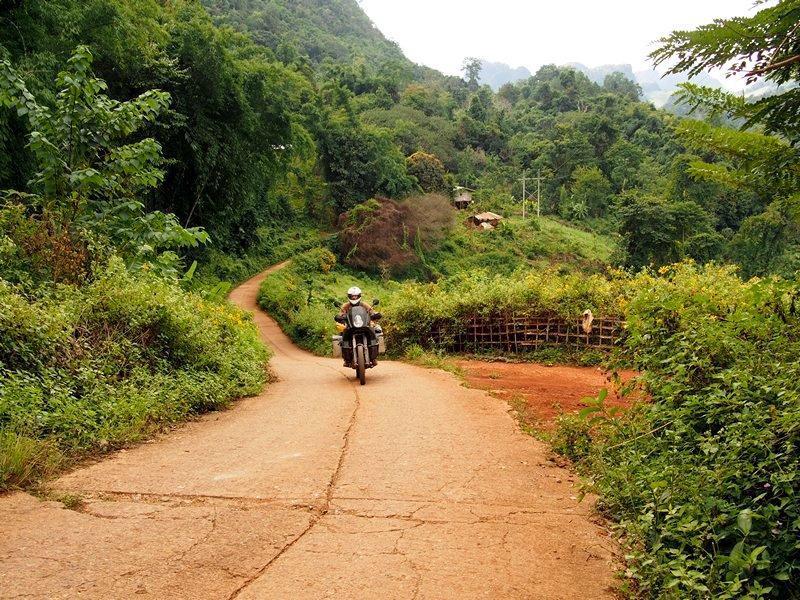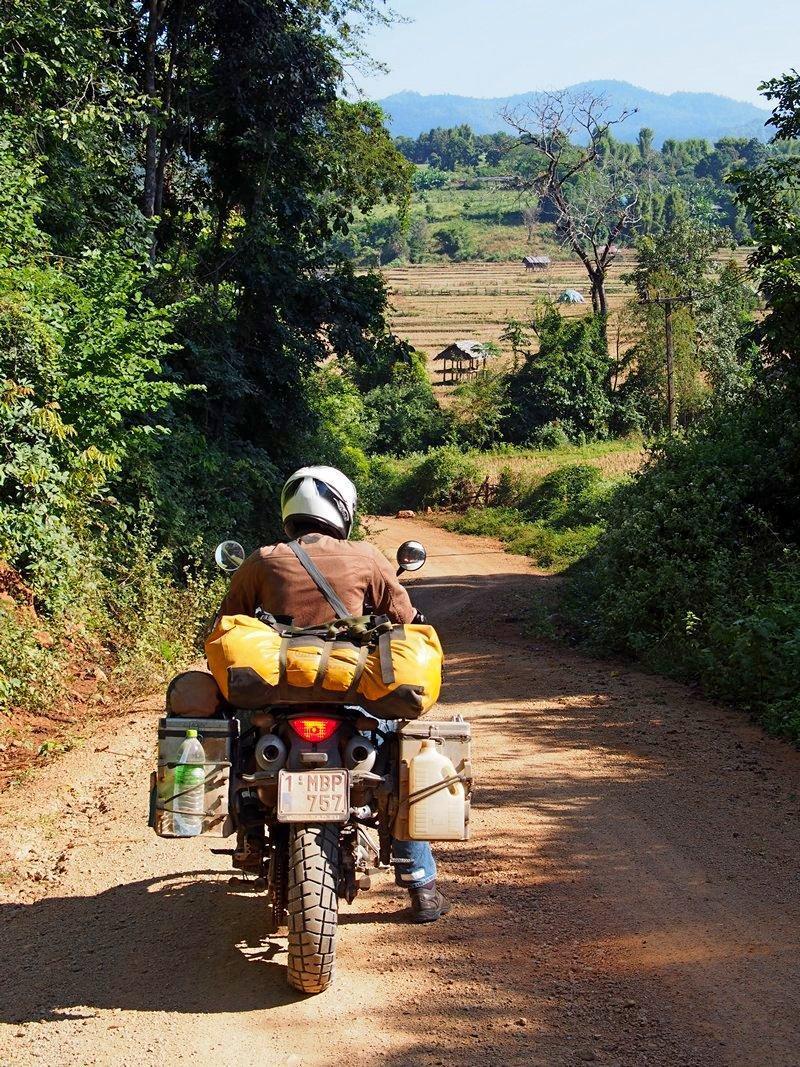 Lots of corners...fun for us, but not for everybody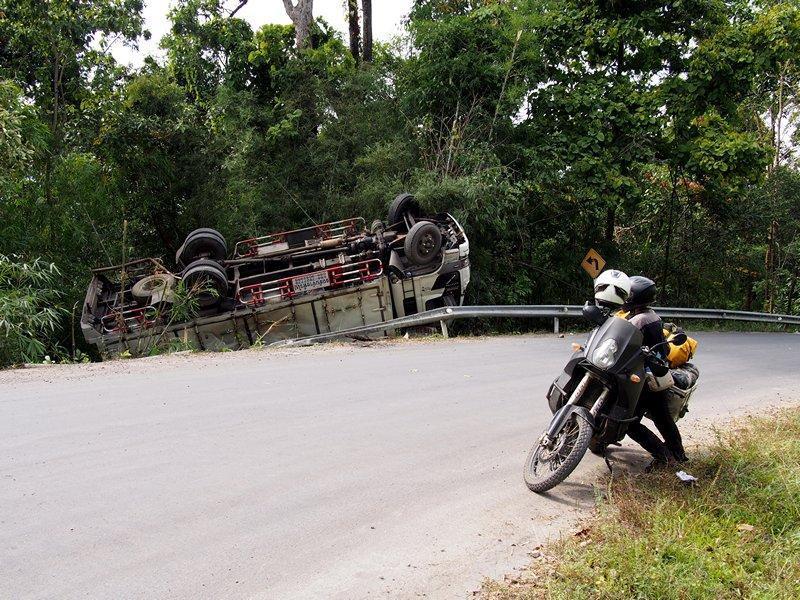 It didn't take long for us to go and explore some off road. It all started very nice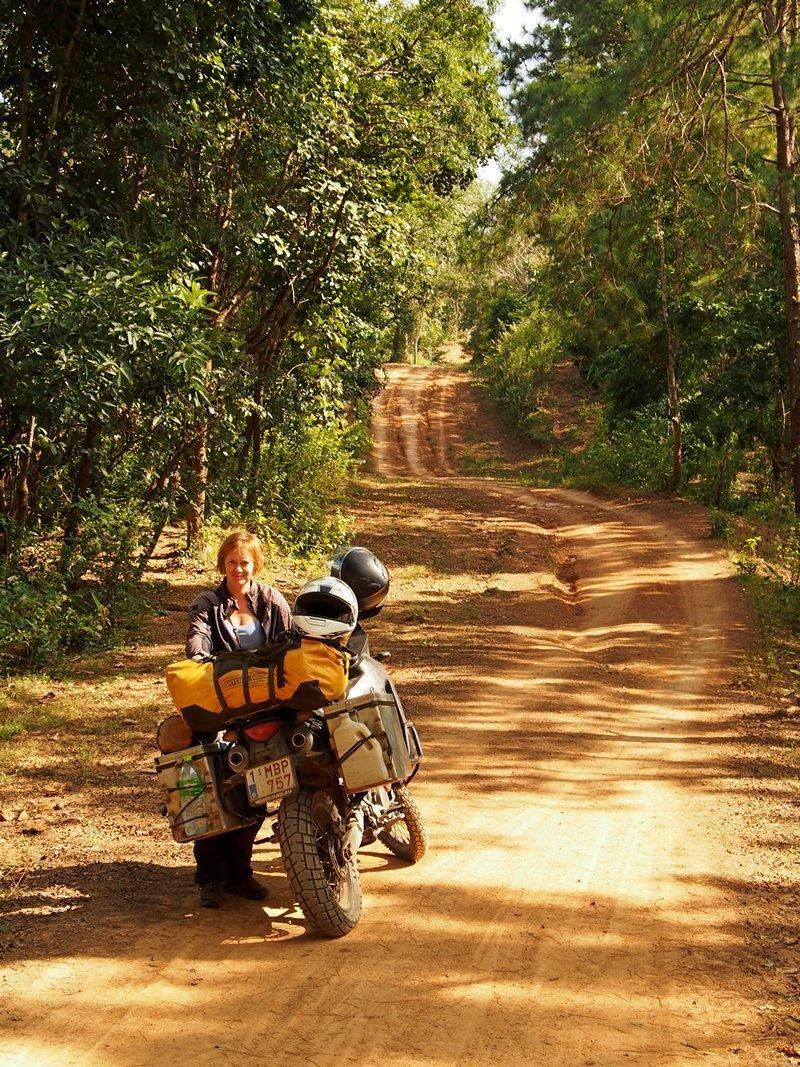 However on the other side of the mountain which has less sun it was another story
Still sweating if I think about it...crazy how slippery the mud is here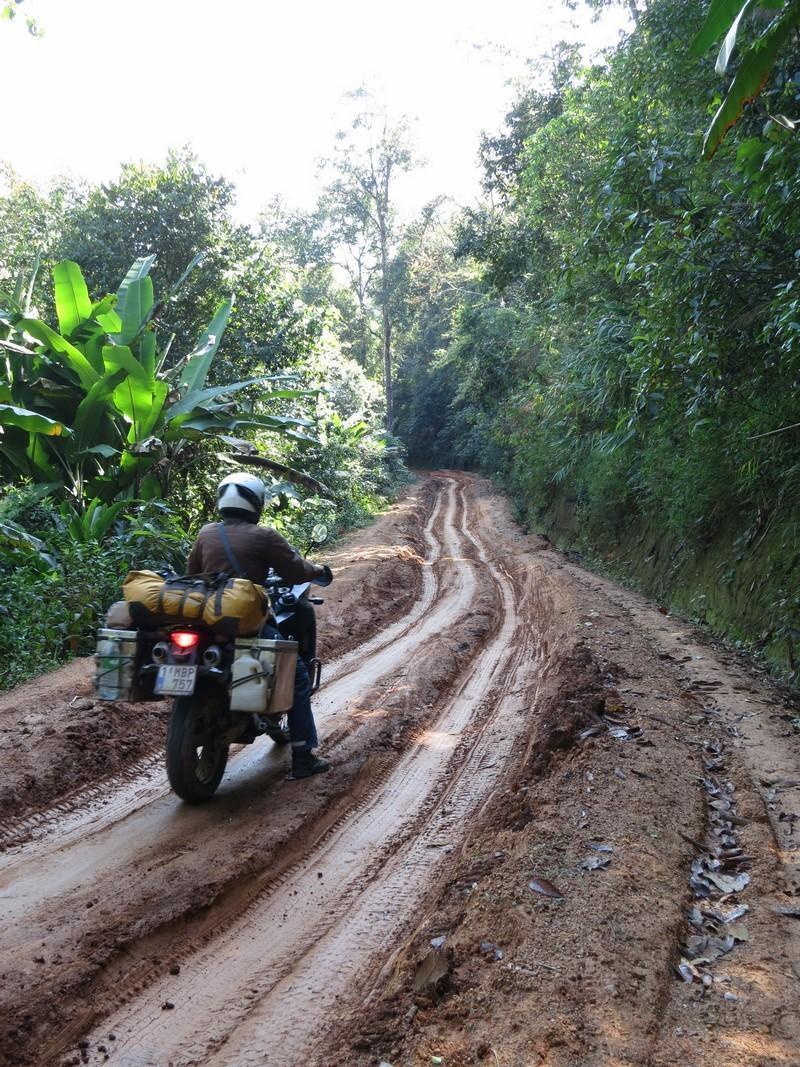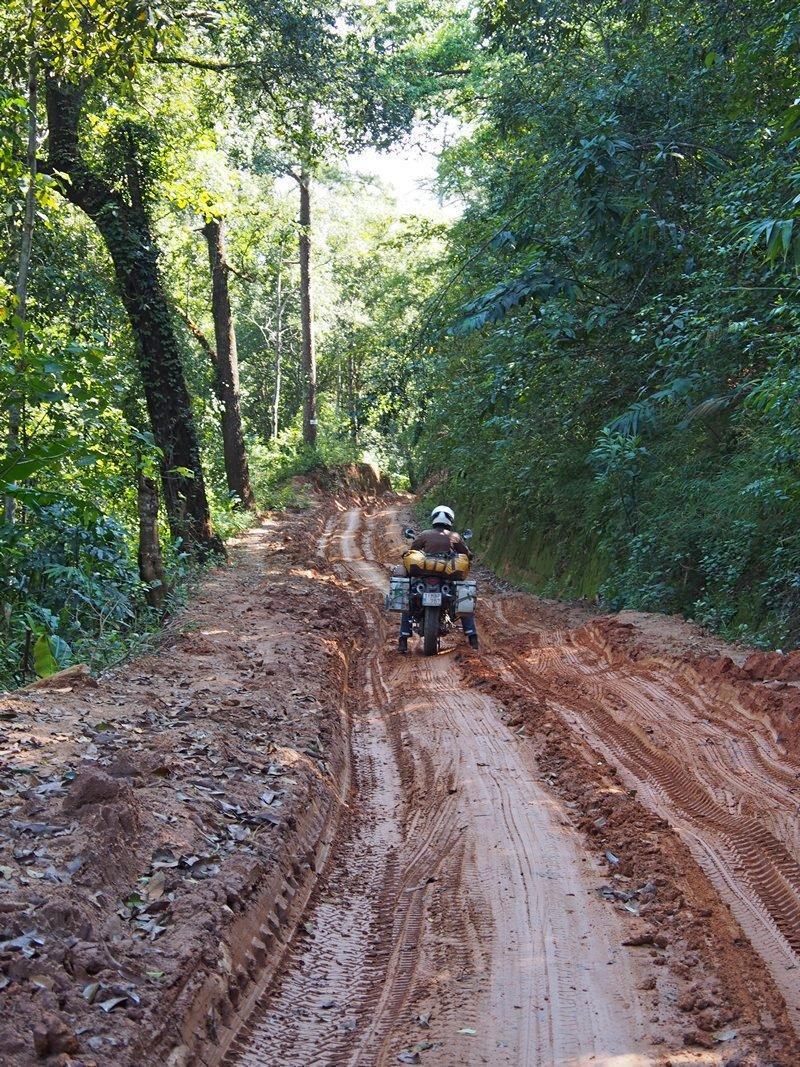 From Thailand we went to Laos. Here crossing the Mekong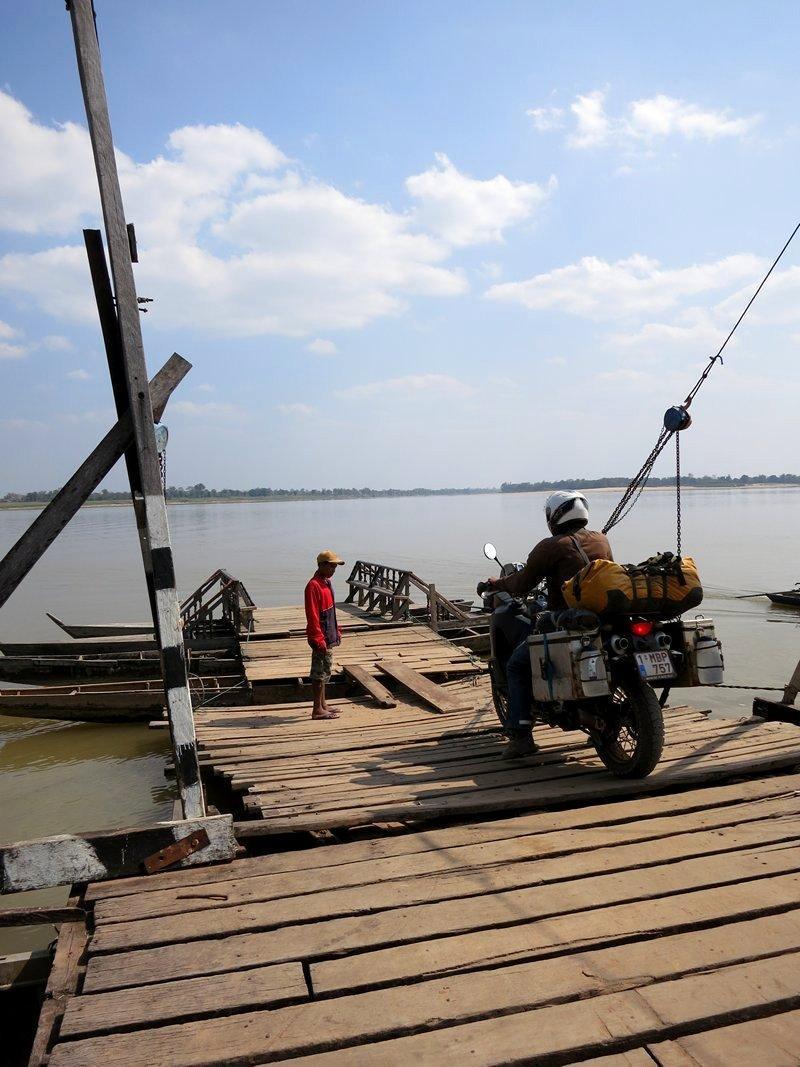 We had a bit of rain the first days which makes riding a challenge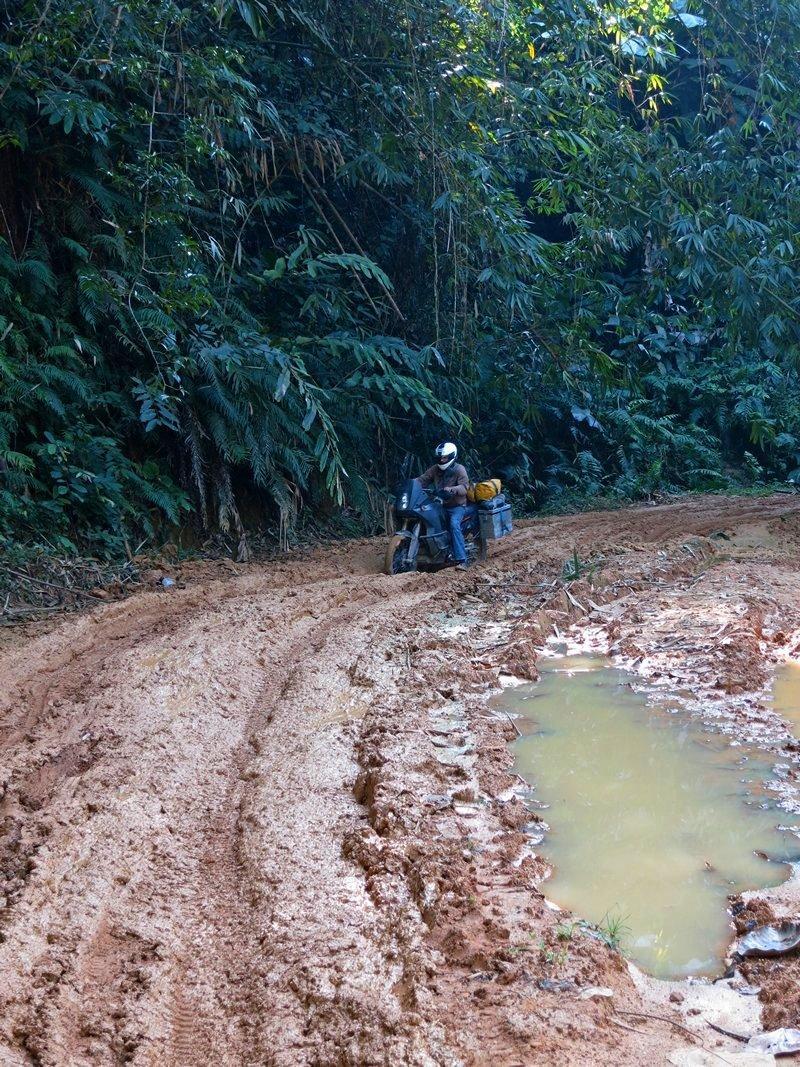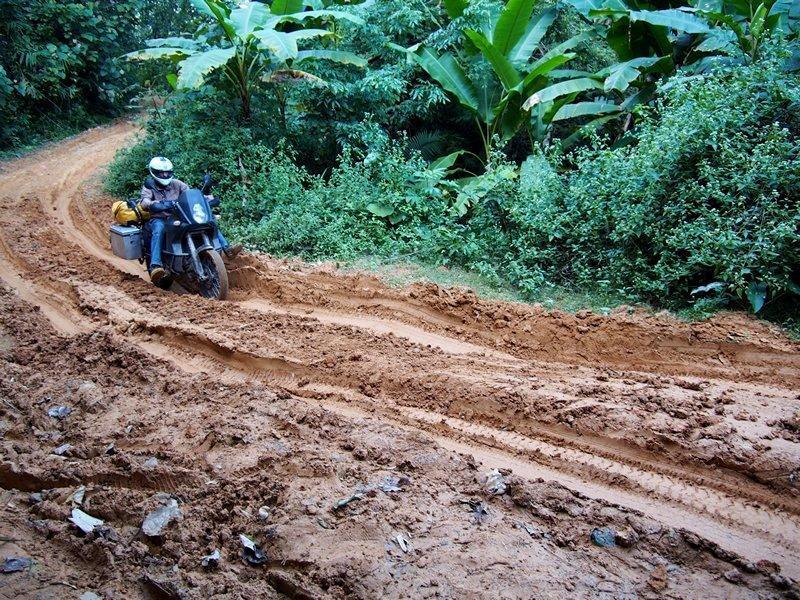 Border patrol..wished I had one of those 125cc for the mud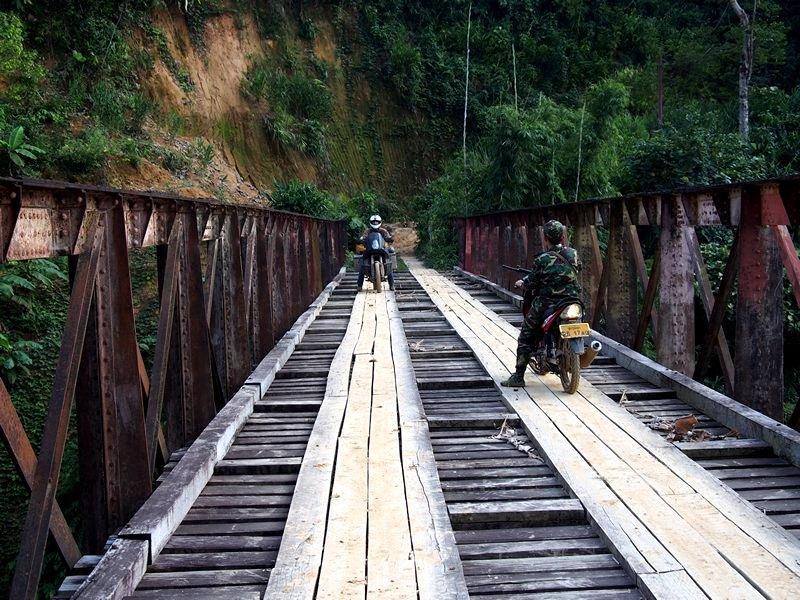 Starting to get the impression that this road is not a lot used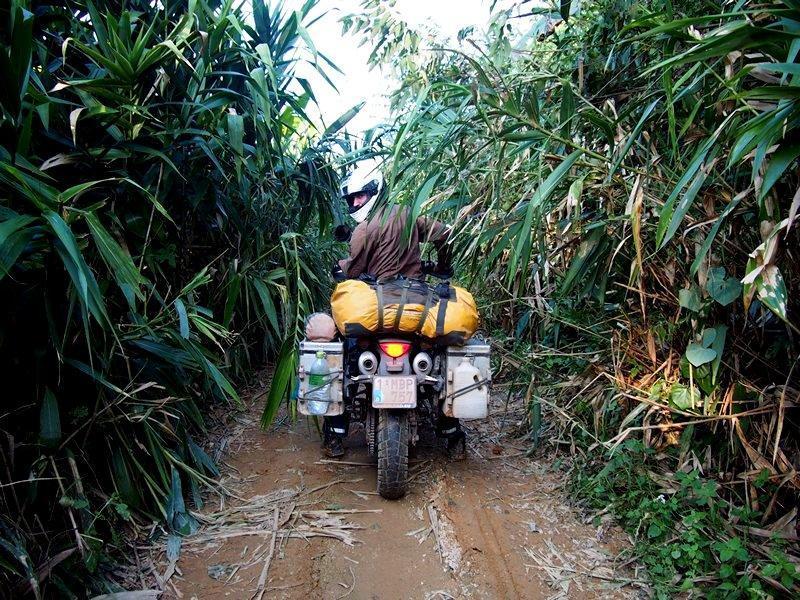 Laos girls on a sunday
Entering Vietnam on a foreign bike is normally not possible except when you join a tour. But we had time so we thought lets give it a go
First border we try is not a success. Only locals allowed and they send us back. Vietnam was only 1 km further down the road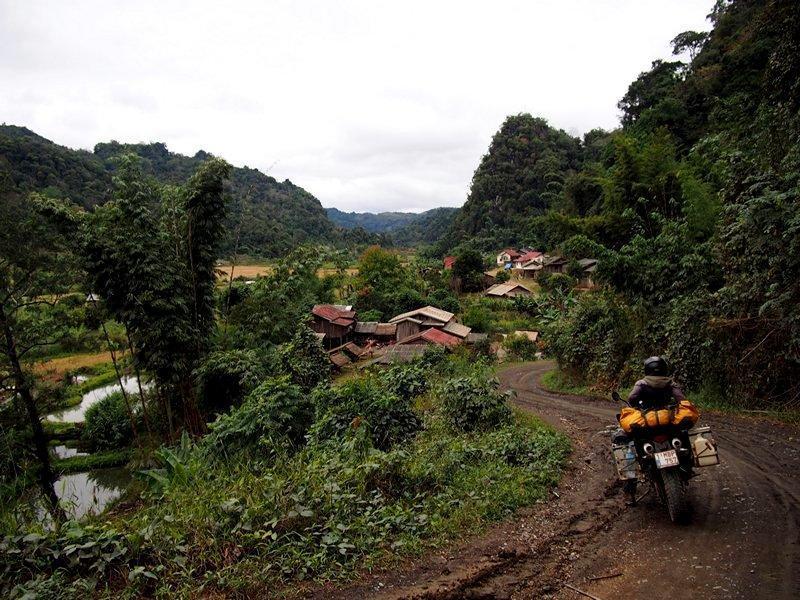 Luckily the road going there and back was very nice with beautiful scenery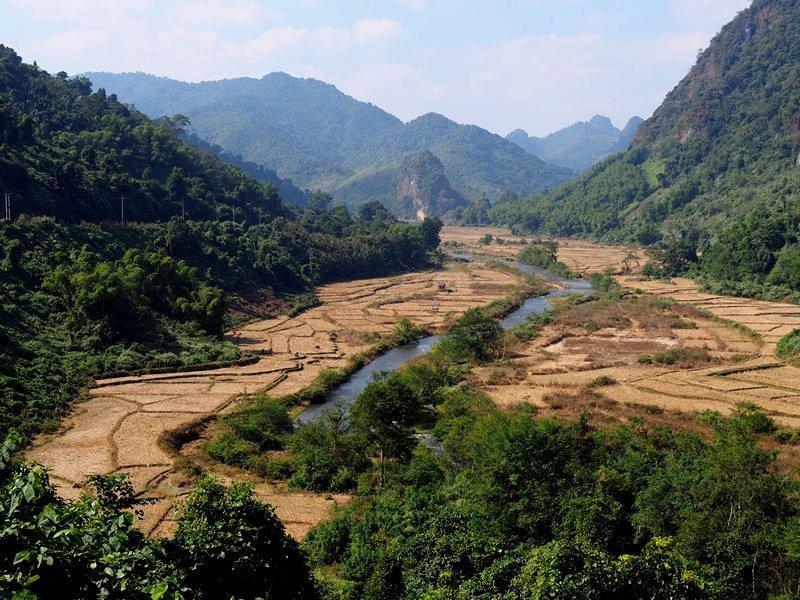 Second border we try and to our own amazement they let us in! It's the Na Meo border and it took us a couple hours to convince them but they say ok. We had to promise them we would leave Vietnam at the same border
Na Meo Border Crossing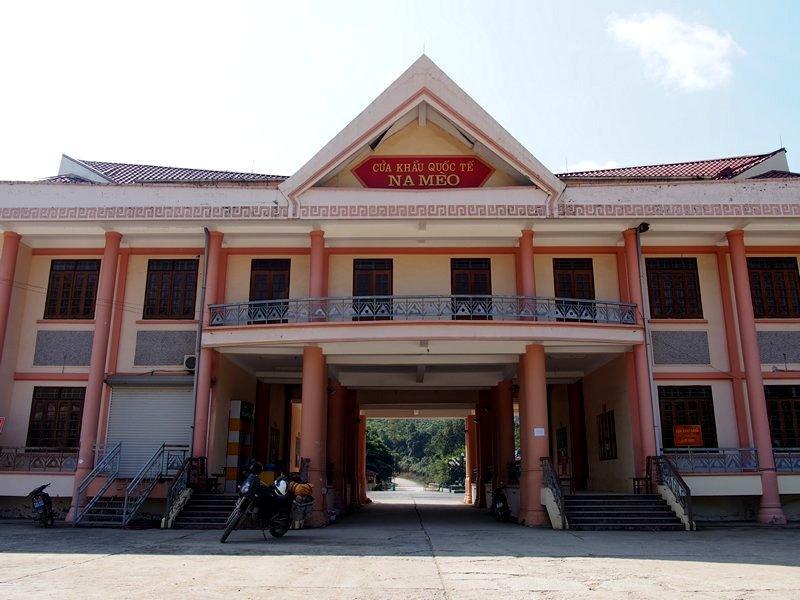 And almost immediately a welcome from the red government
Since we only have 1 month and we promised to exit at the same border we decide to only ride the north.
Hanoi must be one of the most hectic cities we ever rode in. There are about 2,5 million small 125cc bikes. None of them bothers to obey traffic rules.....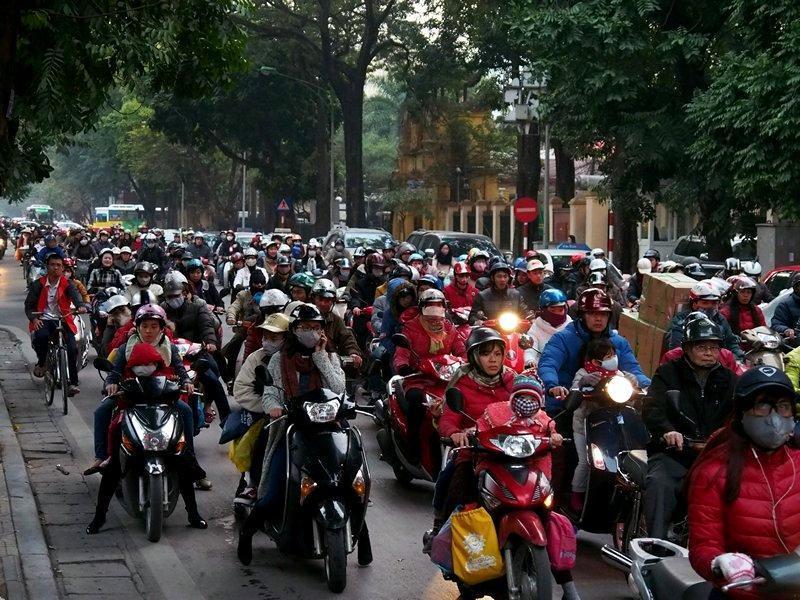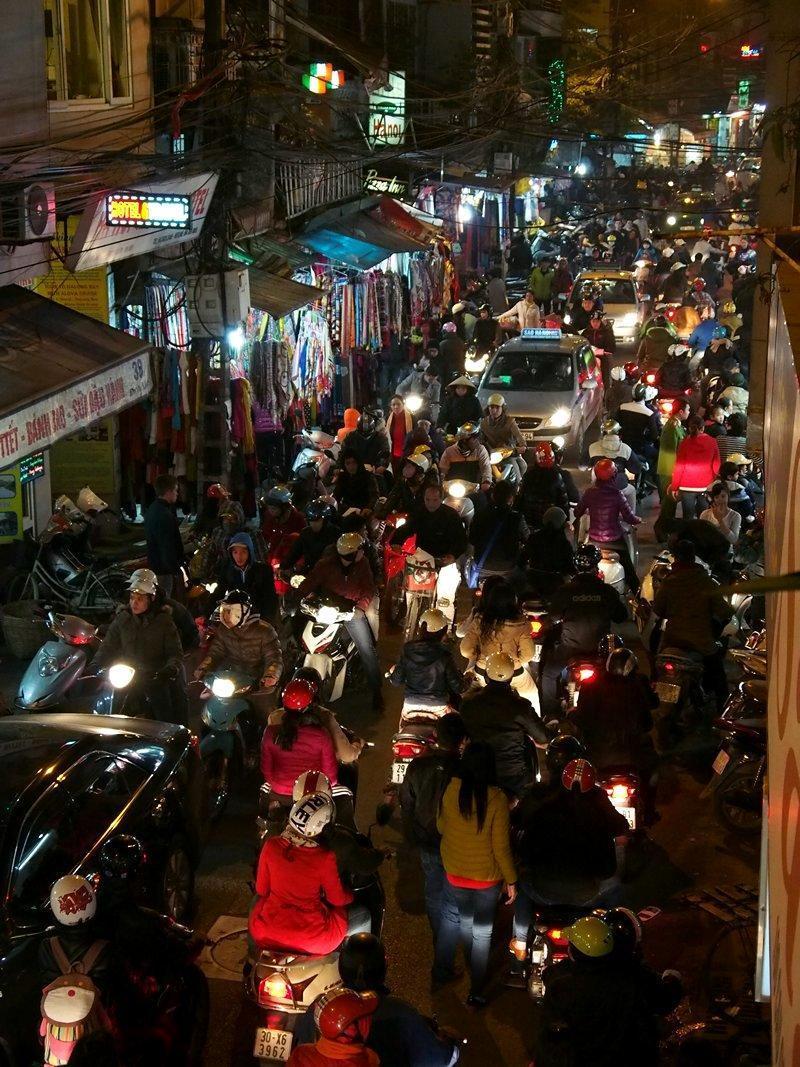 your mobile butcher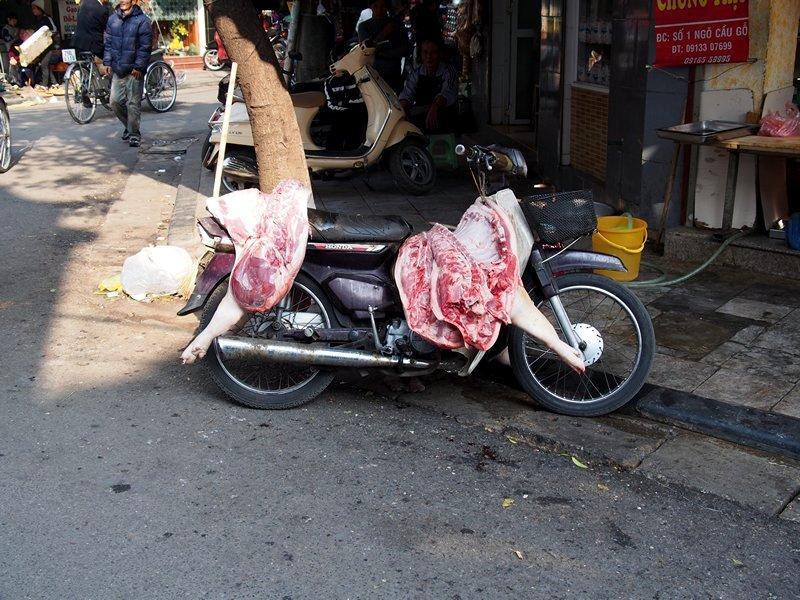 Wherever we stop we become a local attraction. Always the same questions. What does your bike cost, how fast does it go and how much petrol in the tanks.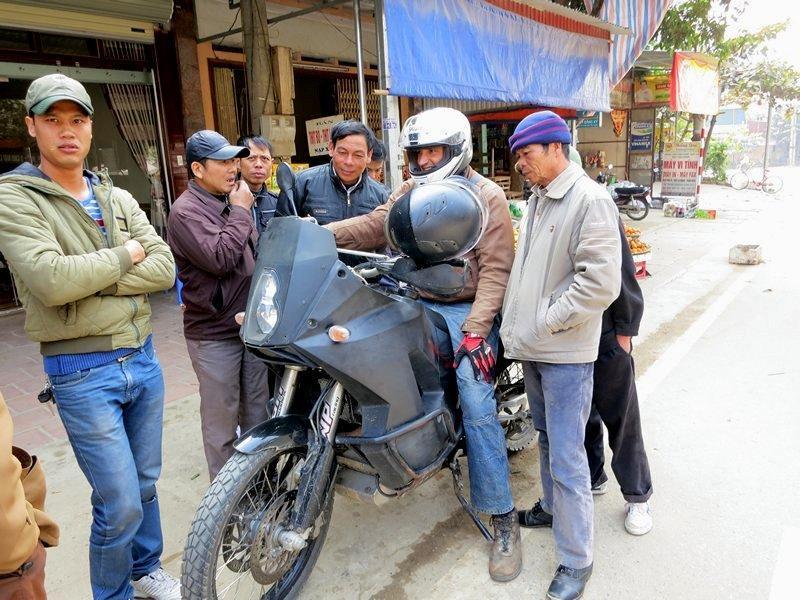 Again beautiful scenery to drive through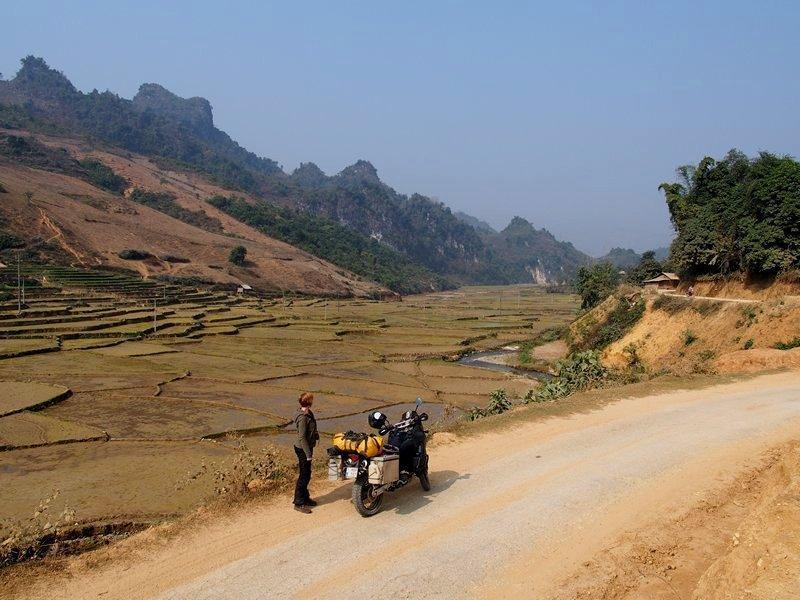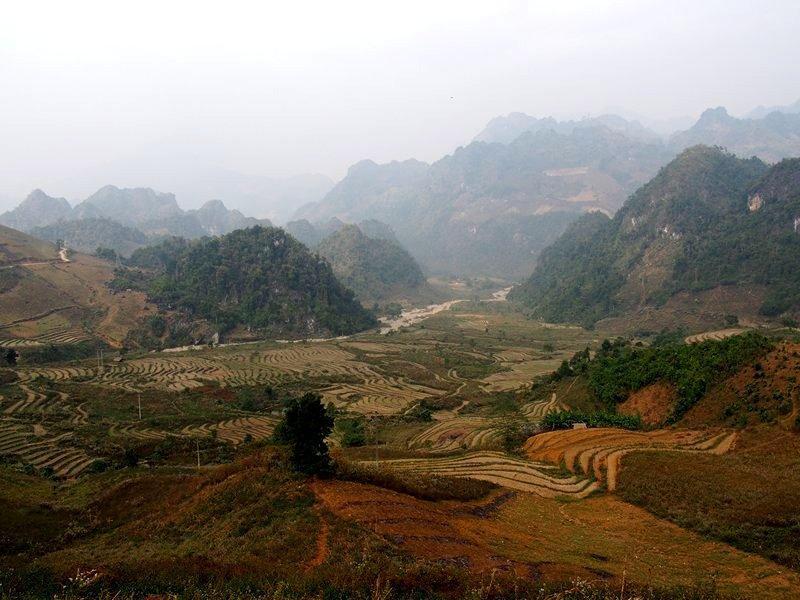 The kids in the villages love a huge bike with two white people on it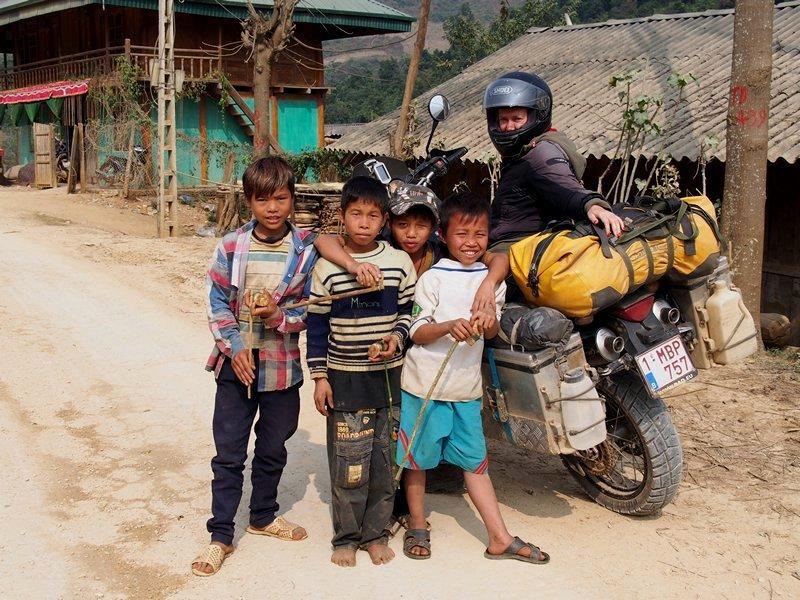 We love their way of transport..I guess its what you are used to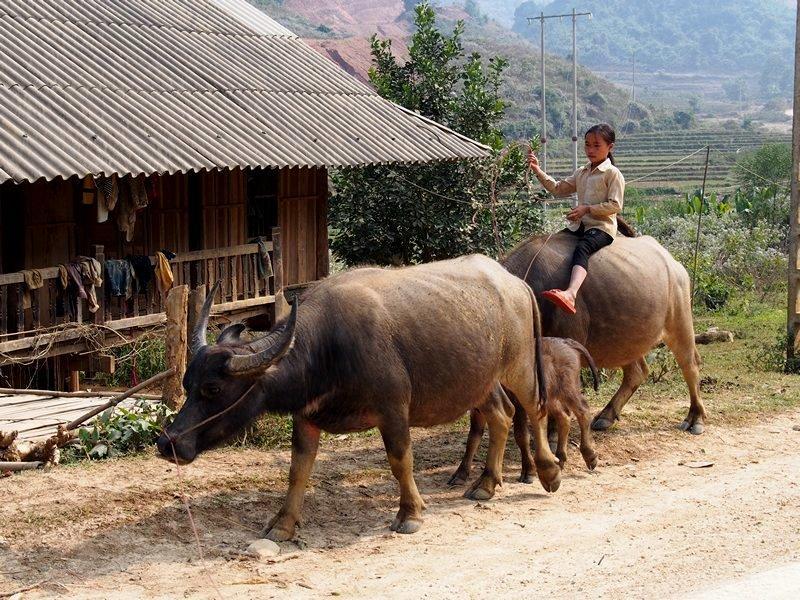 Colorful people on their way to the market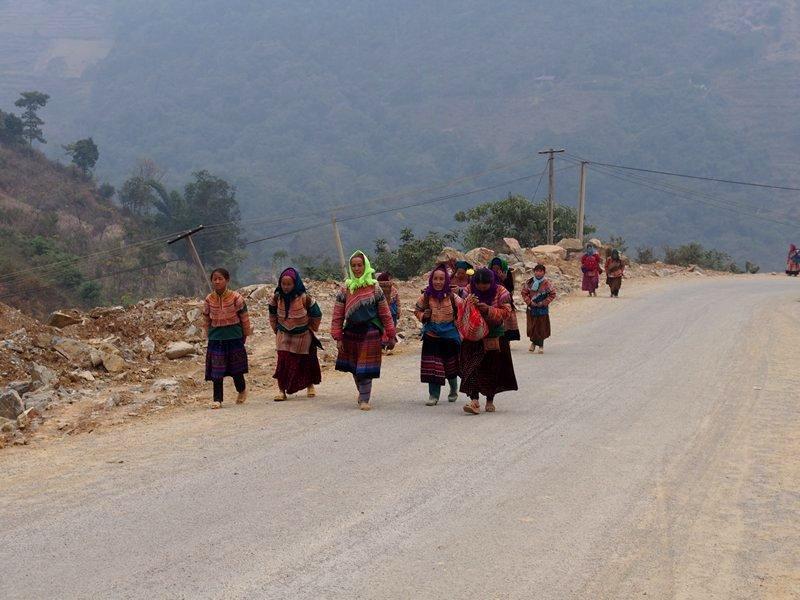 On the market itself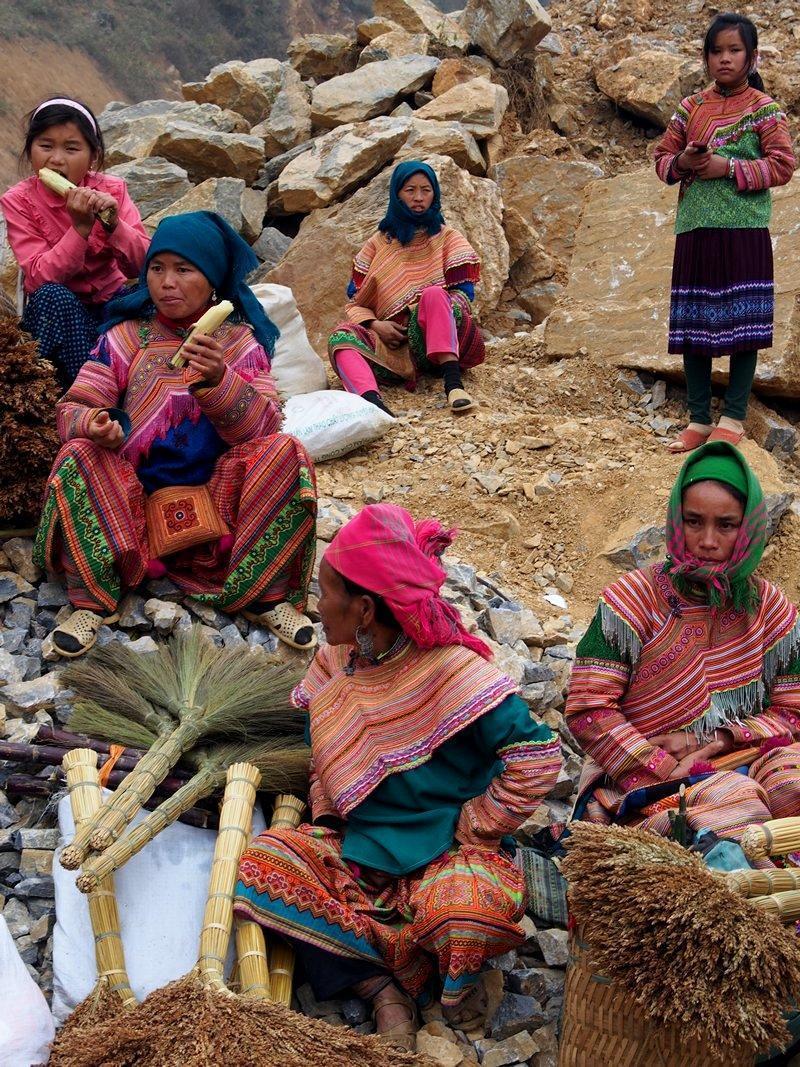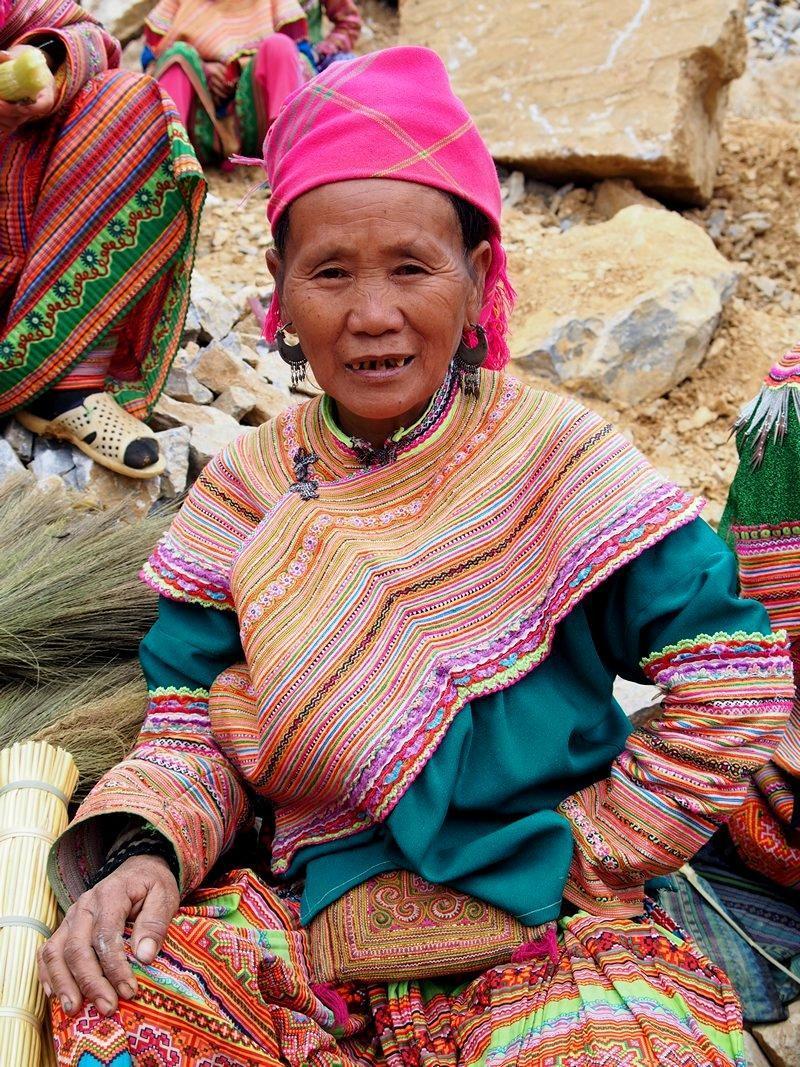 No straight roads here.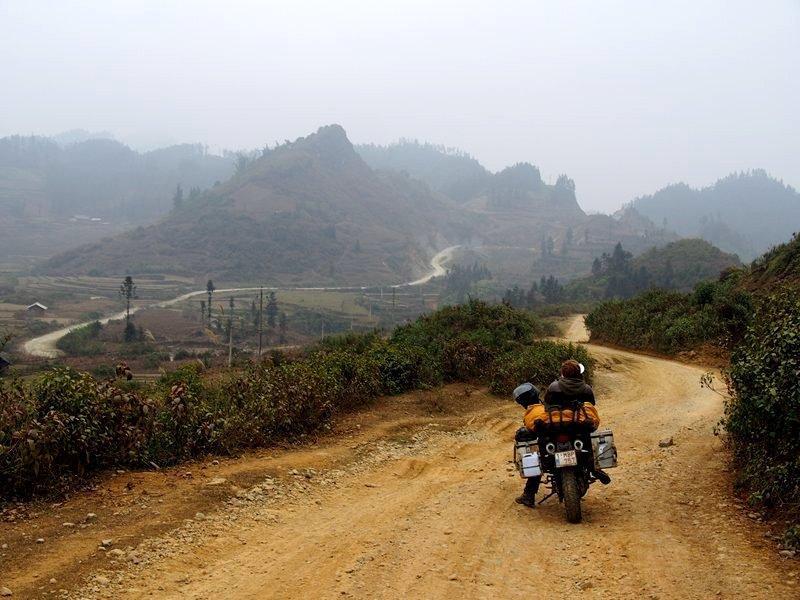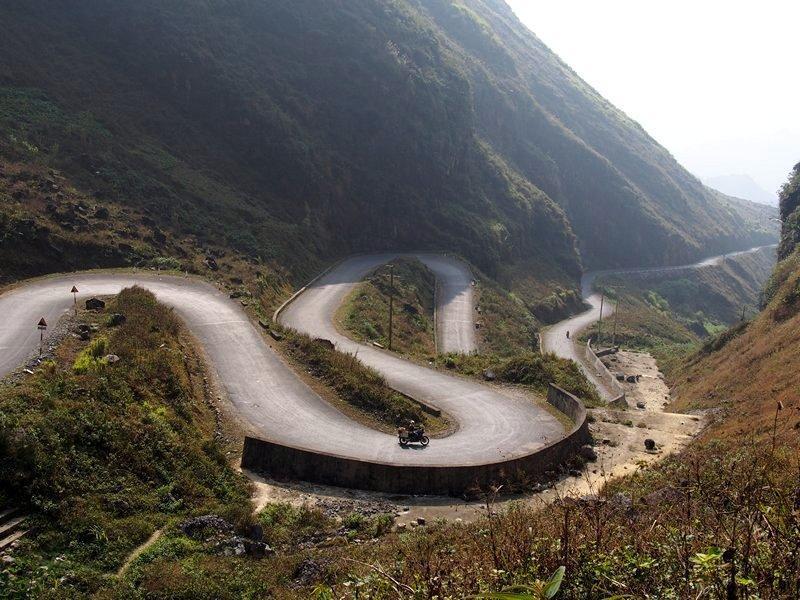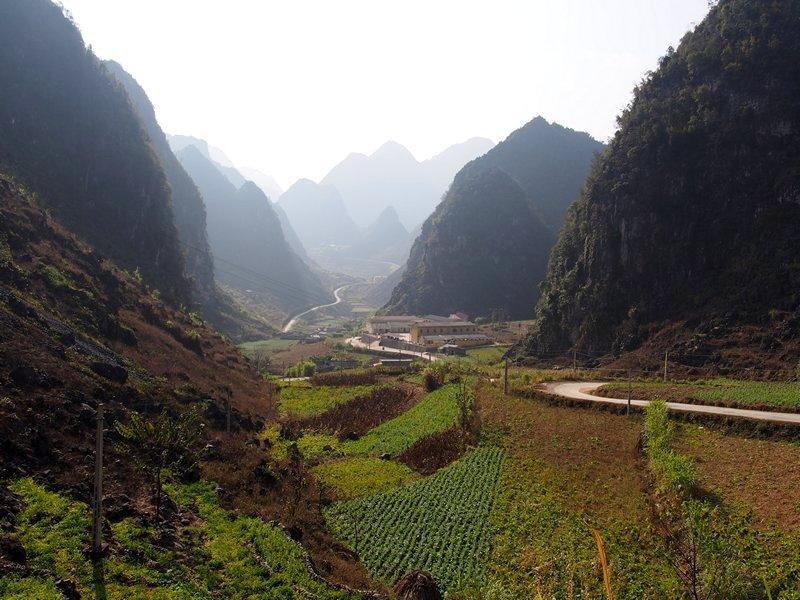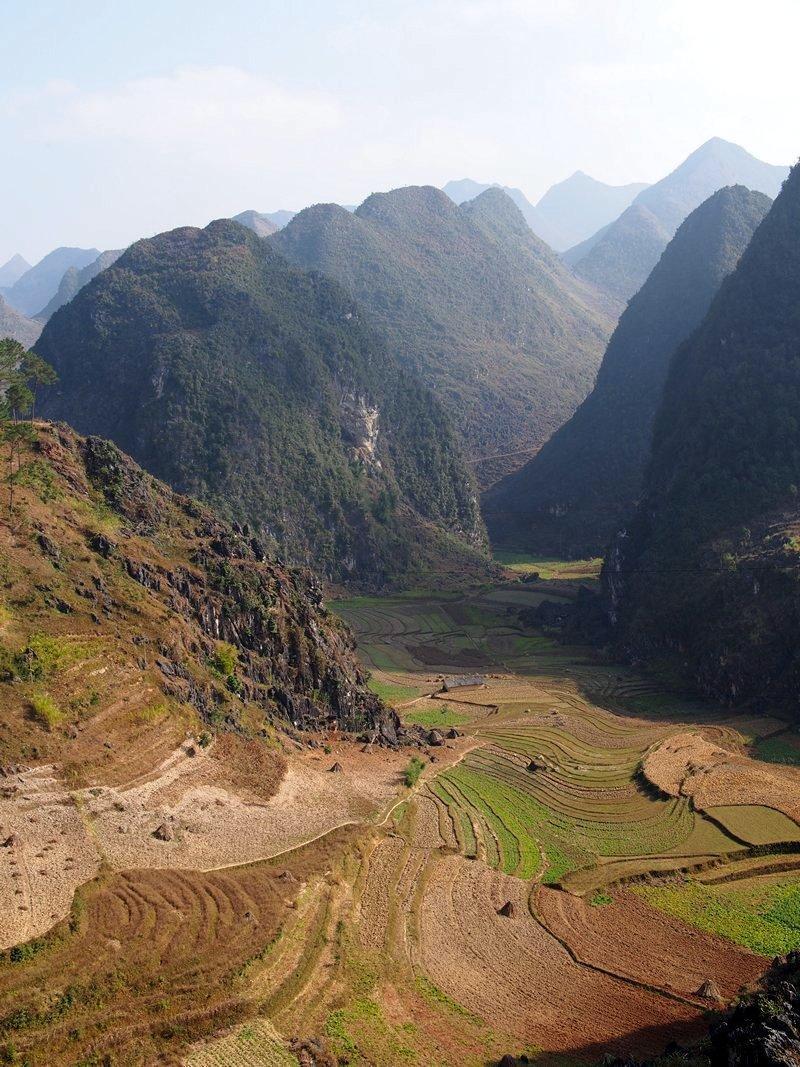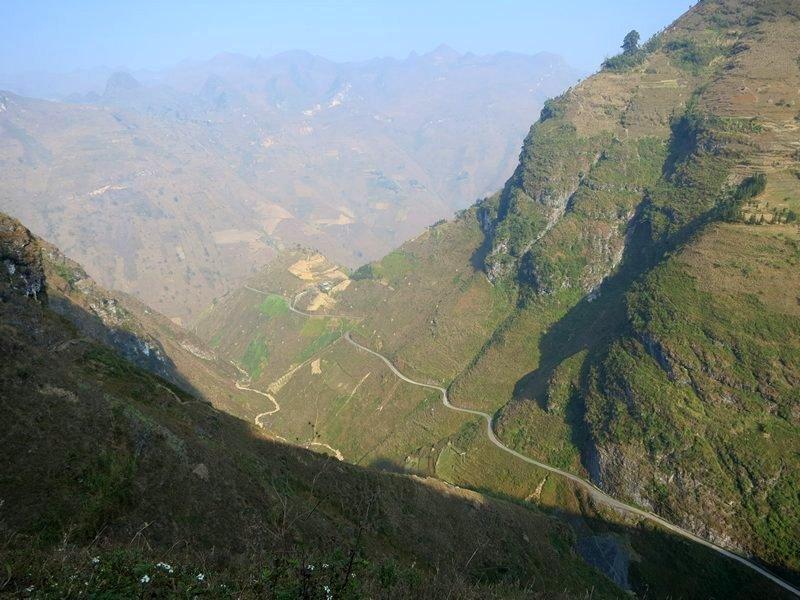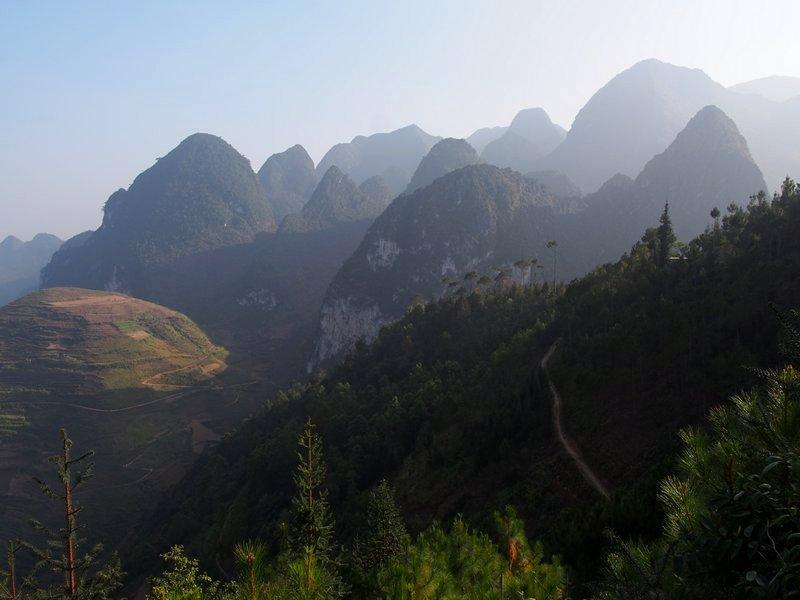 If you cant stand people touching and climbing on your bike you better don't go to Vietnam...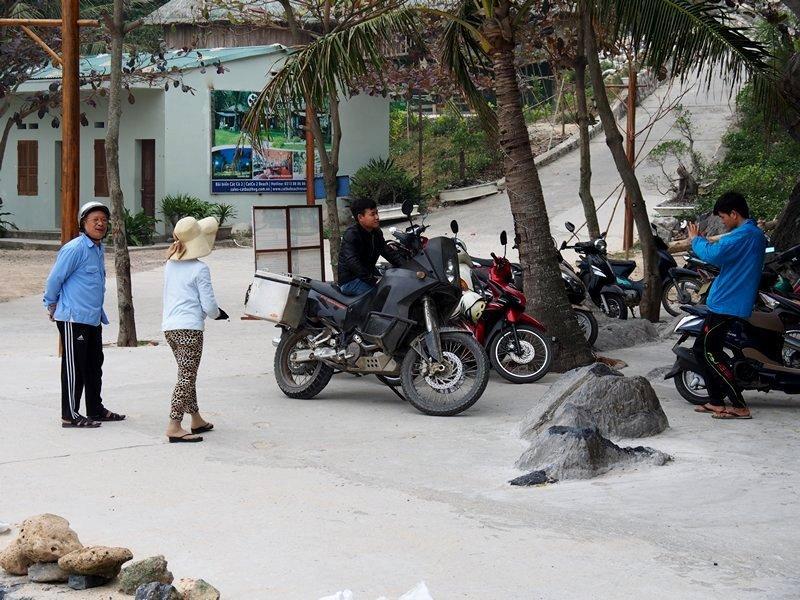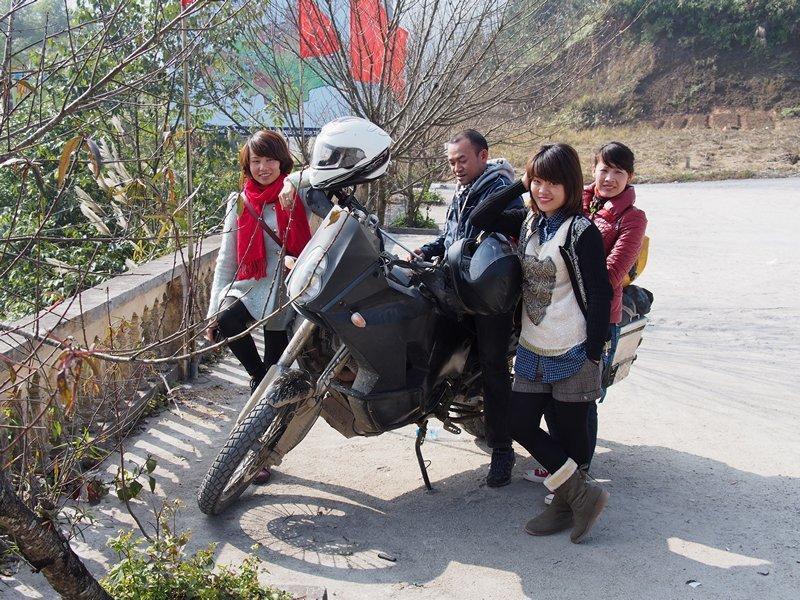 From Vietnam we went to Laos and Cambodia again. Since we had to wait for some parts we didn't do a lot of riding here.
In Cambodia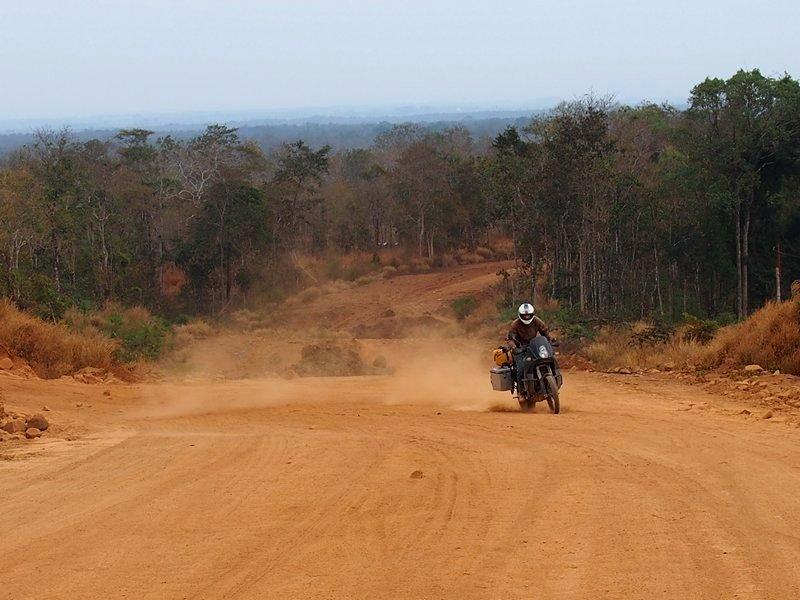 The initial plan was to ship from BKK to India or Nepal but somebody offered us to go on a guided trip through Myanmar to India. Not cheap at all but shipping the bike and two plain tickets was almost as expensive so we decided to go for it. Our first guided trip!
At the border between Thailand and Myanmar we meet up with Petra en Anders (
http://twobikersoneworld.com/
) on 2bmw f800's and a french/italian couple in an old landcruiser.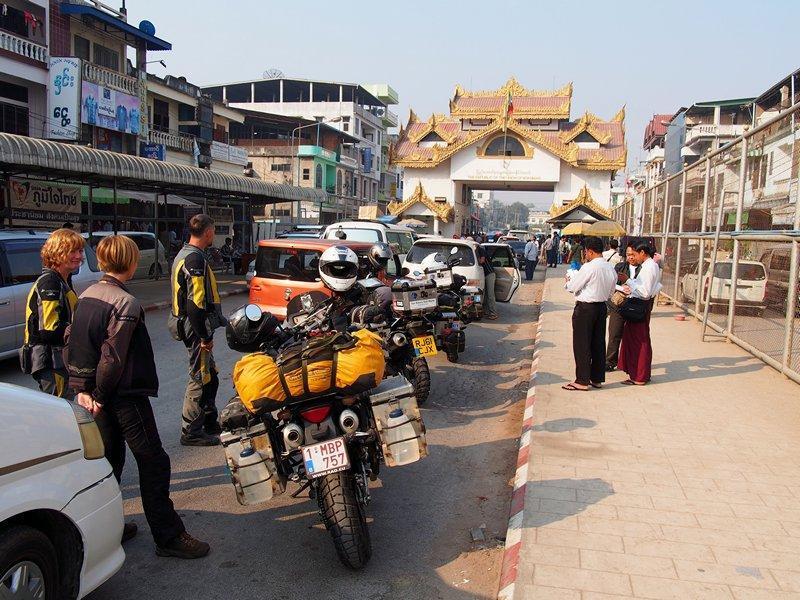 Posing with some people from Bangladesh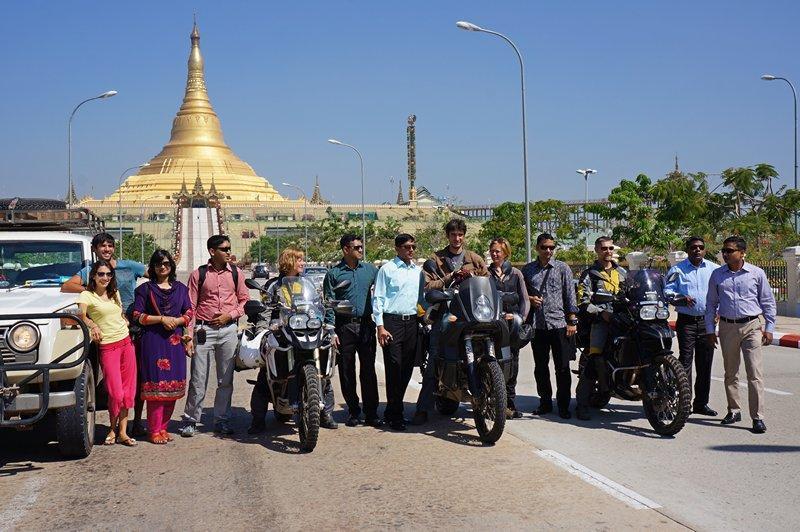 On the road in Myanmar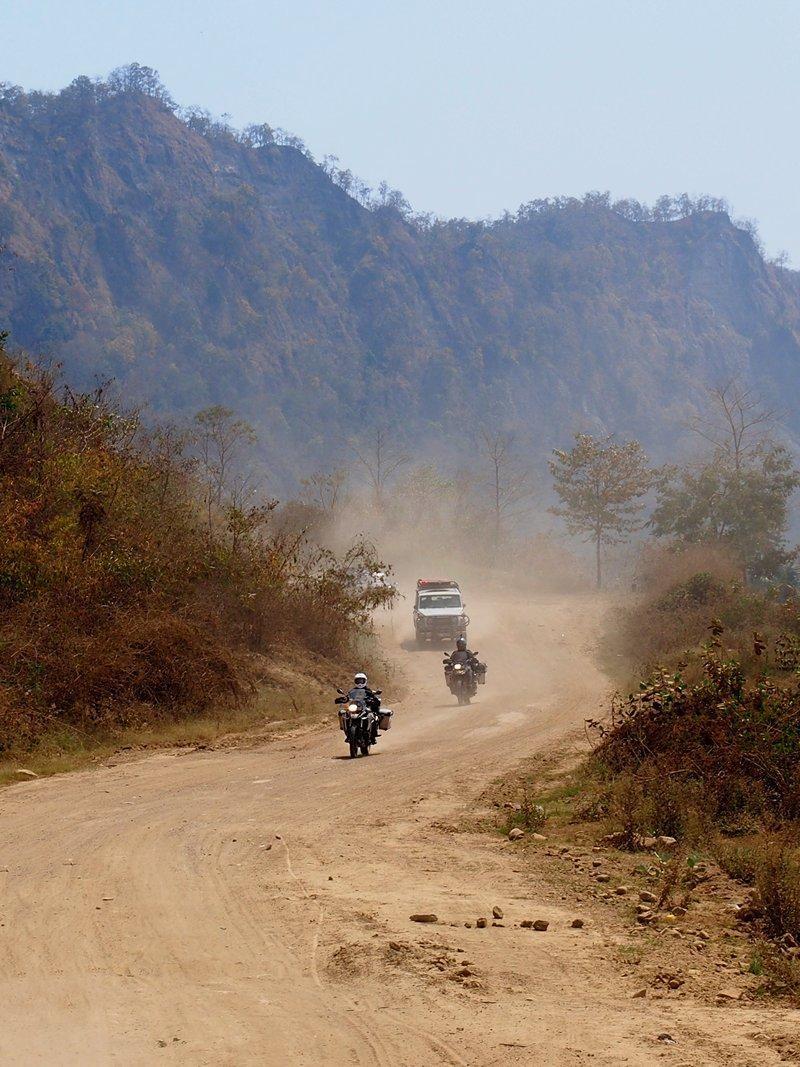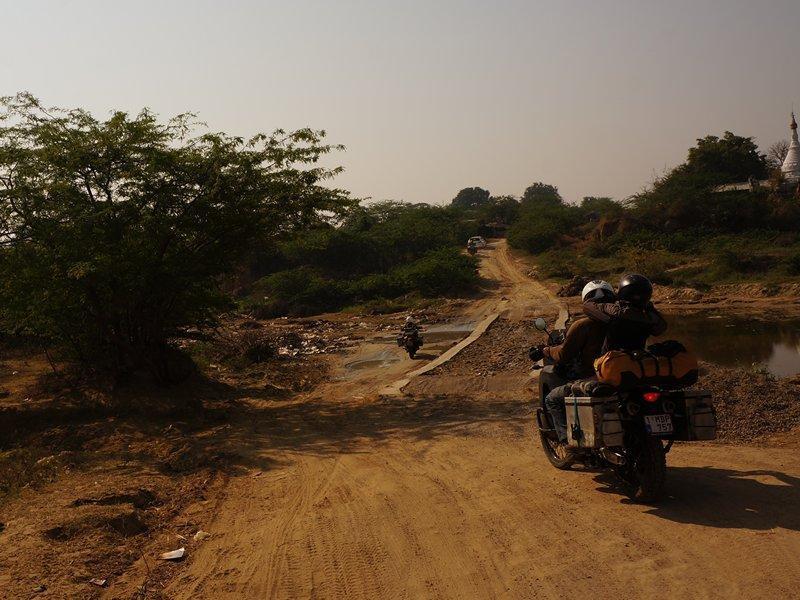 Posing again at the Bagan temples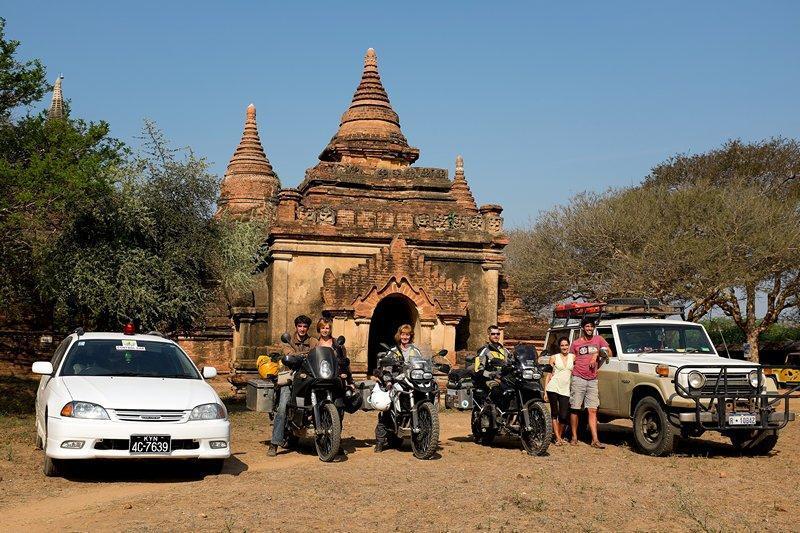 Friendly police here so I take advantage of it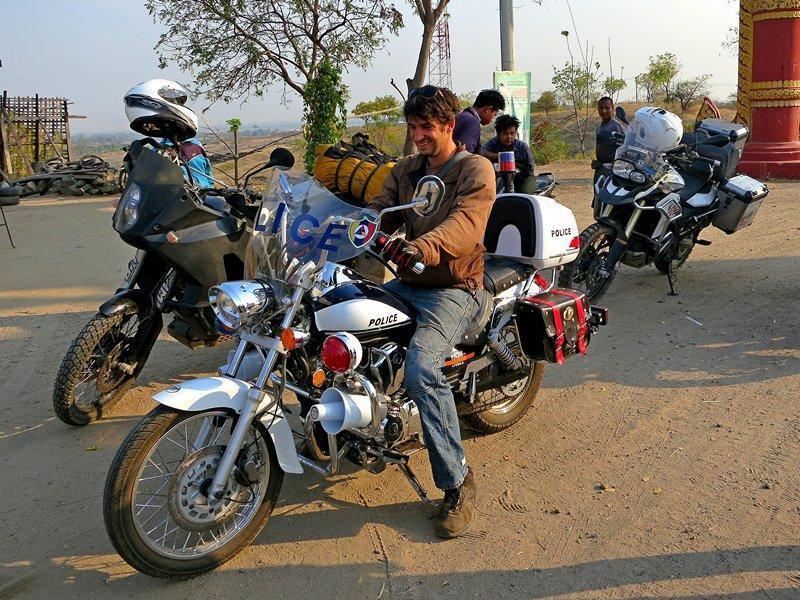 the border from Myanmar to India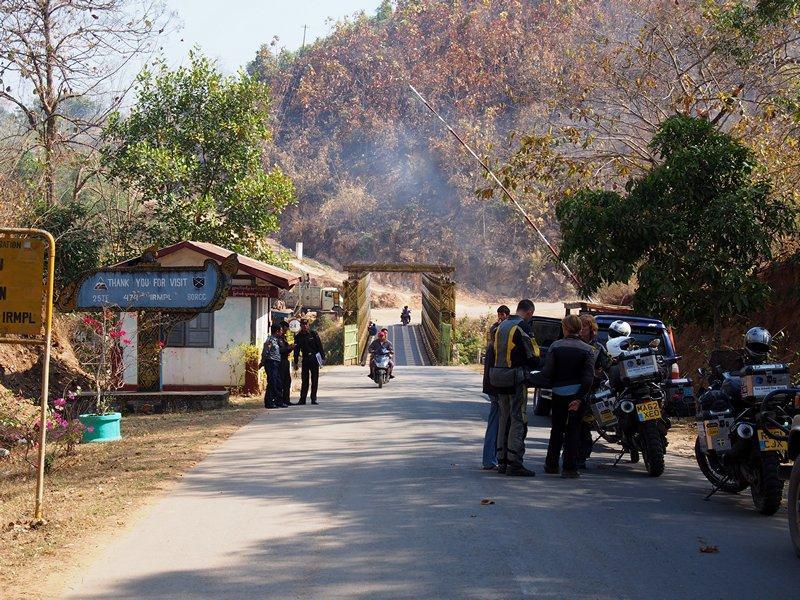 And thats it for south east Asia. For the moment we are riding in India/Nepal
For those interested some links to other reports of our trip.
Its in dutch but its mainly pics so it doesn't matter. And you can always use google translate.
north-thailand, laos, vietnam, cambodia en myanmar:
http://forum.lc8.nl/viewtopic.php?t=6293
thailand, laos, china:
http://forum.lc8.nl/viewtopic.php?t=5796
Mozambique, Swaziland, Lesotho, Zuid Afrika:
http://forum.lc8.nl/viewtopic.php?p=51724
Namibie, Botswana, Zambia en Malawi:
http://forum.lc8.nl/viewtopic.php?t=5001
mali, burkina faso, togo, ghana:
http://forum.lc8.nl/viewtopic.php?t=4659
Mauretanie/Senegal/Guinea Konakri:
http://forum.lc8.nl/viewtopic.php?t=4396
in Marokko:
http://forum.lc8.nl/viewtopic.php?t=4257
In Europa:
http://forum.lc8.nl/viewtopic.php?t=4172