Greetings from S.E. Asia.
I left Bangkok Saturday morning after meeting pretty awful traffic around the city center on Friday afternoon and arrived in Bang Saen just in time to join the Fun Ride. The reception we got on the ride from the local villagers and onlookers was cool considering the racket we were making. A lot of applause and friendly waves. Nice!
Bang Saen was just swamped by bikers. Amazing!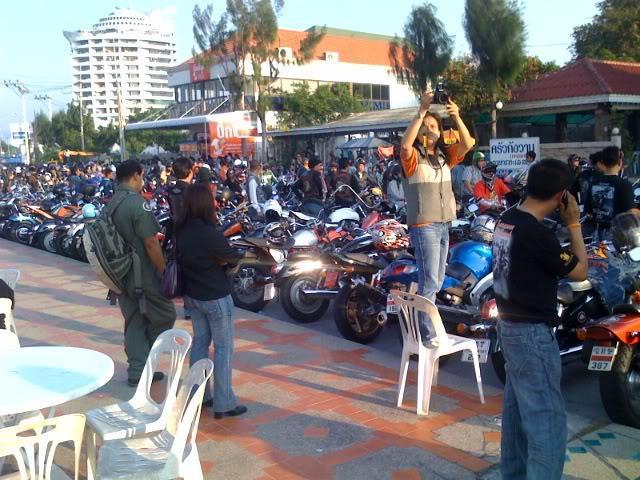 Arrived at the Ducati Chonburi club cafe (a Starbucks style place, natch). The organiser of the Ducati Chonburi club was a Thai guy who was looked a lot like the actor, James Woods.
All the pretty little Ducs in a row. That's monsterman in the red cap.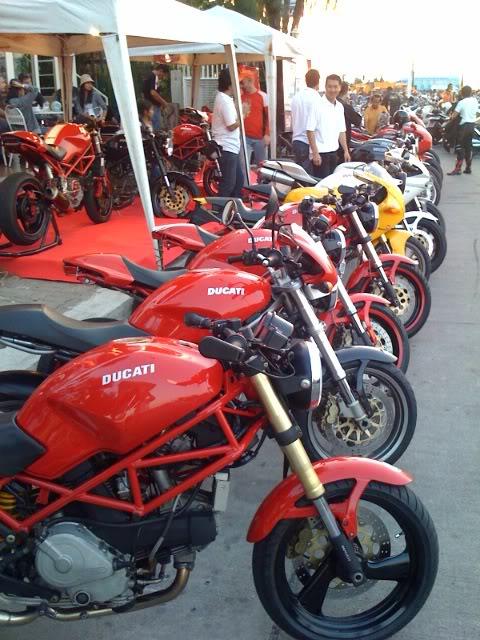 The 'pretties' (as they're aptly known in Thailand) came out at sunset and graced the bikes with their presence.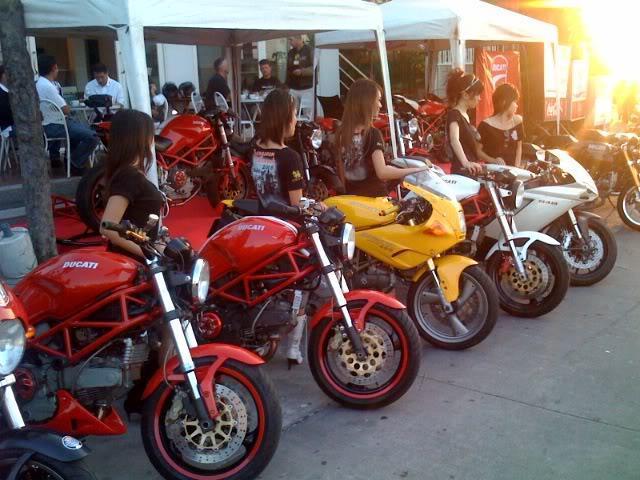 It seemed the whole range of Ducati's past catalog were on display. Many Monsters. There are my two future ex-wives by my 848.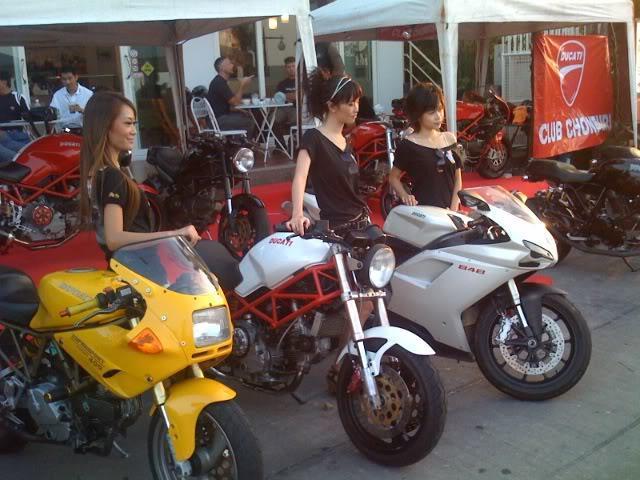 In the evening, passersby posed with the bikes for pictures and naturally Ducati (as always) stole the show. Actually I made that last bit up as it was so crowded I didn't get to see much else.
Excellent organisation and the best bike week I've attended so far.