Administrator
Staff member
Subscribed
Jan 16, 2003
13,363
4,308
113
68
At the Snail's send off show last night he presented me with an old pic outside the original GT Rider bar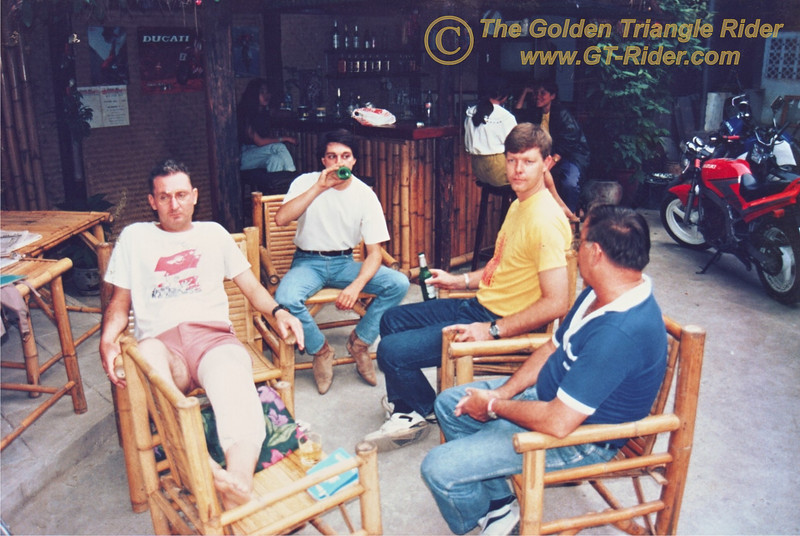 An injured GT rider with a full leg plaster. Not a broken leg, but one with 100+ stitches from getting clipped by an orange crush tour bus (on R11 north of Uttaradit).
So I dug out a couple of other pix from the time. The year 1993.
The bike - a beaten up Honda NV400SP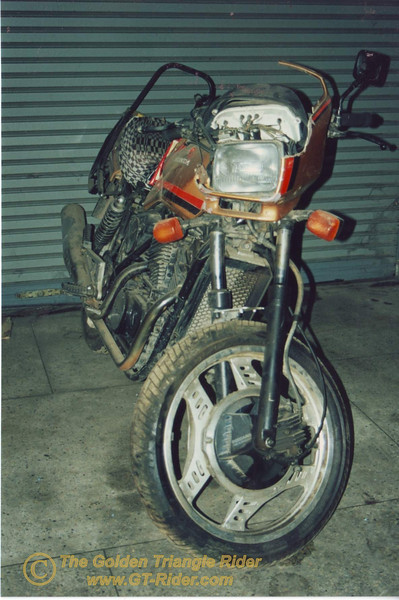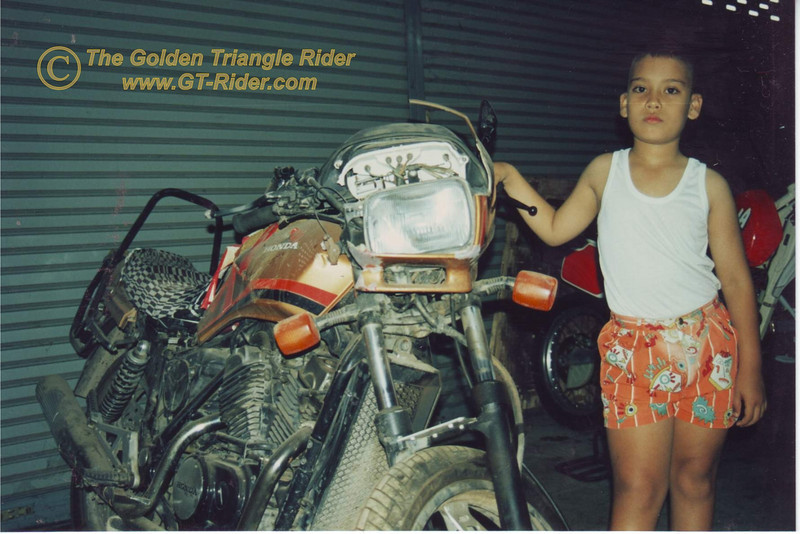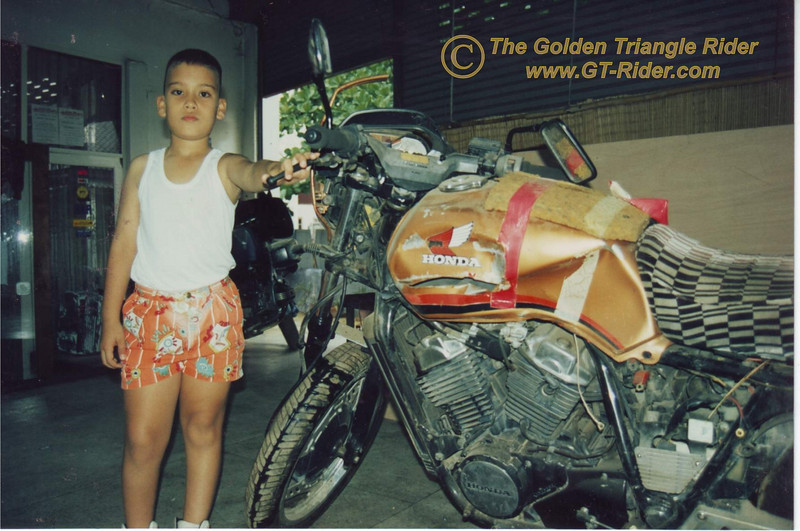 Note the fuel tank sliced open - by the bus door hinge or fender? As I was catapaulted off the bike, up & over the handlebars my left leg was sliced open to the bone.
I did a full 360 degree somsersault & landed in the roadside drain, sitting bolt upright, with legs out in front as if reading a book. No sliding down the road & not a mark on my body, just one hell of an "open meat sandwich" for a leg. Amazingly no broken bones either. Joe from Joes Bike Team was riding behind & saw it all. He was also first on the scene - thanks once again Joe.
Anyway, unbelievably David Lek fixed up the old Honda NV400SP - better than ever & I did tens of thousands more kms on the bike. What a mechanic & reliable bike.
Below: 2 Moons, David Unk, Bobby Bender, Julien.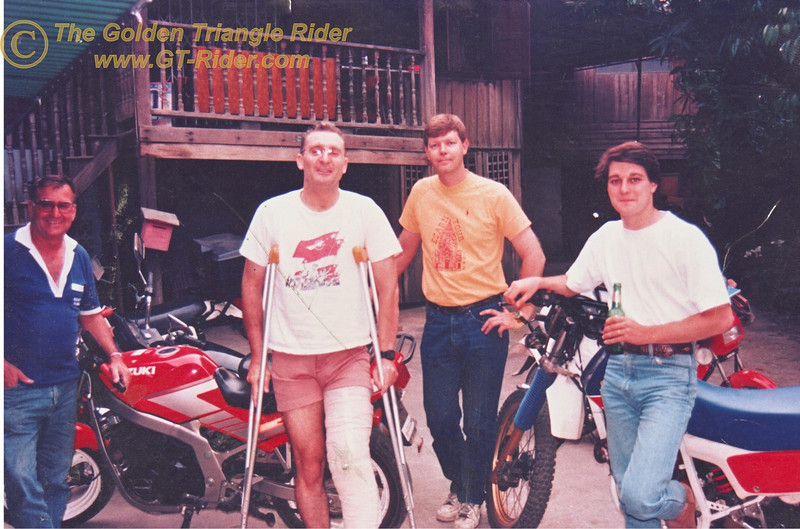 Last edited: