Went to the Ducati DesmosediciRR Bangkok Launch Party a few weekends back.
A good mixture of westerners and Thais.
Here's some pics though the quality is dodgy as they were taken on a camera-phone.
Many arrived on their own bikes and there was an impressive display of Ducatis.
A mix of Monsters, Classics, stradas and motards here.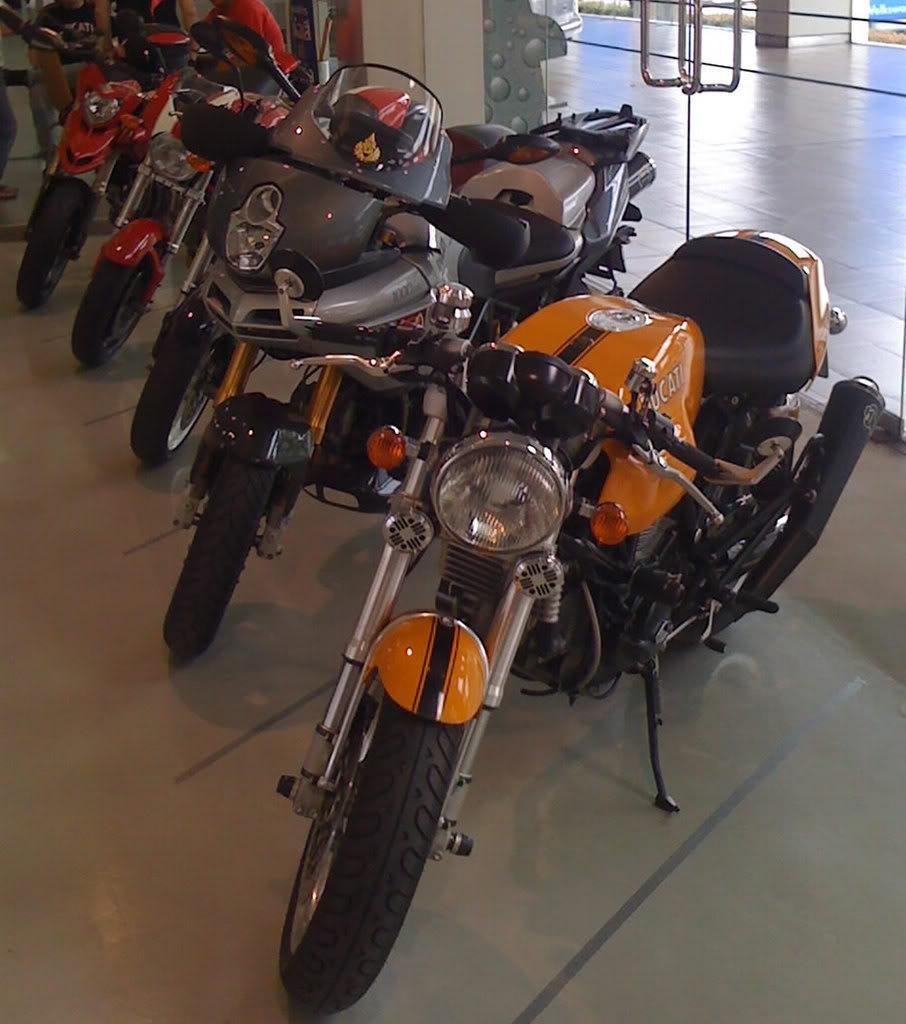 Some Superbikes also. Notice the Repsol Honda banished to the back.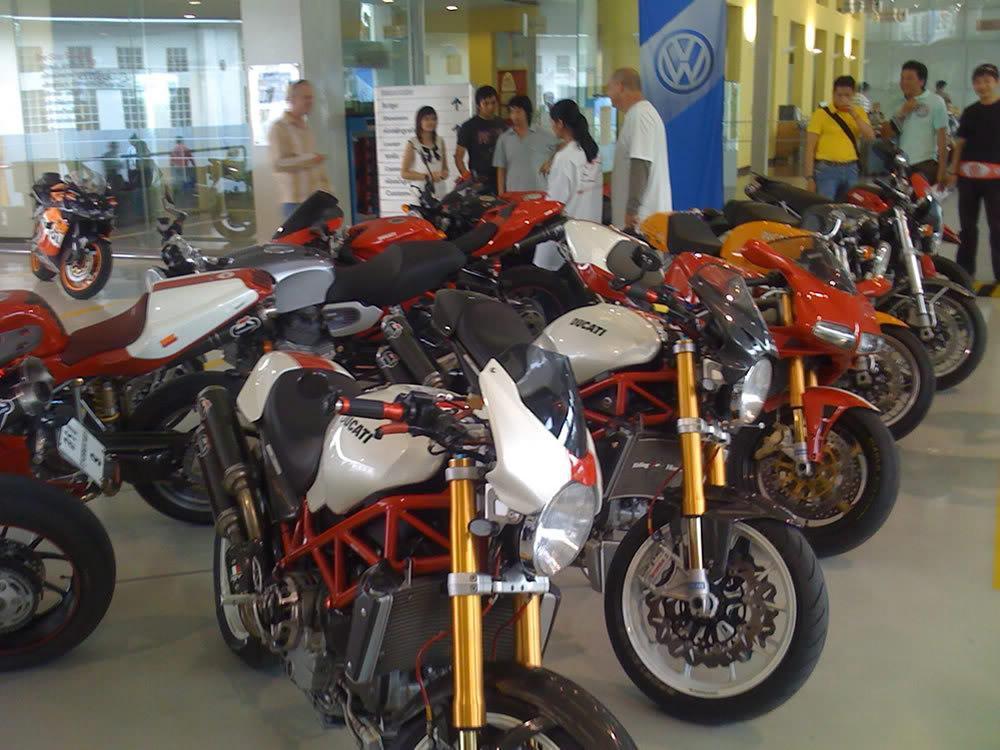 Actually, I was surprised at the number of Duc's that did turn up. Riding a 1098 in Bangkok traffic must be testing.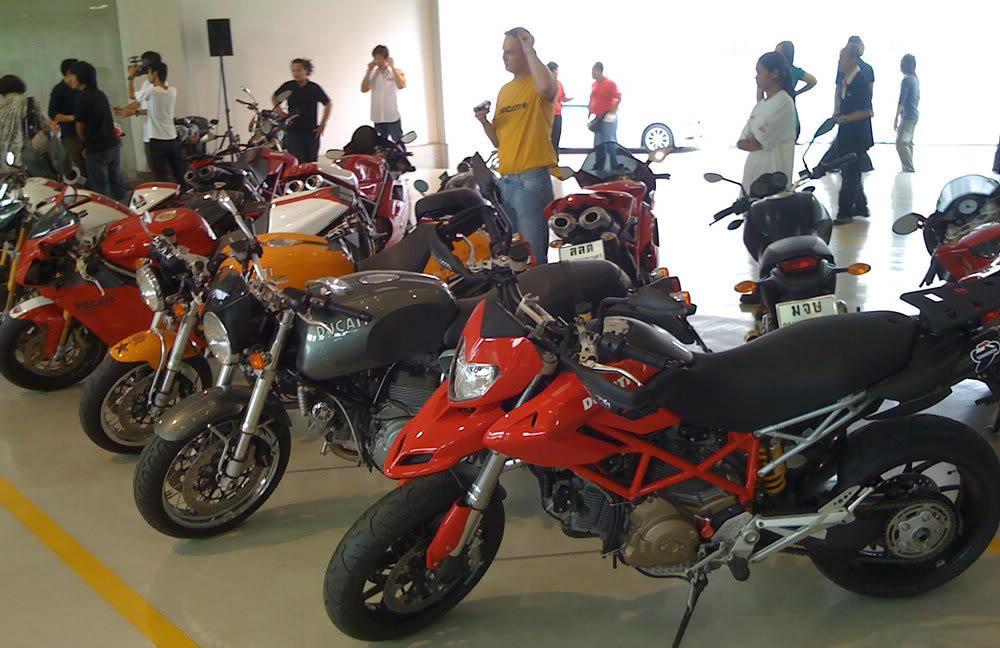 The two white S4R's on the right were highly modified.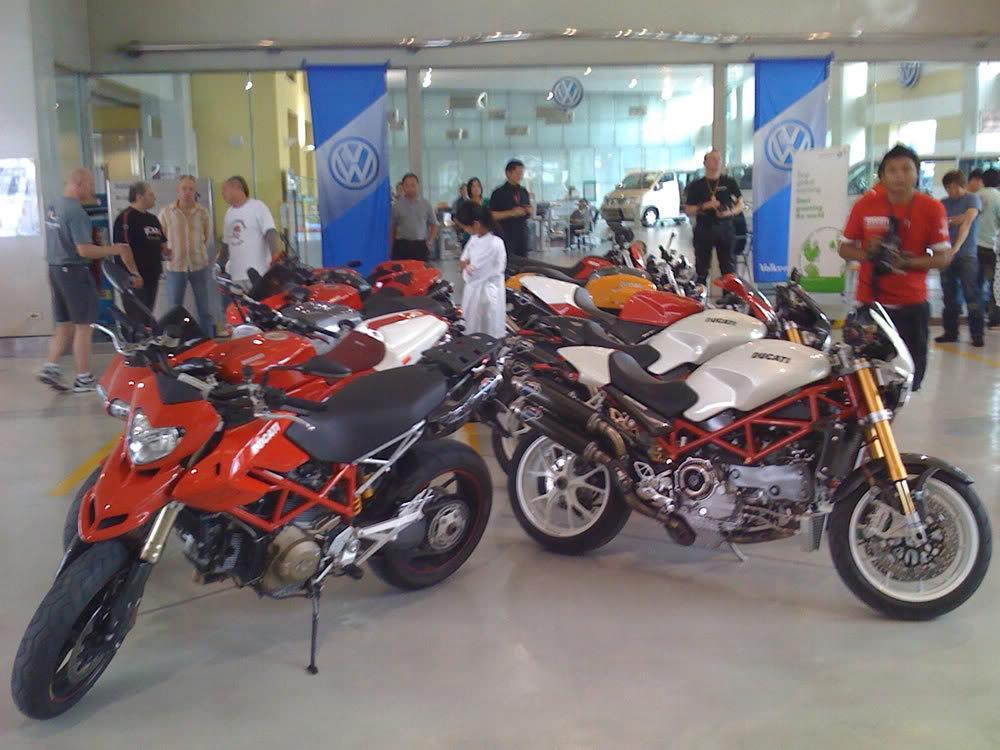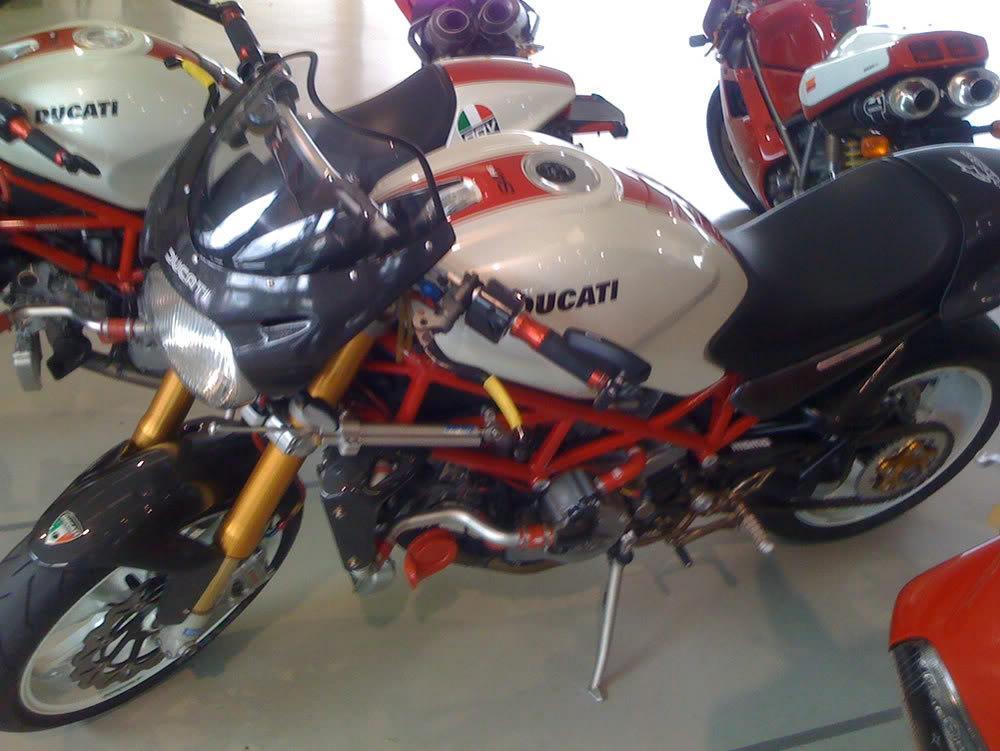 I wonder whether that's removable magic marker?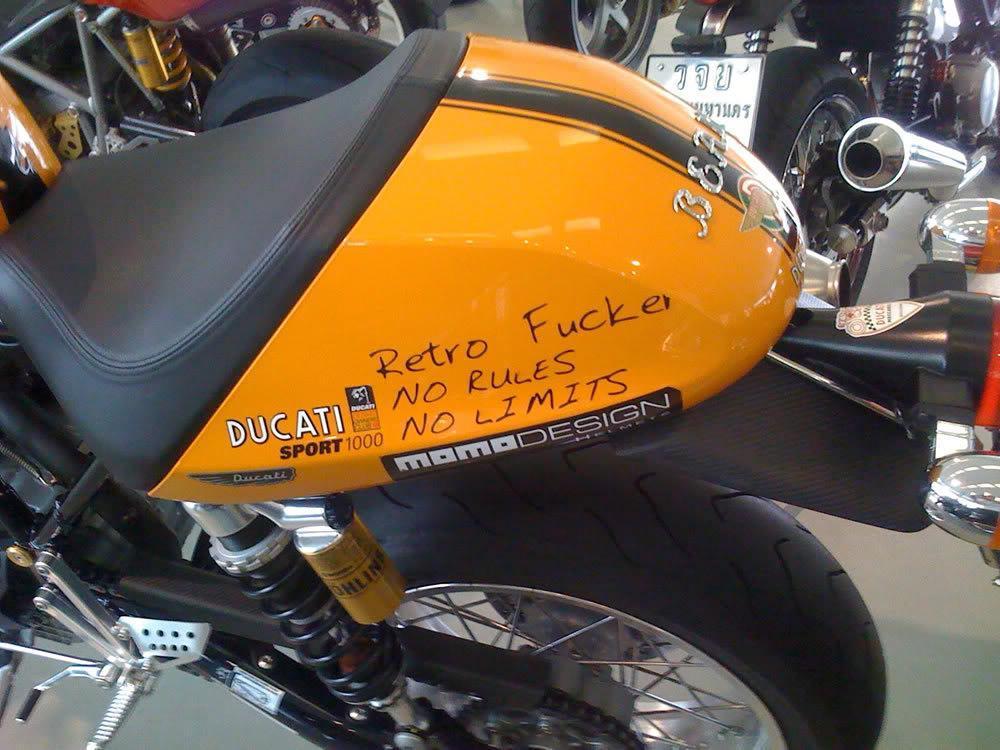 Here we go! This way girls! Come to daddy!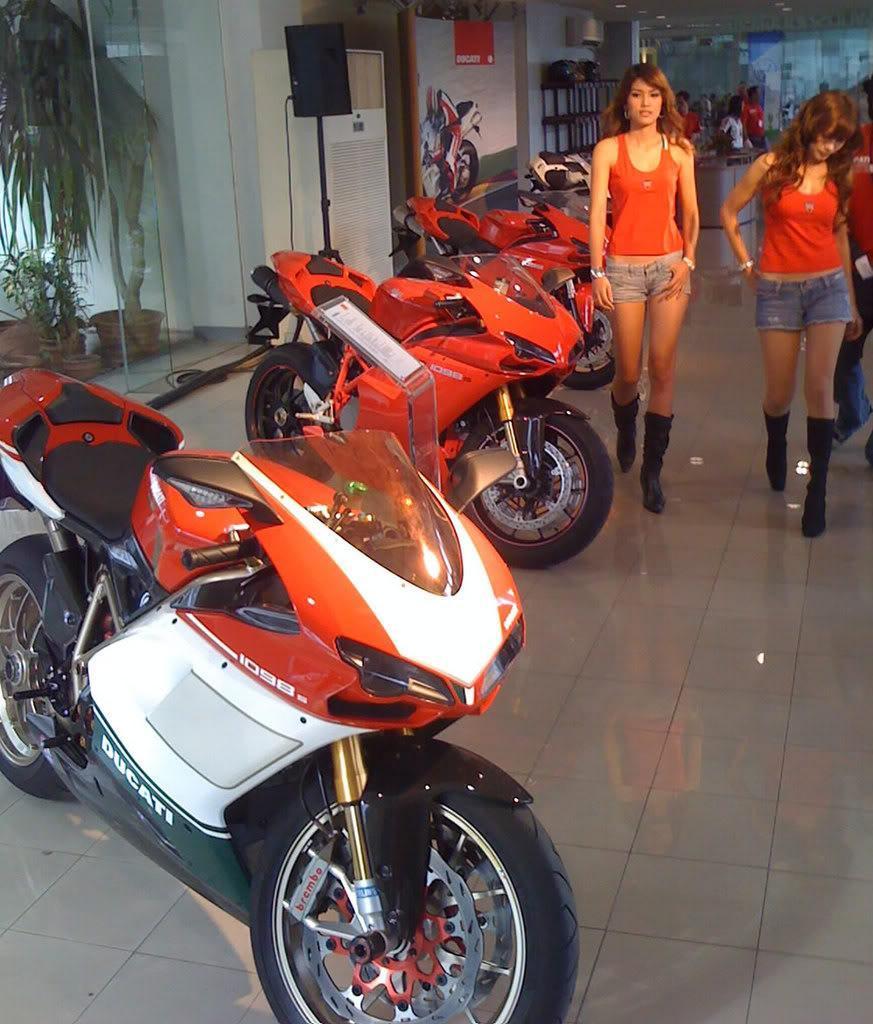 Can you believe it?! They walked right past me and sat on the bikes. What's Bangkok coming to?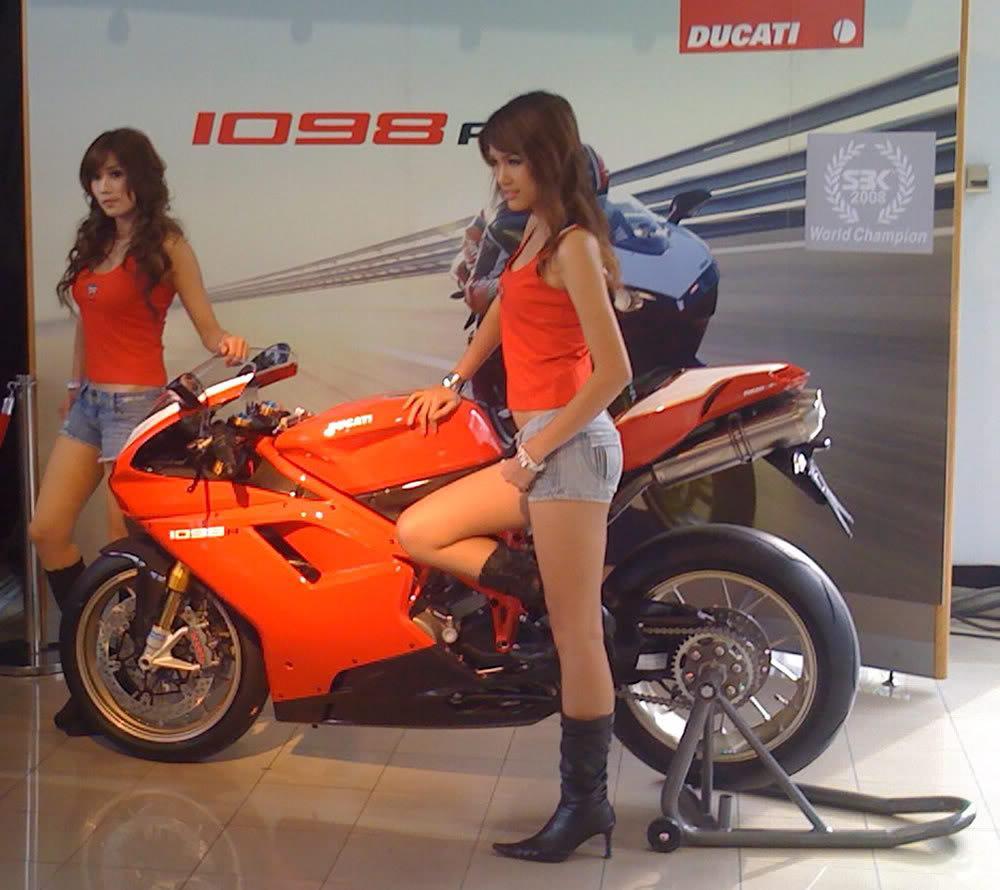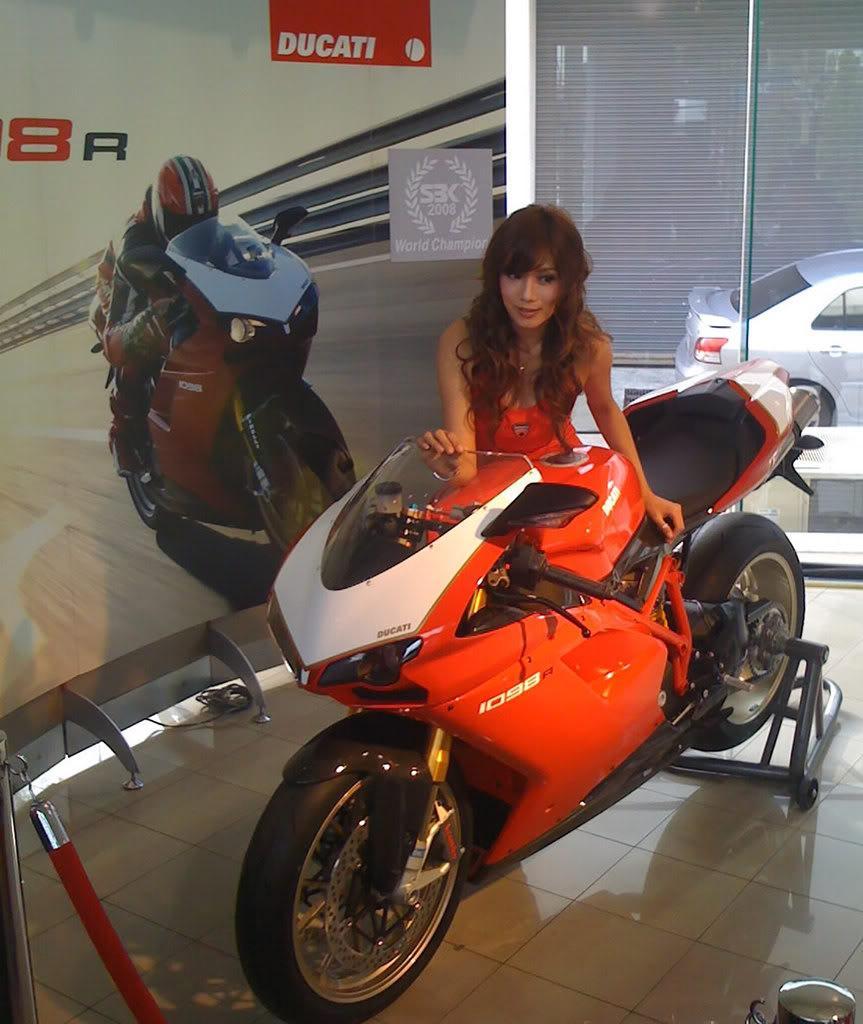 Finally unveiled. Anyone got a spare 3.5 mil?