Dec 9, 2008
1,045
720
113
There is a point at the downstream end of the Khong river in Chiang Rai province, where the Thai border leaves the river, which I thought I'd check out.
After Chiang Khong, you get on the 1155 and head SE until you get to Lai Ngao and take a small road turn off NE to Wiang Khaen and on further to Huai Luk and then to Gaeng Pa To.
Gateway to Gaeng Pa To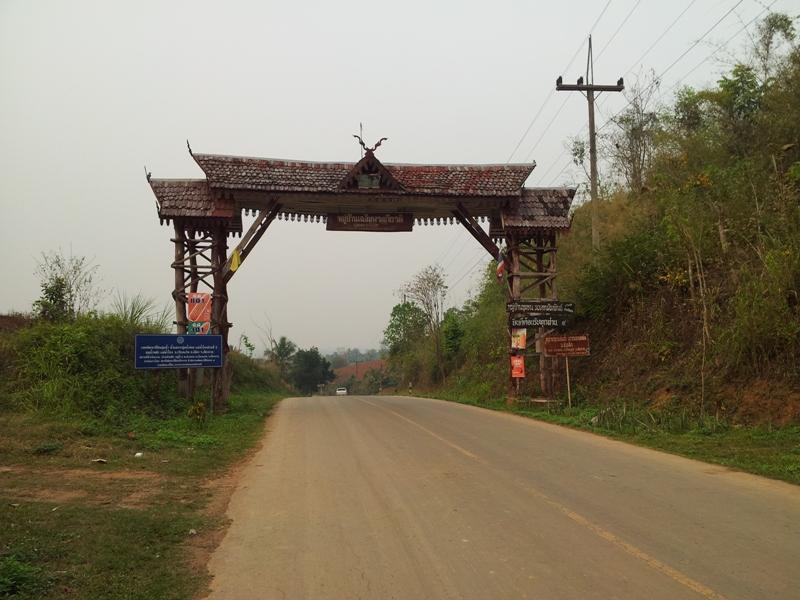 Turning left here takes you to the last boat crossing on the river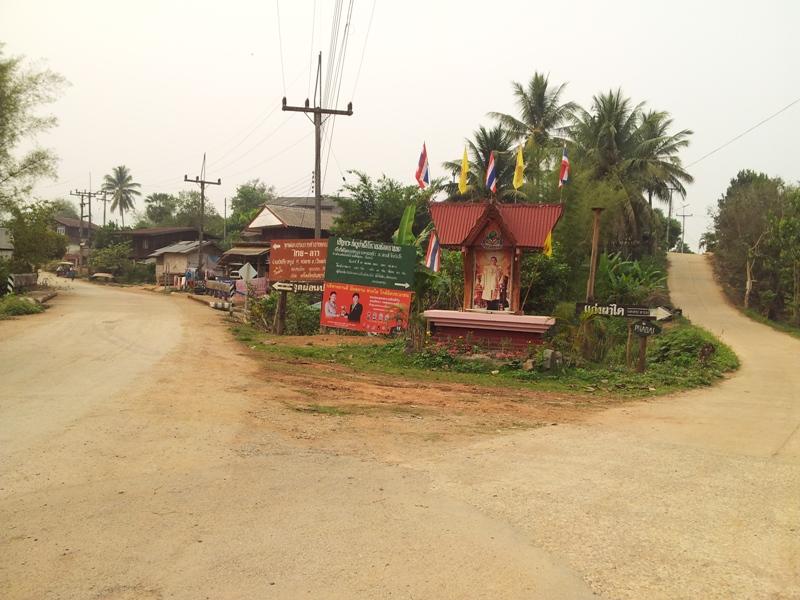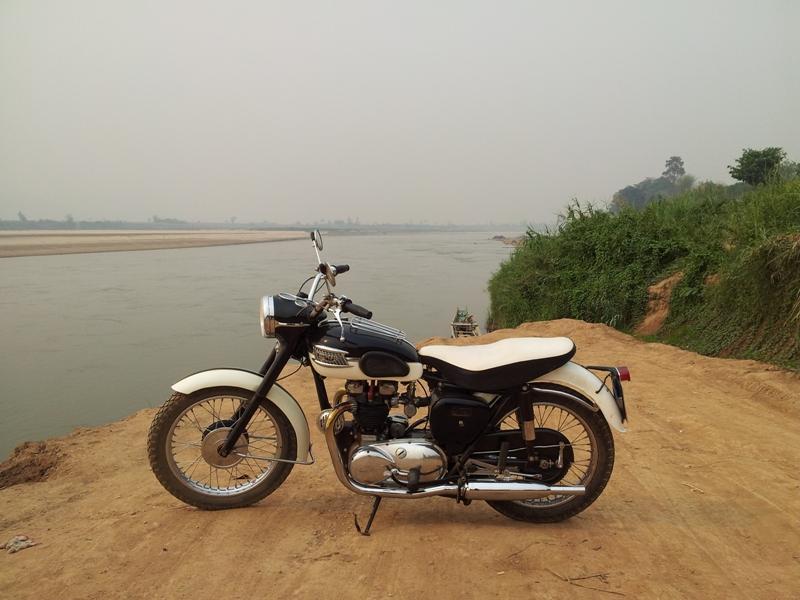 Back to that fork and take the right turn, leads to this view. With the river low, the rocks are well exposed. Lets hope the greedy businessmen don't get their way and dynamite these rocks out. They are vital fish breeding areas, notably for the Pla Buk, giant catfish.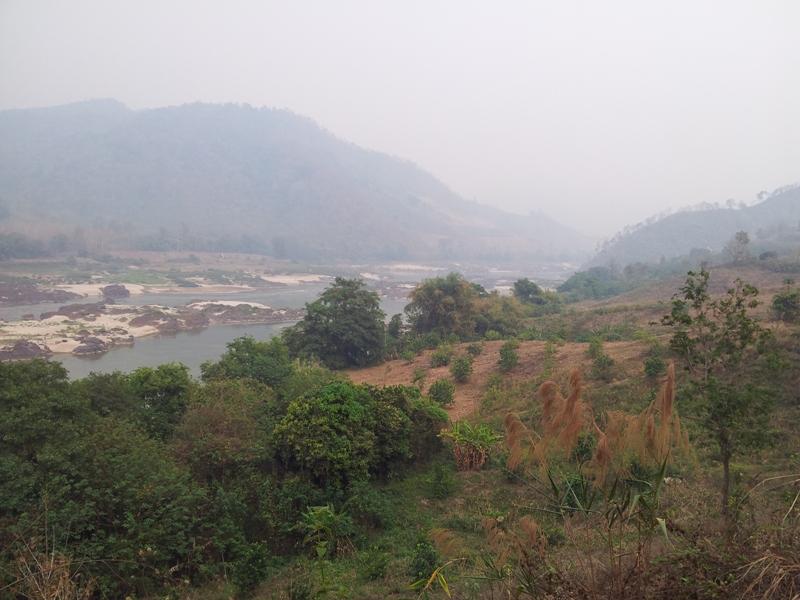 The steep ridge coming down to the water is the Thai border. The French stopped here when they grabbed the west side of the river from Luang Prabang in the 1800s.
You come out to an open area with restaurant and a line of salas. The ridge borderline is quite clear and extends south through Pu Chee Fah, about 40 klms further on.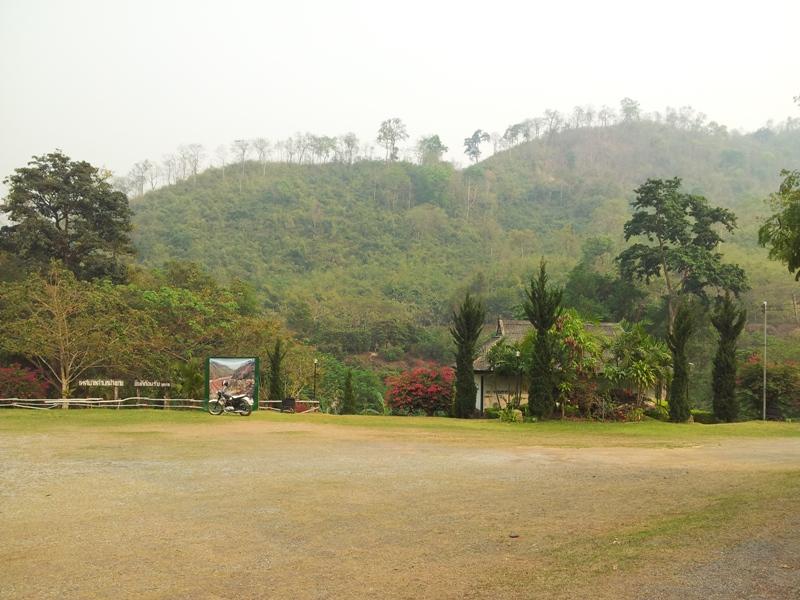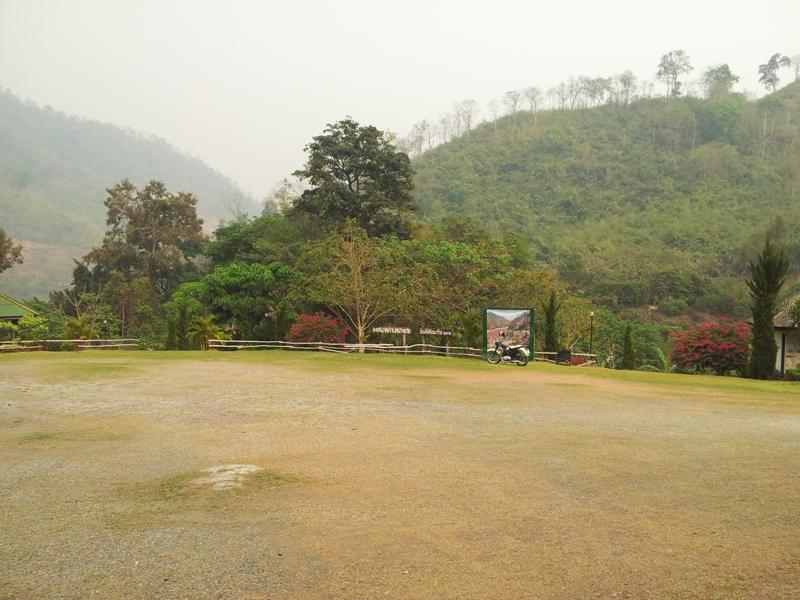 Looking back upriver.
Going as far as you can, leads to the very end of the road. The tarmac just stops at the bottom of the ridge.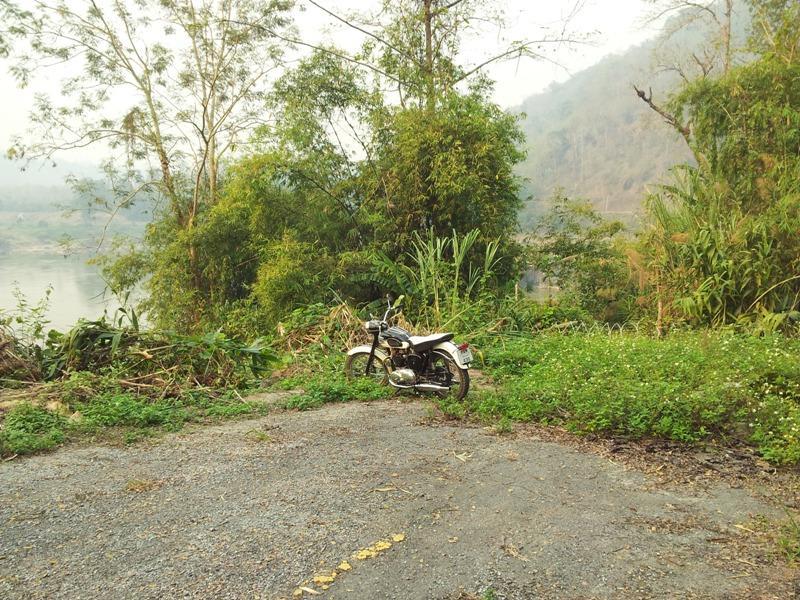 Razorwire doesn't stop people climbing the ridge into Laos.....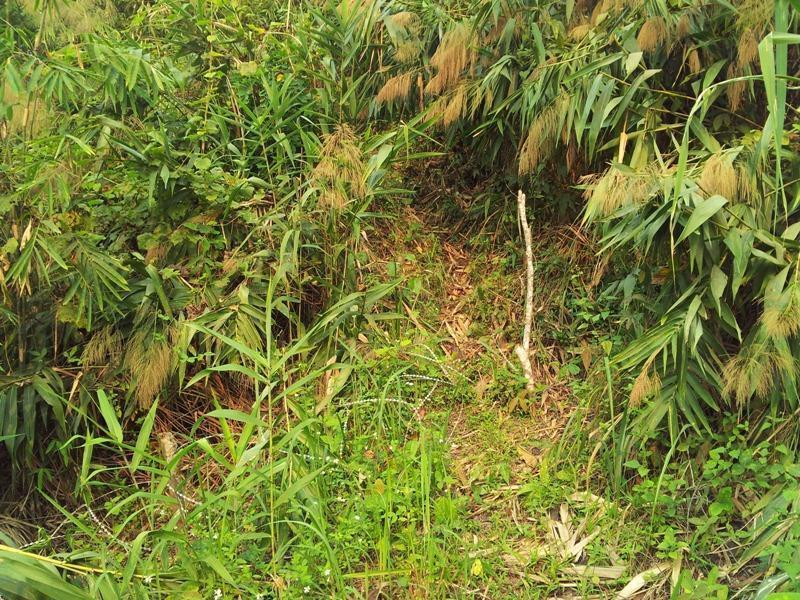 Looking back up river again.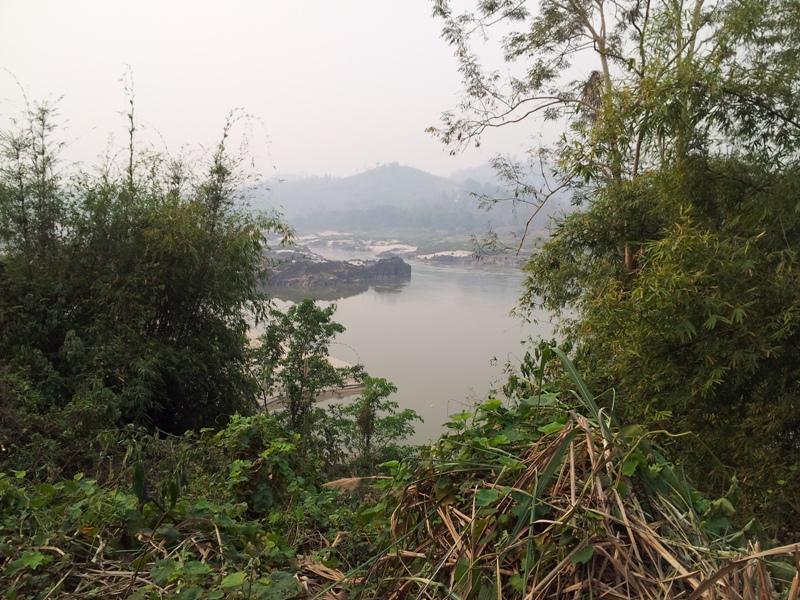 This is what it looks like on the map.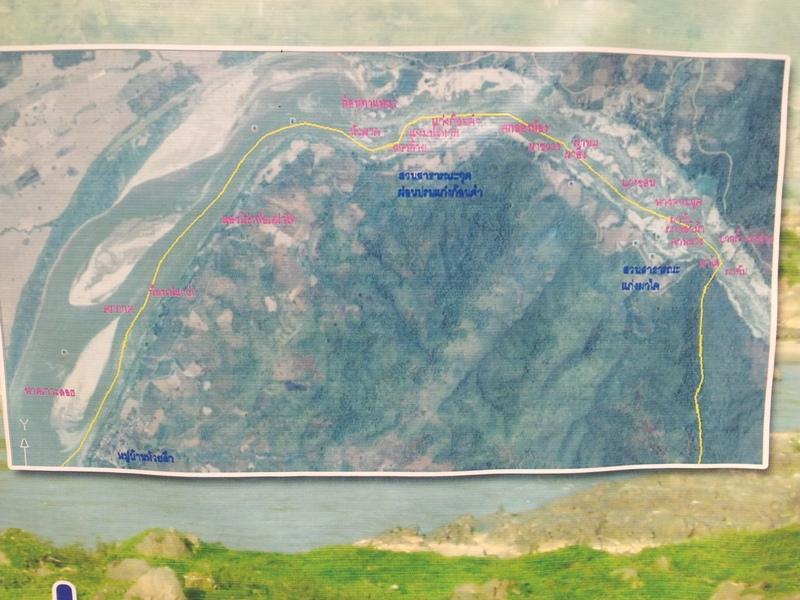 Number 4 is the end of the road.
The Gaeng Gorn Kham resort is back west a few klms. It looked a bit rundown. I don't suppose they get many visitors outside of New Year. They were building a new wooden bungalow though.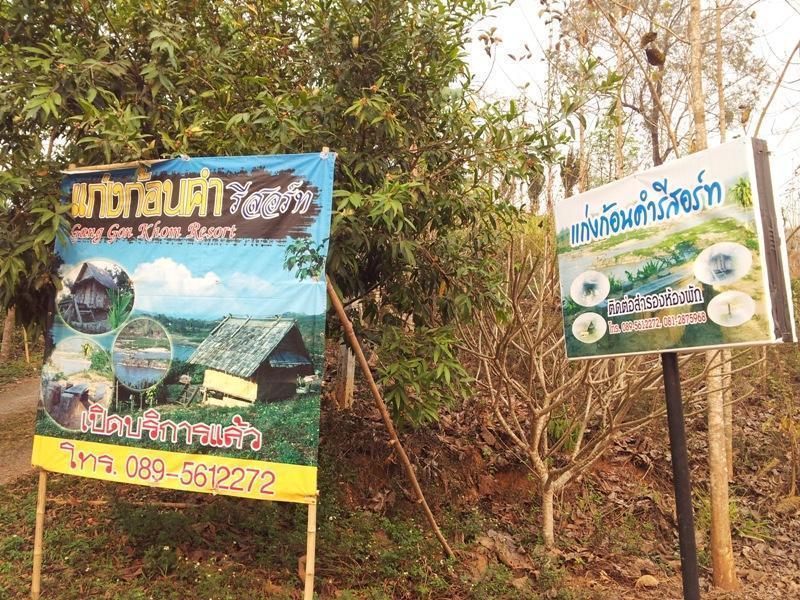 This place is well worth a visit as it's a lovely spot, not seen at it's best in the haze.
Ian