0
Staff member
Subscribed
Jan 16, 2003
14,081
5,079
113
69
Sapa Attractions
The Fanispan Legend......what's that you might say & so did we?
Parked on our Sapa Holiday hotel balcony a certain sharp eyed lady spotted in the far distance what appeared to be some sort of small cars going in a line across the mountain face.
Out came the camera telephoto lens.
Wow, that's a cable car. We didn't know about that one at all.....
Google is your friend in info need & so it turned out that the Fansipan Legend cable car was only opened in February 2016 & has two entries on the Guinness book of records!
Almost unbelievable some little lady spotted the cable car in the distance from this hotel balcony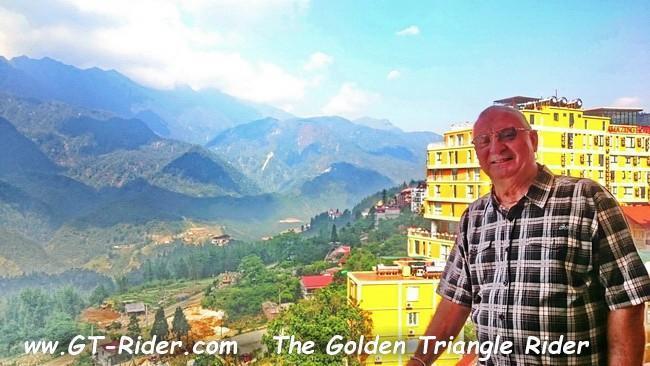 you can't see it in the photo but it is there...
So what's so important about this cable car.
1. It goes to the top of the highest mountain in Vietnam - Mt Fansipan at 3194 metres.
Fansipan (Vietnamese: Phan Xi Păng) is a mountain in Vietnam, the highest in Indochina (comprising Vietnam, Laos, and Cambodia), at 3,143 metres (10,312 ft). It is located in the Lào Cai Province of the Northwest region of Vietnam, 9 km southwest of Sa Pa Township in the Hoang Lien Son mountain range.
Fansipan is dubbed "the Roof of Indochina"; it is to be approved as one of the very few ecotourist spots of Vietnam, with about 2,024 floral varieties and 327 fauna species.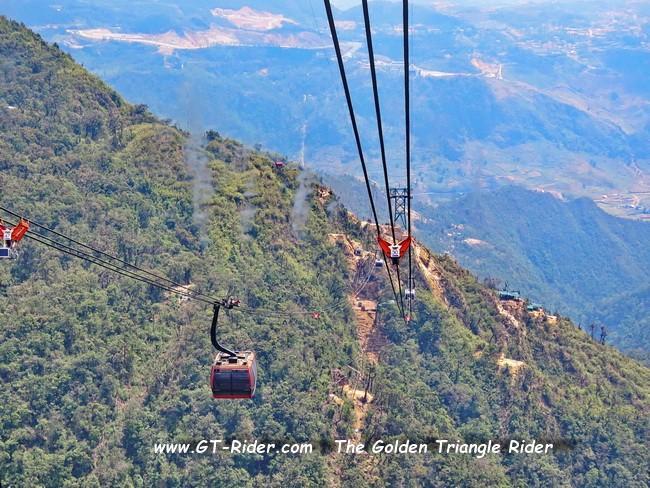 2. The Guinness Book of Records
A. At 6,292 meters, it has been recognized as the world's longest three-rope cable car
B. The world's biggest height gap, 1,410 meters, between its departure and arrival stations.
more to come.