The first post or Part 1 was mistakenly posted in the NorthEast section.
In the last post we had just completed the Doi Pukha Loop in Nan.
Today's destination was Chiang Khong heading out West on R1091 and cutting across to R1020 up to CK.
Outside the Hot Bread on a cold misty morning: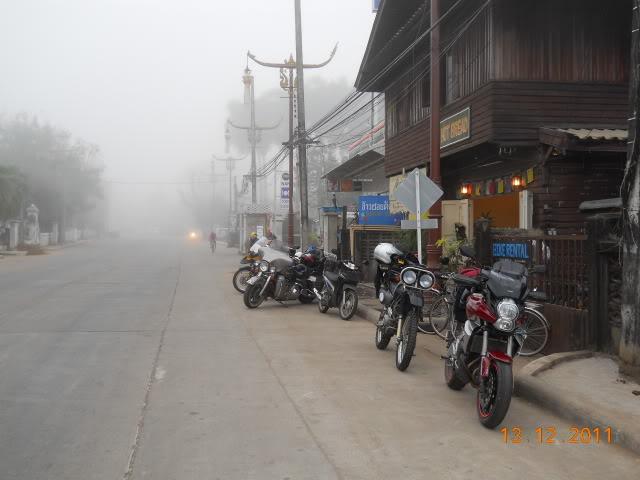 Had a lovely ride up through the hills and went straight through CK a few km North of the town. This is Dave's wife's office on the Mekong believe it or not: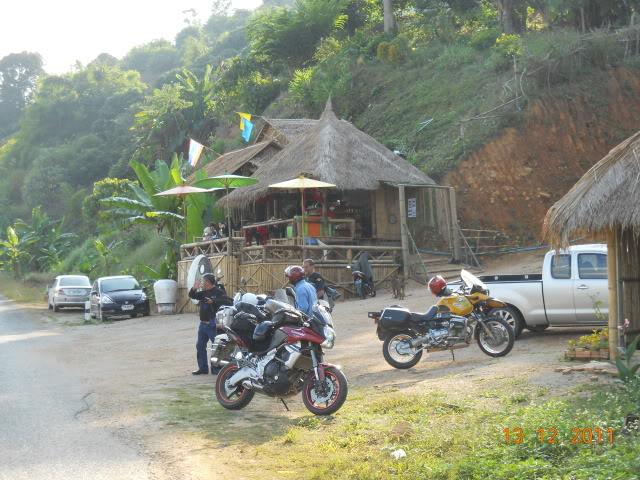 And a nice friendly dog: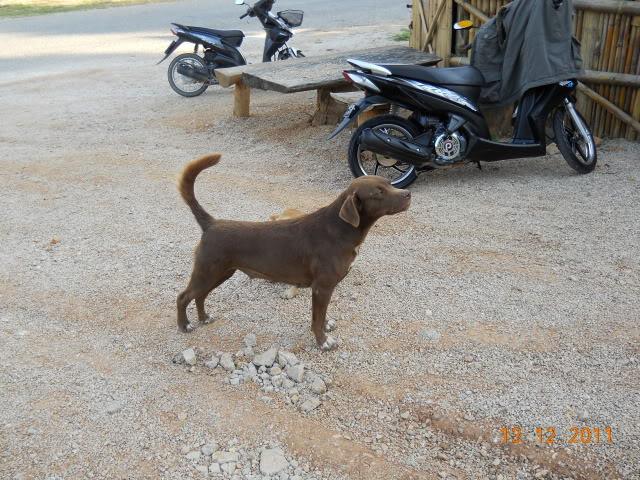 View from Mai's office: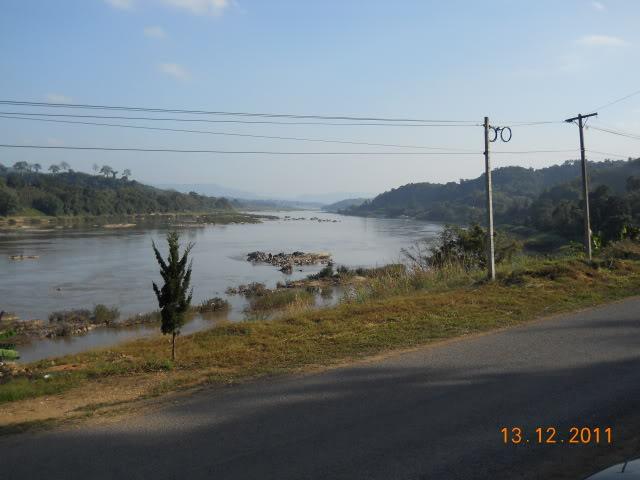 Pic of the Mekong: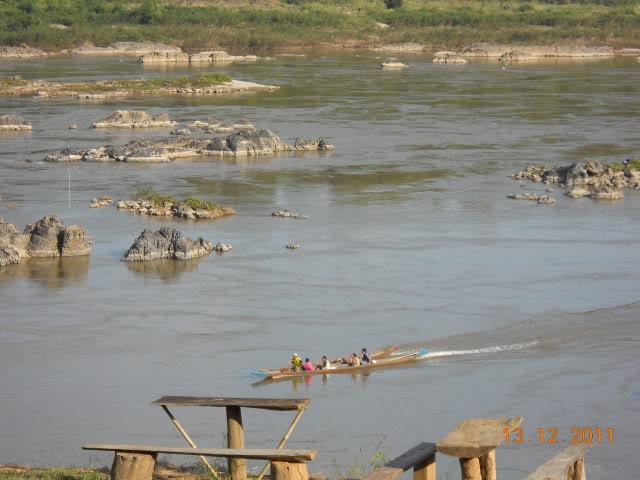 A little blurry shot of sundown in Chiang Khong: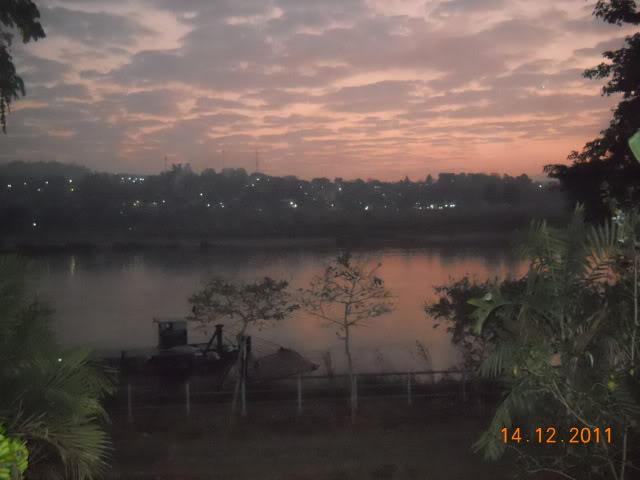 A quiet. cool sunrise in CK: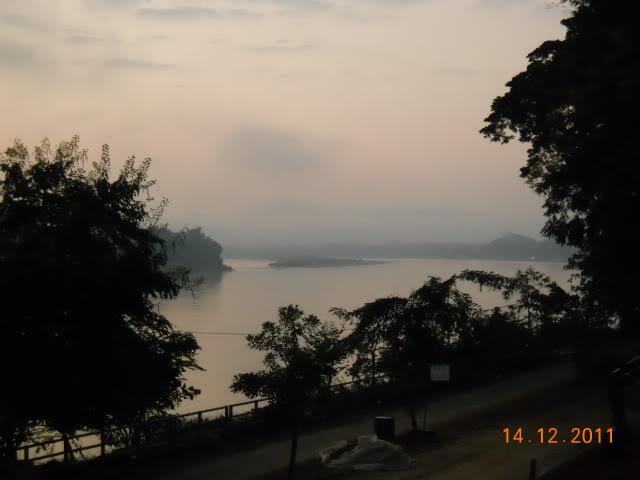 Breakfast at the Bamboo Bar: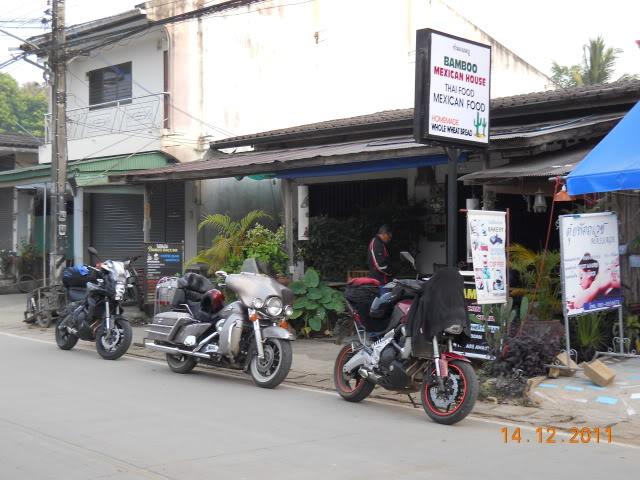 An old traditional? building in CK: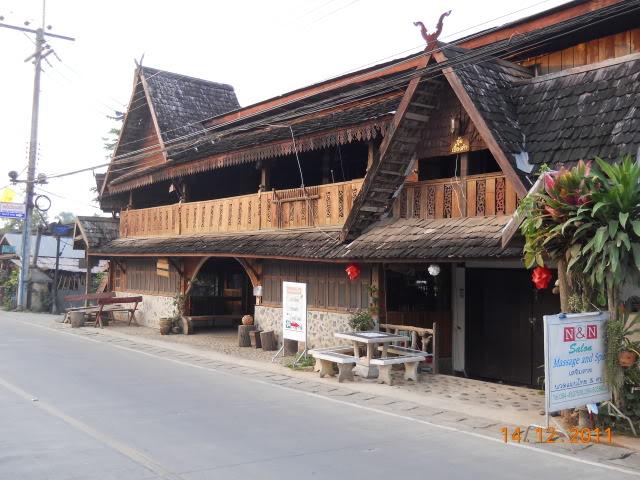 The new bridge is being built South of town and there is clear evidence that the Chinese have arrived; comical because they were just standing around in the middle of the road taking pictures of each other and the locals had to stop and wait.
We set off South back to Nan, this time taking R1155 and R1148 (King of the North); Here is the beautiful viewpoint not far down the start of R1155: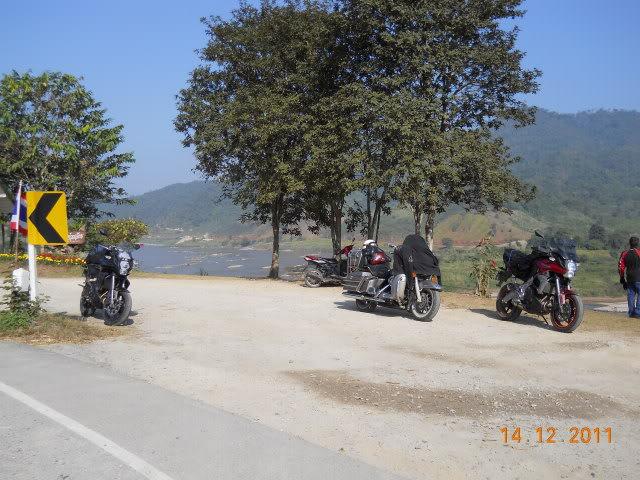 And the view: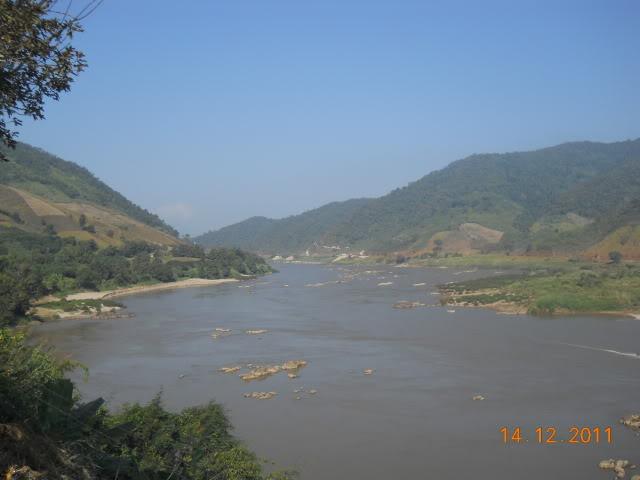 R1155 and R1148 were just awesome and as usual we enjoyed it too much to stop for photos.
The next morning we were heading down to Loei via the reservoir ferry.
Getting ready to leave on our last morning in Nan: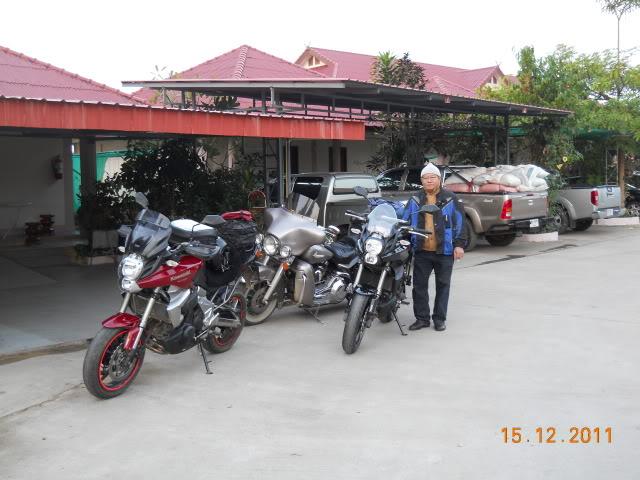 The old HD had been having problems with the exhaust connection to the rear cylinder for a few days. Two bike shops had tried to secure it to no avail; nuts were lost, gasket was lost and it kept popping out of the cylinder.
Problem: exhaust kept slipping backwards and popping out of the cylinder.
Solution: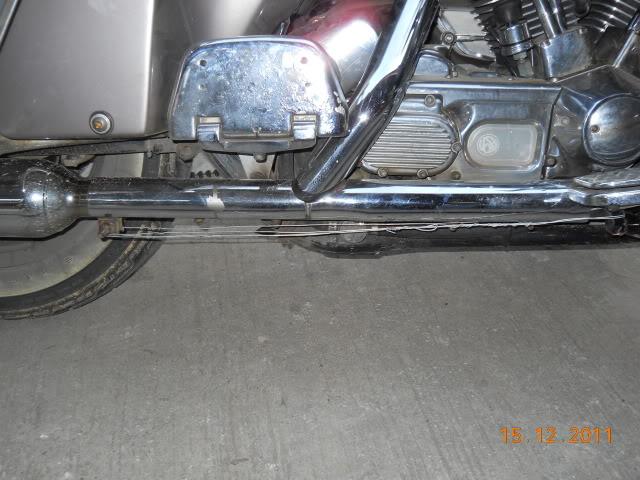 Total cost = 5 Baht plus 10 minutes with a pair of pliers. And it worked too !!
Riding over the hills to Queen Sirikit Dam and here is the first glimpse of the reservoir: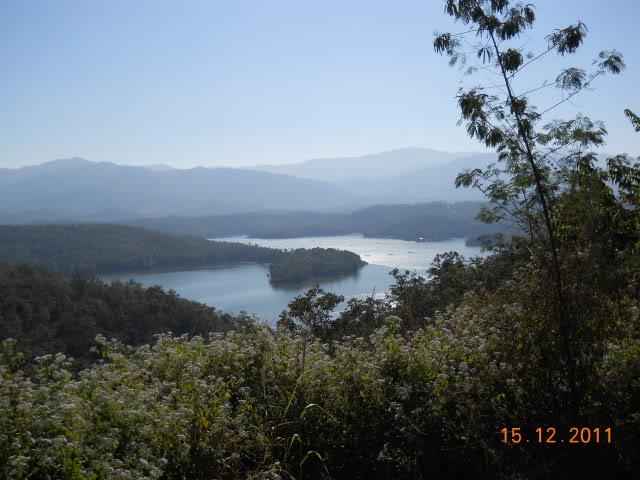 This is at the main ferry landing area in the Fisherman's Village. The ferry in the picture is run by 3 guys and we were told by these guys on both sides of the reservoir that we had to wait for the other ferry run by 2 women. Not sure how they have split up the work but that's how it is; point being they seem to be operating 2 ferries.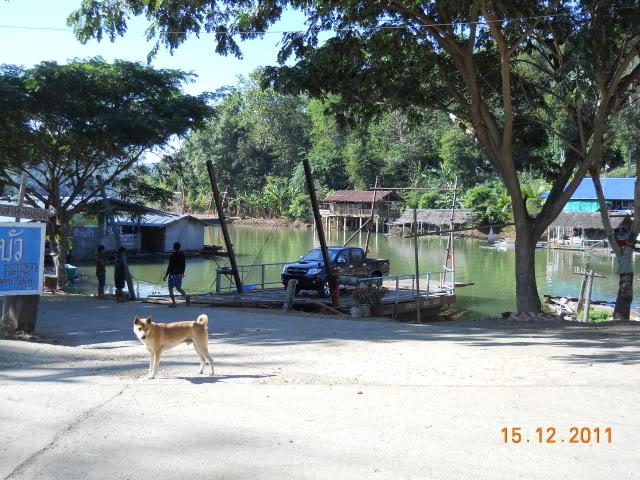 from the reservoir we headed into Nam Phat and cut across the hills to R1268 down to Na Haeo and Dan Sai.
Lunch stop by a roadside waterfall: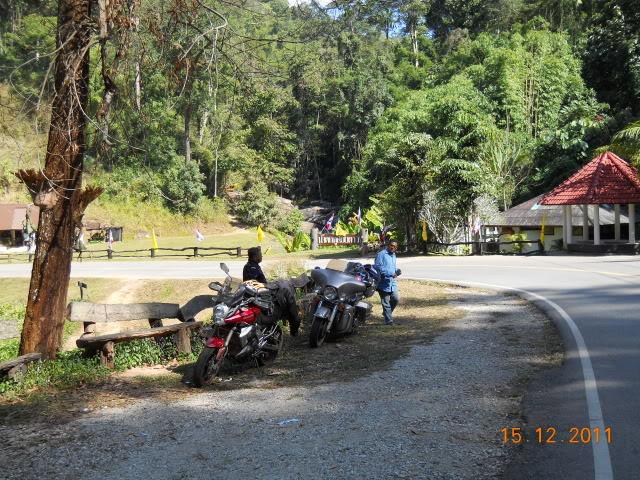 A second waterfall on R1268 which had a sign in Thai stating that this was an original stop and rest spot for the Thai princess: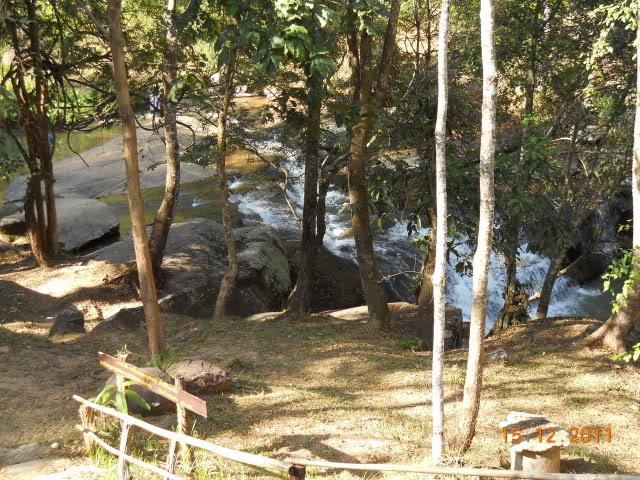 In Loei we stayed as always in the King Hotel. Recommended.
from Loei we headed South via Petchabun and Chai Badaan to Pak Chong.
Getting ready on our last morning from Pak Chong: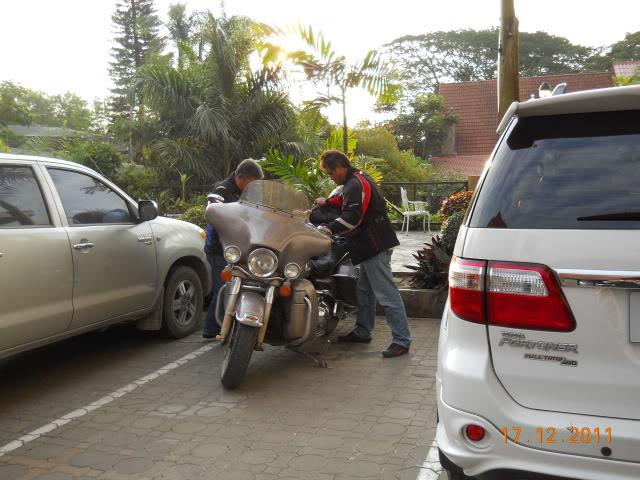 At a rest stop, a quick adjustment to the HD exhaust fix: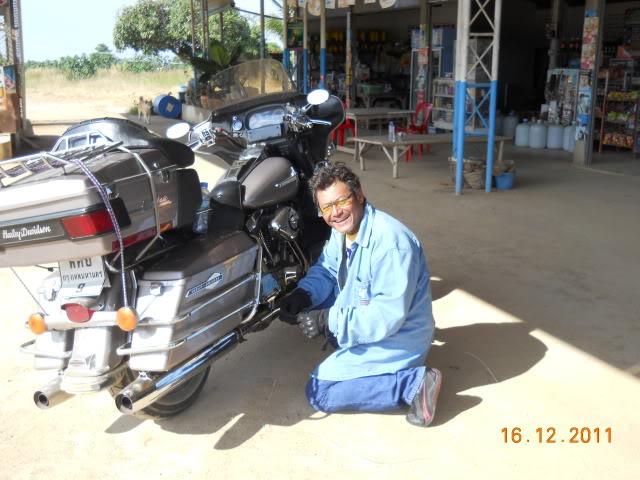 And another friendly dog: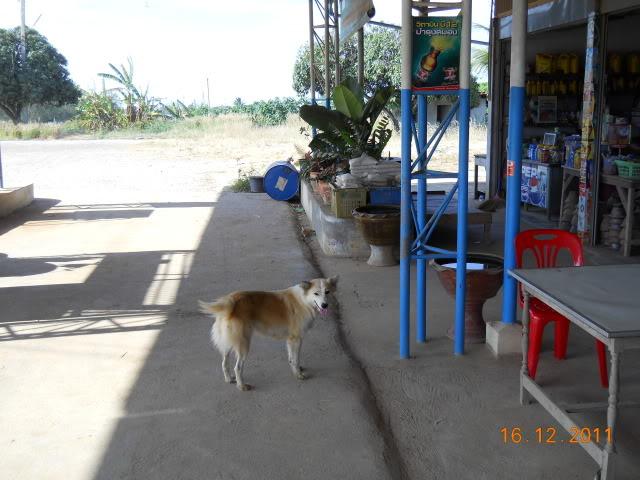 I'll leave you with a couple of pics of a converted bicycle we saw on R21 South of Petchabun; we were just stunned. Anyone got anything similar?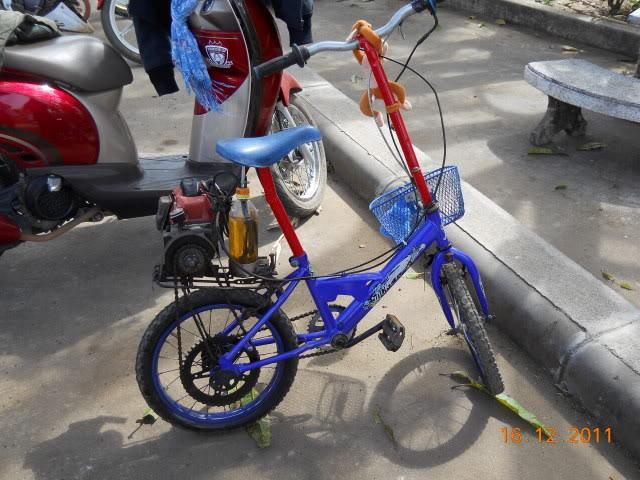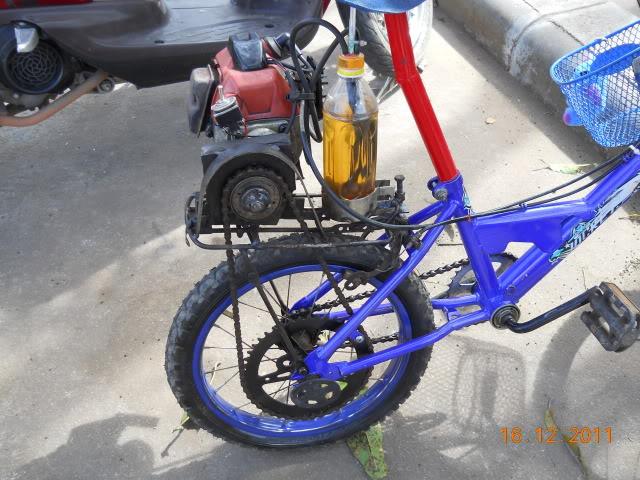 Had a great ride with great company and stunning roads and vistas.
Season greetings to one and all.