Best to start at the beginning.. Myself, my brother, and Lewis flew out on the same air aisa flight Phuket to HCMC, easy flight, all on time, quite a short hop. The flight was less than one quarter full by my guess, even with 299 baht tickets, so no wonder they are apparently dropping the route (shame as its a good city for a couple of nights visa run). Our motivations were to escape the Songkran madness, and have a holiday touring Vietnam on bikes. The emphasis was on having fun and a holiday as much as the ride, we were not looking for offroad and trail riding, we were not looking to make it too hard, and should we have a big night there was not going to be any one of us demanding 7am starts. It was to be a drinking group with a riding problem.
We had prebooked visa's online and were told to take 25 USD. I had read on a post somewhere that this wasnt essential as there was ATM's airside.. I figured this had to be true as otherwise it would be just crazy with many travellers getting caught out but no !! Thats exactly how it is.. After a bit of confusion and delays they let one go through to hit a local ATM for VND and pay.
So then to a taxi and down to the pre booked hotel, the Viet Nghi Hotel superior rooms at 27 USD per night.. Smack in Dist 1, right on the corner next to the girly bars and good food etc.. Rooms only OK but it did the job. Met up with Craig, got some beers in and started some mild pestering and games with the girls in the local hostess bars.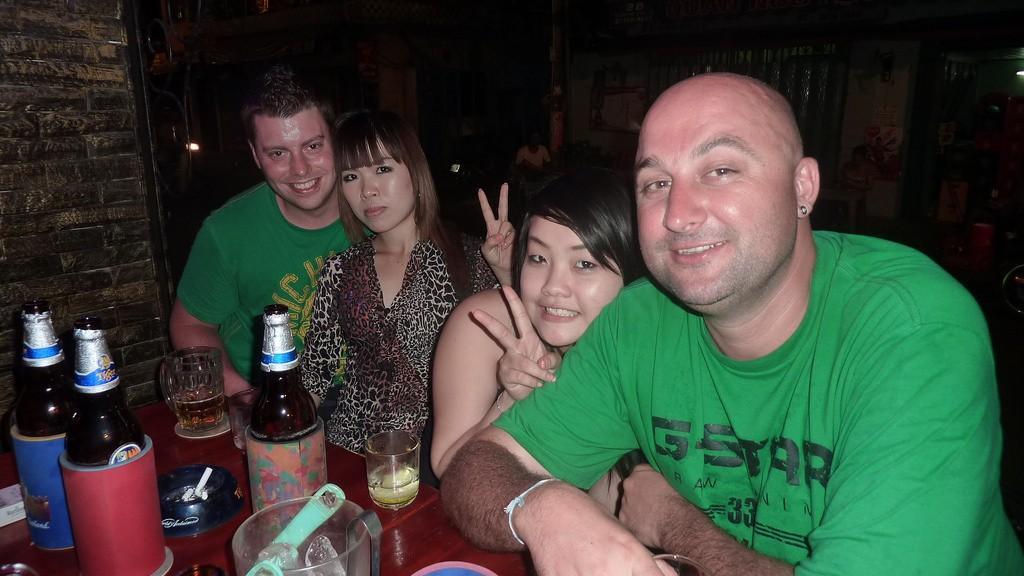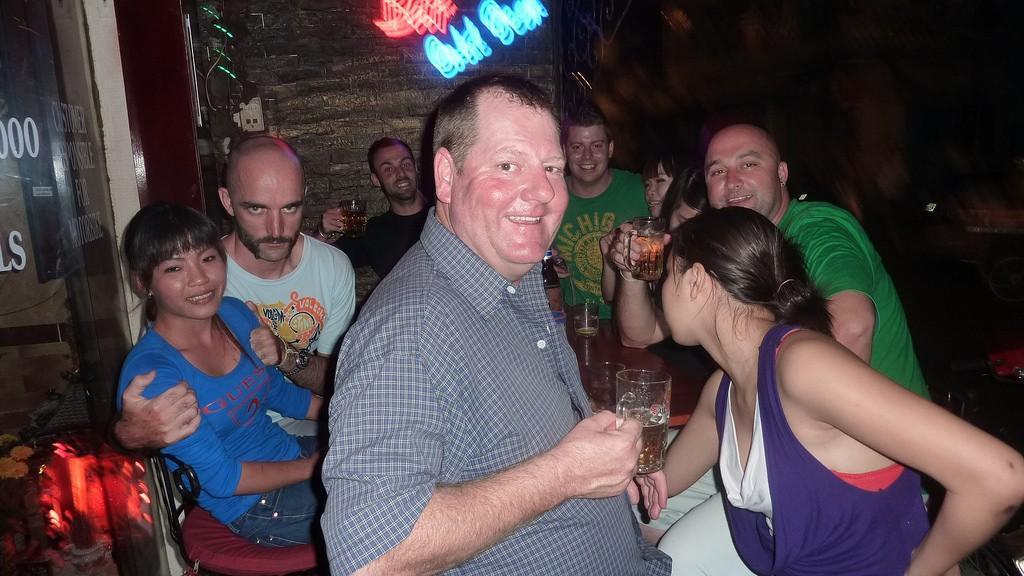 Mirror mirror on the wall.. Whose got the fatest head of all ?? :lol-sign:
Most of these next 3 nights we didnt carry cameras in the interests of marital harmony.. Fun was had.. Locals were friendly.. Drinks were cheap.. From memory big tigers were 30k (1.6 or so USD). Girly drinks did have a premium but it cant have been much cos I dont remember what it was. We were marvelling what a cheap place Vietnam was to have some fun but ohh how little did we know, as the trip went on it just got cheaper and cheaper.
Good bars in the area like crazy girls, vit c, ba ba bar, etc etc..
Day 2 was on and a bit of a mooch around the area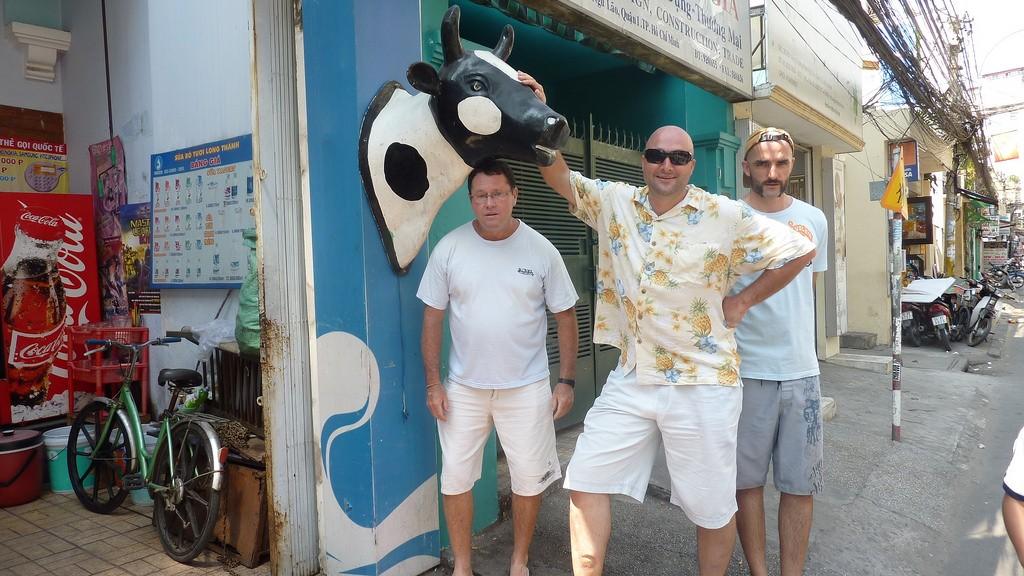 Before settling into what we seemed to do best.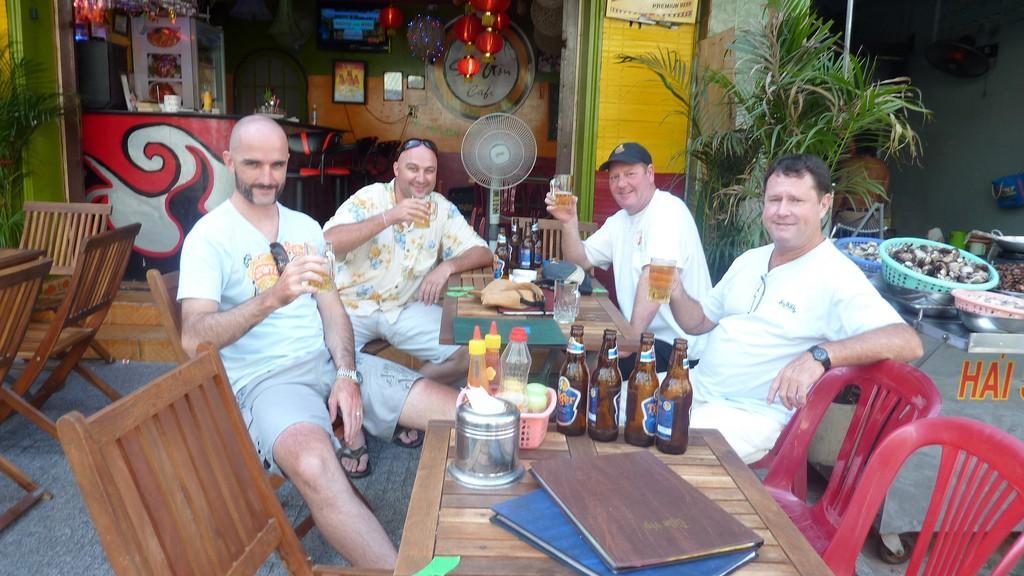 Night time was a repeat of the night before.. More pesting and drinking of cheap beer..
To be honest the best of the bars were within 200m of our hotel, and while we did go and check out some places (something buffalo club, empty) etc we all are guys of simple pleasures.. Good feed, good beer, and a bar full of girls to have a laugh and joke with and we didnt see the need to change a good thing.