It is that time again when, with luck, one or more UK chappies come over to Thailand just keen as mustard to go on a bike ride. Thankfully this is scheduled to happen again this November after the merriment of Loy Krathong is over.
Last year we did a 6 day golden triangle / Mae Hong Son combination that was a lot of fun. It also was on roads that I knew reasonably well.
This year my friend and I fancy something new and with this in mind I would welcome any hints and tips during this planning stage. I will be riding the Forza (again)
My friend will hire a bike, if previous trips are to go on, something like a Versys.
The route I am thinking of is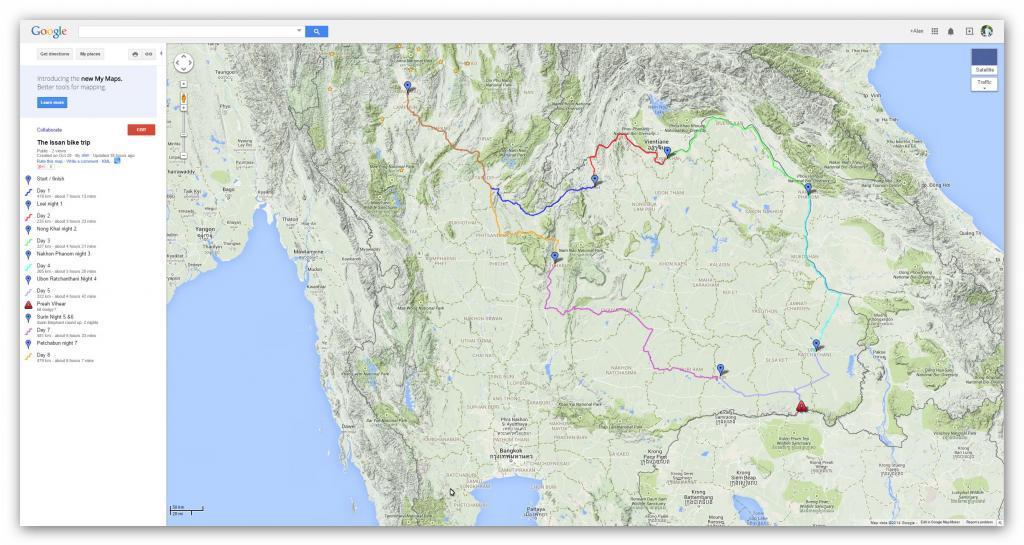 Nothing is yet fixed and I have never been on a bike on these roads so hints and tips welcome.
Day 1 is a fair stint, The road from Uttaradit to Loei is an unknown and also the last 2 days are also fairly long rides. The plan also includes a detour to the Preah Vihear temple area, if that is accessible. We also plan to spend a couple of nights in Surin as it is the Elephant round up before the trip back.
The report will follow but meanwhile, any hints on the roads, places to stay and eat etc will be gratefully received.
Cheers
Al