Administrator
Staff member
Jan 16, 2003
12,252
2,541
113
67
As many of you know there was a terrible fire in a refugee camp west of Khun Yuam.
36 people died on site in the camp fire.
There are many disturbing images on the net & on facebook.
I wont copy other peoples images & post them here.
But you can take a look here at some photo sites on FB.
1. Tui from Yont Guesthouse & store in Khun Yuam.
https://www.facebook.com/media/set/?set=a.476397739069193.96647.100000969130838&type=1
2. Karenni Further studies
https://www.facebook.com/media/set/?set=a.10151371974296482.1073741828.571656481&type=1
3. Piyavit Thongs-ard
https://www.facebook.com/media/set/?set=a.10151547561825132.1073741831.597720131&type=3
Piyavit was the first outside photographer on the scene arriving at first light from Chiang Mai after an all night drive, & is a professional freelance photographer of many years.
4. Mr Forever Eterntiy
https://www.facebook.com/media/set/?set=a.10151371974296482.1073741828.571656481&type=1
5.
https://www.facebook.com/media/set/?set=a.10200193854421756.1073741825.1013708073&type=1
6. Bangkok Post
http://www.bangkokpost.com/multimedia/photo/342320/37-killed-in-ban-mae-surin-refugee-camp-fire
There are many places to donate goods / money.
In Mae Hong Son at the Government Sala Klang offices & the Living Museum.
The Living Museum in Mae Hong Son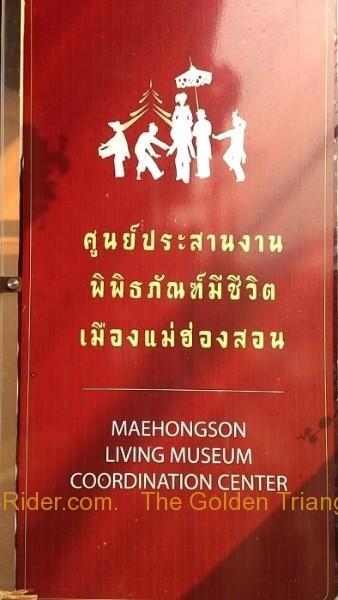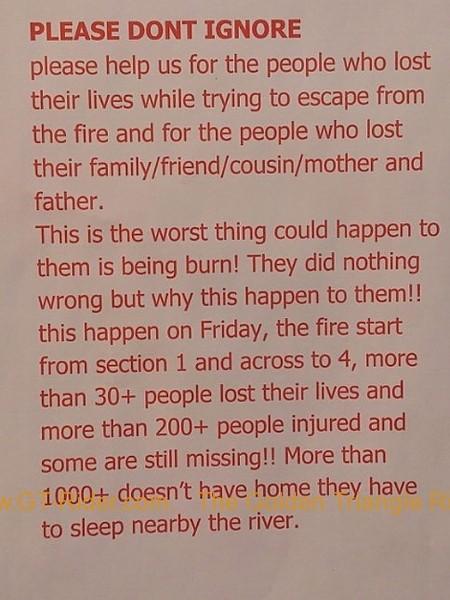 A MHS Nurse registering her donation at the MHS Living Museum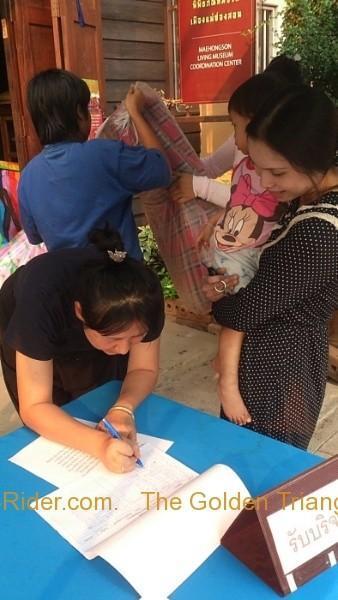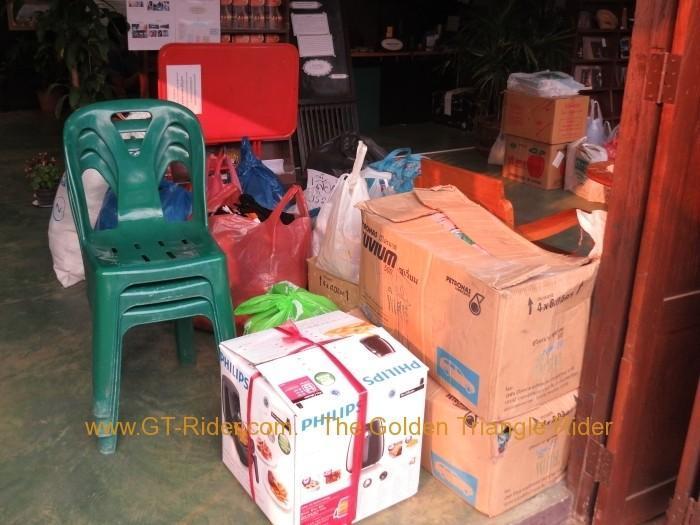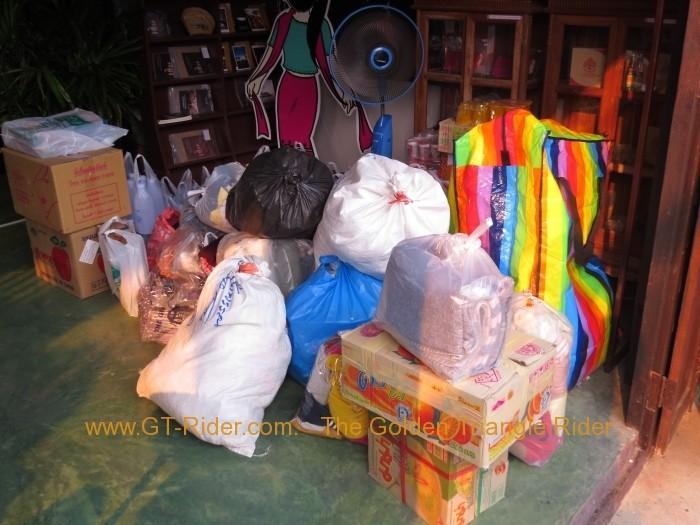 The official MHS government Sala Klang offices collection point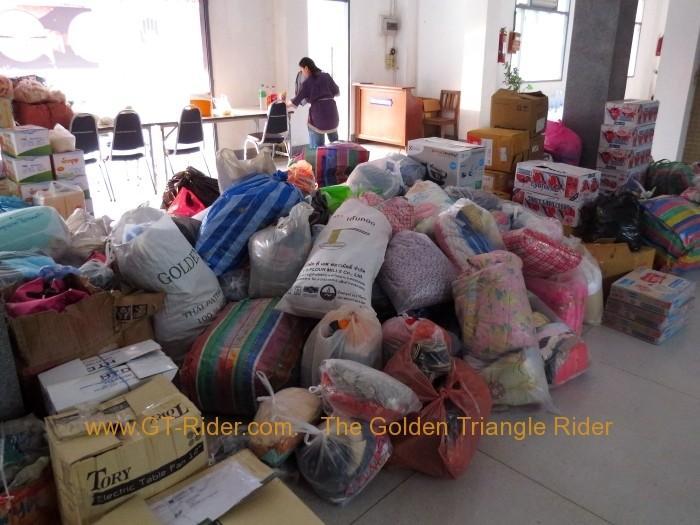 The official MHS Govt Bank account to donate money to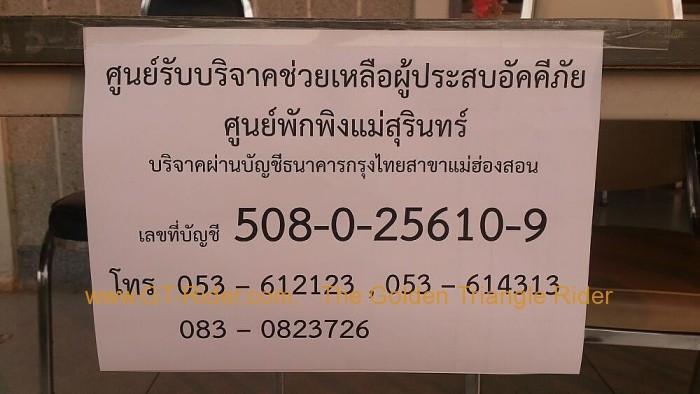 @ Krung Thai Bank
Nang at the
Salween Restaurant
in MHS was also collecting goods & money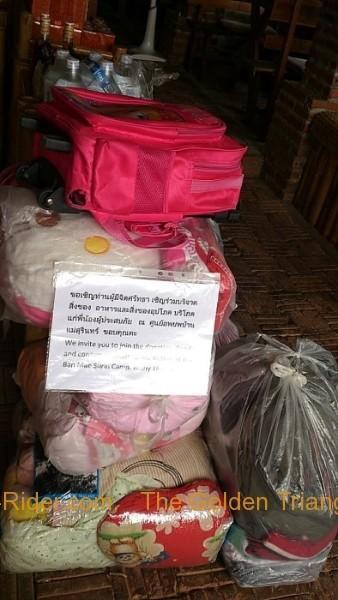 In Khun Yuam the collection point is the Khun Yuam district office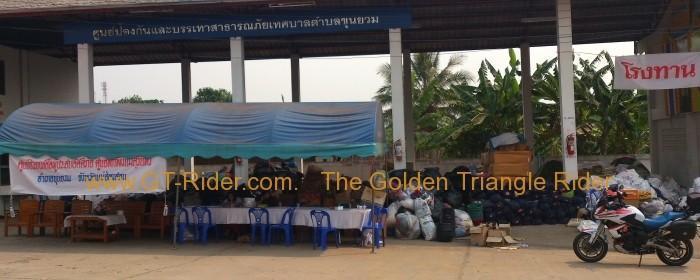 Bottling drinking water at Khun Yuam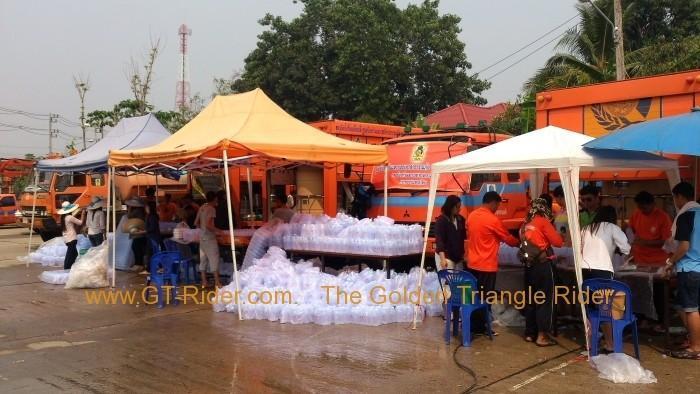 Want to help?
Donation suggestions from the Bangkok Post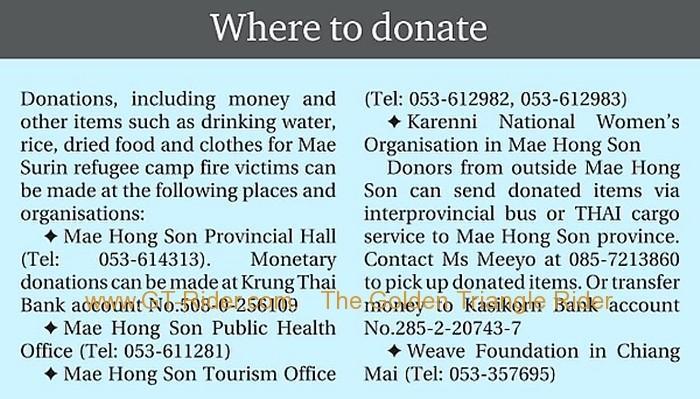 I personally donated via Paypal to
WEAVE
as soon as I heard the emergency call.
Weave is an NGO that has been working with the refugees in MHS for years & has a very good reputation.
The organization was founded in 1990, with the intent to empower indigenous women and support their needs and basic human rights. The organization has evolved over the years, especially in the context of the influx of refugees from Burma.

In 1994, WEAVE developed partnerships with refugee women's organizations. This led to changes in our mission to reflect the organization's new thrust and direction.

WEAVE's projects attempt to address some of the problems faced by marginalized ethnic women and their children from Burma in the key areas of education, health,economic empowerment and self reliance.

Our work is multi-sectoral and we continue to create and expand opportunities for women and their communities. While each program has its own focal area, WEAVE has started to become more integrated in our approach, recognizing the interrelatedness of our programs while at the same time trying to remain relevant. Capacity development and advocacy are integral parts of all WEAVE's programs.

WEAVE's target communities are displaced persons, particularly women, recognizing their role in providing for their families and in ensuring the well-being of their children. Our work has expanded to include the India-China-Burma border, but mainly concentrates along the Thai-Burma border.
You can donate to WEAVE via Paypal @
[email protected]
Another bigger overall consortium is The Border Consortium
TBC is a consortium of 10 international non-governmental organisations (NGOs) from eight countries.

TBC's head office is in Bangkok with field offices in Mae Hong Son, Mae Sariang, Mae Sot, Umphang and Kanchanaburi.

TBC currently employs 95 staff (46 female/ 49 male, 19 international/ 76 national).

TBC is a registered charity in England and Wales.

History of TBC

TBC's Executive Director was among the first people to witness, and respond to, the urgent needs of thousands of refugees from Burma who fled into Thailand in 1984.

Initial ad-hoc emergency support for the refugees, from a number of small aid agencies forming an informal consortium, gradually evolved into a multi-membership aid organisation with a mandate from the Royal Thai Government (RTG) to provide food, shelter and non-food items for all the refugees along the entire border. Today that body is called the TBC.
You can donate to TBC here
http://theborderconsortium.org/donate/donate.htm
There is a mountain of material donations out there in Khun Yuam & my guess is that building new shelters / houses & a water supply is the first priority.
Then they have to sort out the material donations.
What do they need next - whom knows.
I saw score scores of private pick ups heading out to Khun Yuam to leave goods.
The generosity & compassion from the MHS people was fantastic.
I got the impression they're swamped with stuff right now & cant handle all the physical donations at the moment.
Cash donations to some of the NGOs to let them source what they need is the way to go right now I think.
My personal recommendation is WEAVE using Paypal.
[email protected]
Make your donation noting that it is to help the victims of the Karenni Refugee Camp fire.
If you want to mention from GT Rider, say the donation is from a friend of GT Rider, up to you.
This I believe is much easier than slowly collection money / goods from GTR , then handing it over. Let the NGO's work as quickly , efficiently as possible.
A couple of disturbing Bkk Post Reports to follow
http://www.bangkokpost.com/news/local/342330/blaze-camp-district-cop-shunted
http://www.bangkokpost.com/news/local/342504/blaze-cop-claims-victimisation
this was the big rumour when I was in Khun Yuam & is a scary thought indeed, that is best not debated / commented on in a public domain.
You all take care now.
But if you've ever ridden the MHS Loop & enjoyed the people & perhaps even visited a refuge camp out there; spare some thoughts & a little money to help these victims on the terrible tragedy.
Please help them.