The new Pakxan – Bueng Kan bridge.
While crossing back into Thailand last week on the Pakxan ferry, I noticed that work had just begun on the new Laos-Thailand Bridge that will join the towns of Pakxan and Bueng Kan.
The bridge will be located just 100 metres from the where ferry landing and immigration offices on the Thai side currently stand.
The head officer said the bridge will be completed in 3 years,.. so look out for the opening on December 2016.
The Thai side,…and the large tree to the right of the excavator came down about 2 minutes after I took this photo.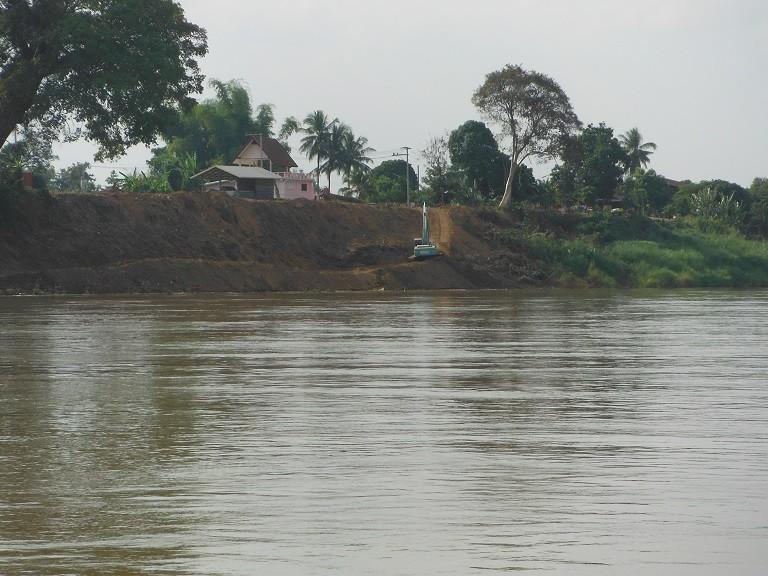 Work is also under way on the Lao side.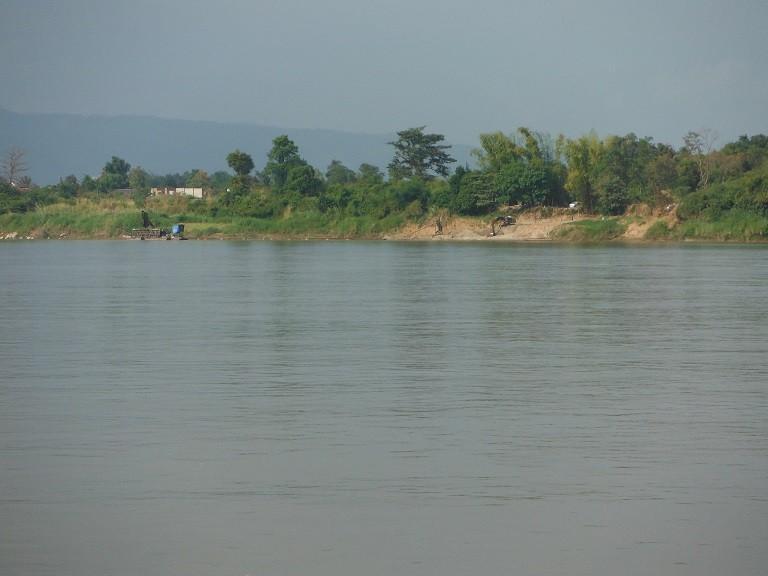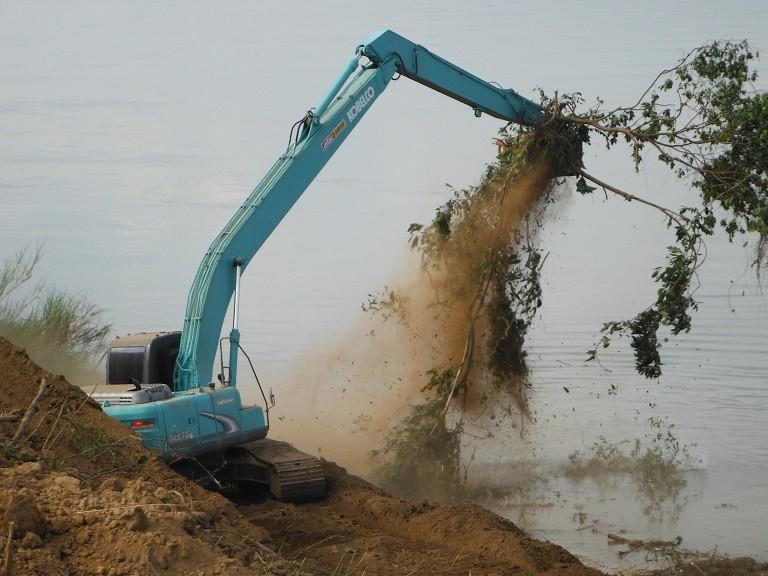 This is where the completed bridge will cross the river.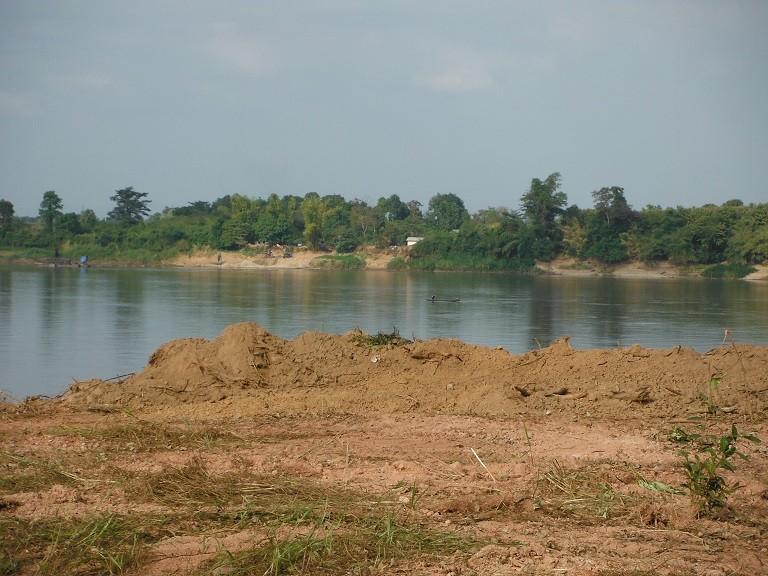 The KLX, on the spot that will be the very start of the bridge on the Thai side.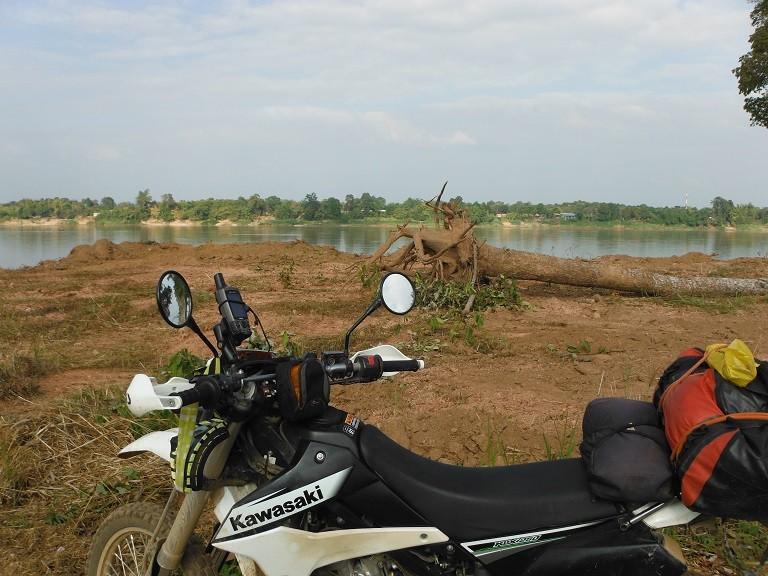 Moto-Rex