The new Souphanouvong Bridge in Pakse.
Well it was pretty new 10 weeks ago when I was there.
So new in fact, I had to lift the covers of the Plaque bearing the bridges name and details to take this photo..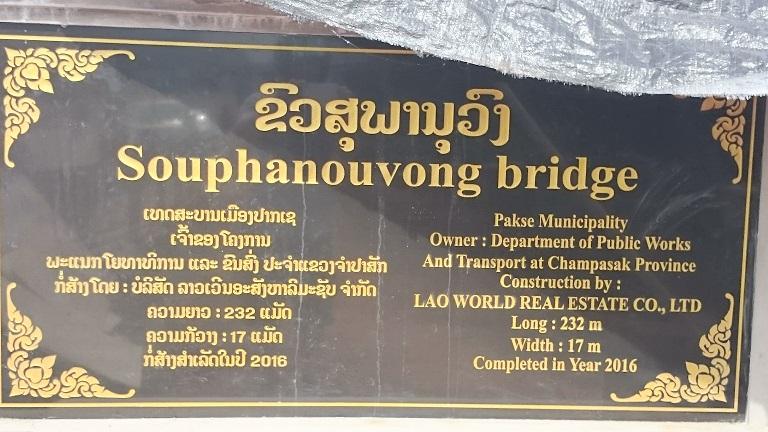 Im sure anyone that has been to Pakse can remember the old single lane bridge where traffic lights allowed only one direction at a time. A when those lights turned to green it was like the starting gate had dropped at a motocross race. Wild.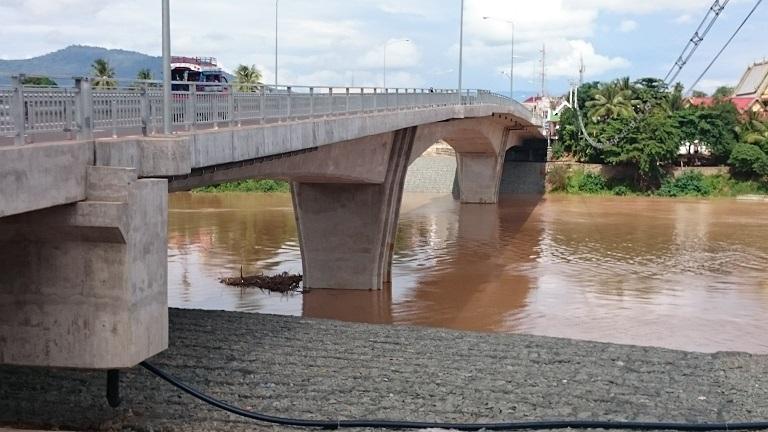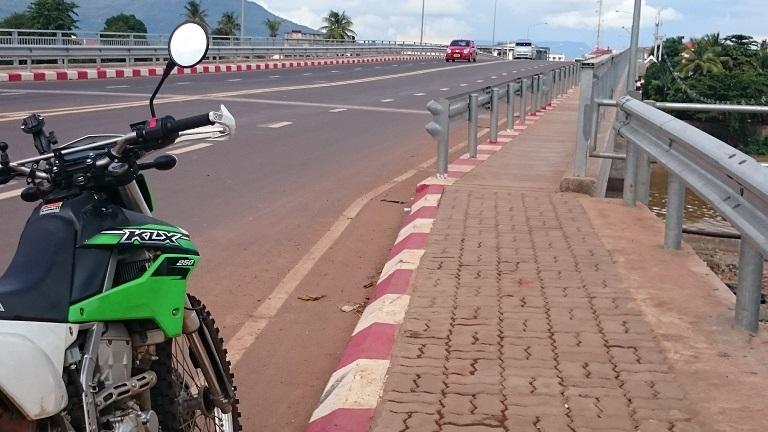 From the bridge looking down the main road which has also had major make over.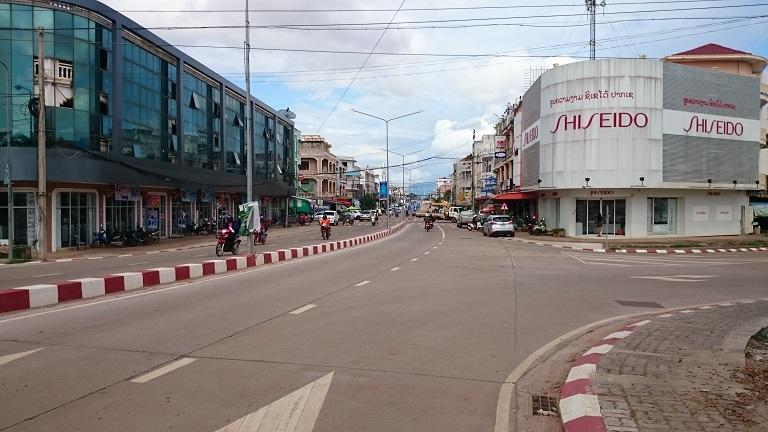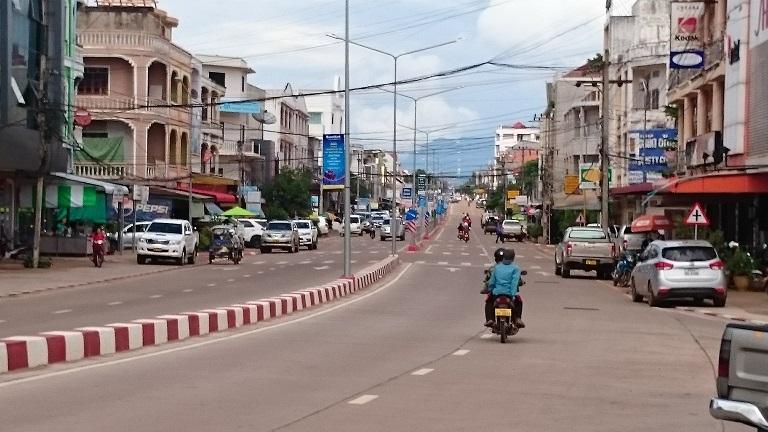 Looking north,…and over the bridge, the road that heads out of Pakse to Savannakhet is four lane and brand new for the first 14 kilometres. Things are changing pretty quick in the land of Laos.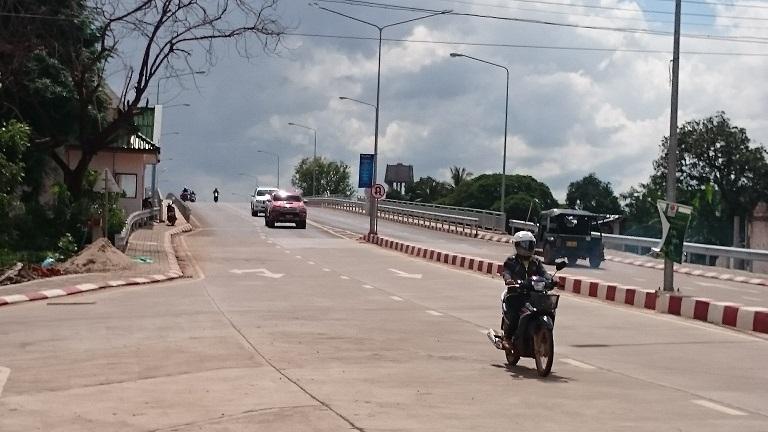 After checking out the bridge I rode down to the road that follows the river to see every riverside restaurant no longer there. Sad really, there was some great little night spots there.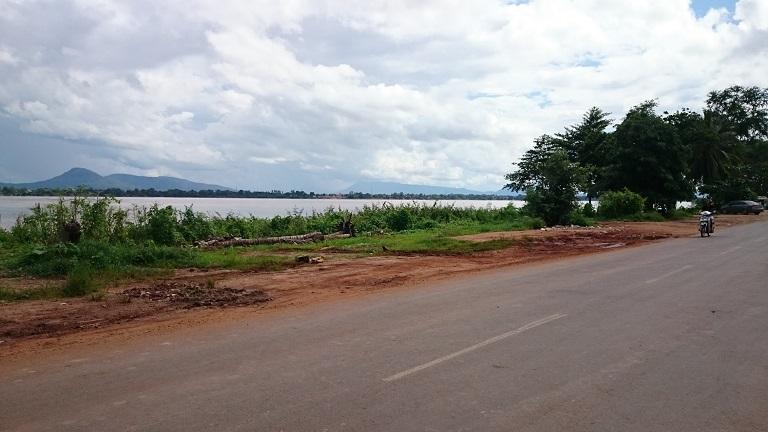 This is the only spot where you can get a beer by the river. Its right down the bus stop end.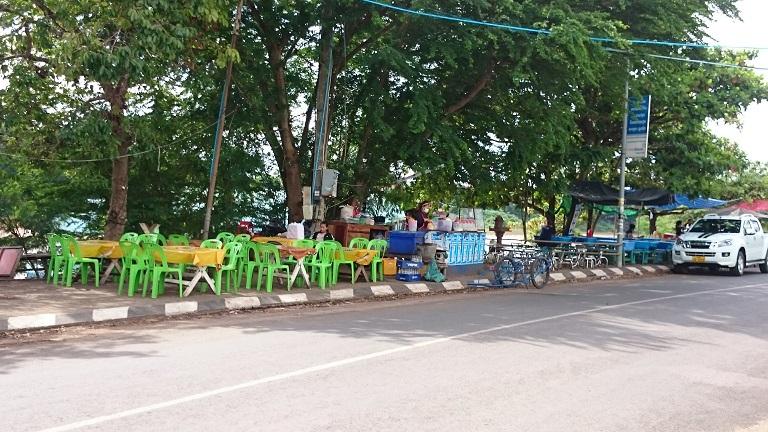 Cheers and beers.
Moto-Rex