Administrator
Staff member
Subscribed
Jan 16, 2003
13,364
4,309
113
68
www.gt-rider.com/thailand-motorcycle-forum/my-darling-stripped-down-t8468.html
Well the AT's back on the road & I'm happy...ier....
Today was a shakedown ride - the Phrao Loop
Phrao – Chiang Dao
A late brekky was at the X-Centre then off pottering around the loop.
It wasn't such a great start though as just north of Mae Taeng in that lovely left hander before going up the hill to the Mae Ngat dam turn off the bike got the wobbles. :wtf:
Yep FLAT FRONT TYRE & it's a long time since I can recall getting a flat front.
My lucky day I thought. What next?
500 metres up the road was a Castrol Bike Point shop.
I rode on, s-l-o-w-l-y & popped into the shop.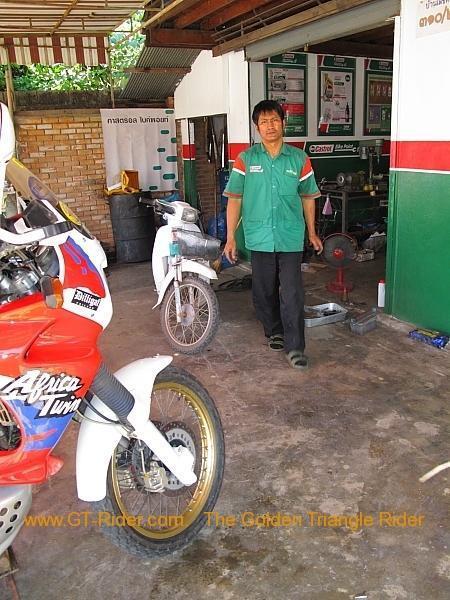 30 minutes later & 50 baht poorer I was back on the road.
You can't complain can you!
Life & riding in Thailand is GOOD!
1st photo stop was Mae Ngat dam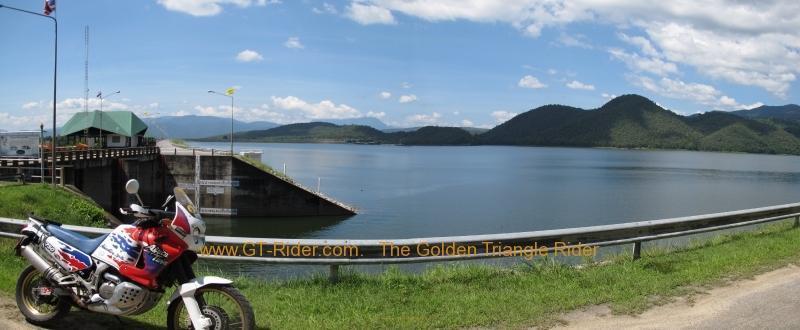 I then doubled back to check up on a temple I had first visited a couple of years ago with Silverhawk in August 2005
Wat Ban Den
March 2003
Chiangmai Mail- Vol. II No. 10 Saturday 8 March - 14 March 2003 Features
On February 22-23, local people and other Buddhists who believe in the abbot of Wat Ban Den, celebrated his 39th birthday in Wat Ban Den, Tambon Inthakin, Mae Taeng, Chiang Mai.
Over 10,000 people from all over the country participated in the celebration that took place over two days. The abbot was presented with 39 money trees representing the abbot's age, with each tree carrying 100,000 baht.
The abbot, whose full name is Kru Ba Chao Tuang Natseeloe, but people call him Kru Ba Tuang, was invited to act as abbot of the Wat Ban Den on March 9, 1988. At that time, the temple was neglected and untidy, with the buildings being very ancient and dilapidated. Kru Ba Tuang made his work to rebuild the temple to become the outstanding temple in Mae Taeng.
As part of that labor of love, Kru Ba Tuang has built around 15 items in and around Wat Ban Den. He has established a Lanna style temple made of teakwood and granite tiles, a sermon hall, the temple's wall with lions images, monks' canteen, toilets, monks' residences, temple, meditation hall, great hall, temple road, drum hall, storehouse, Inthakin pole, and a Buddha image. These cost over 120 million baht, which was received by donations from the people.
One of his ongoing projects is a 12-pagoda building following Chinese star signs. The 12 pagodas, or chedis, come from the Lanna people's mythology which believes that as they die, their spirits will stay in the pagoda of their star sign. Consequently, during their life they should make a pilgrimage to their zodiac sign. For many people, their star sign pagodas are too far away. Kru Ba Tuang decided that if all 12 pagodas were in the same place it would be more convenient for those who wanted to make their pilgrimage rather than having to go to another country.
The 12 pagodas construction will be supported by the money people gave to the abbot for his 39th anniversary. It is expected to be completed later this year.
http://www.thaiguidetothailand.com/thai ... ai-temple/
Wat Ban Den is an amazingly attractive and unusual Thai Temple. In 1988 the new Abbot of Wat Ban Den set out to create the most beautiful Thai Temple in the area. The Abbot, known as Kruba Tuang, inherited the Temple in very poor condition and managed to raise funds of several million Baht to rebuild Wat Ban Den. The main Temple building is built with teakwood and granite tiles and is in the Lanna Style and there are many examples of exquisite teakwood carving to be seen.
One innovative feature of Wat Ban Den is the 12 Chedis that Kruba Tuang has built. Each of these 12 Chedis is dedicated to one of the 12 Animals of the Thai Zodiac and sculptures of these animals are prominent throughout the Temple grounds. By the end of 2009, Wat Ban Den has had fifteen major buildings constructed including a Meditation Hall, Sermon Hall, Great Hall and an Inthakin Pillar. Whilst Wat Ban Den is not yet completed, it has already become a popular tourist attraction for both Thais and visitors.
http://www.chiangmaichimes.com/temples- ... n-den.html
When finally completed, Wat Ban Den ( Wat Den Salii Sii Muanggen ) will become one of the largest Temples in Chiang Mai. One of the main features of Wat Ban Den is the twelve Pagodas enshrining sacred relics of the Buddha. Each of the pagodas represents one of the twelve animals of the Zodiac . According to Thai mythology, when people die their spirit stays in the Pagoda of their birth sign. Thais believe they should make at least one pilgrimage during their lifetime to the designated temple . Unfortunately, some of these temples are far from Chiang Mai and a few are outside Thailand so the Abbot of Wat Ban Den decided to undertake the building of these 12 Chedi to enable Thai people, no matter their birth sign, to make this pilgrimage without the necessity for long travel.
Wat Ban Den is located at Inthakin, Mae Taeng, Chiang Mai.
And some photos from today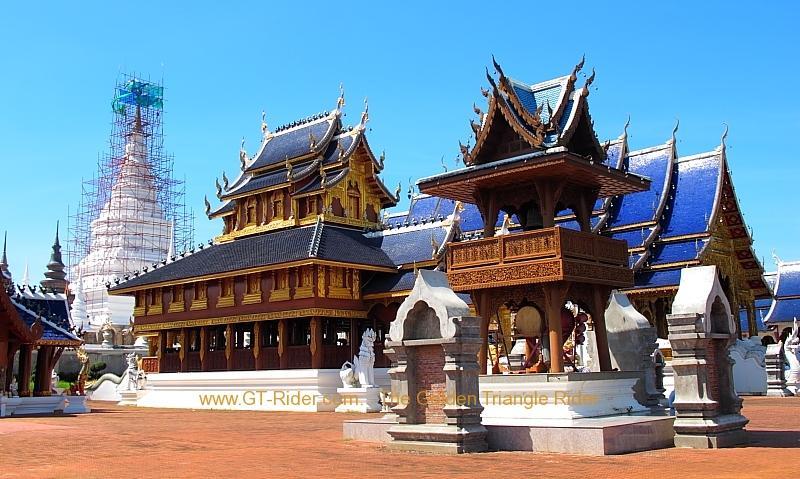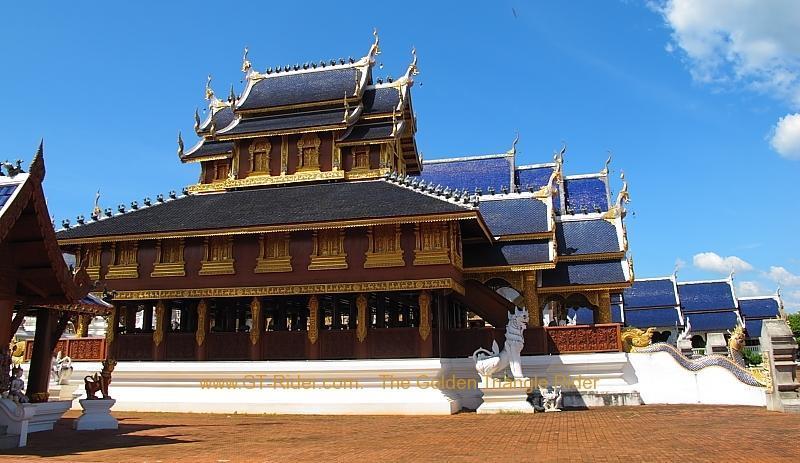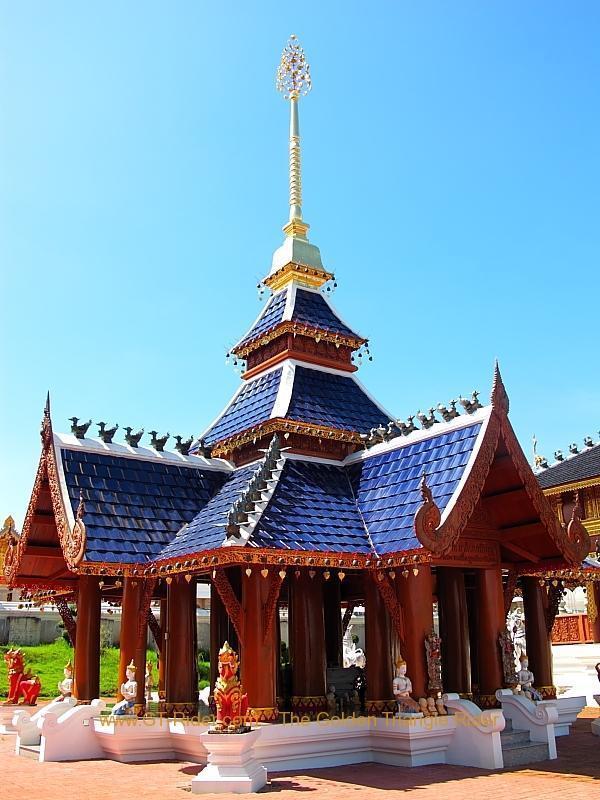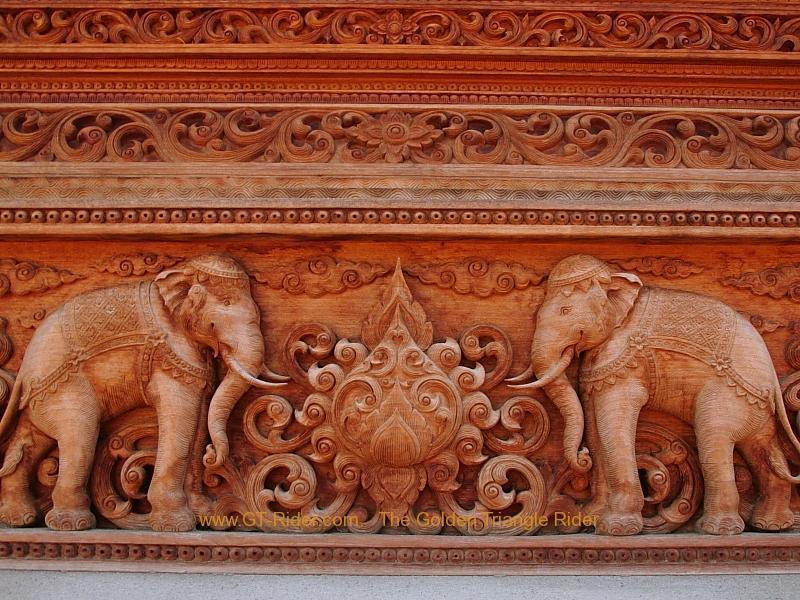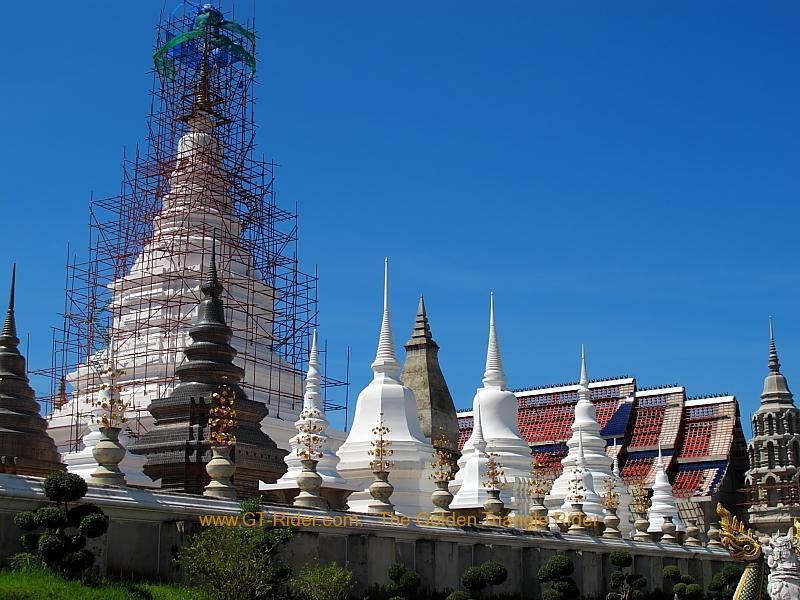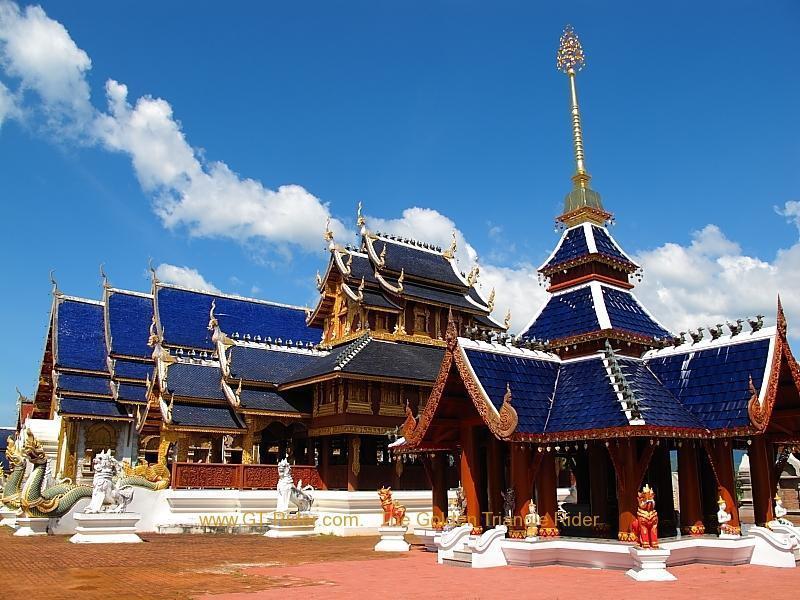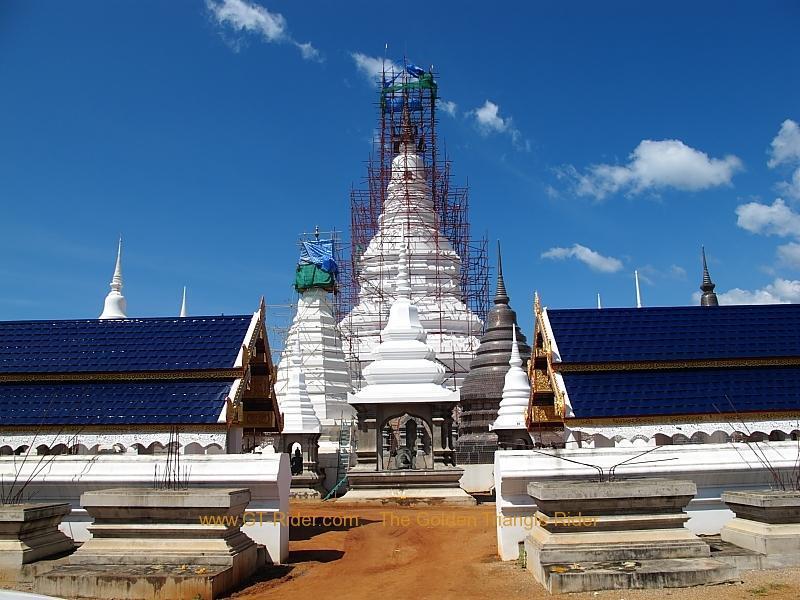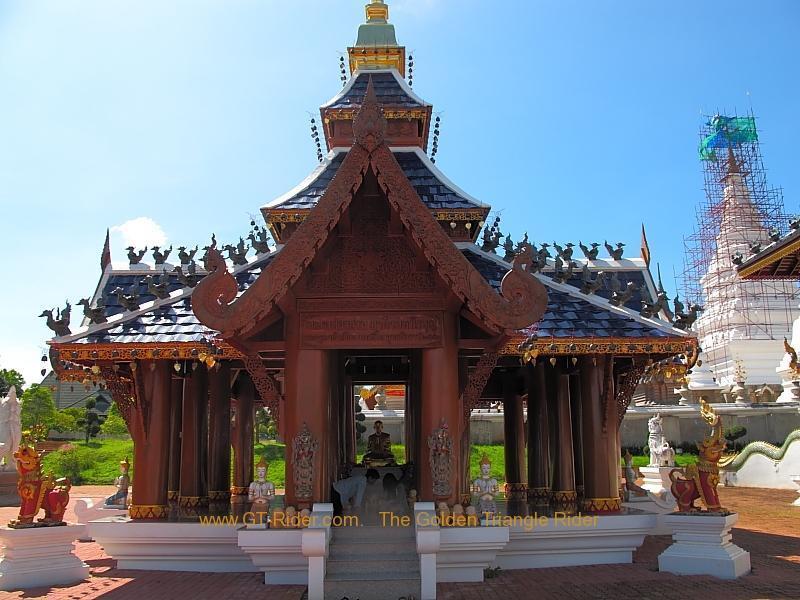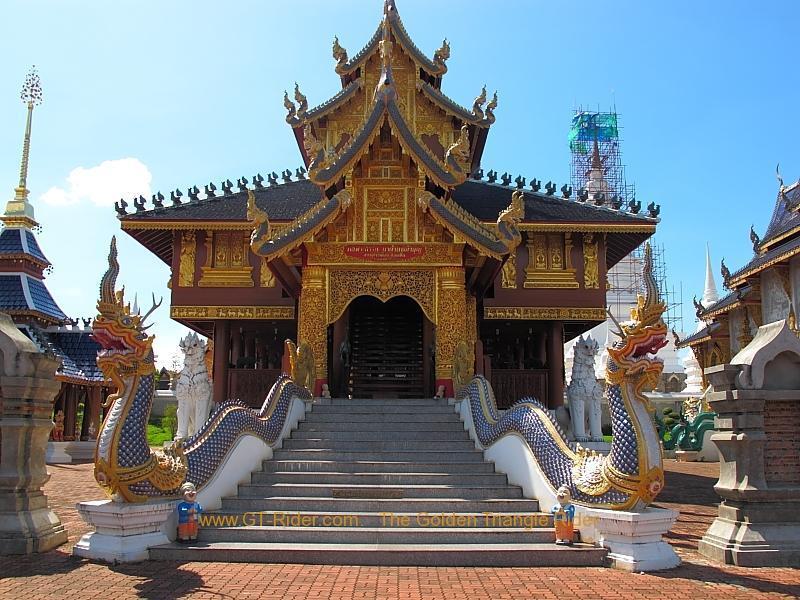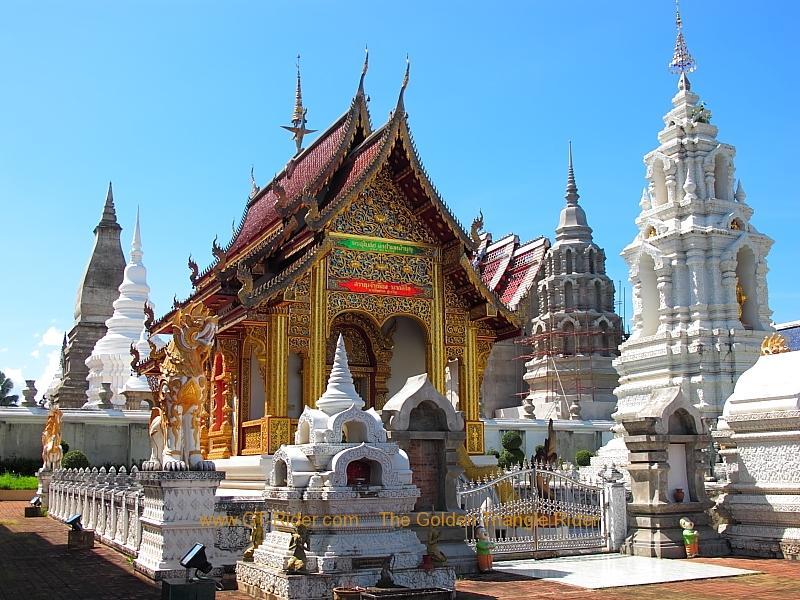 As luck would have it today was a tamboon ceremony with 2 million baht being handed over for further temple construction (Will it ever finish?)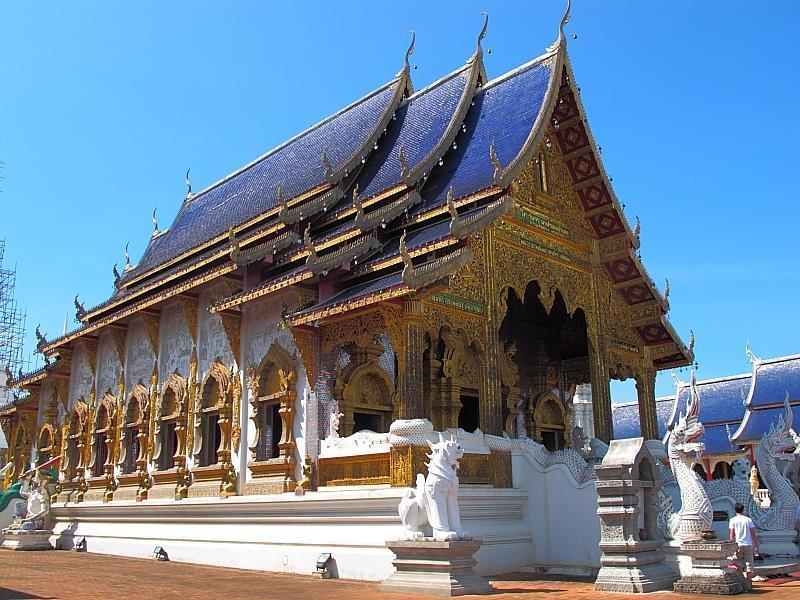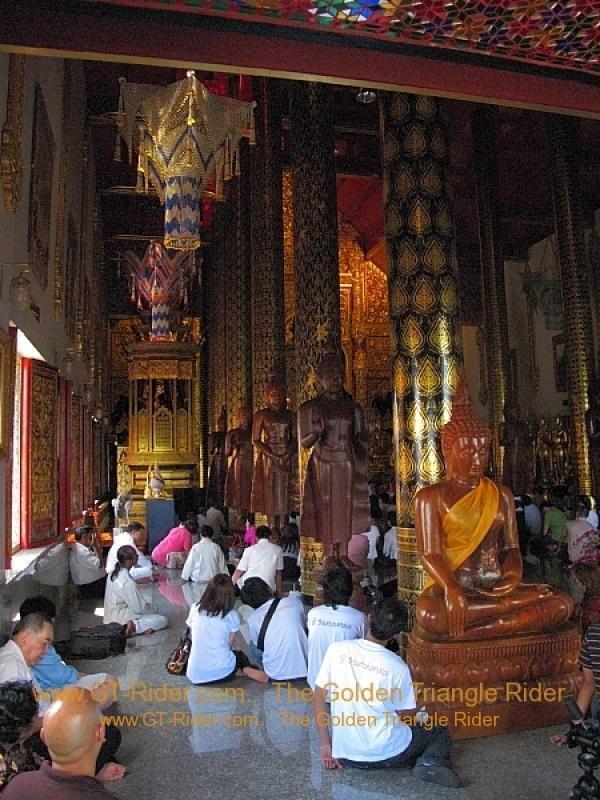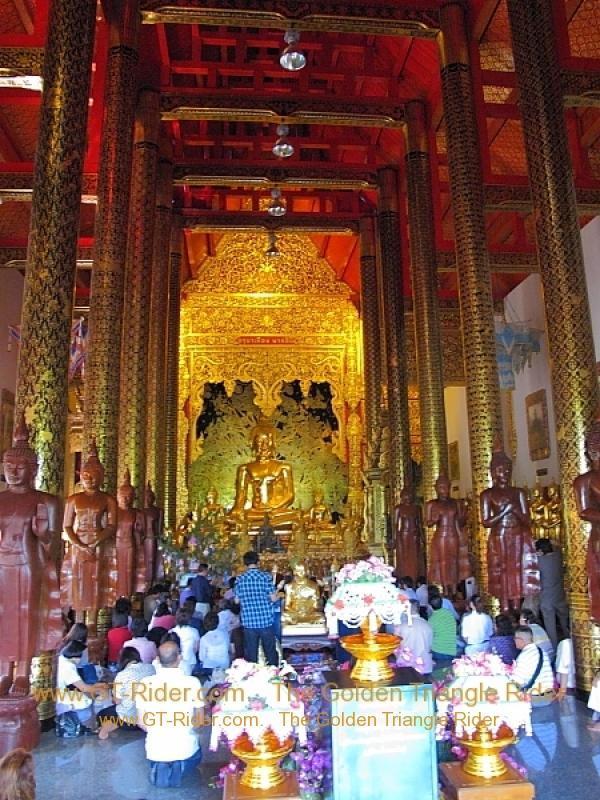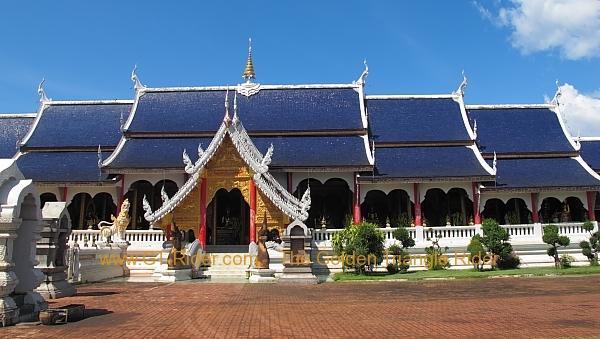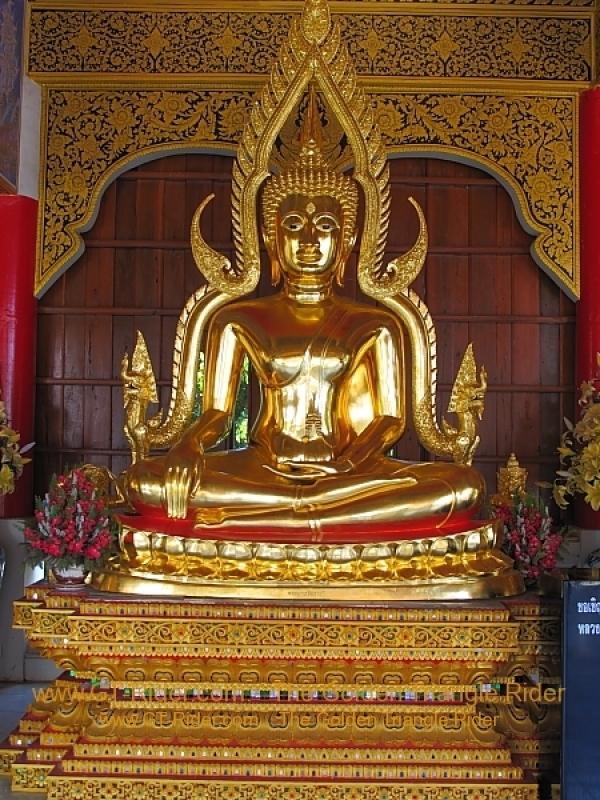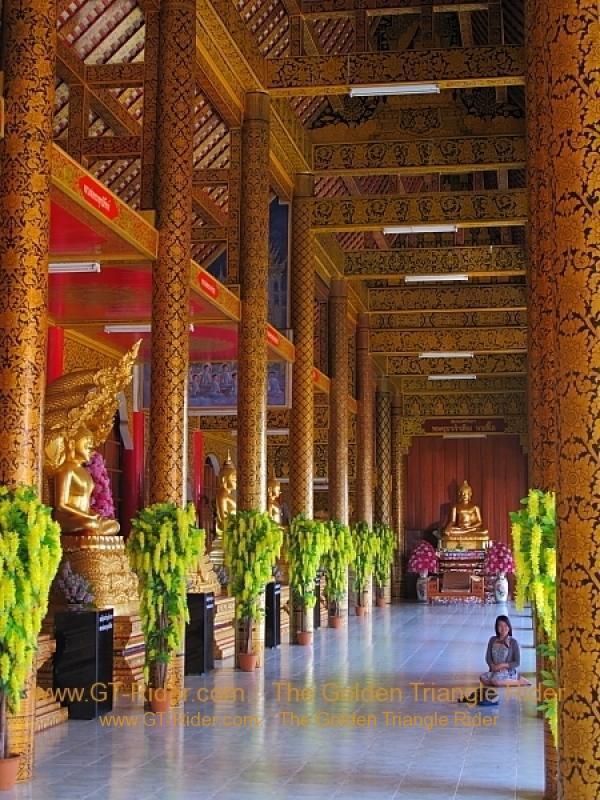 Last edited: