Sep 19, 2006
2,294
286
83
Our Friend Tim Battersby has finally Made the Momentous Decision to "Tie the Knot" so to take Full advantage of His Final Freedom He decided it would be Best Spent with the Things Men Most Enjoy: Bikes Beer and Mates!!! So after some organising He decided to Ride to Pai Via Wat Chan for a weekend and do some Trails up there!
8 Guys meet up at the X-Centre to Accompany Him and offer Our Sympathies :cry: Off We went over to Samoeng.
Here is Tim at the Lookout on the Road.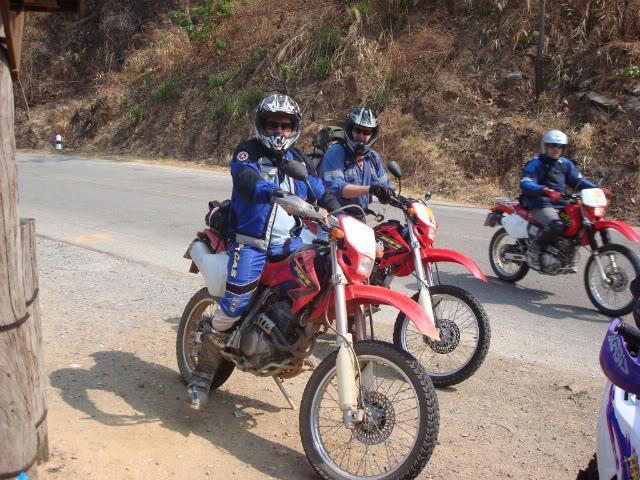 Re-fueled in Samoeng then off in Convoy onto the Wat Chan Road. After about 20kms we stopped to regroup and after 10 minutes it was evident 2 Riders were Missing :shock: Turns out we had got separated by a couple of Pickups and where we turned left they had carried on straight following the Pickups :?: Anyway after i backtracked all the way to the Gas Station and still had No Luck finding them we decided to carry on. After a Fun Fast Ride we arrived in Wat Chan and were relaxing having a Drink when our "2 Lost Sheep" came Riding into Town so back to 8 again 8) It was here that we discovered that Tim was Lucky to have escaped a Puncture with a Nail having gone through one of the Knobs on His Bike!!!
Lucky Escape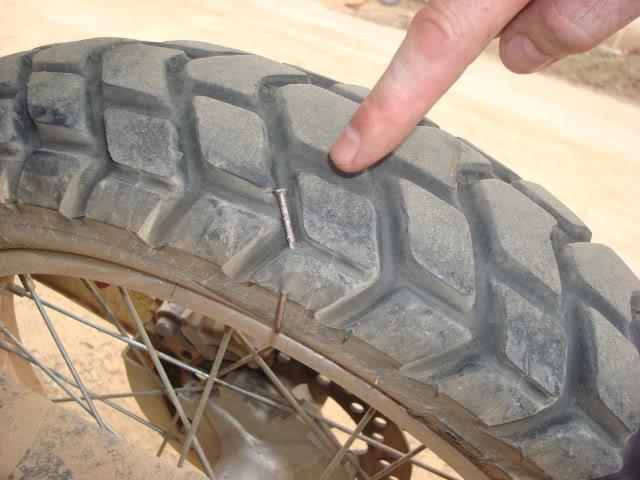 Uneventful Ride into Town and straight into the Beer. This set the Standard for the Night and it was a Long Dinner over Many Beers.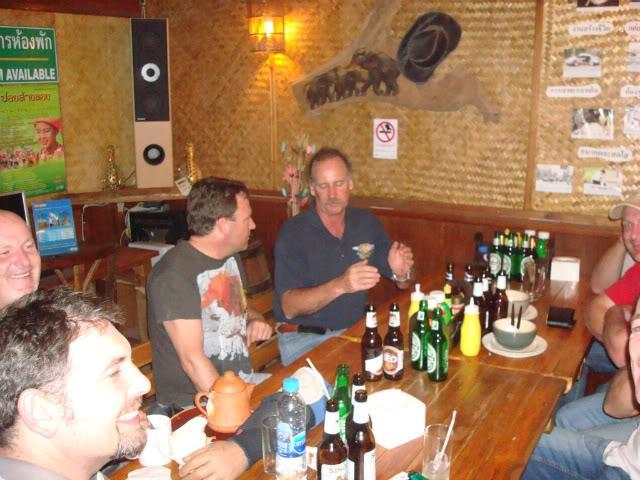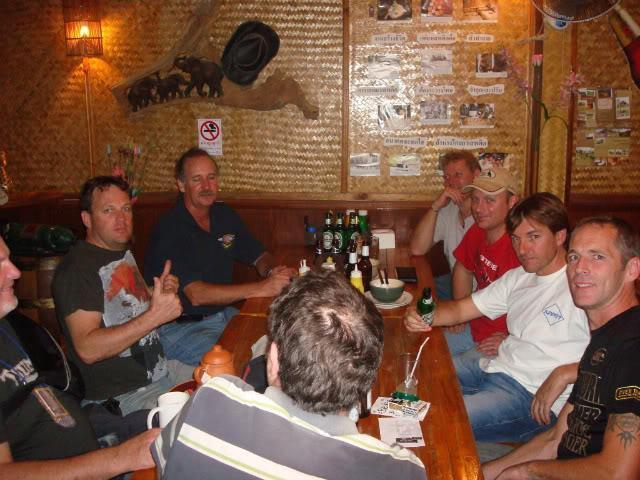 After We ended up walking around the Town Sampling the Many Bars and eventually ended up at "Bee Bop" where it developed into a Very Long messy Night :wink: I won't Bore You with the Full details but definitely a Worthy Stag Send off :!: The last of the Guys got back to Our Rooms about 5 or 6am!!!
Next Morning I was up looking around for Survivors at 9 but no sign? The Guys started staggering out about 12 but by then it was to late to do the Off Road Ride we had Planned so went for a local look around Town.
The View of Pai up a New Dirt Road behind a Temple!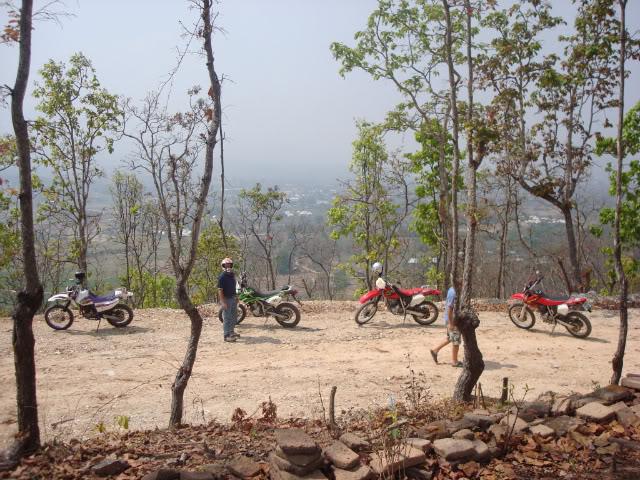 Needless to say a Pretty Quiet Day and back into it again in the Evening starting with an Excellent Time down at the "Pai River Corner" for Dinner and a Few Drinks
"Pai River Corner"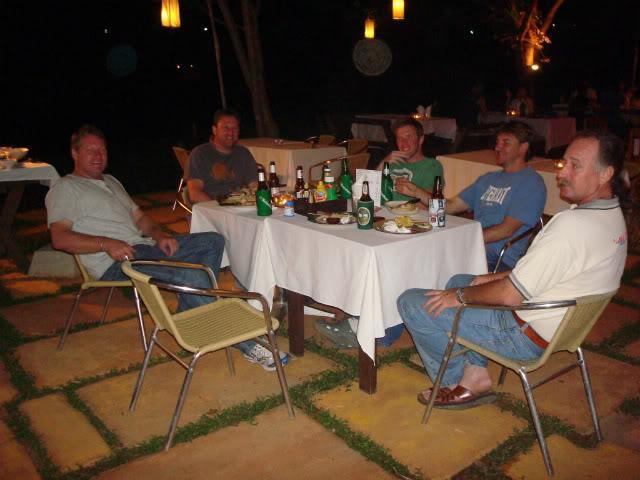 We had been Planning an Early Night but again it was 3 am before we got to our Rooms after "Bee Bop" and "Ting Tong Bar" were visited!!!
Sunday was a quiet affair, Breakfast then we split up to Ride back at our Own Pace. I still Love the Fast Blast from Pai to Chiang Mai :wink: Fantastic stuff on a Dirt Bike or SuperMotard but a Little more Challenging on the Big Bikes!
So that was it the Last Ride Before the Chains of Matrimony are Fastened on Tim :cry: All the Best Mate, Good Luck and See You on You Next Ride When You're allowed? :wink: