For offroad I've been super-happy with my Thor FORCE Knee Guards, around 3000 baht at Dirt Shop which is about what you'd pay retail back in the US.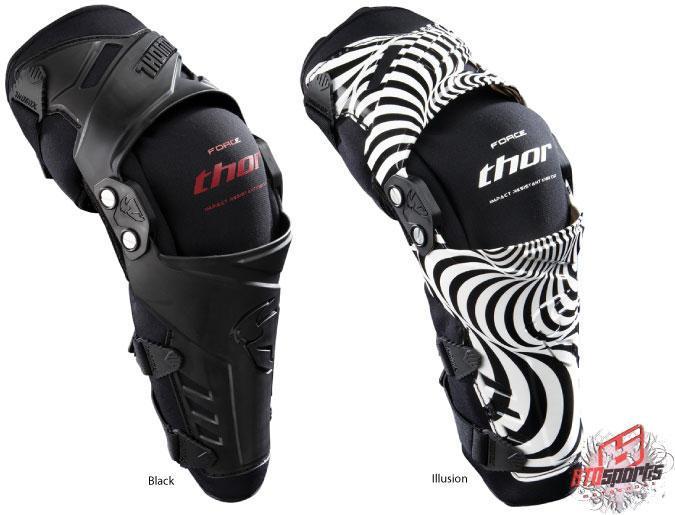 These have saved my knees more times than I can count.
Dad tested, kid approved

Thor - Force Knee Guard
The Force knee guard is the top of the line knee guard from Thor. This is the best knee guard you can buy, before actually purchasing a knee brace. The Force knee guard covers the knee and shin, but it also has a hardened knee cup which is embedded between two side rails that support the sides of your knee. It has the same effect of an actual knee brace. Furthermore, the neoprene material covers the entire Thor Force knee guard making it very comfortable to wear. Take care of your shins and knees to ensure you never miss an opportunity to get on the bike.
Youtube review (not me
)