Sep 19, 2006
2,310
313
83
A Local Guy who lives near the X-Centre has quite a Selection of Bikes. He Likes to get Older Bikes and Restore them and has a couple of Really Beautiful Yamaha SR500. He just brought around His Latest Project Completed. He said He was Searching the Internet and found this Outfit.
It is a 1937 Chinese Sidecar. An Obvious Copy of the BMW Boxer :shock: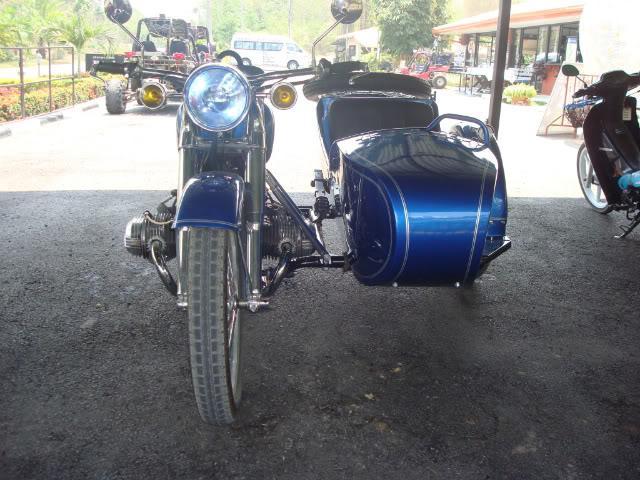 He said this is a Genuine 1937, but they made this Bike for Decades and thinks You can still Buy them New!!! Also said Spare Parts are Plentiful.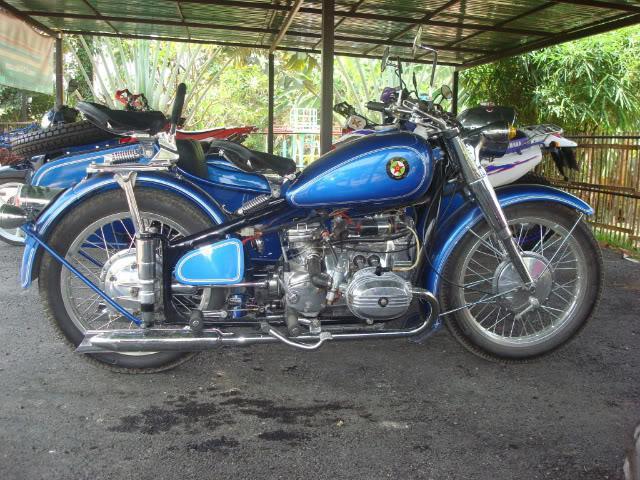 It is 750cc and the Engine was Totally Rebuilt and Polished before it was all packed in different Boxes and Sent to Him in Parts.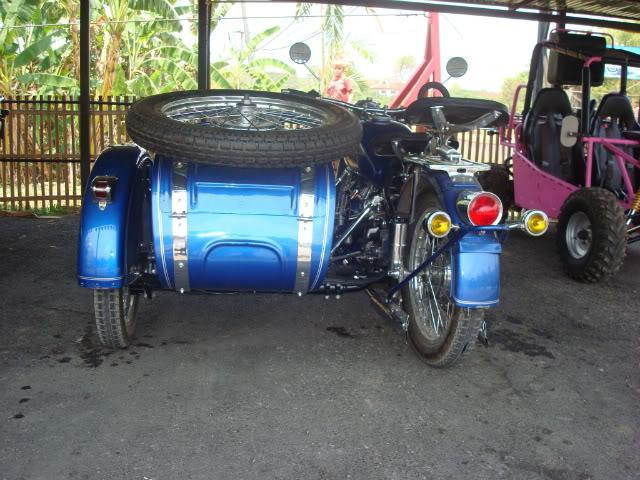 Once here He had everything Painted, Chromed or Polished and Re-Assembled everything Himself.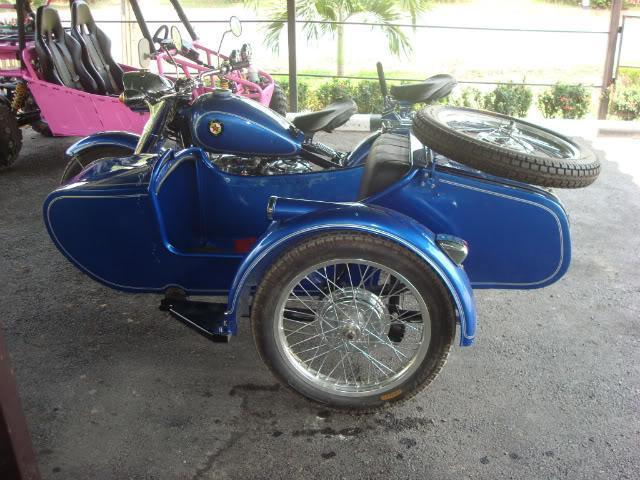 Some Pretty Impressive features considering the Bikes Age :wink:
4 Speed with Reverse, Shaft Drive, Linked Rear Brakes to the Sidecar.
He Made a Good Job with it's Restoration and has a Comfortable Passengers Compartment and Spacious Boot for Luggage. Great Novelty Item for local Transport 8)
No Doubt Hiko can Fill Us in on Full Details of this Bike