"Tour de Salade" Obkahn NP – Samoeng
What a day! George and I started off around 10:30 this morning. To avoid the all the police controls we started from the Gas station at the university campus.
Then passing the Wat Umong Area and passing Wat Doi Kam. From there we took a shortcut thru the mountain to half way Samoeng. At the big mine – you can see it from far – in the great curve we took a left and kept riding 'til we reached Ob Kahn National Park headquarters. After registering we had a coffee nearby the waterfall.
Then halfway back and turned left to continue riding to the village. At the village we asked for the way to Samoeng and were kindly advised. From there a nice little off-road journey begun. Straight away it started to get slippery like crazy and muddy like hell.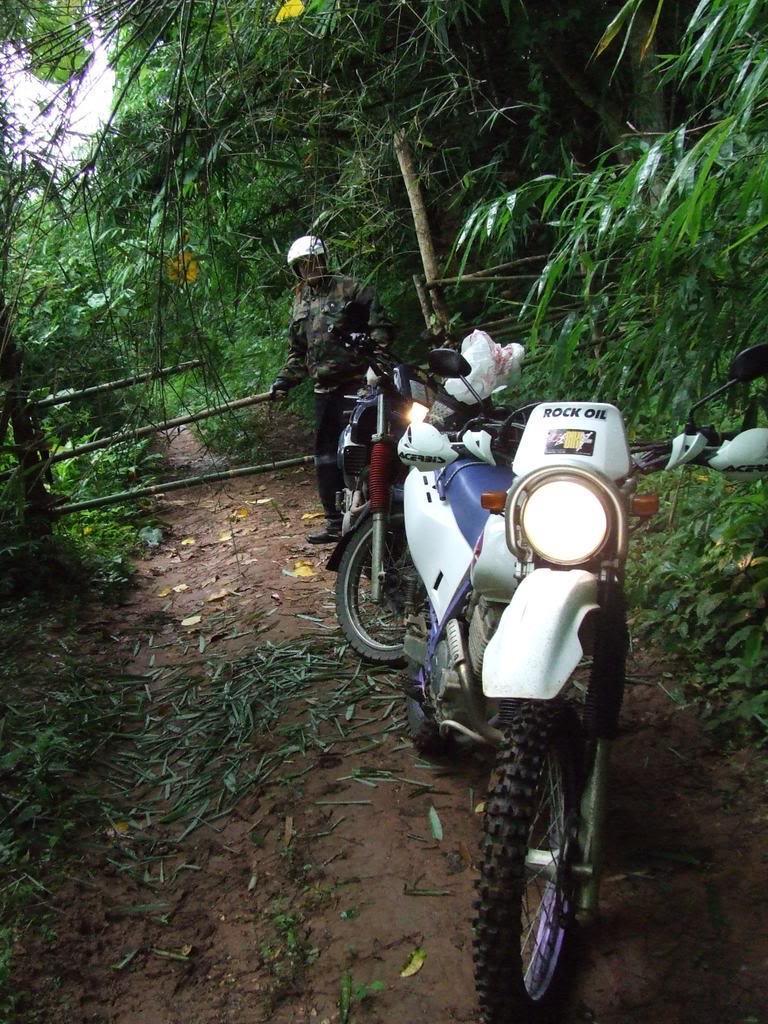 Several river crossings cleaned our bikes off again and then back into the mud until we reached the notorious hill climb, that would take us to Samoeng. I managed to get up the hill half way. It was by far not an easy task. The TTR 250 has a long first gear and doesn't have enough power for 130 kilos on it.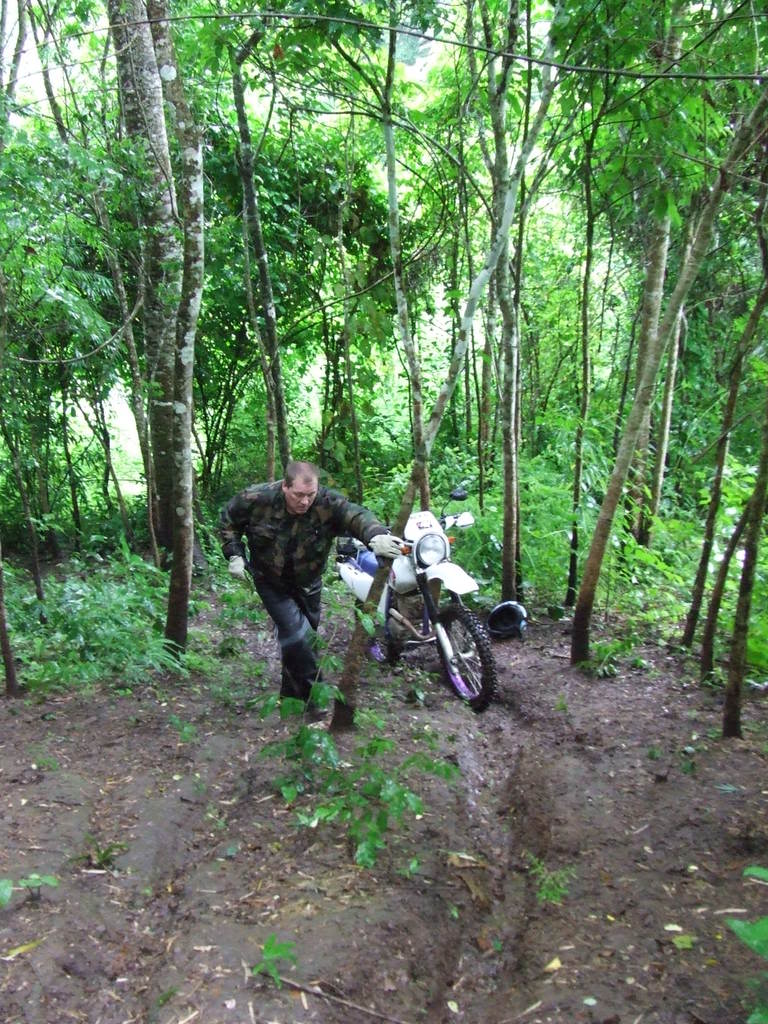 George got stuck already at the edge of the mountain due to the tires he had put on. Absolutely no chance here. By now it was 2 o' clock and turning back would have been to easy. So I suggested riding inside the river until we find a way around the mountain.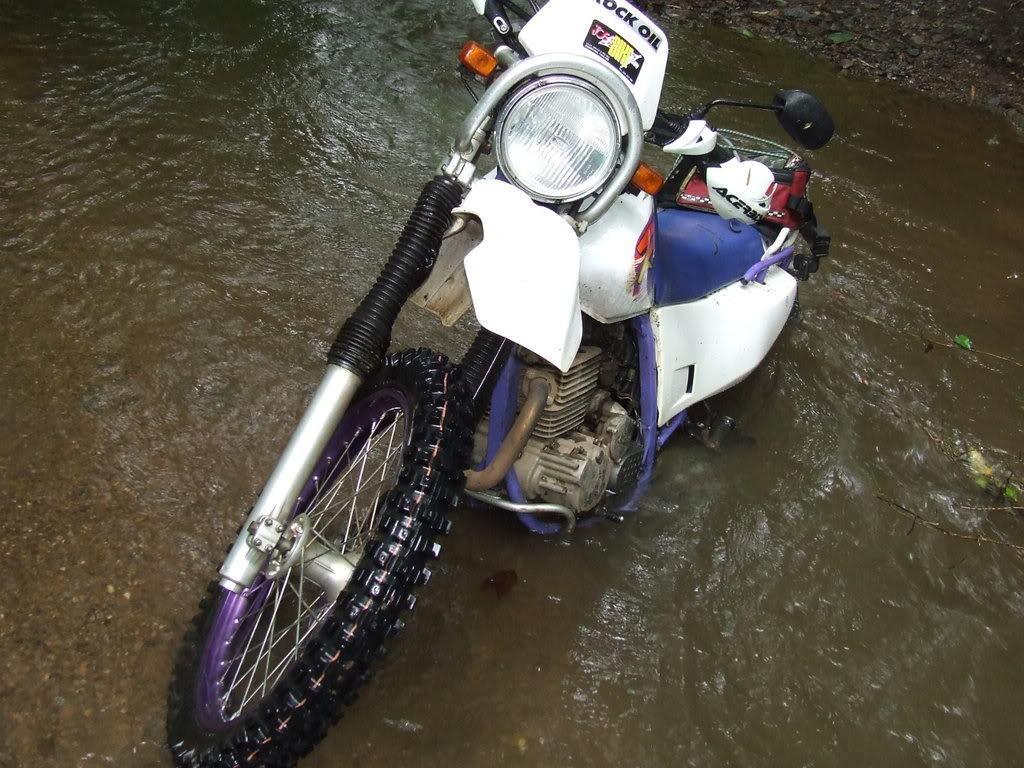 Every time we found a road – we thought we're on the right track – just to find out we have to go back into the river and continue searching.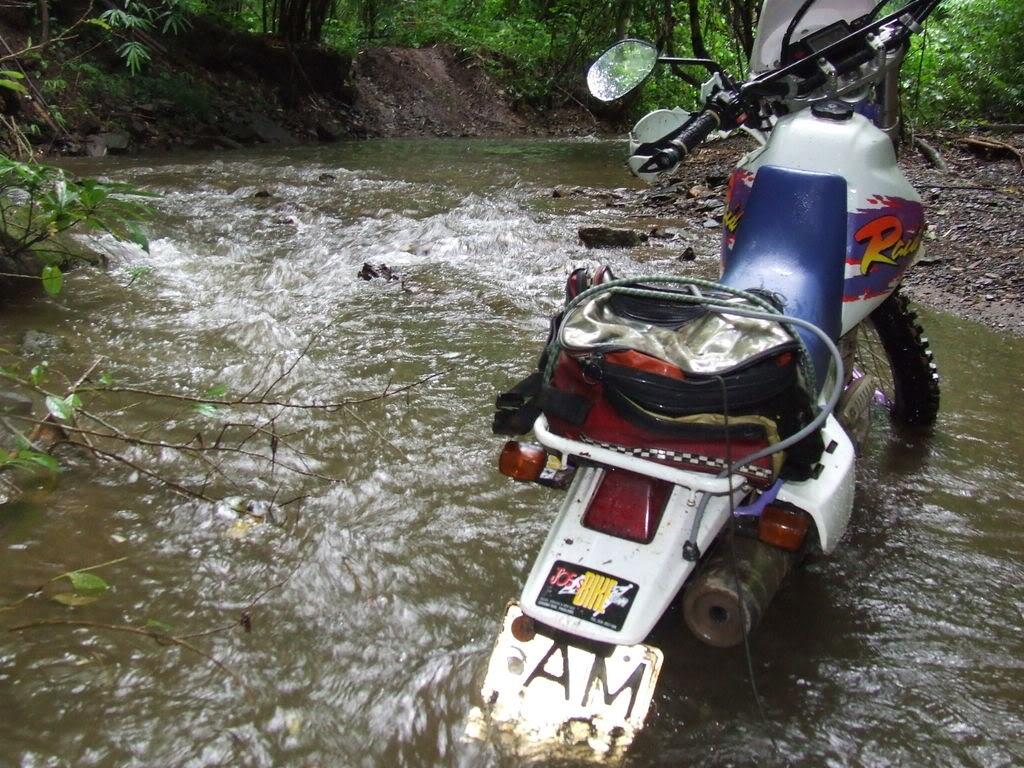 About 4:30 we had the discussion going on