Administrator
Staff member
Subscribed
Jan 16, 2003
12,810
3,320
113
67
Spotted in Savannaket, southern Laos
17th Feb 2011
French Claude with a very smart, tricked out ER6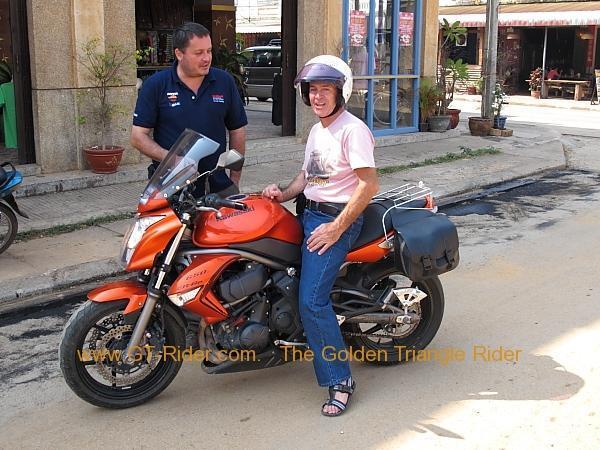 and the other guy, French Jerome, an Africa Twin rider living in Savannakhet.
Now a few snaps of Claude's bike. Check out ER6 mods, all done by himself.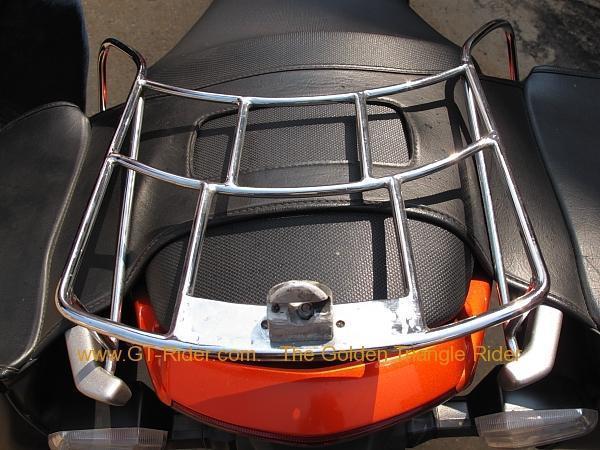 home made Givi rack with the lock that fits the standard Givi lock.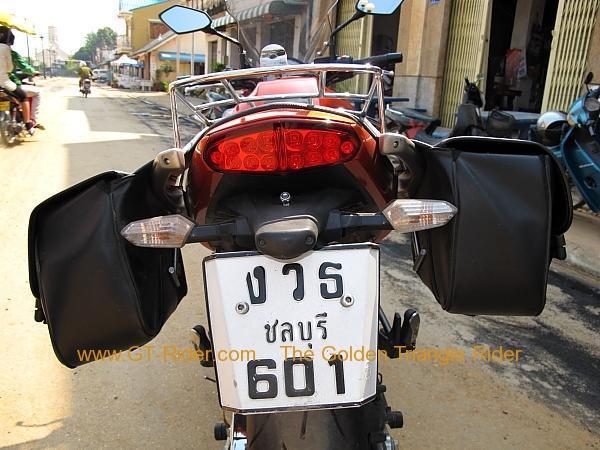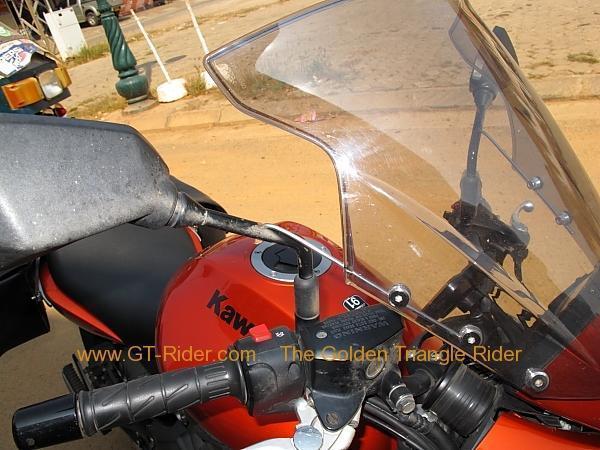 fairing with mount drilled into the mirror stalks.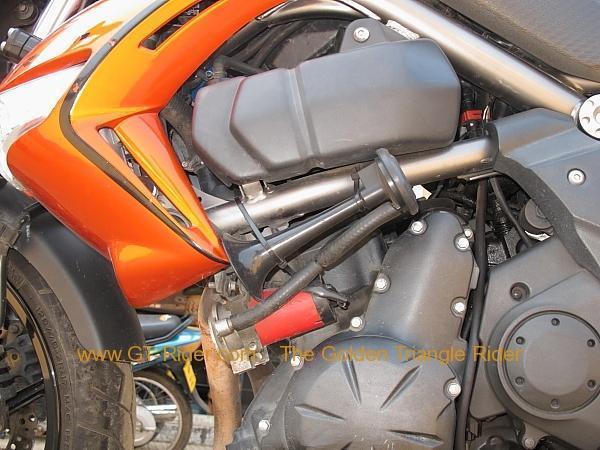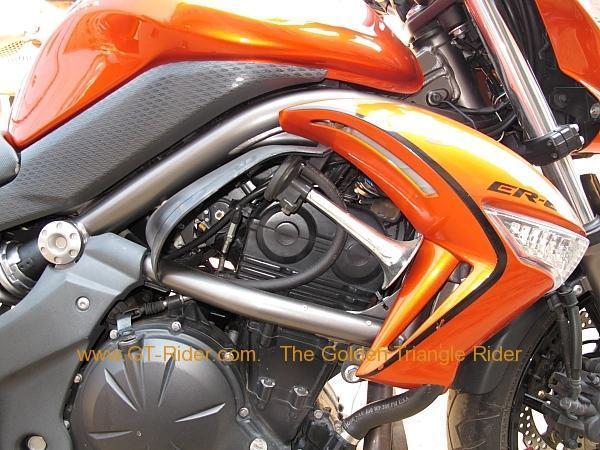 air horns & heat deflector fitted on the frame.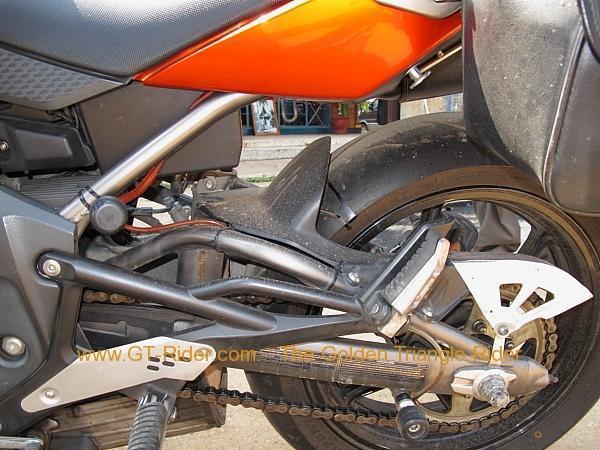 home made chain oiler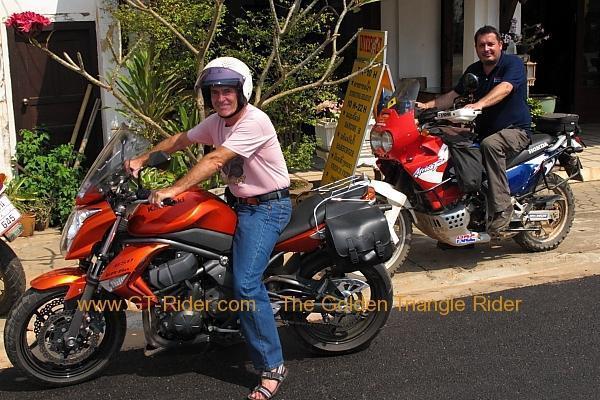 Claude & Jerome
It was great meeting you in Savannakhet, Claude. Your ER6 mods have turned the bike into a little beauty. Well done.