Trip Report – Vientiane to Pakse (Wat Phou)
I decided to go for a ride to Wat Phou last month. Heading off at midday on a Friday it began to rain heavily later in the afternoon so I decided to stop at Thakek early. I stayed at the Sooksomboon hotel on the Mekhong. The place looks ok on the outside and the rooms are large but that's about all it has going for it. Its one of those places with blue PVC plumbing in the bathrooms and I found out the drain to the sink wasn't connected when I poured some water into it and it splashed all over my feet!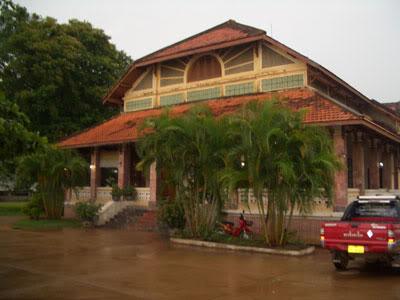 Thakek has a kind of run down charm and the sunsets over the Mekong towards Nakorn Panom are spectacular and well worth a few beers by the river.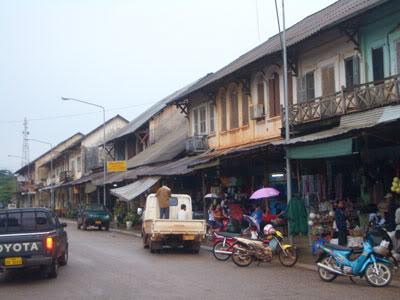 Thakeks main street.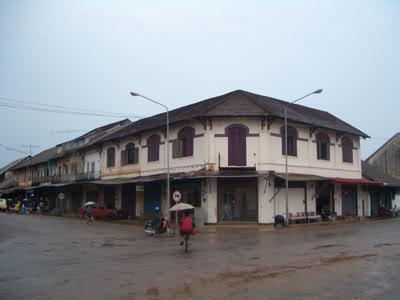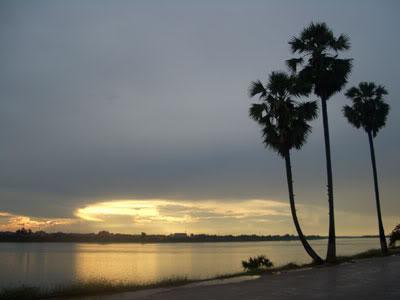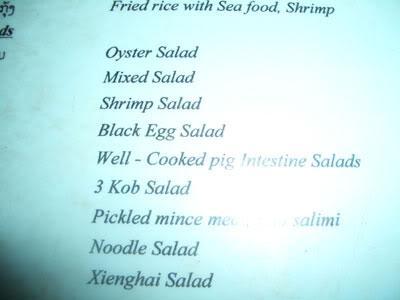 The only way I like my Pig Intestines
Next morning I hadn't been on the road for more than 10 minutes when I incorrectly guessed which way a calf was going to go on the road and managed to side swipe it. This was the end of one fairing side panel.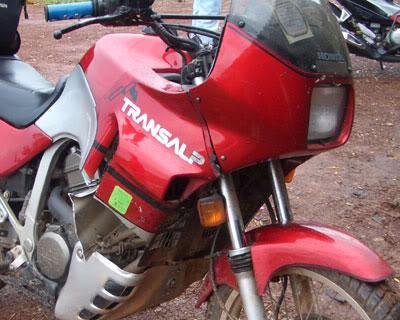 Other than that annoyance the trip was rather uneventful except for the rain and heat. It was bloody hot.
I tried both types of boats to cross the Mekong at Champassak. While the small boats are more adventurous I think if you're riding a 1200GS or other mega buck bike I'd recommend the larger ferries.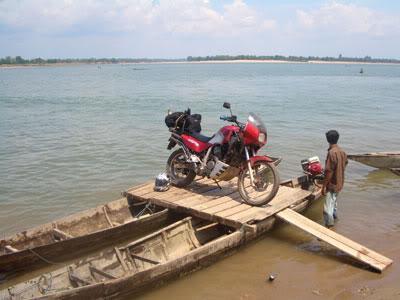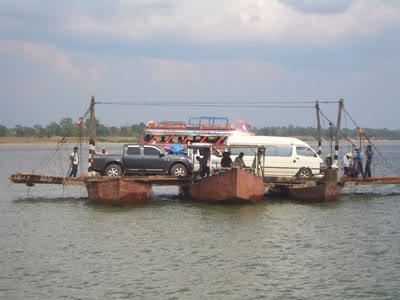 Wat Phou is interesting and well worth the 600 or so kilometre trip from Vientiane and you can see the inspiration for Elton John's song.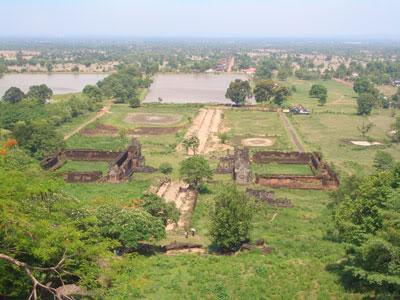 Crocodile Rock
I returned to Pakse and stayed at the Champa Residence. This is a nice enough hotel but the coffee is the usual low standard. Rooms with mediocre breakfast were $25 a night.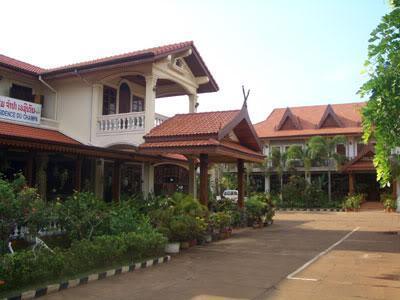 Next day was election day, riding back to Vientiane I lost count of the number of armed police and military lining the roads to ensure a trouble free election.
Get [email
[email protected]
]
[email protected]
[/email]
Mike