Firstly, a new and very attractive memorial, on the 1098 Mae Chan - Doi Luang road.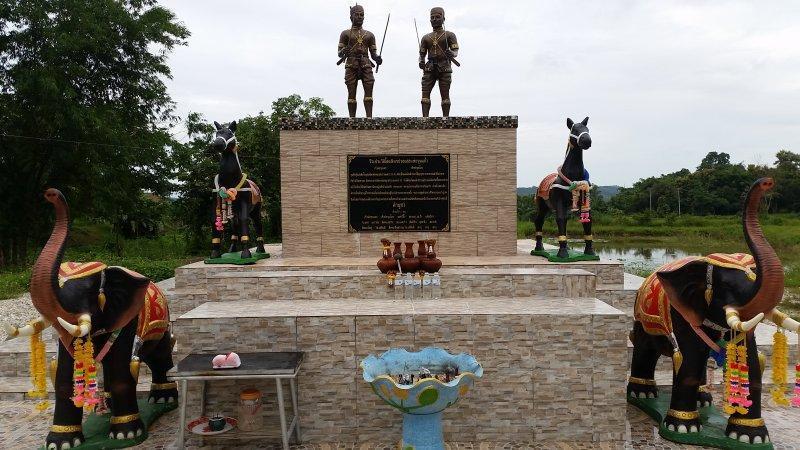 It commemorates the twins, JaoPor JunDech and JaoPor JunTry who were army officers and personal bodyguards of King Mangrai.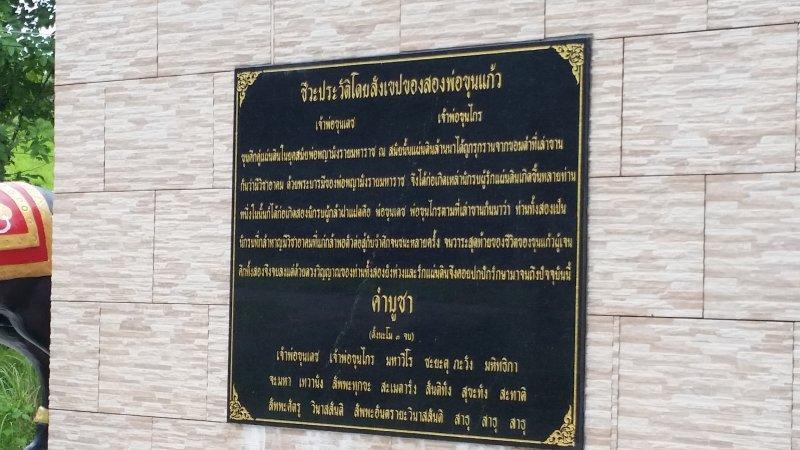 Then found a newly sign-posted track to a waterfall near Phaya Mangrai. Didn't get the name unfortunately, but the track into the jungle was recently cut, as were the steps leading up alongside the fall. Not a huge waterfall, but was quite high, extremely attractive and rarely visited with just a couple of simple signs. No-one around when I was there.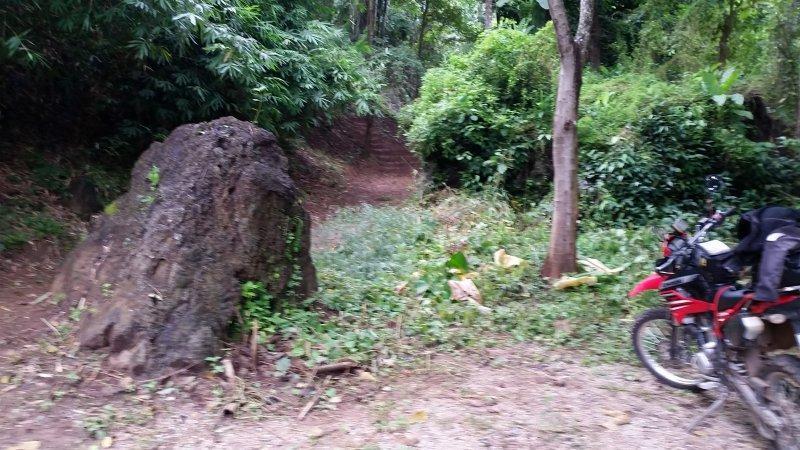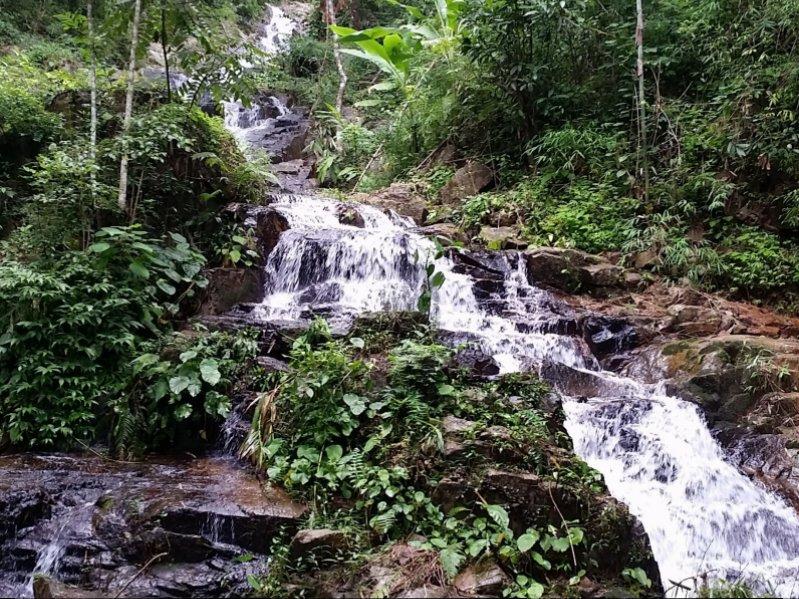 Then on to the main destination. David had tipped me off about Lom Phu Keaow some time ago, so off I went to find it, knowing only that it was somewhere near Ngao, Lampang province. There are a couple of signs on highway 1, so not that hard to find really and only about 20klms from the main road. However, the sign is a little confusing as it is not "Kaew" but "Keaow".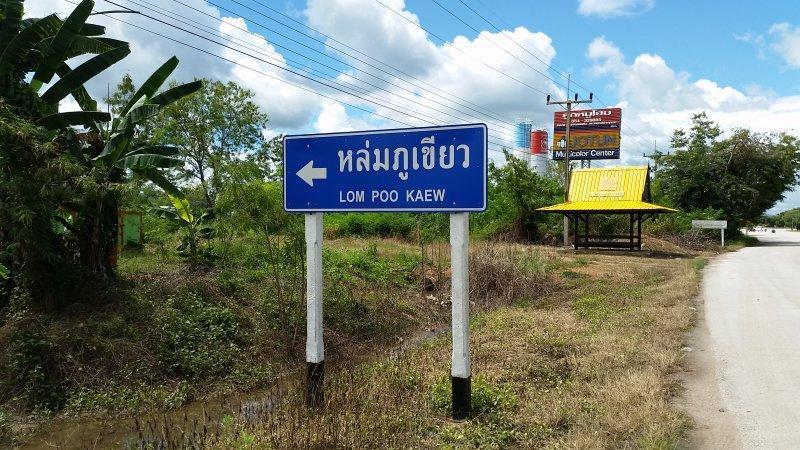 I thought it was a blue lake, but the name is Green lake. Heading along tarmac and concrete roads, plenty of signs abound. 2 waterfalls nearby also.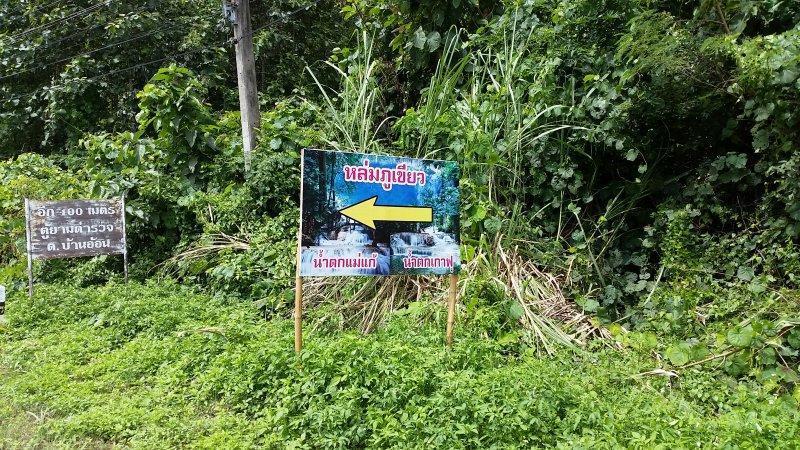 Then onto the dirt for about 4 klms.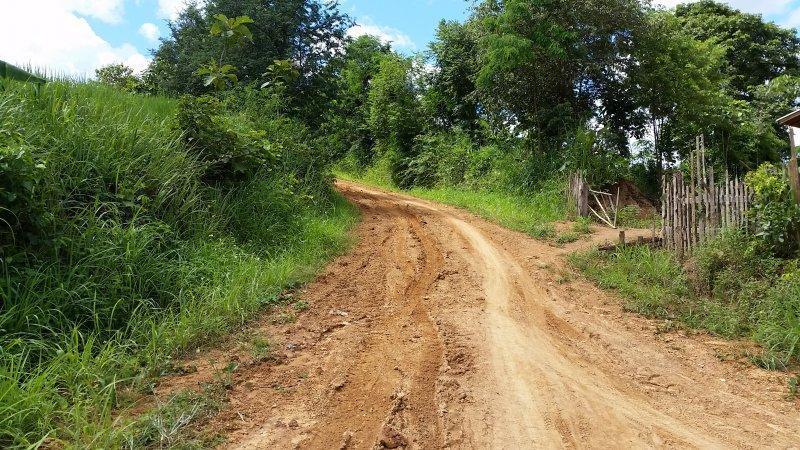 A bit slippery in rainy season, so care is needed.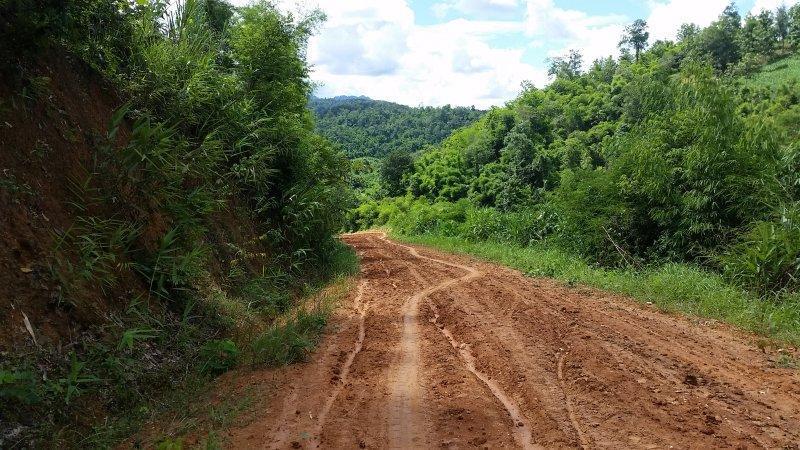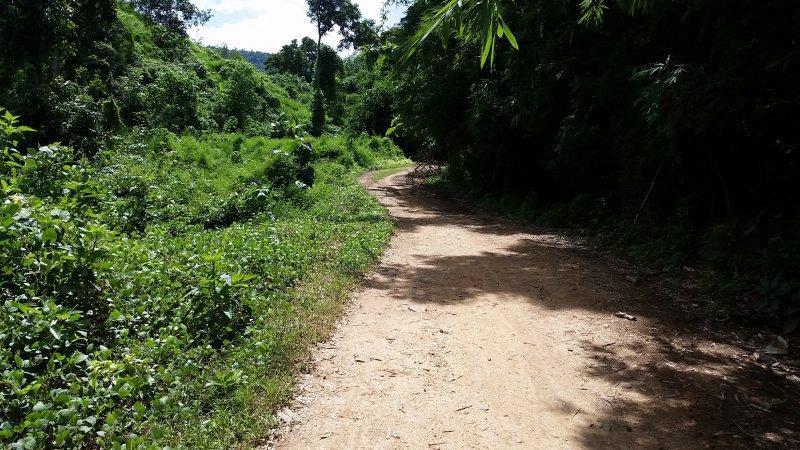 Then a 0.5m deep river crossing, good fun.....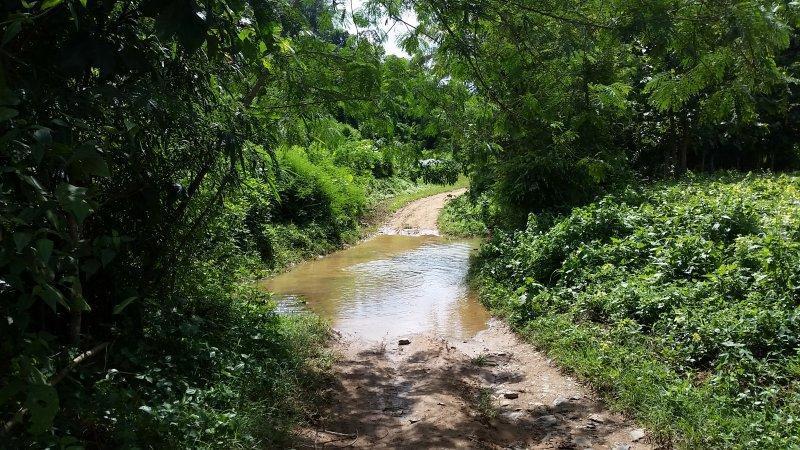 Out into the parking area. No-one else here..... good.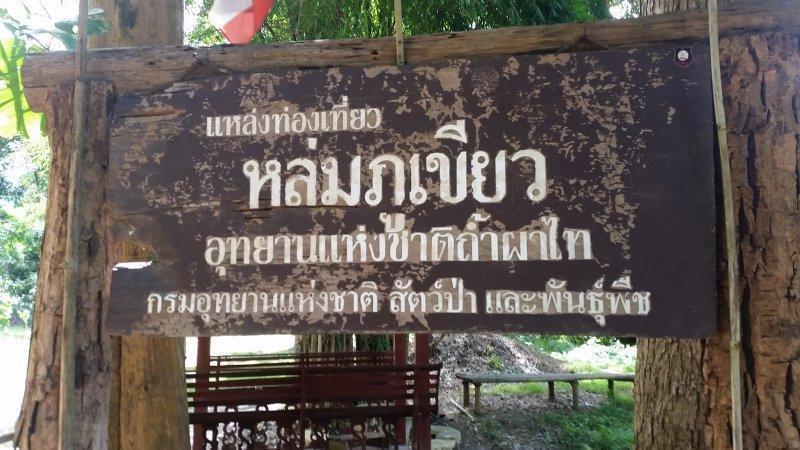 A five minute walk up the steps where I left a small offering at the spirit house. Then down the other side........and you see Lom Phu Keaow.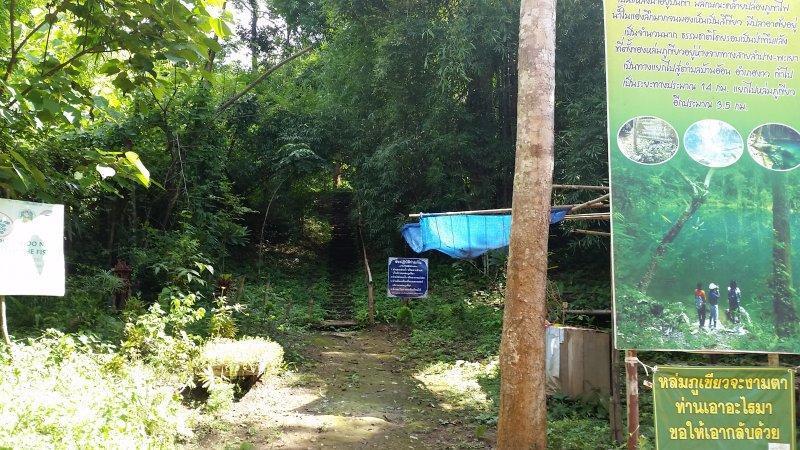 WOW....... think I said that to myself 3 or 4 times.......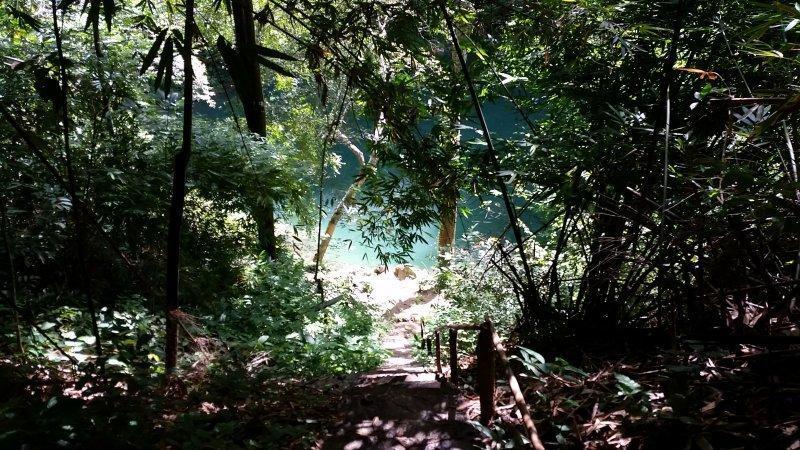 What a beautiful place!!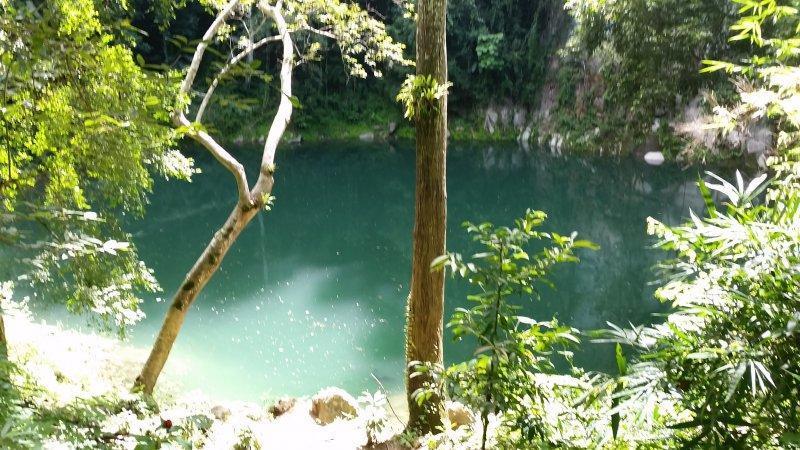 Impossible to photograph properly with my phone. it appears to be like a sink hole, except that it is mostly steep sheer rock walls around half of it.
Depth would be unknown and I assume the turquoise colour comes from the limestone rocks.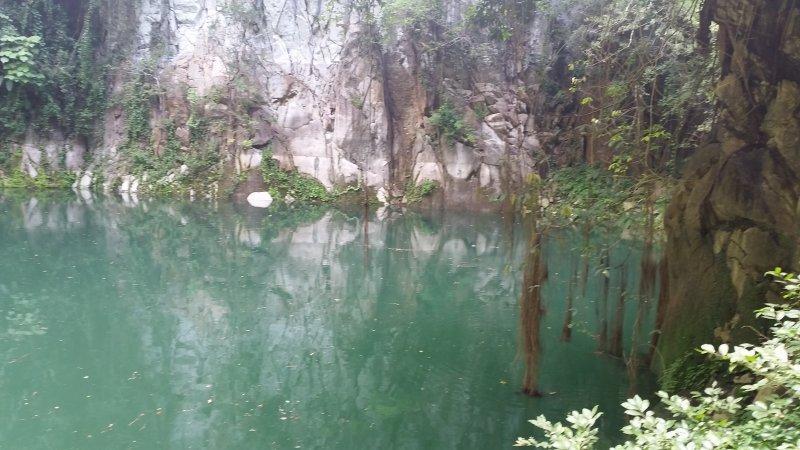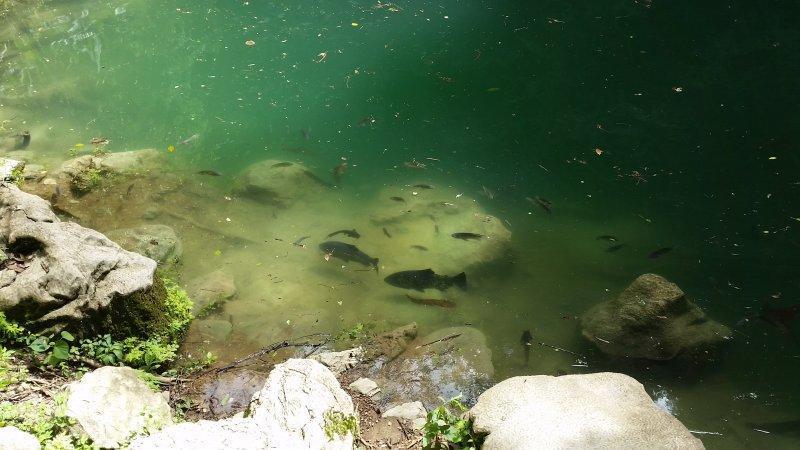 Plenty of fish of many types. Interesting rocks too, suggesting there has been aquatic life here... since ancient times.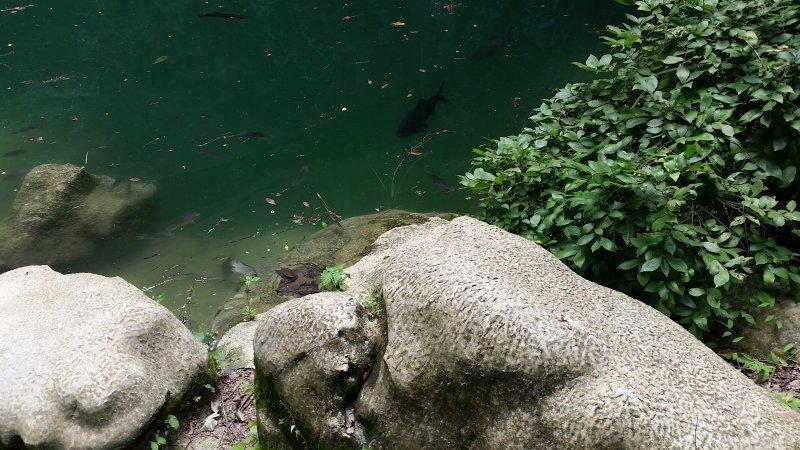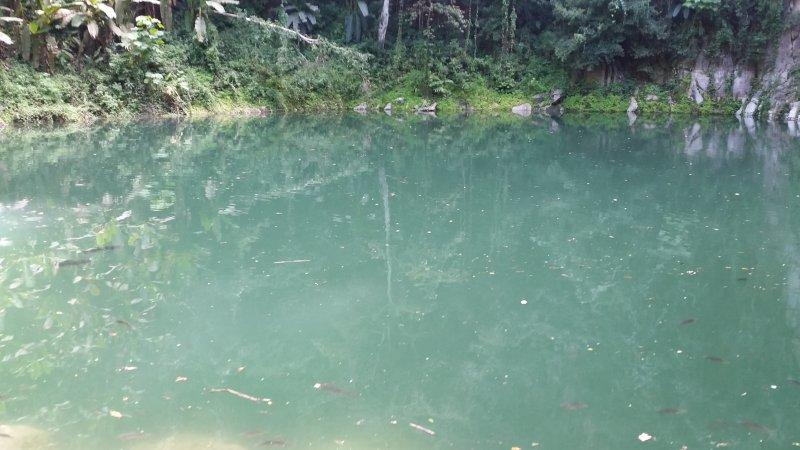 I sat down on the rocks for about half an hour, just contemplating the beauty of nature, in this serene and magical place.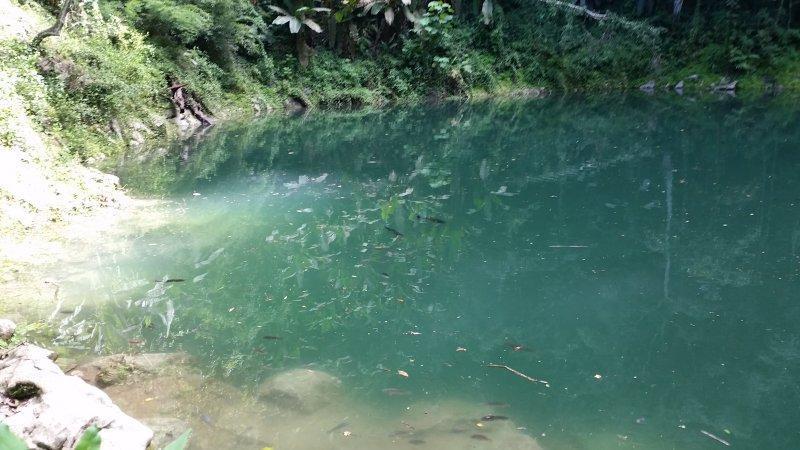 Not a speck of garbage or plastic around, just buzzing insects for company.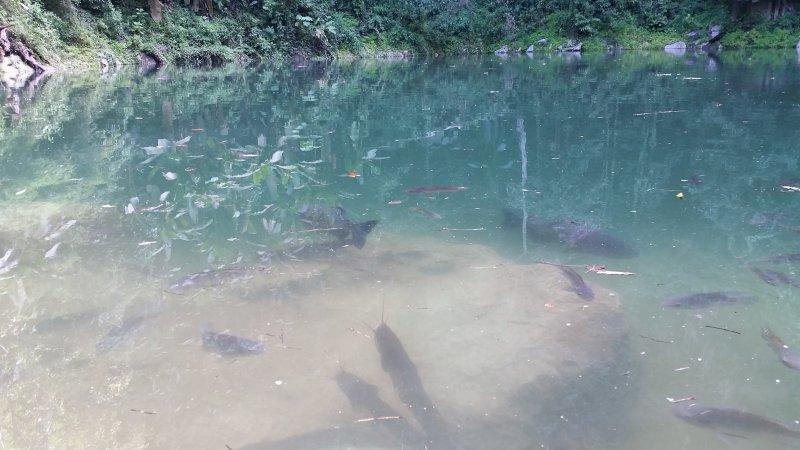 I watched the catfish, as they rested with their heads pointing upwards.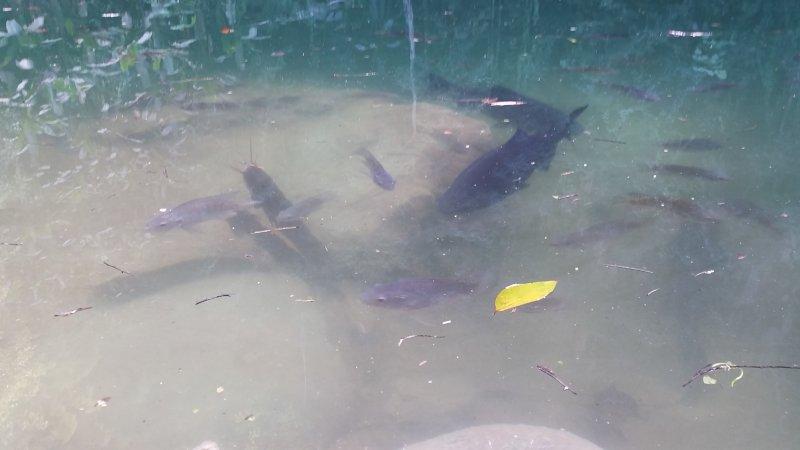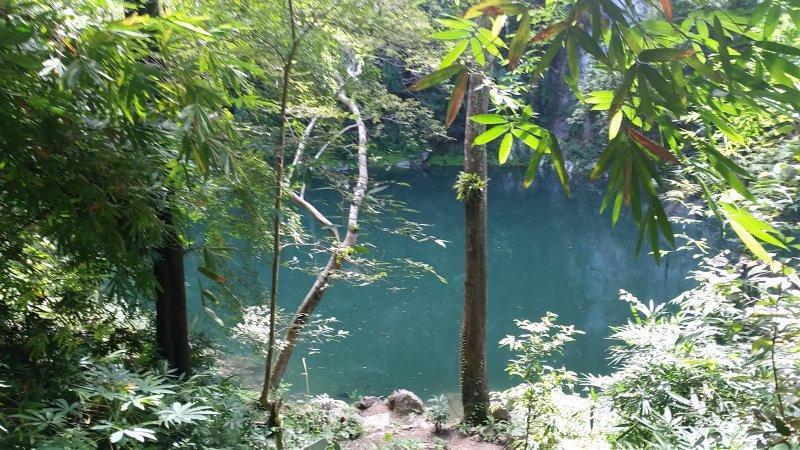 Well, time to depart, sadly. But with a renewed sense of calm in the soul........
If you have a chance to visit Lom Phu Keaow, now is a good time, if you can. One day there will be a concrete road in and busloads of tourists.....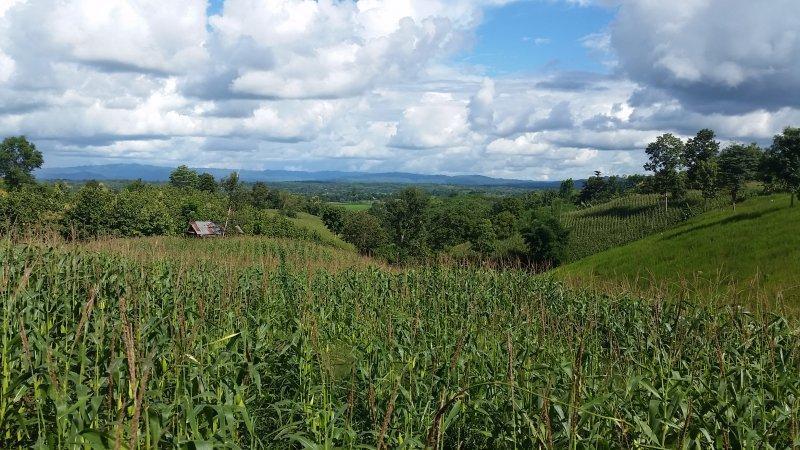 I headed back down the trail and off on a side track towards the waterfalls.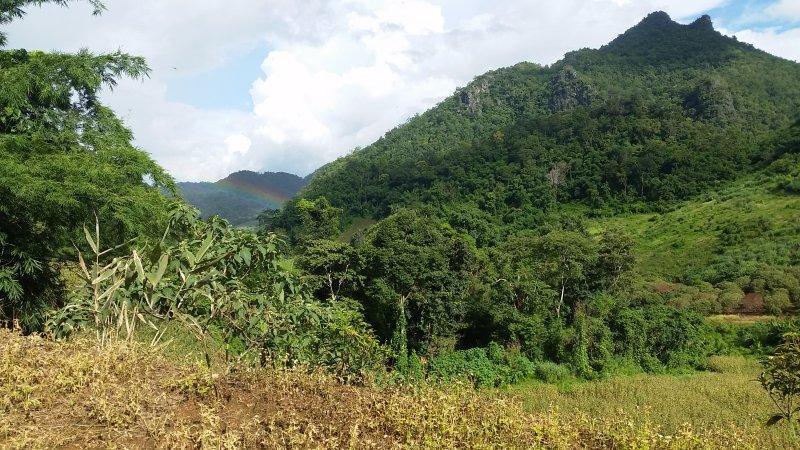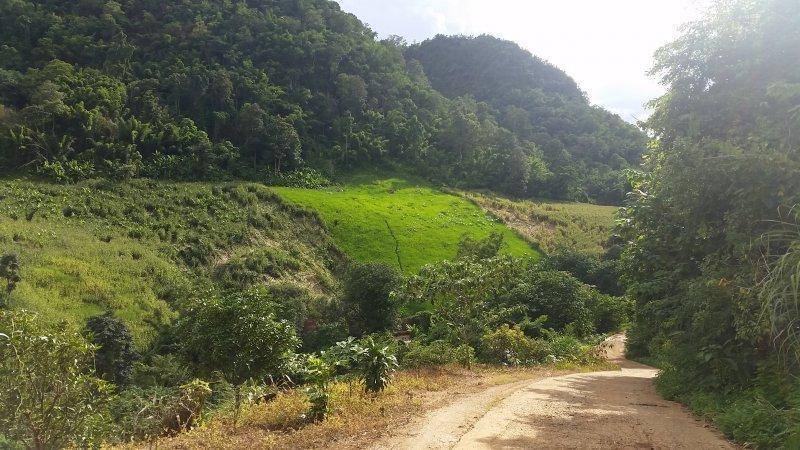 Yep, real unseen Thailand............ except that I can barely read the sign where it says that........
Tham Phatai is the National Park. No gates or rangers in this area though. I headed left towards prehistoric rock art.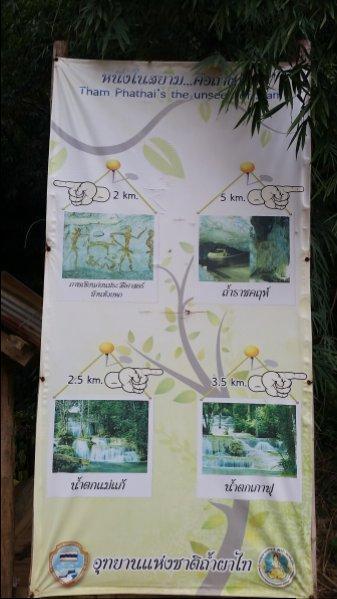 More to come......