Administrator
Staff member
Subscribed
Jan 16, 2003
12,802
3,320
113
67
Trail Tech in the US is making a
Striker Kit
for my Versys.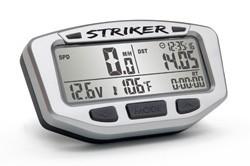 http://trailtech.net/adventure_striker_kits.html
Features of the Striker gauge
Speed
Voltage
Temperature
Distance
Clock
Maintenance
Powered
More Features
The highlights of this gauge
1. Voltmeter
2. Temperature Gauge
both lacking on the Versys.
Is anyone else interested?
A friend in the US will buy & airmail them to Chiang Mai.
Cost should be approximately US$129, plus a bit more.