Now I am in the selling and downsizing mood, I offer for sale the following D-Tracker
Purchased Kawasaki Chiang Mai September 2009 and serviced there since. Current Km is 7,6xx. Not used off road and no accidents or damage. In excellent condition.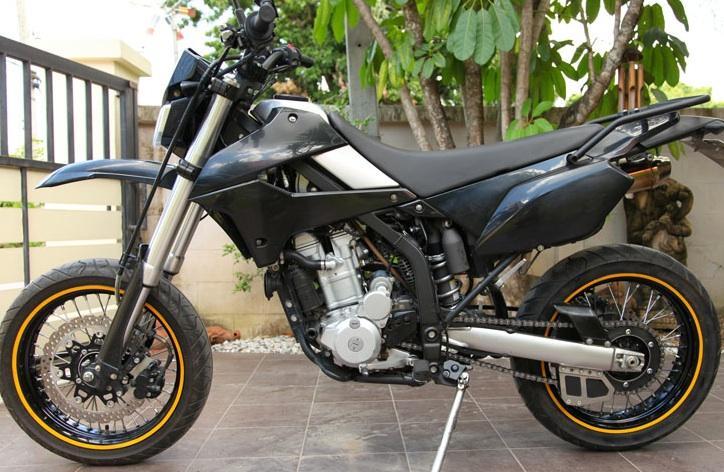 The bike was purchased with a number of accessories fitted by Kawasaki, including the Kawasaki Performance ECU, which improves acceleration and takes the top speed to around 136km/hr. This cost 8,500 Baht.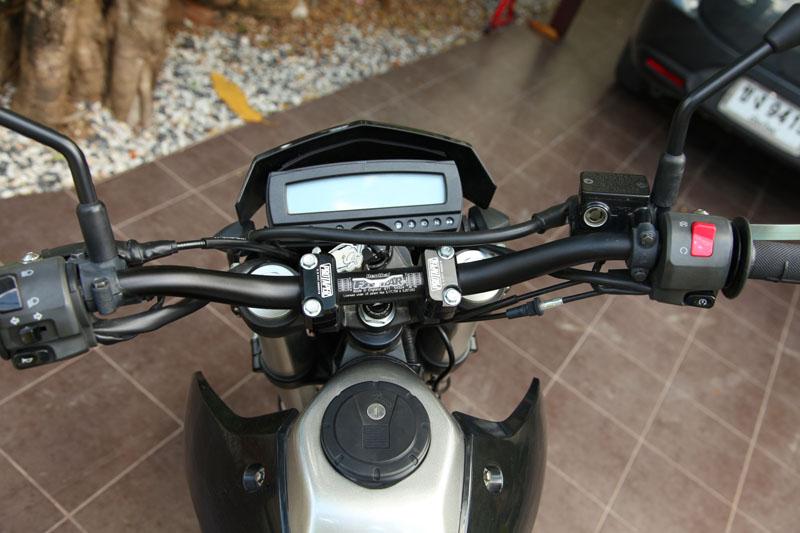 Fitted with Renthal Fat bars, secured by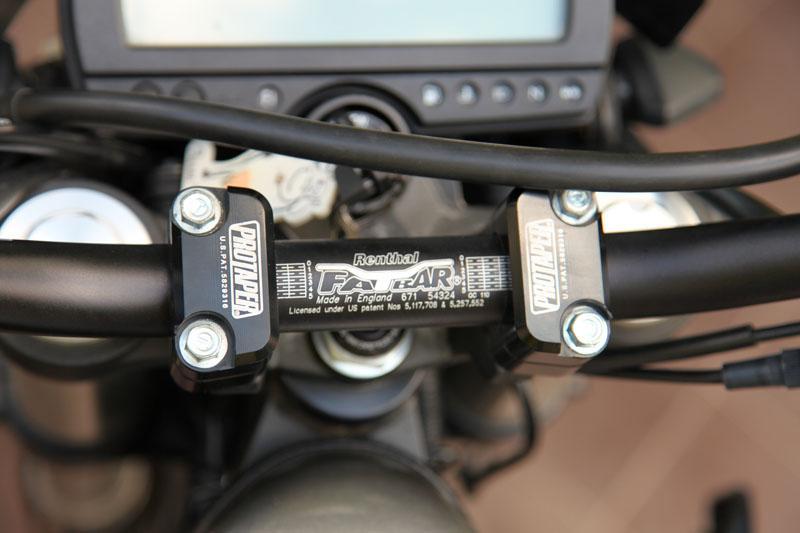 Protaper Mounts.
and to compliment the bars a pair of nice brushed Aluminium Spring Back Brake and Clutch Levers.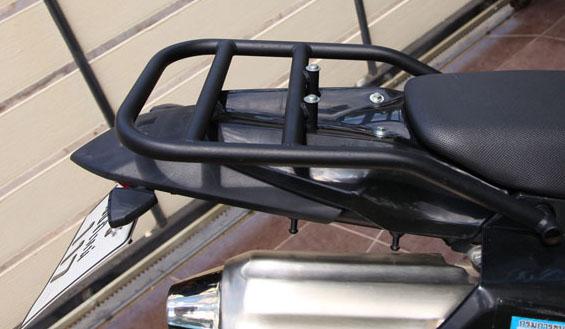 A strong rack sourced from Ebay UK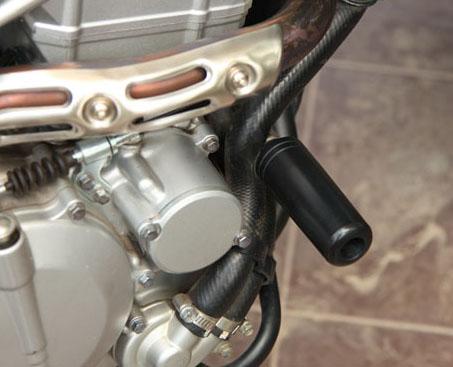 Engine Protection sliders, and Engine bash plate.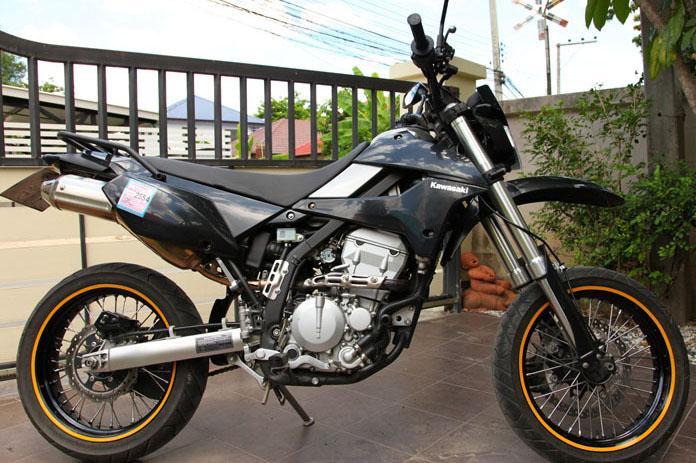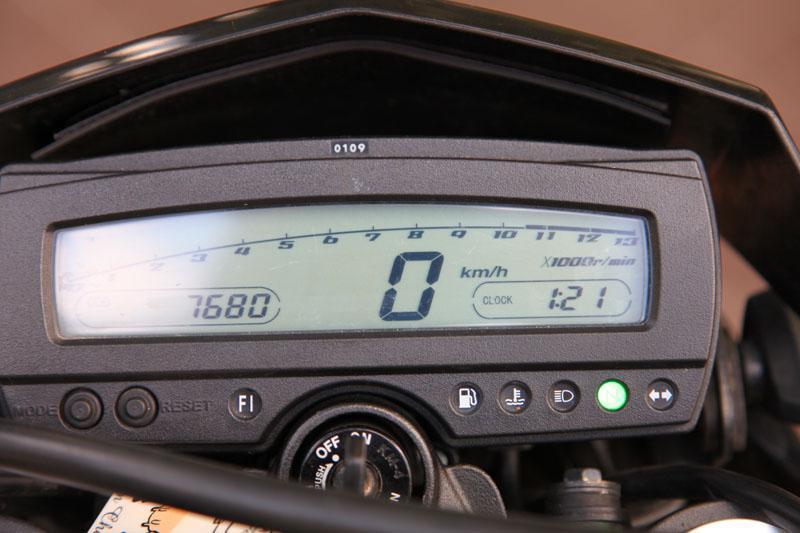 LED Indicators Front and Rear and a very neat Tail Tidy replaces the original, rather clumsy number plate holder.
All original parts available, but the bike will be sold as is, I am not willing to take off the accessories and replace with original at a cheaper price as I believe the accessories are sensible ones which complement the bike and add to its original value.
Of course the bike has the original Green book, registered in Chiang Mai and is taxed and insured until September.
I bought the bike from the original owner, a gentleman named Frank who had used it very lightly and sold as he was moving to BKK. Frank had replaced one of the D-Tracker X Stickers with some Chinese sticker he had designed, as I did not know what it said, I removed it and the D Tracker X one on the other side, with no damage to the plastics. I think it looks better that way, but Kawasaki do sell the original stickers, if you prefer it that way.
The bike recently spent a couple of months with Ron, for the use of Khun Gop, but as she did not take to it, and when Ron purchased his Triumph Scrambler, we decided I would have it back.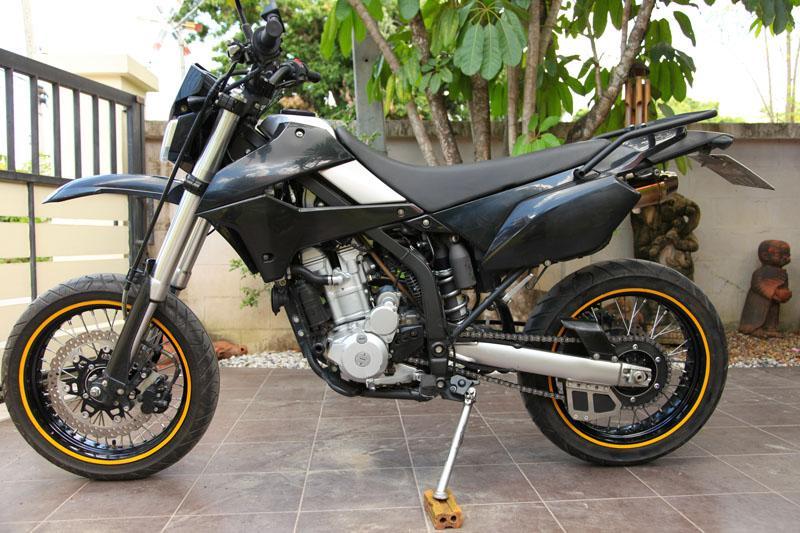 The bike is with me in Chiang Mai. Please phone John on 0818825122 with any questions or for viewing.
Attached files