Well, after several communications, calls, hangout, chit chat... we came up with the great recommendation by TonyBKK and others: Khao Yai National Park-Wang Nam Kiao loop
[- Q&A
/
Hangout
]
Let's start with my preparation from home. Yeah, as a biker, you always like to use your own gears, as they fit you, they operate as you wanted, and you are familiar with them, even some small issues of them.
I 'd love to bring with my helmet and my riding boots. But those seem almost occupy my baggage. Anyway, need to be reasonable - this is what I brought along to Thailand for the riding trip: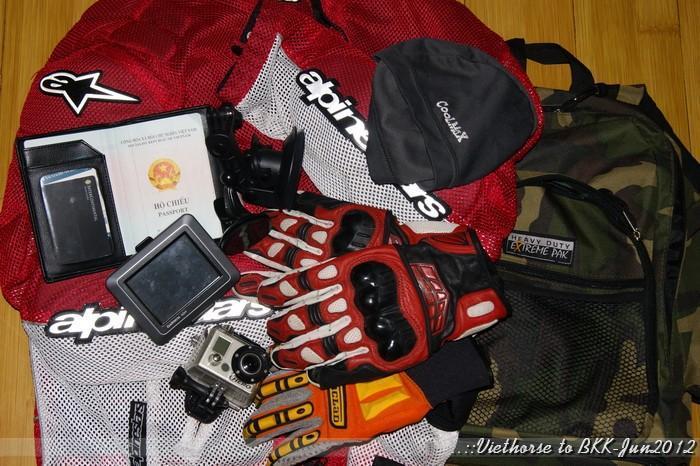 As advised, I have contacted BBR quite early to get the Versys, before someone take it.
Saturday morning, get on the taxi quite early, I think it was just earlier than 7:30AM. The appointment with BBR and Tony was 8:30AM, but I don't really know how is the traffic in BKK that time and also the road from my Hotel to BBR shop. Earlier is better than late.
Reach the BBR location. But the taxi driver did not know how to find the exact house #. We took some rounds around the area but could not find. I have tried to call BBR, but no answer. Called Tony, his reply the address the same what I have. Lastly, the taxi driver asked a mtor-taxi guy, and that moto-taxi guy knows the place and showed us. I think the taxi driver had to pay the moto-taxi guy some Bahts.
Arrived BBR: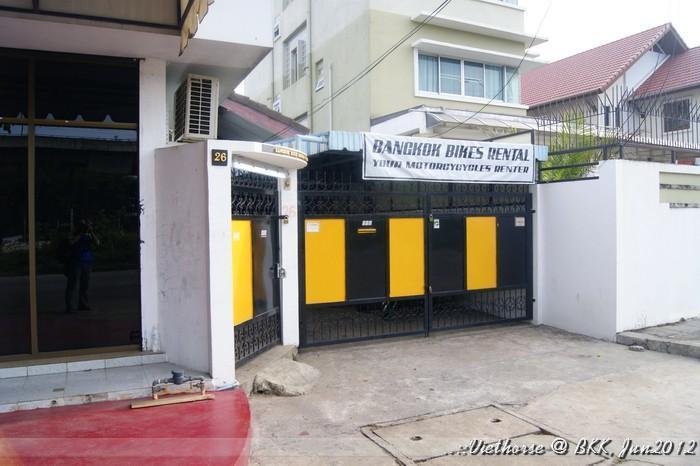 Waiting... I just realized that my Garmin GPS was ON and running out of battery. Damn! I have fully charged it last night, and put it into my backpack to get ready for the day after. But, damn, the power button was unintentionally stuck with something inside the backpack an turned the Garmin ON all night long! Damn it!!!!
That time, the BRR neighbor just opened her shop. I came in and asked her to let me charge my GPS for a while. She agreed.
Waiting....